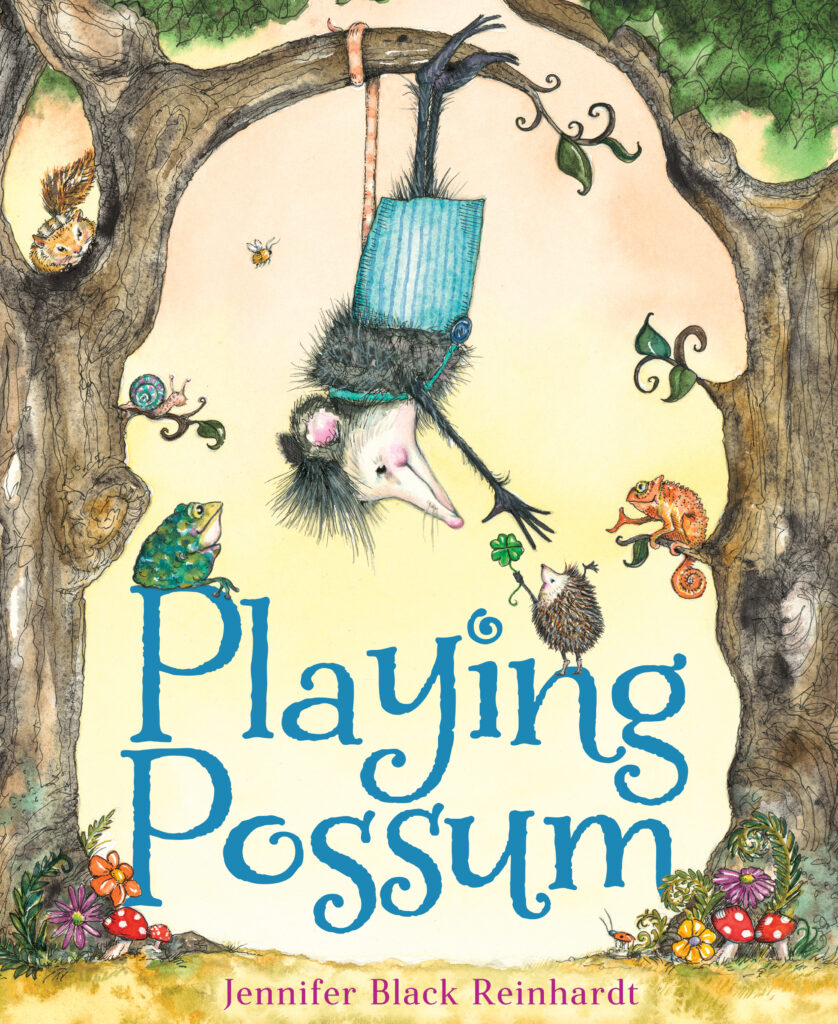 I'd like to introduce you to my dear friend, Alfred.
Today is his birthday!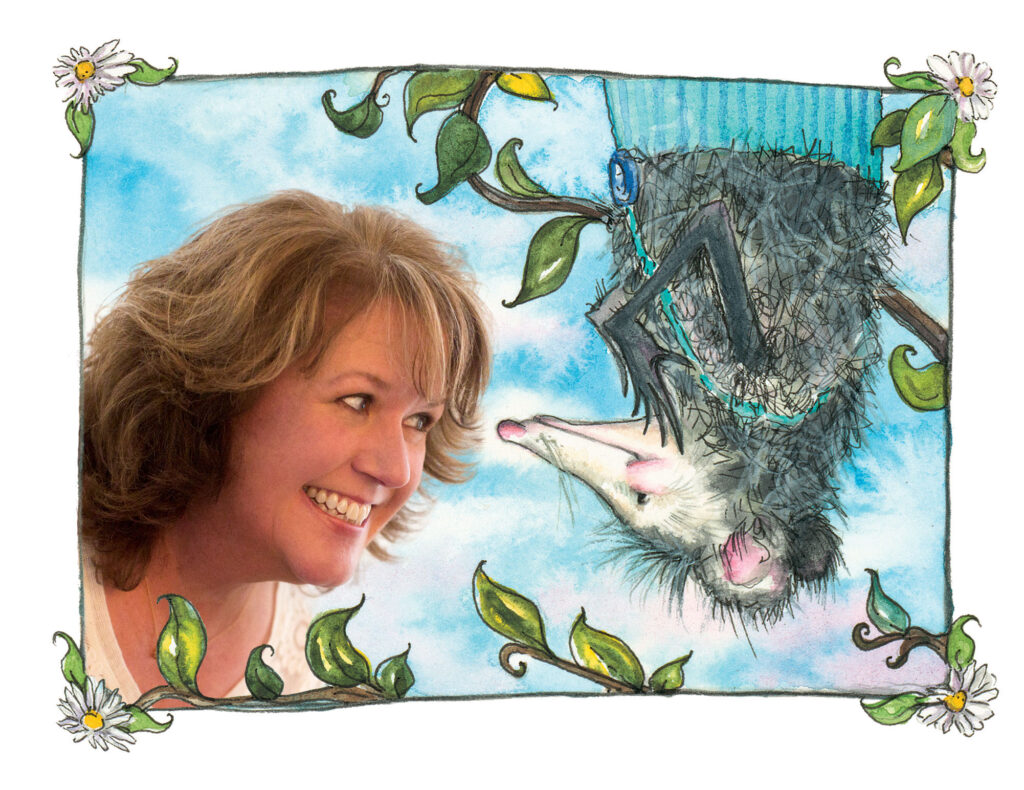 He and I have gotten very close over the past four years. It all began a long time ago when I saw a cousin of his in our trashcan.
This is how Cousin first looked,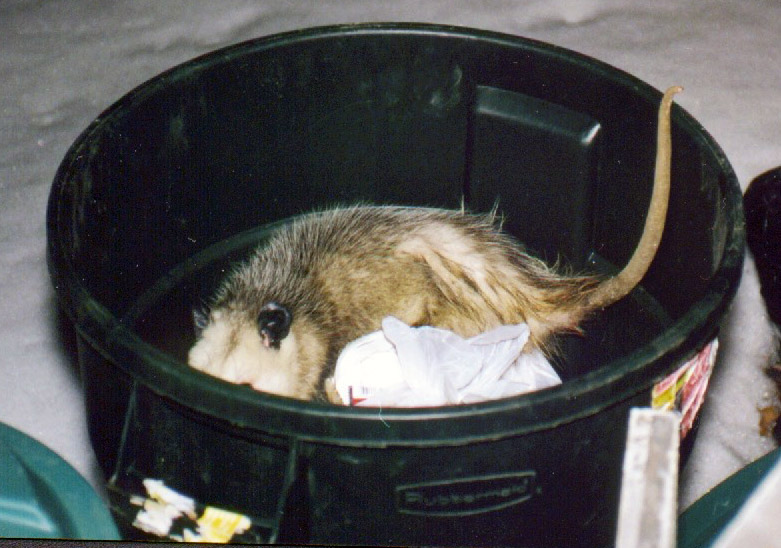 and when he saw us, this happened…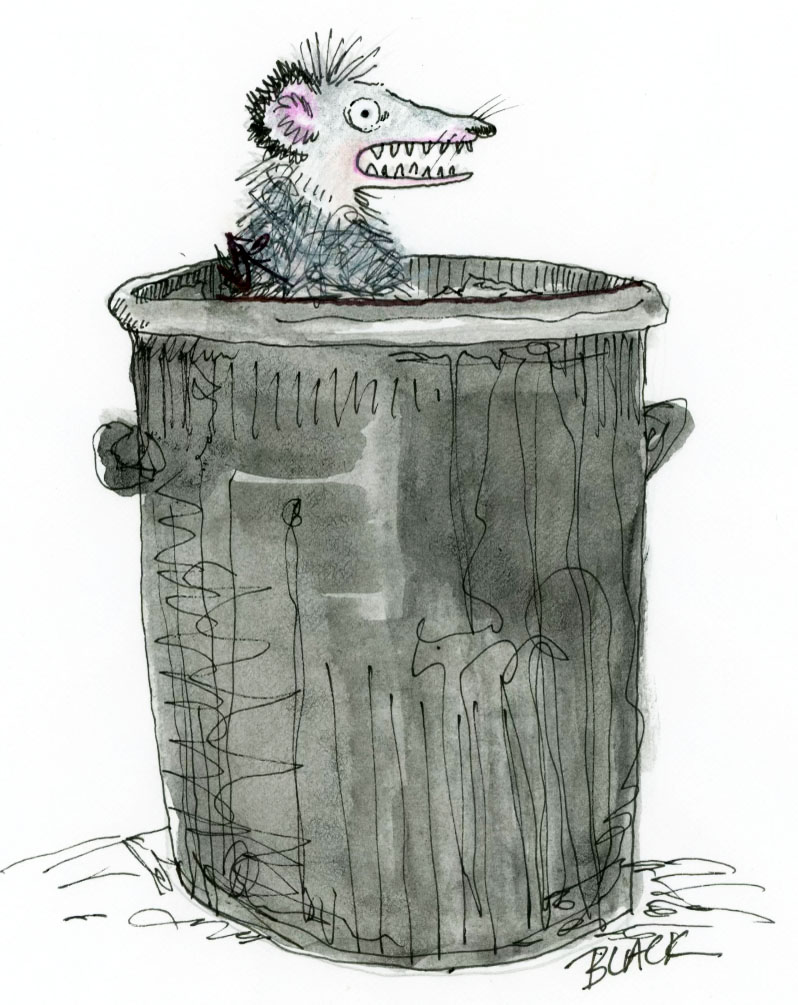 When I first met Alfred, I felt sorry for him. He was having a lot of trouble leading a happy life.
Every time Alfred got nervous, his natural instinct caused him to freeze and play dead.
Therefore, he wasn't good at school, or sports.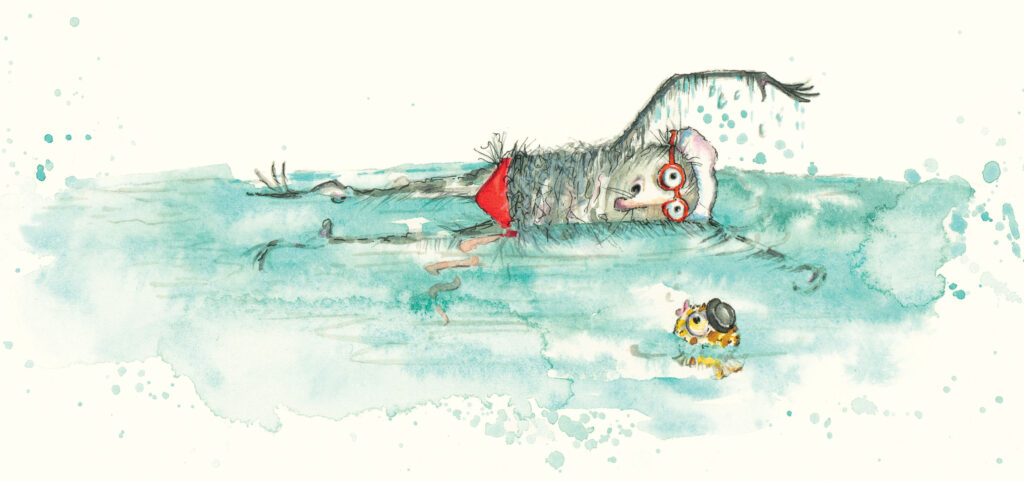 And how on earth could he make any friends?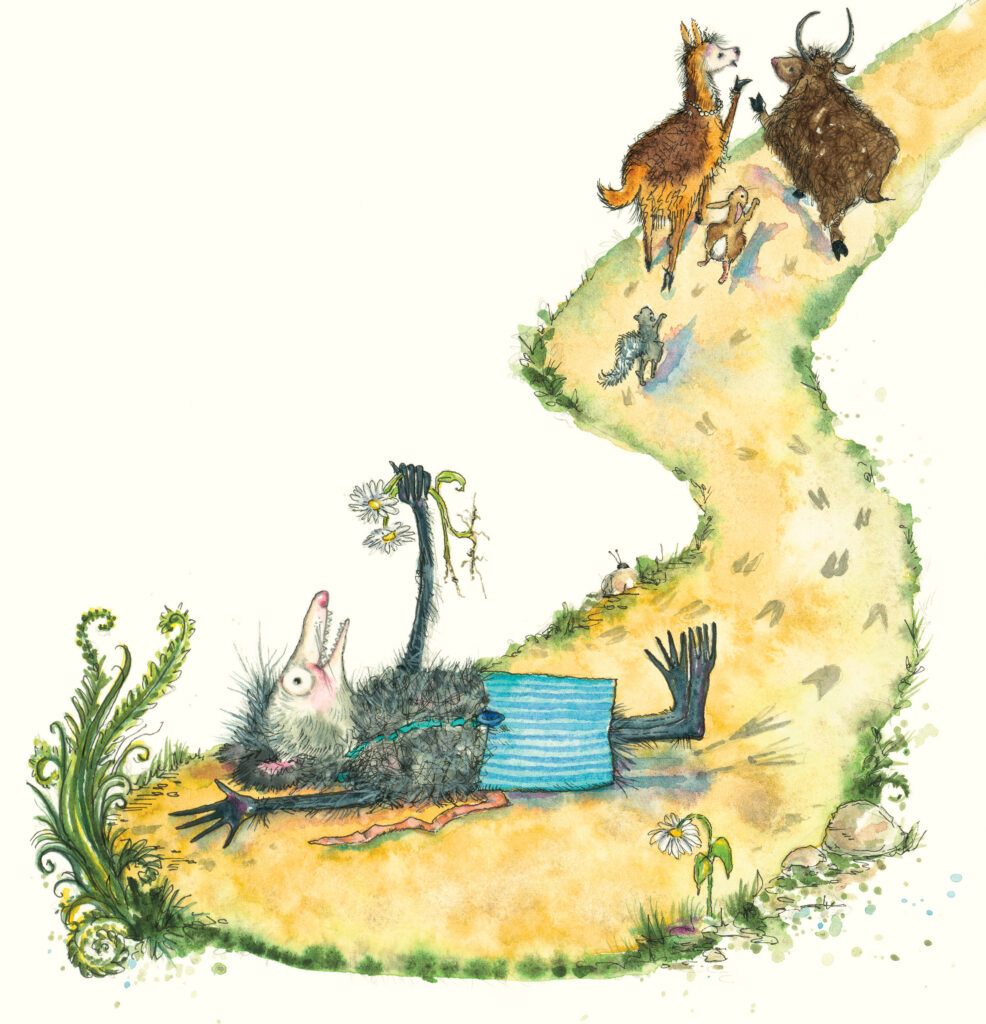 Poor Alfred was a very lonely and unhappy possum!
So, I introduced Alfred to Sofia.
Sofia is an armadillo. When Sofia feels uncomfortable, she rolls into a ball.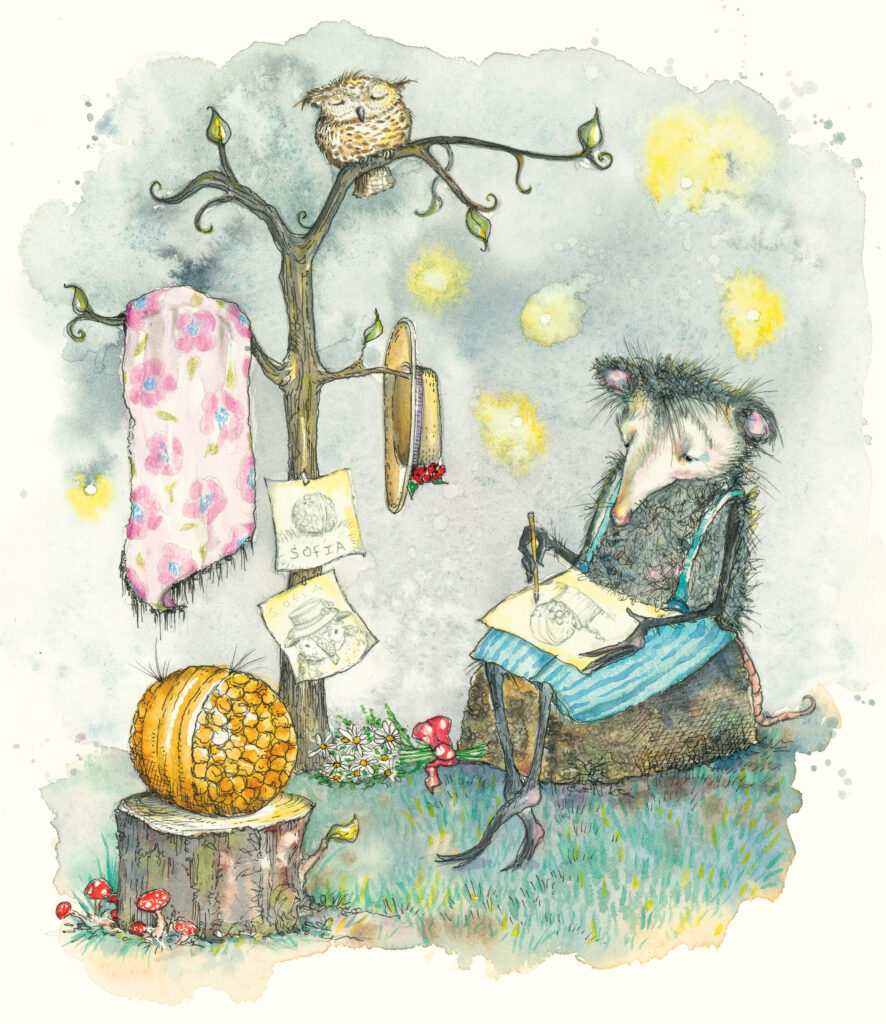 Alfred and Sofia became good friends and reached out to others who they noticed having some social difficulties as well.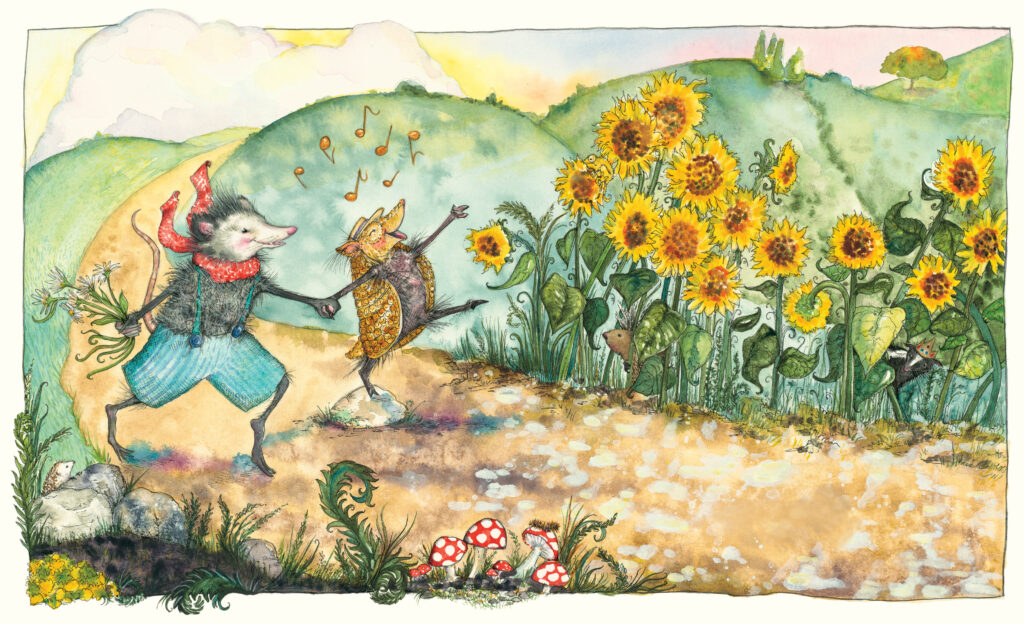 Playing Possum has a very happy ending.
At the back of the book, I created a glossary of the cast of critters that appear in the book. I wanted to give these drawings a more realistic style, reminiscent of a dictionary.
Today, my book, Playing Possum is out in the world. I'm so excited for readers to meet these characters. My hope is that children will relate to Alfred and his friends and recognize that we all struggle to overcome challenging behaviors. It's through patience, understanding, and kindness that we are able create a caring community and environment.
For a sneak peek at the book, check out the Playing Possum book trailer—
I would like to use this opportunity to say, "THANK YOU" to the team of amazingly talented individuals who enabled me to tell this story; To Marietta Zacker (Gallt&Zacker Literary) agent extraordinaire, to Dinah Stevenson my brilliant editor, to Sharismar Rodriguez who brought her stellar art direction and design skills to Playing Possum, and, finally, to the entire team at Clarion who worked so hard to put together the beautiful package— Thank you, all, for such a privilege.
I will very happily pick two random winners from the comments below to receive a signed copy of my book and a promotional art print. I'll announce the winners on my next post!
Happy Birthday, Alfred!