The Camping Trip by Jennifer K. Mann is a delightful and engaging look at a young girl's very first camping trip.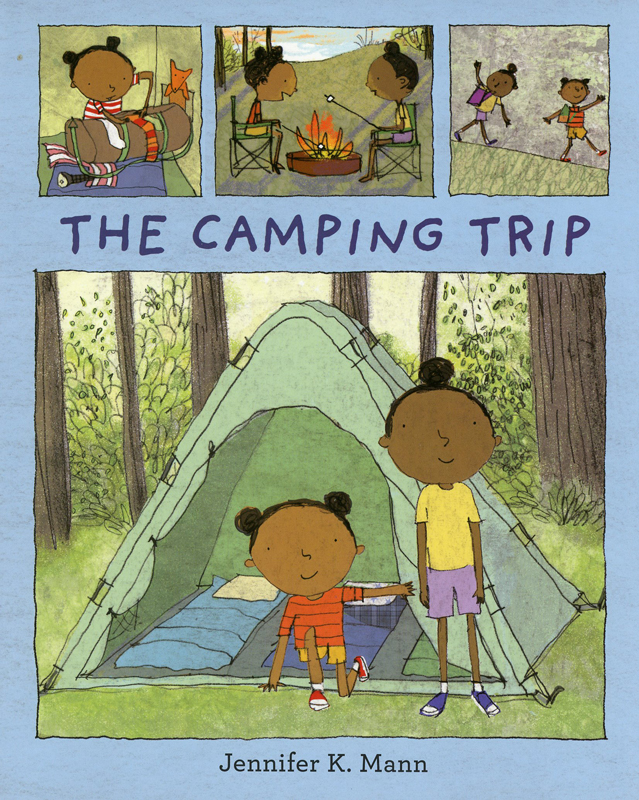 Ernestine, who lives in the city, is invited to join her Aunt Jackie and her cousin Samantha for a camping trip. Even though she has never been before, she knows she is going to love it.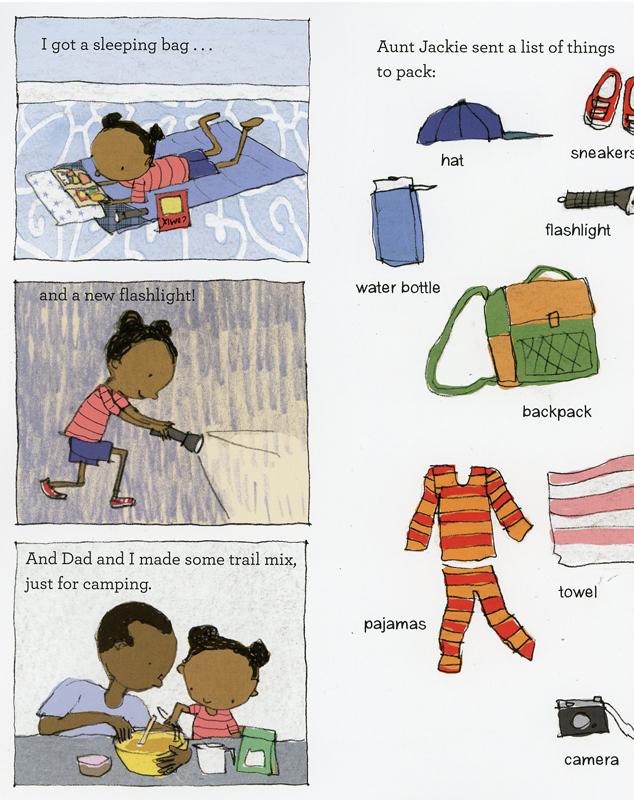 She gathers and packs everything she thinks she'll need for her adventure. Sleeping bag, flashlight, swimsuit, backpack, trail mix. When Aunt Jackie and Samantha FINALLY pick up Ernestine, she worries a bit that her dad might miss her.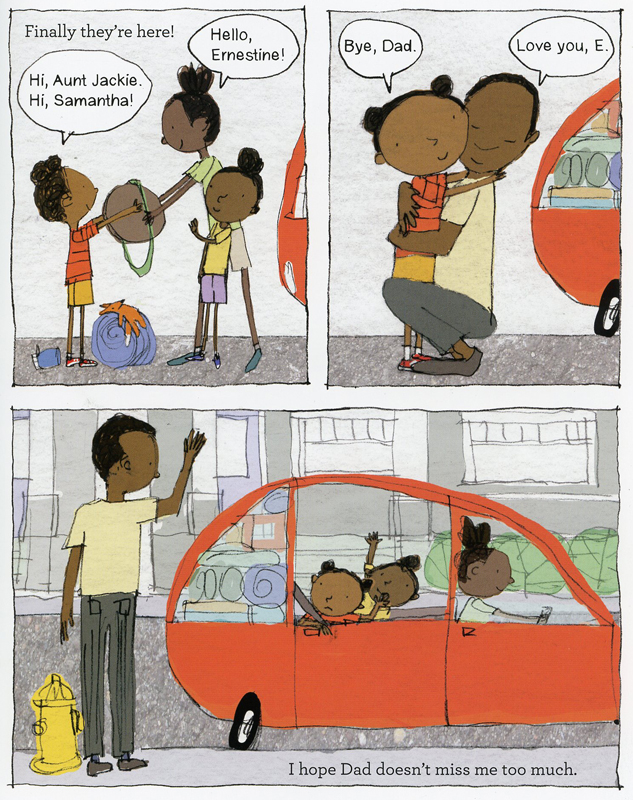 It's a long trip to the campground and when they get there the girls help Aunt Jackie set up camp, go swimming. Though swimming in a lake is NOT like swimming at the Y—there are FISH in a lake.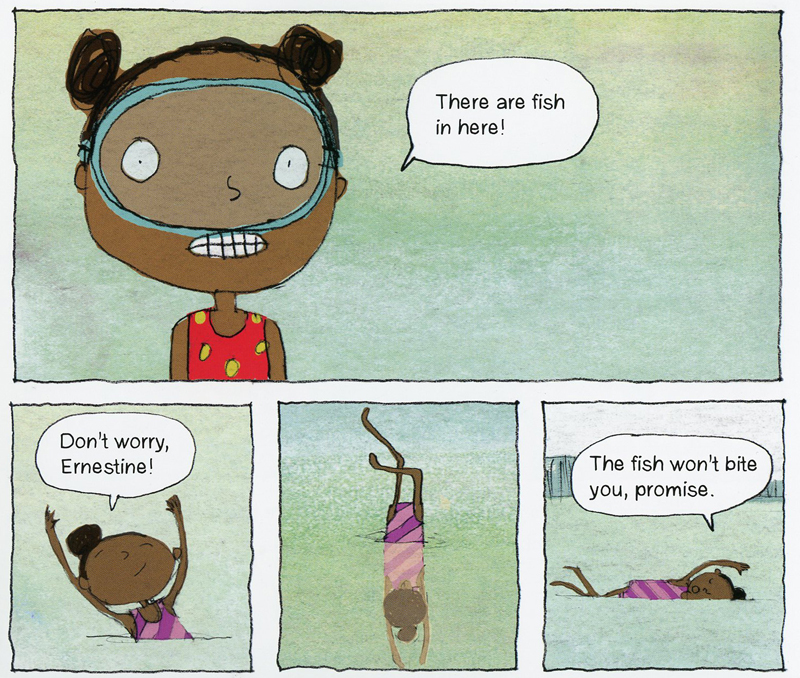 After lunch they go for a hike. Which has more hills than her walk to school.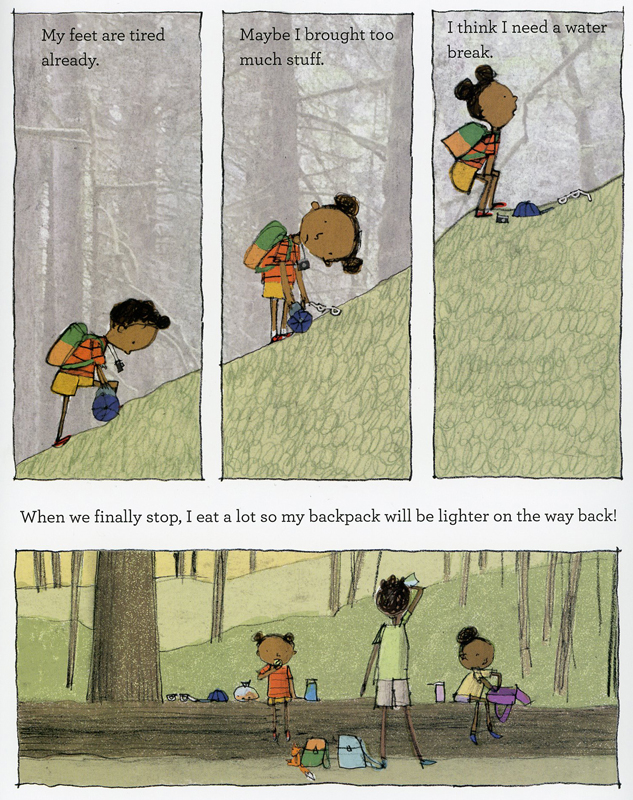 This is a story of discovery for Ernestine. She sees so many new things. From large trees to banana slugs. She tries new foods, like tofu hotdogs, which are NOT her favorite, and broccoli salad, which she surprisingly likes. But the best food on a camping trip is saved for after dinner when you are sitting around a campfire. Samantha teaches Ernestine how to make s'mores. And they are scrumptious.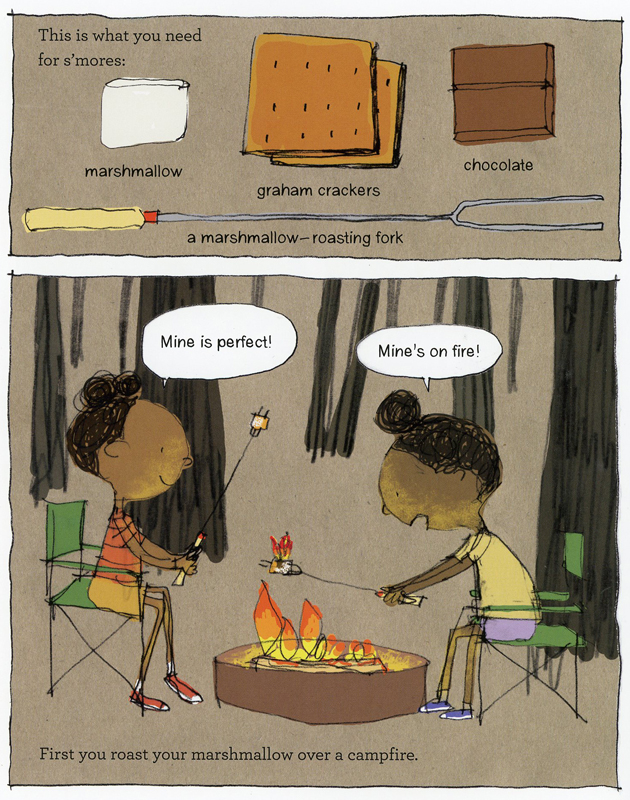 Nighttime brings other concerns for Ernestine. Sleeping in a tent so far away from home makes sleep difficult for her. She tosses and turns and is too cold and too hot. And she misses her dad. The art for the nighttime sequence may be my absolute favorite in the book. Nah, who am I kidding…I love them all equally!
This is a sweet tale about discovery, friendship, and trying new things. And the illustrations, done in pencil on tracing paper and digitally collaged and painted, match it seamlessly. I've been a fan of Jennifer K. Mann's art for years and this 48-page, part picture book, part graphic panels, is a wealth of loveliness page after page. From the pace of the story in the panels to the peacefulness of the full spreads (which I could not capture to show here.) Her engaging characters are emotive up and down the scale. Her backgrounds simple and complex at the same time. And all of it gorgeous.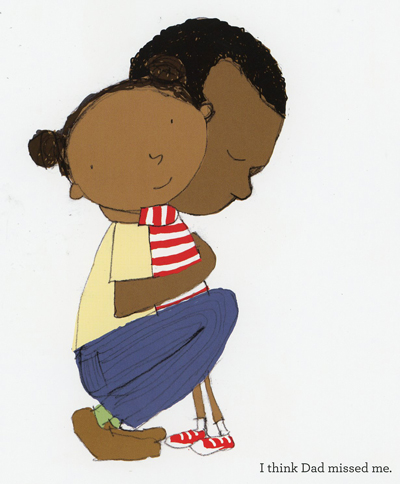 This book has quickly become one of my all-time favorites. I have probably read it more than a dozen times and keep it out so I can go back to it. If not to read the whole thing, then to take respite from my day leafing through the beautiful art.