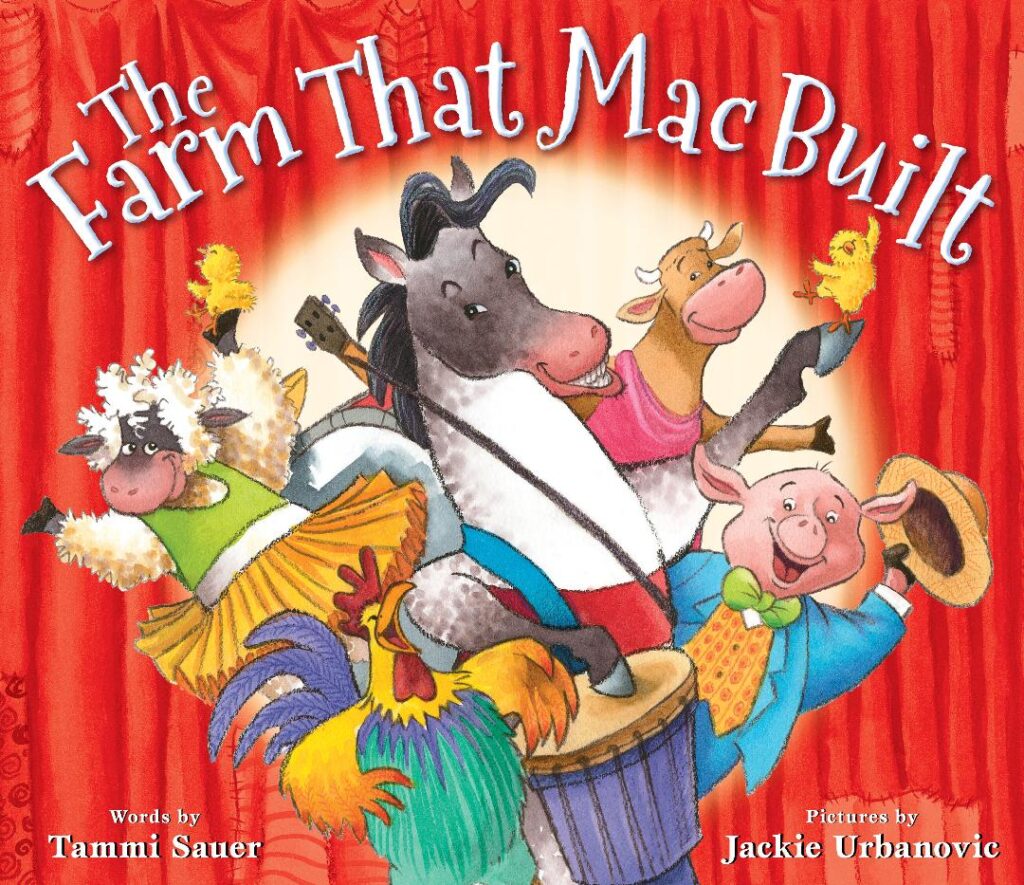 Get your tickets, Picture Book Builders readers! On August 11, there's a way off-Broadway production coming to bookstores, libraries, and barnyards near you. It's called The Farm that Mac Built.
But Mac doesn't deserve all the credit for building this farm. Nope. He had a little help. I wrote the words, Jackie Urbanovic created the art, and Clarion put it all together.
I think my childhood had something to do with it, too. Evidence: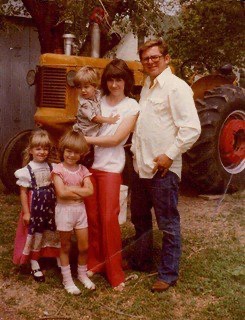 The idea for this book came to me while I was driving home from an out-of-state school visit. I happened to be listening to the audio book version of Kristin Chenoweth's funny and fabulous A Little Bit Wicked: Life, Love, and Faith in Stages.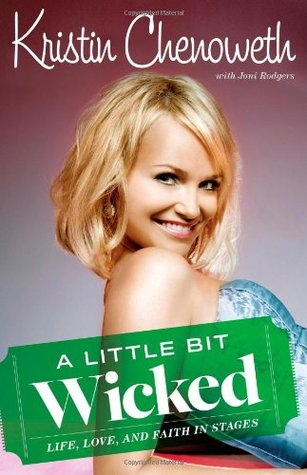 Listening to Kristin share her backstage stories as a leading lady on Broadway suddenly made me want to tell an onstage story. I actually had to pull over and jot down some notes.
Right away, I knew the title: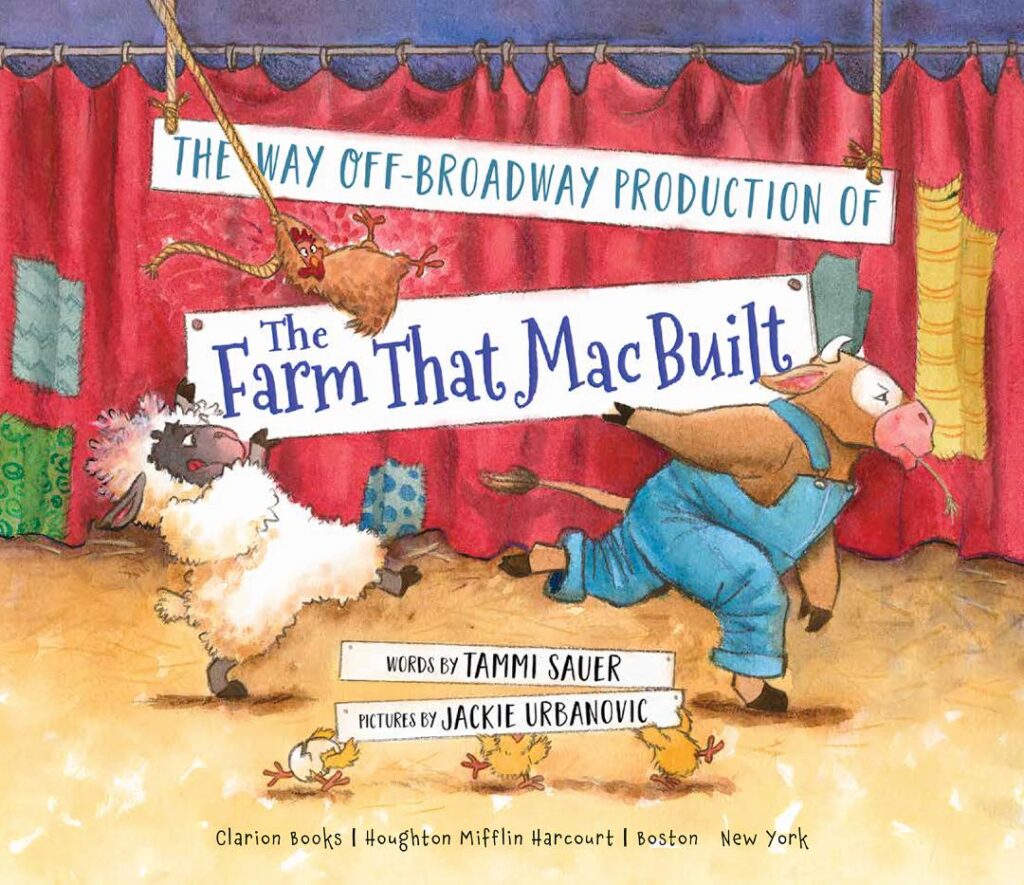 This book is my first cumulative tale. I really enjoyed the challenge of tackling this story structure. Plus, it is my first mash-up. I loved combining the basic framework of "The House that Jack Built" with the characters and sounds from "Old MacDonald Had a Farm."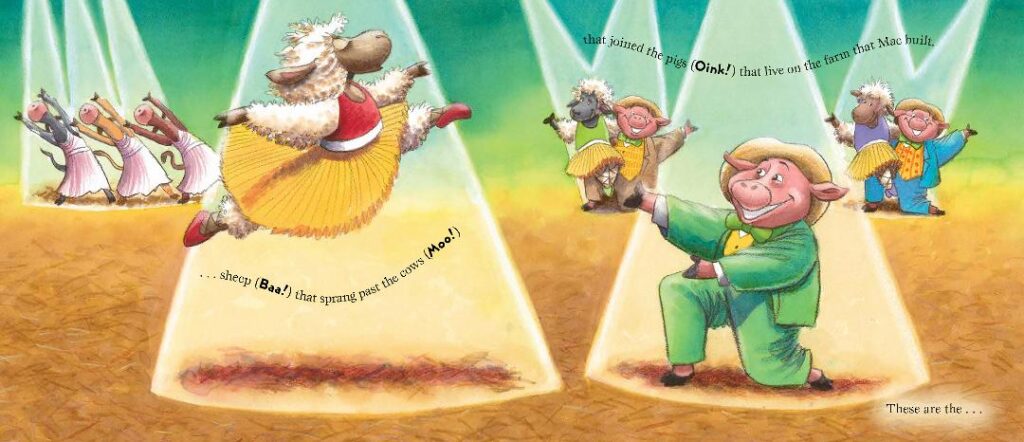 Be warned, though, Picture Book Builder reader. This barnyard production doesn't go exactly as planned.
Take it from Kirkus and School Library Journal:
"Sauer's cumulative mash-up of 'Old MacDonald Had a Farm' and 'The House That Jack Built' will delight audiences familiar with both. Urbanovic's cartoon illustrations of (mostly) clothed animal performers elevate this nightmare production into a hilarious comedy of errors….No owls here, but this one is definitely a hoot." —Kirkus
"Lots of word repetition and animal sound effects, combined with Urbanovic's comically expressive cartoon illustrations, make this a rollicking read-aloud that will encourage young readers to join in on the silliness." — School Library Journal
NOTE:
To order signed and personalized copies of the book, contact my local indie, Best of Books, at bestofbooksok.com or at ‭(405) 340-9202‬.
GIVEAWAY: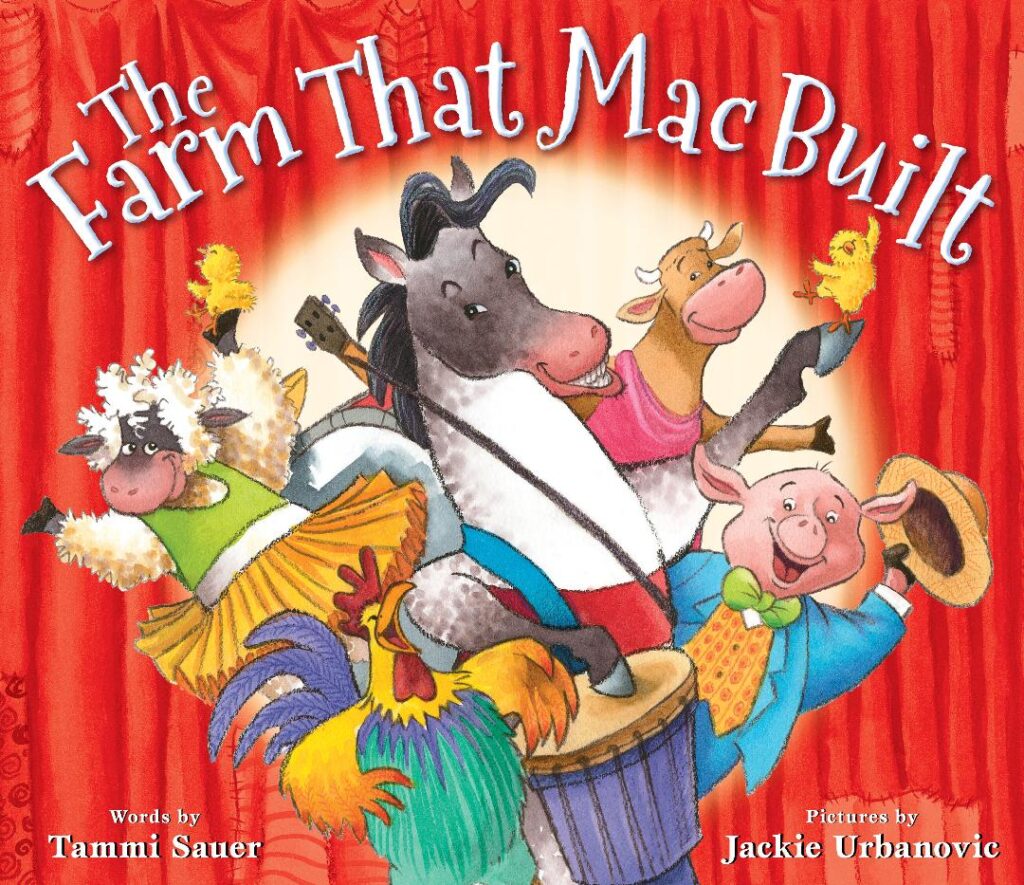 For a chance to win a signed copy of The Farm that Mac Built, just leave a comment and/or share this post on Twitter. Please include @SauerTammi in your Twitter post.
WINNER: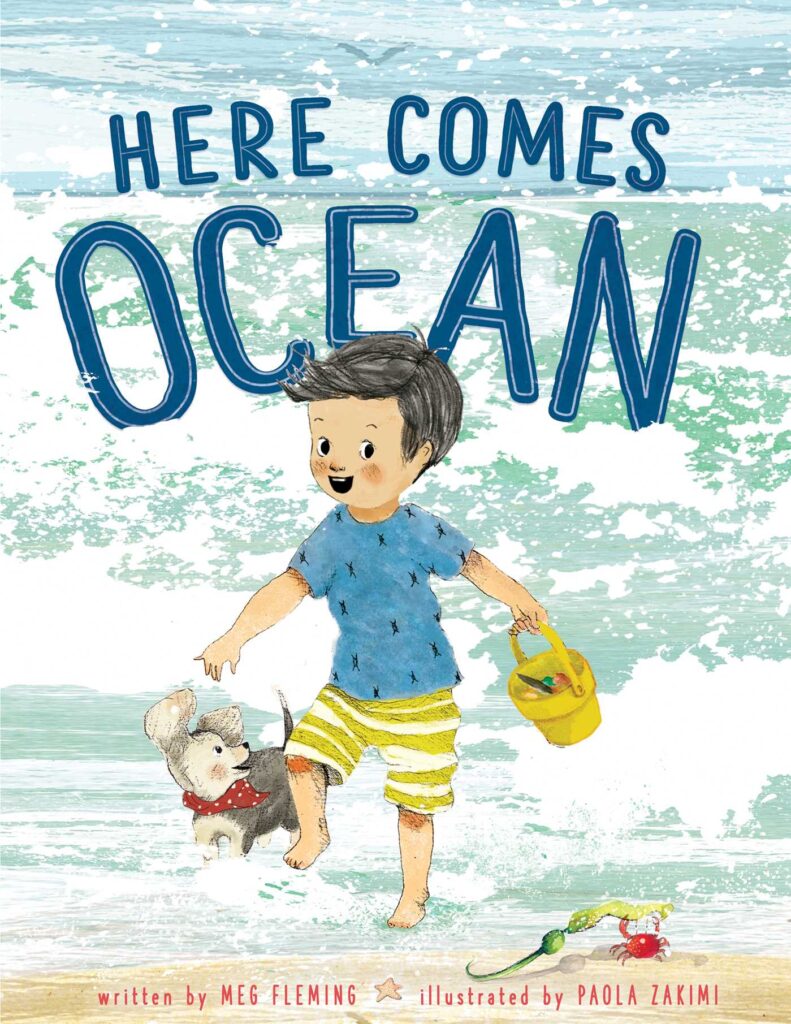 Congratulations, Wendy Wahman! You are the winner of a signed copy of Here Comes Ocean by Meg Fleming.