With recent starred reviews from Kirkus and Publishers Weekly, ALL BECAUSE YOU MATTER is on the way with a release date of October 6, 2020. Scholastic calls this picture book "an ode to black and brown children everywhere that is full of hope, assurance, and love." The poetic text from author Tami Charles and Bryan Collier's stunning illustrations work together beautifully.
I can see why Tami says this is the book of her heart. As a mother of a son myself, I find this picture book emotionally deep and heartfelt.
ALL BECAUSE YOU MATTER lets children know that there will be times in life when unfairness occurs – and that regardless of the circumstances, they are loved, they matter in the world, and they are surrounded by a supportive community that is cheering them on.
Here are some of the stand-out elements I love:
Tami's son is on the cover. Tami's son, Christopher, is featured throughout this book. Renowned illustrator Bryan Collier invited Tami and her son to participate in a photo shoot as part of inspiring the illustrations. So they were the models. I love these gorgeous eyes!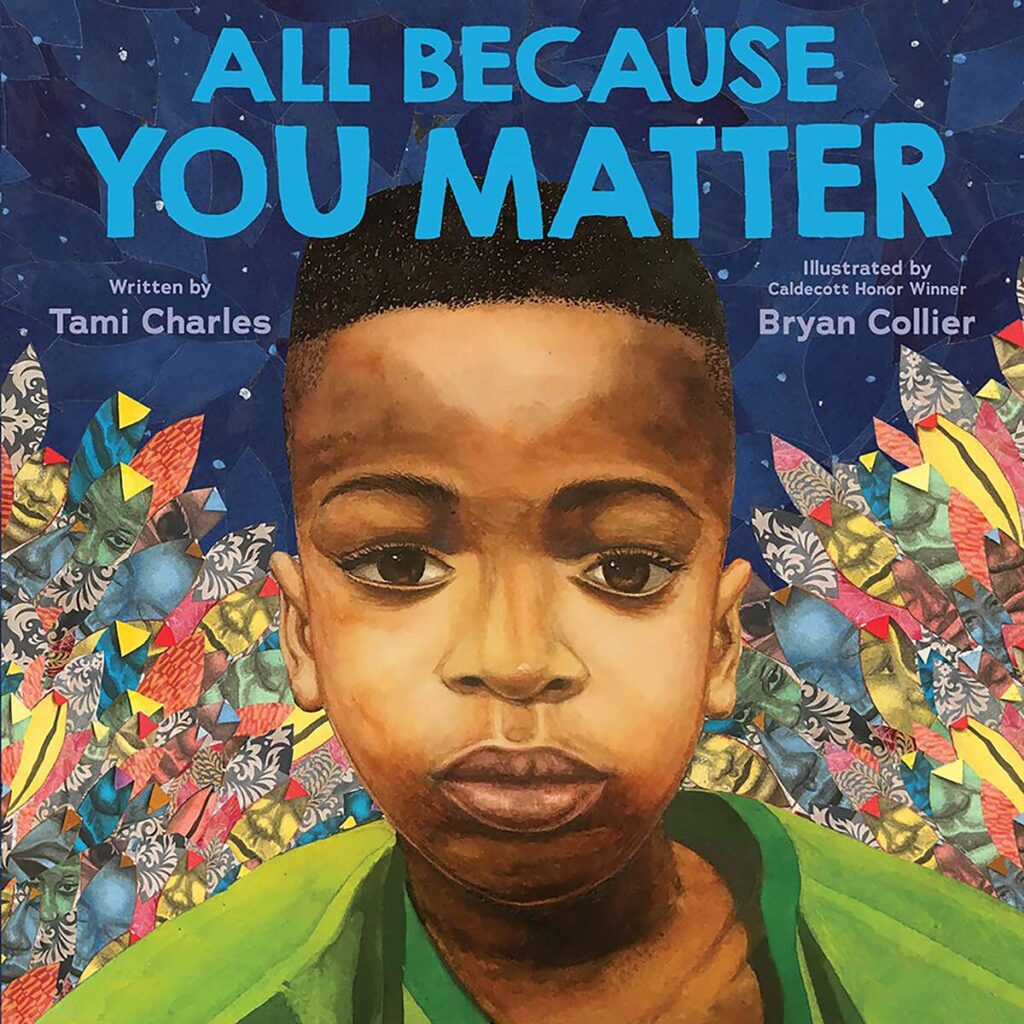 The poetic language sounds like a lullaby. This book serves as a love letter for all children, and the gentle rhythm of the text reinforces the sentiment.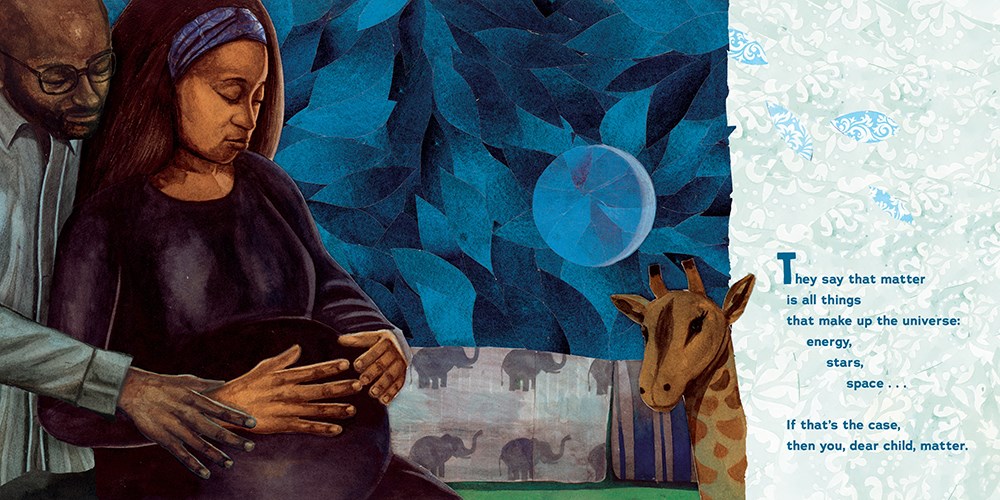 The book helps start conversations. Tami says her son has asked a lot of questions about things he has seen on television or discussed in class, such as why Martin Luther King, Jr., was assassinated. Tami wanted to put her feelings into words about how much her son means to her, and she also wanted to help parents and educators start conversations about the racial climate in the country.
In the author's note, Tami writes: "As Christopher grew, so grew my fears as a mother. I wanted to keep my little boy shielded from the cruelties of the world. But whenever I turned on the news, I would see the same story repeated as countless young Black men and women were taken away too soon."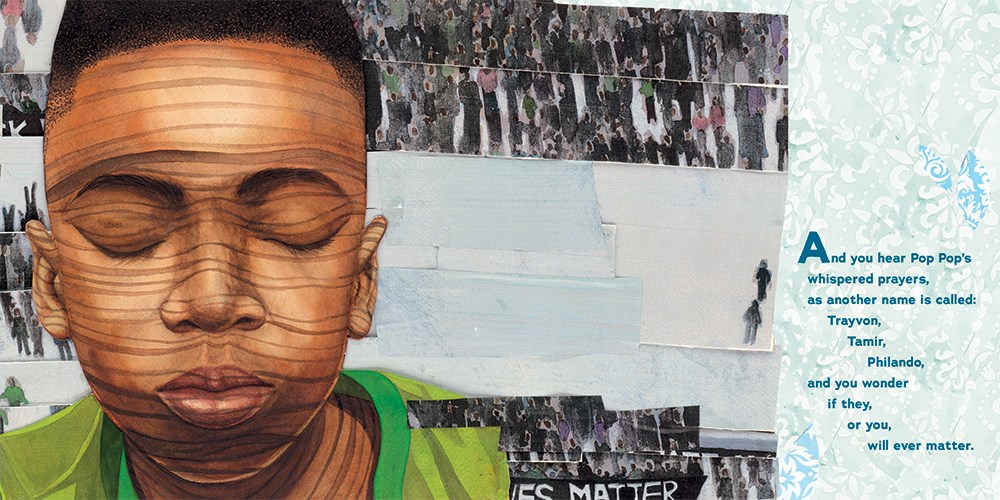 Powerful illustrations convey deep meaning. The art is painted in watercolor and collages. Bryan's grandmother was a quiltmaker, and that influence shines through. He says he started with the single shape of a flower petal, and he built a background with those shapes, creating a layered effect. The petals transform into the sky and the faces of ancestors (take a close look at the book cover). Of the above spread, Bryan says, "The stripes represent the oceans and rivers that connect us all and that connect us to our past and our ancestors."
Tami with her son – visit her website.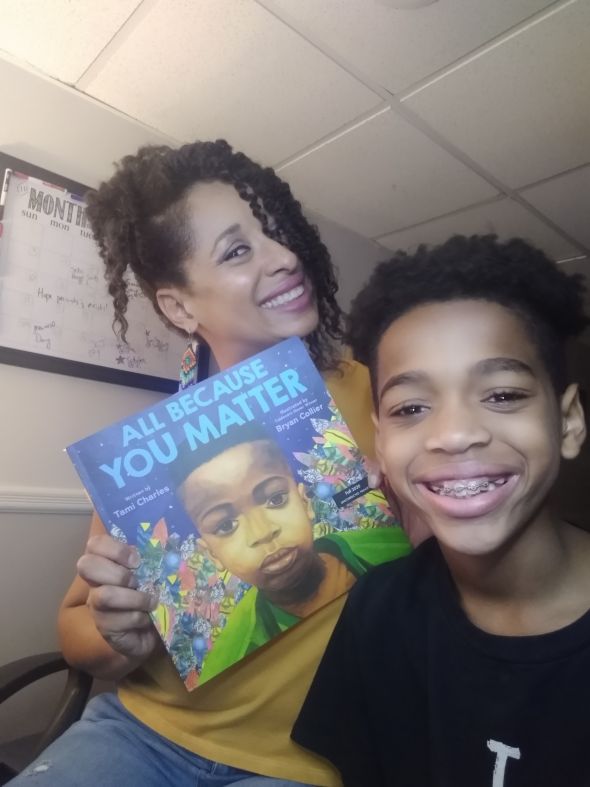 Bryan Collier – visit his website.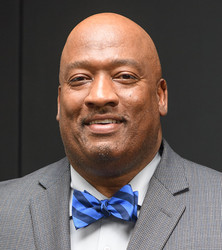 Thanks for reading & see you next time!
Congratulations to Deborah Buschman for winning a SUPER MANNY book from my August post!
-Michelle