Oh, Picture Book Builders people. Kim Norman is back with another boo-tiful book.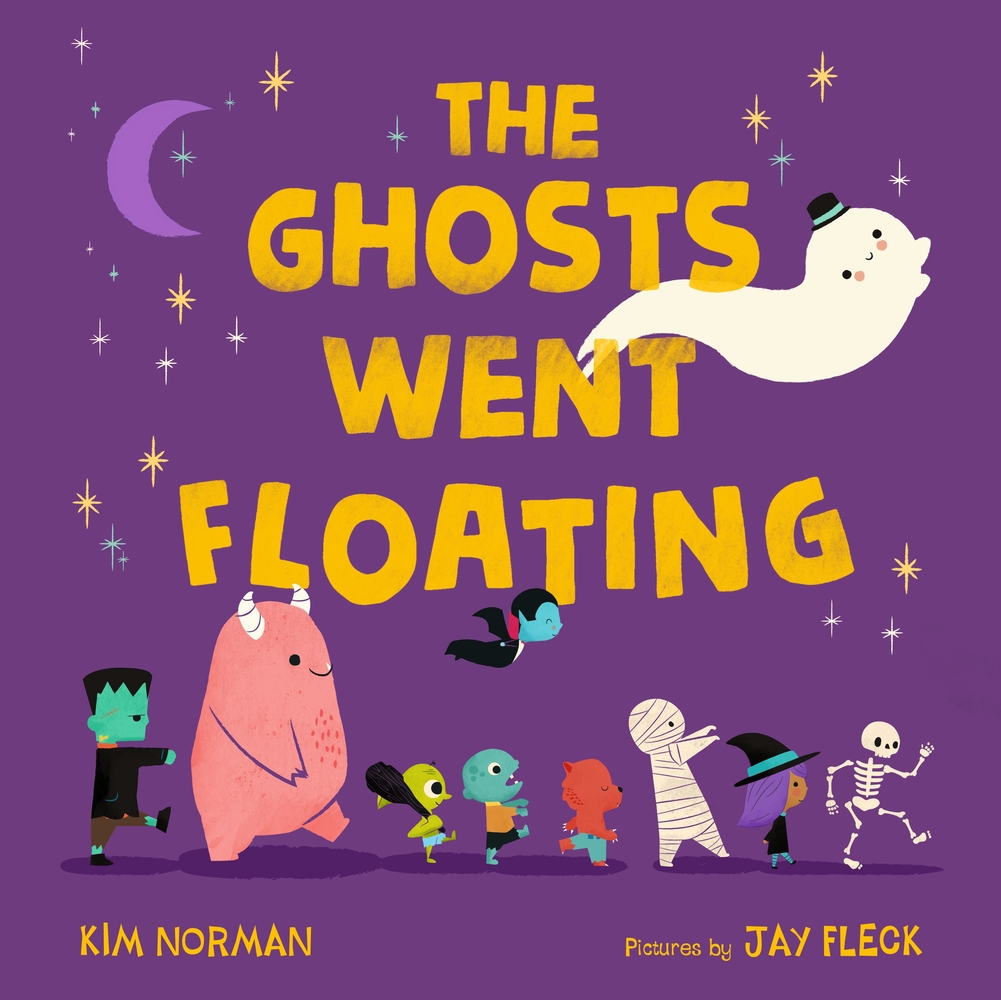 This is what Kirkus had to say in a STARRED review:
"[A] winner of a holiday-themed counting book. . .The rhymes read and scan deliciously well and develop vocabulary wonderfully by utilizing nifty words to describe the characters' movements and behaviors as the creatures and count-along proceed. . .The humorous, extremely child-appealing illustrations are set against mostly dark red, blue, and purple backgrounds lit by a full moon, as befits the occasion. . .No trick: Count this one as a real Halloween treat."
This is what I say about the book in one word:
"BOO-rah!"
Hi, Kim! Welcome to Picture Book Builders.
Tell us a little about your latest book, The Ghosts Went Floating.
Thank you, Tammi. It's great to be back! So this one wandered through my brain several times before it found a form that worked. As you know, I have an obsession with rewriting old children's songs, and "The Ant's Go Marching" has always been a favorite of mine. The first version I tried was also Halloween themed, called "The Pants Went Prancing," about clothing that comes alive around the town and starts a parade. I had fun writing it, but it had a western theme, which aren't as popular right now, and some editors thought the dancing clothes, without people in them, might be too creepy. I guess Angela Lansbury can pull that off better than I can. (Nod to Bedknobs and Broomsticks movie lovers.) Once that version got a pass, the song was still stuck in my head, so I took another stab with Halloween monsters. It was even more fun writing that version, and Jay Fleck did an amazing job of making the monsters cute and funny and not a bit scary.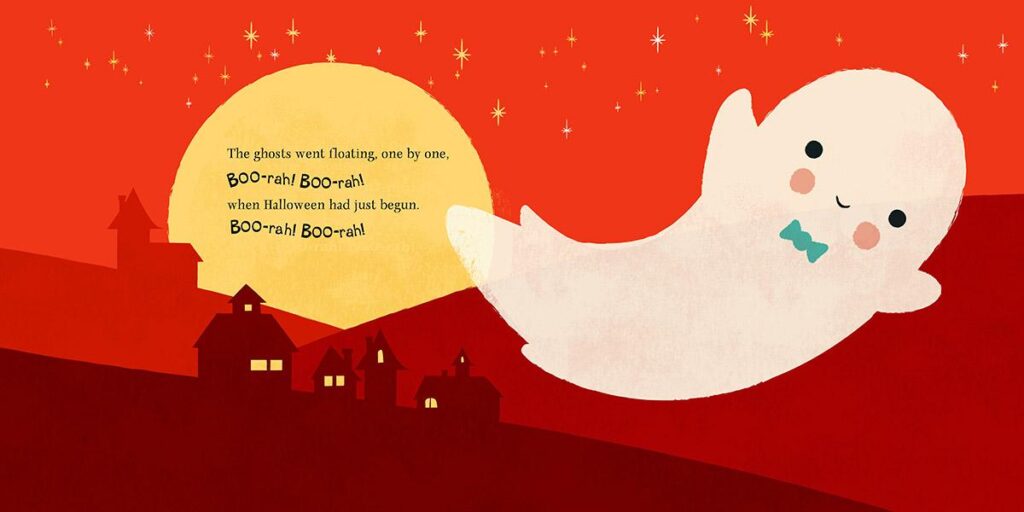 Since I'm in your critique group–The PBJeebies–I know the earliest versions of this book did not feature a spooky cast at all. Please tell us how this book evolved.
Oops! I just answered your question early! Ha! Well, I'm sure you guys immediately knew this version was a lot better. You all have incredible instincts that I really respect. I feel extra lucky that all the Jeebies are good at rhythm and rhyme. That's such valuable feedback to have, too, not to mention that we're spread out around the country, so I get feedback on regional pronunciations, too, which is an important consideration in rhyme.
You are a master at taking a familiar song and turning it into something fresh. Do you have a spooktacular piece of advice for any of us who might want to give this sort of storytelling a go?
Sure! For me, it often starts almost as a pun. I'll have a song in mind, for instance, "Ten in the Bed," and I'll turn the words over looking for rhymes to replace the words already in the title. I realized that replacing "bed" with "sled" had amazing potential, not just because it could be a fun winter book, but because it had so many possibilities for varied illustrations. It's pretty hard to pull off a book where the characters are just sitting at a table having a conversation. I remember years ago having a light bulb moment when I read an interview with an editor in the Children's Writers' and Illustrators' Market where she said something like, "When I'm reading a manuscript and I can already start to see the scenes in my head, that's a good sign." So I always try to keep varied action and scenes in mind. Ten in the Sled became the flagship of a trio of books hilariously illustrated by Liza Woodruff.
Another way to tweak an old favorite is to borrow the rhyme scheme but change the setting or the main character. I've got a book coming out next year from Abrams Appleseed Books, Hush, Little Trucker, about a boy and his mom in search of his beloved toy truck. Likewise, "I know an Old Lady who Swallowed a Fly" became I Know a Wee Piggy who wallowed in brown mud and many other colors at a county fair.
Even though this book includes ghosts, skeletons, witches, and zombies, it doesn't come across as scary in any way. I think Jay Fleck's adorable art has a lot to do with that. What was your reaction when you first saw Jay Fleck's art?
Love love love! I'm in awe of an illustrator who can make me laugh and tug at my heart with a cute character at the same time. And not only is Jay a wonderful illustrator, he's an amazing designer. The composition is so satisfying in his illustrations. Each spread is a work of art that could hang in a gallery. (For the record, my favorite characters in the book are the zombies, whose mismatched googly eyes make me giggle.)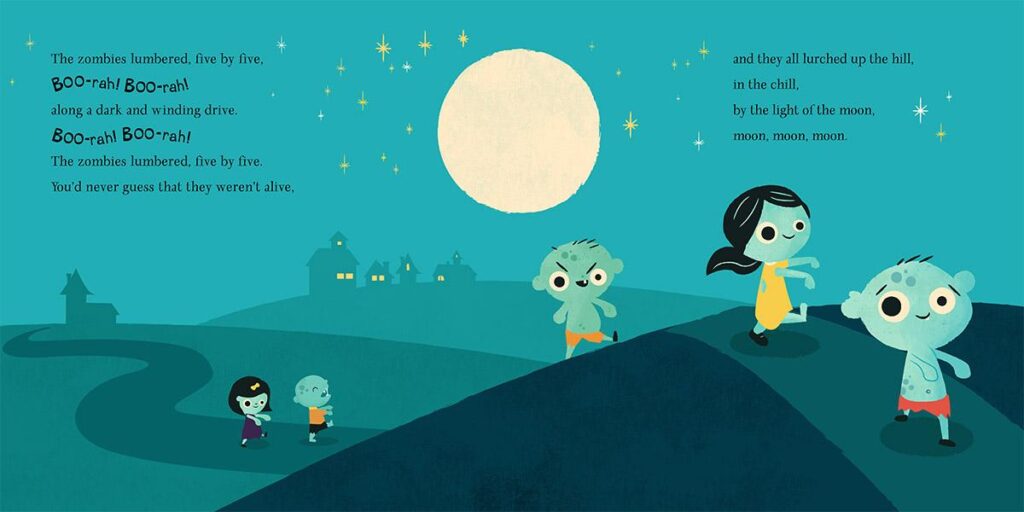 Scoop time! What's next for you?
Oh gee, I scooped myself early again, mentioning Hush, Little Trucker. It's being illustrated by Toshiki Nakamura who (I can already tell from first sketches) will bring tons of heart to the story. And with his animation background, I'm certain the finished color illustrations will be dazzling! I'm tickled to be working with Meredith Mundy on it. She edited many of my books when she was at Sterling, and I'm thrilled to now be doing a book for her at Abrams Appleseed.
Here's Toshi's website if you want to take a peek.
Thanks for sharing! Thanks, too, for stopping by, Kim!
It was my pleasure, Tammi! Thank YOU for your skill, knowledge and psychic abilities.
BIO: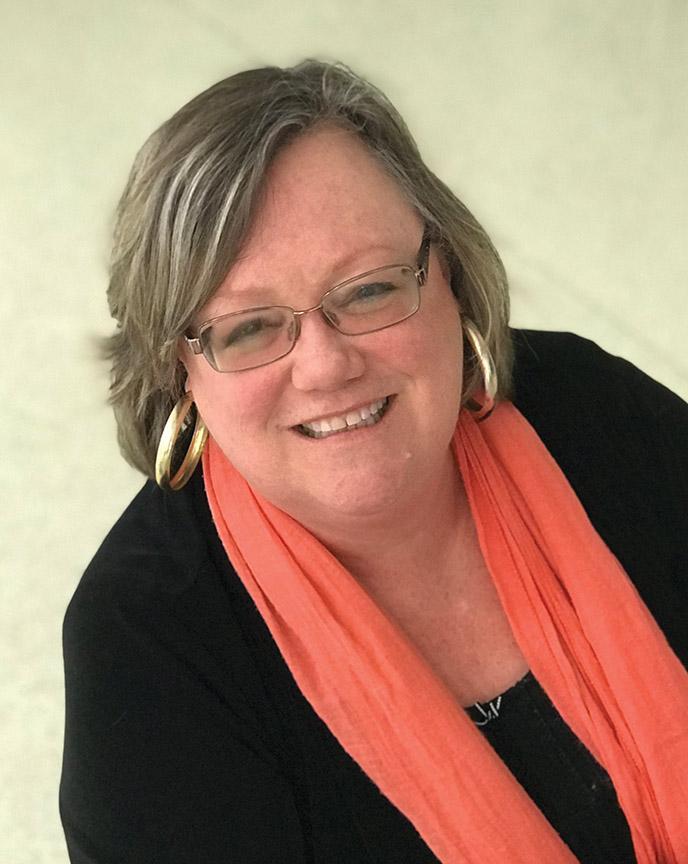 Kim Norman is the author of more than twenty children's books published by Sterling; Scholastic; Penguin/Random House; Farrar, Straus and Giroux; and Candlewick; and forthcoming from Abrams. Calling herself a "Bedtime reading evangelist," Kim has been invited to countless schools around the US to talk to students about her favorite thing: books! Years ago, Kim sang briefly in a big band – for pay even – but she'd rather sing Broadway songs for free. The parents of two grown sons, Kim and her husband live in Smithfield, Virginia, with two pug mix dogs in a little house shaded by giant pecan trees. Read more about Kim and her books at kimnorman.com.
______________________________
GIVEAWAY: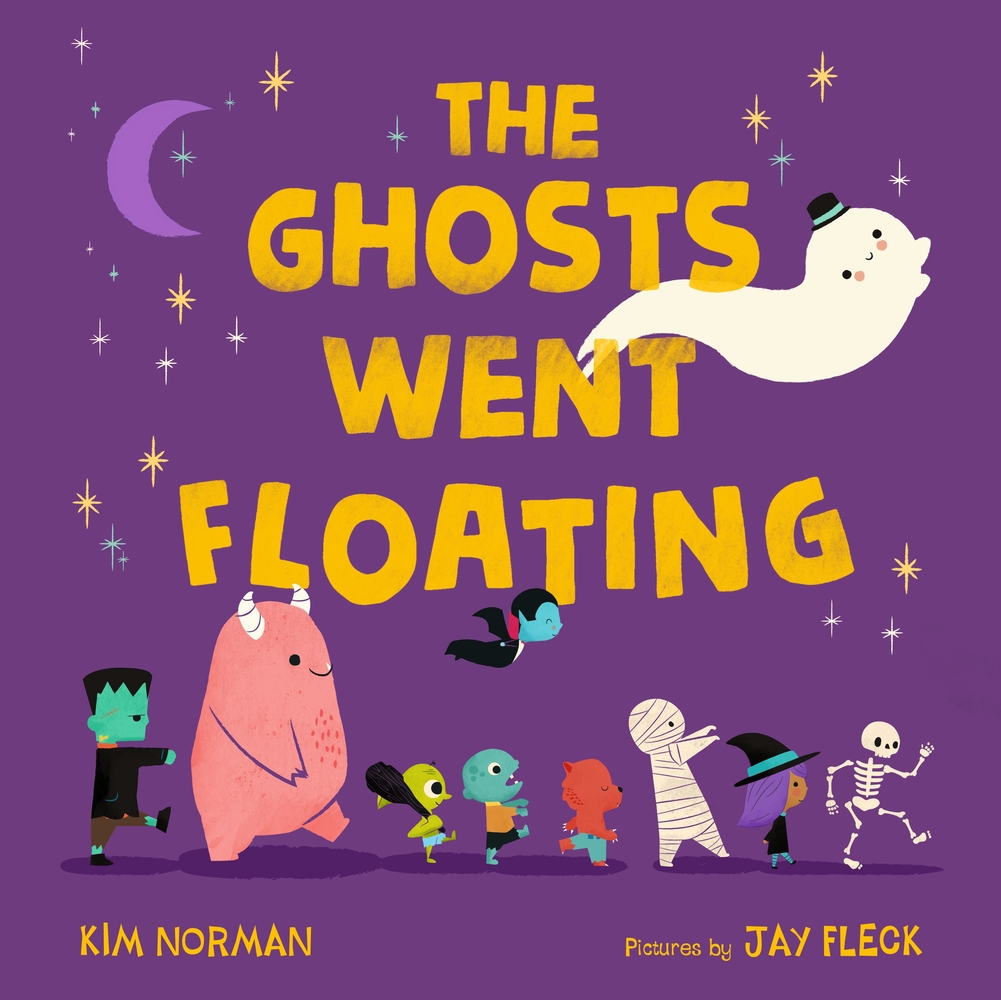 For a chance to win a copy of The Ghosts Went Floating, leave a comment and/or share this post on Twitter. Please be sure to tag Kim Norman @KimNormanAuthor and Tammi @SauerTammi. Winner must live in the continental United States.
WINNER: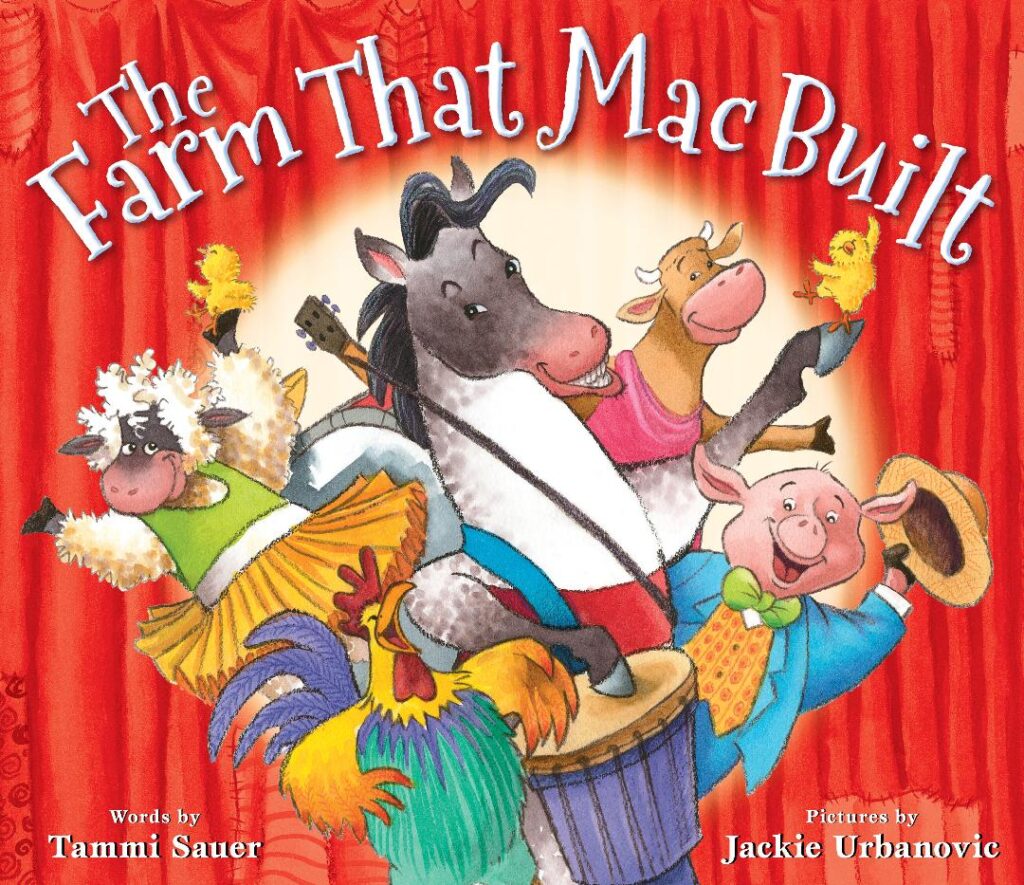 Congratulations, Lenora Biemans! You won a signed copy of The Farm That Mac Built.