I have been fortunate to have created books with many wonderful illustrators: Jeff Berger, Vanessa Brantley-Newton, Troy Cummings, Guy Frances, Alison Friend, Goro Fujita, Arthur Howard, Victoria Hutto, Dan Krall, Jeff Mack, Scott Magoon, Dave Mottram, Lynn Munsinger, Mike Reed, Angela Rozelaar, Dan Santat, Bob Shea, Michael Slack, Liz Starin, Dan Taylor, Jackie Urbanovic, and Zoe Waring.
Some of those illustrators are featured here:
Regular people (ones who are not writers and/or illustrators) often tell me that they simply can't imagine writing a story and not being able to control what the art looks like. I remind these people that I am not an illustrator. I go on to say that publishing houses are filled with experts who try to make the best decisions for each book. I tell them that I almost always get to see the early sketches and early art for a book and am then invited to weigh in with my comments/suggestions. These people seem a bit relieved for me at this point. Then I have more news to break. I tell these people that the art director and editor will only include the comments/suggestions of mine that they view as valuable along with their own comments/suggestions for the illustrator.
And that's okay! An illustrator isn't going to call me up and say she really didn't like the second line on the fourth page or that a particular word is really not one of his favorites.
I NEED illustrators. And I am so happy that I do. To me, it's exciting to have a partner for a book and that I'm not just stuck on some raft in the middle of the publishing ocean by myself.
If, like me, you are a writer who is not an illustrator, I hope the following tips will prove helpful to you!
Writers should try very hard to do these things:
•not be a bossypants
•understand that the book belongs equally to the illustrator—never call the illustrator YOUR illustrator
•recognize that the storytelling should come from the art as much as from the text
•step back and let the illustrator bring his genius, sense of humor, and take on the world to the page
•realize that the experience should be an exciting, creative, and enjoyable one for the illustrator
•refrain from telling stuff in the text that can be shown in the art
•trust that the illustrator will probably come up with way better stuff than what you pictured in your head
•only include illustration notes when they convey necessary information that's not readily apparent in the text
•frame illustration notes as suggestions—mine often begin with "perhaps " (Refer back to not being a bossypants.)
Oh. And if it weren't for the illustrators I have worked with, I would have never be able to imagine a Zoom situation quite like this: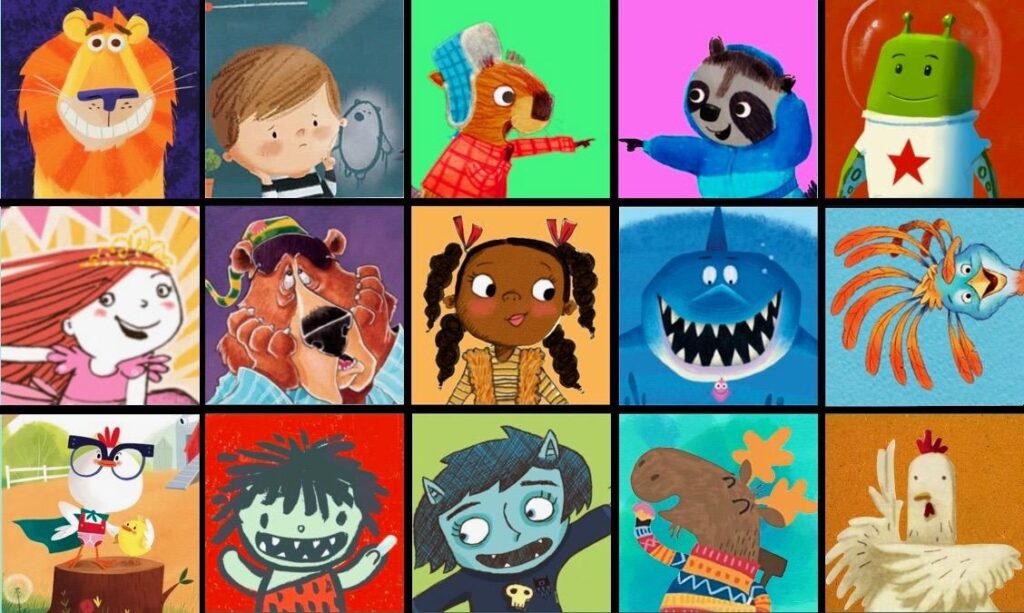 Happy writing and/or illustrating, everyone!
WINNER: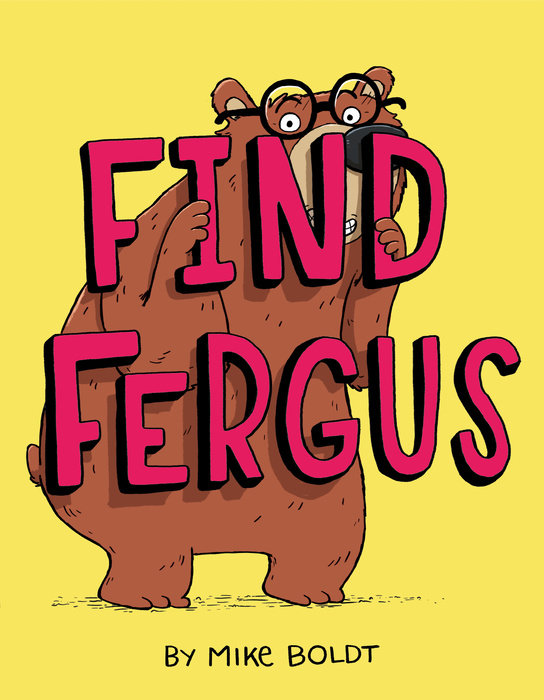 Congratulations, Tina Cho! You are the winner of a signed copy of Mike Boldt's Find Fergus.