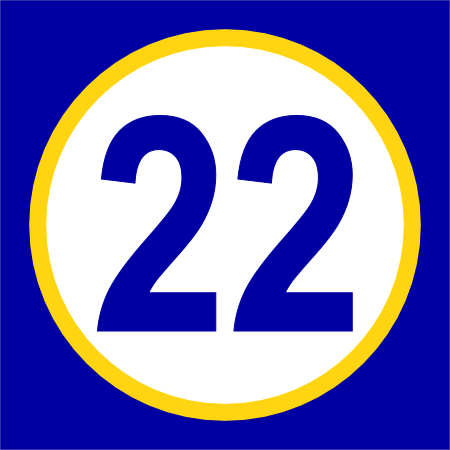 So, I recently sold a book. Which is always exciting.
But, this book sale was especially exciting because it was my 22nd sale.
Twenty-two books might seem like an odd milestone to celebrate. Why not 20 or 25? But, I have a reason.
When I went to my first-ever conference of the Wisconsin chapter of the Society of Children's Book Writers and Illustrators (SCBWI) I was terrified.
I didn't know much of anything about the group or its members, but I knew I desperately wanted to write books for children. And, I was full of worries:
What if I didn't fit in?
What if I was too new and the other people were super experienced and literary, and I was obviously out of place?
And — oh my goodness — I wouldn't know anyone.
So I checked in and — I'm not even kidding — slunk into a back-row seat and stayed there for the vast majority of the conference. I learned things and met some friendly people, but I spent much of my time feeling slightly sick to my stomach.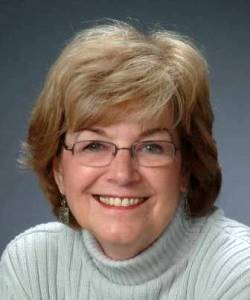 At one point, there was time for SCBWI members to stand up and share good news. A woman, who I had just learned was noted picture book author Dori Chaconas, stood up and shared that she'd just sold her 22nd book.
Everyone clapped, and I said to the person sitting next to me: "I want to BE Dori Chaconas." The person responded: "EVERYONE here wants to be Dori Chaconas."
Even, as a newbie, I figured that was true. So, I set that as a personal goal. Not to actually be Dori, of course, but to sell 22 of my own books.
Could I, a nobody who hadn't sold anything at all, sell 22 books? I figured I could at least try.
For a long time, that seemed like an impossible goal. I spent the next four years reading and writing and researching and submitting and getting rejection after rejection after rejection. Some rejections were more encouraging than others, but they all ultimately said, "No."
I earned 126 rejections during those four years before getting my first yes. And now, about 14 years after that first SCBWI meeting, I've sold my 22nd book. We're in the middle of a pandemic, so I can't announce it at a conference where people can clap, but posting it here is exciting.
Let's be clear. I'm not Dori Chaconas. She's her own, wonderful, inimitable self. And, I think she's sold nearly 50 books by now. But, I met that seemingly unachievable goal. And, I've set new ones to take its place.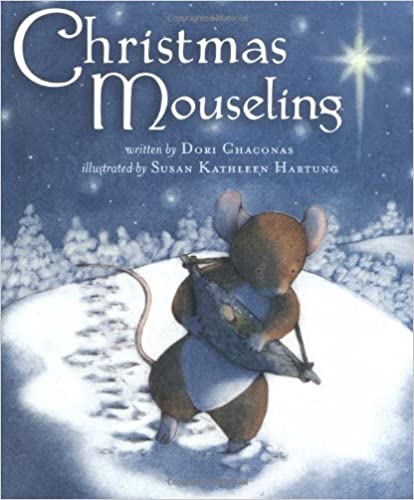 To celebrate, here are some of my favorite books by Dori. I read them when I was starting out, and I still read them today.
Christmas Mouseling — This is a delightful holiday story about a mama and baby mouse who lose their nest, but find a warm cozy spot to rest in the corner of a very special manger.
The story rhymes, and it has the sweetest refrain ever. I re-read this every Christmas season.
On a Wintry Morning — Dori is a master rhymer, and this book tells the story of a dad and his baby daughter having the best winter morning ever. Dori wrote it after watching her husband and their four daughters.
The rhyme scheme in this book directly inspired my book SHARING THE BREAD.
(Side note: I learned to rhyme by reading tons of rhyming books and poring over Dori's rhyming instructions on her website. They are well worth checking out if you like to rhyme.)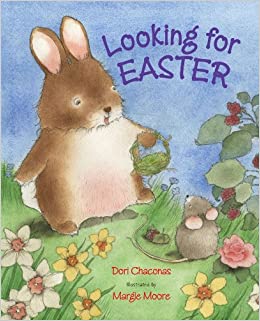 Looking for Easter — This is a book about Easter that doesn't mention the Easter Bunny or Easter eggs or chocolate candy or any of the religious aspects of the holiday.
You may think that's impossible, but it's not. This is one of the most precise and perfectly done picture books I've read.
All the Cork and Fuzz titles — Dori has an 11-book series of easy reader texts featuring Cork, a muskrat, and Fuzz, a possum, who are unlikely best friends and have all sorts of adventures. See the whole list here.
I hope you'll join me in reading these and other books by Dori. And, I hope you'll set a few writing goals for yourself this year if you're a writer. Or a few reading goals if you're a reader.
Want to make a public commitment? Share your goal in the comments section!