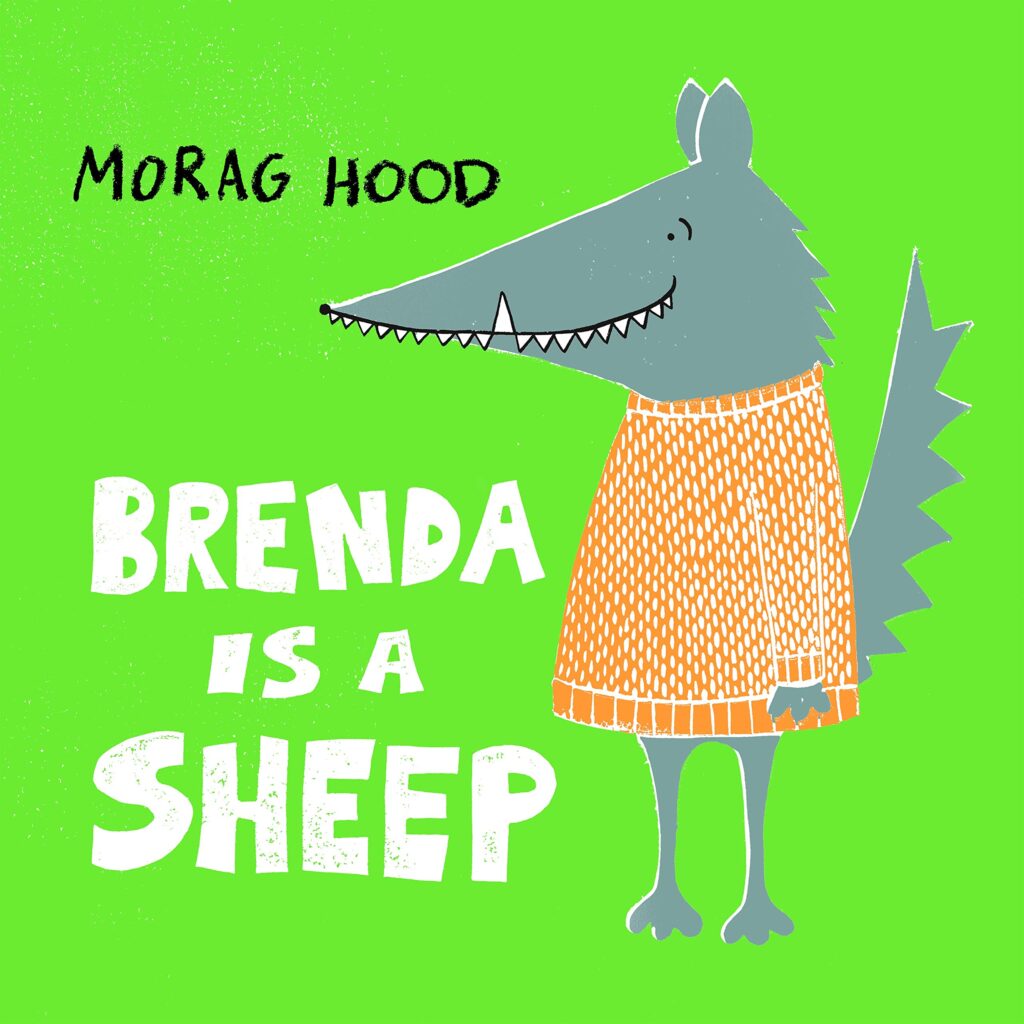 Okay. One look at this cover and you KNOW you are going to get yourself a funny book.
The title says "sheep" and the art says "definitely NOT a sheep"–this makes little readers feel in on the joke from the start.
We see that Brenda is literally a wolf in sheep's clothing. I mean c'mon! Check out that wool sweater!
Brenda looks INNOCENT and adorable, but is she???? Oh, the suspense!
And guess what? Morag Hood's book just gets better once you open it up.
This is the book's summary:
Brenda is exactly like all the other sheep. Well, except for the sharp teeth, gray fur, sharp claws, and orange sweater. All the sheep think that Brenda is just the best! Despite Brenda's best efforts to enjoy the ultimate sheep feast, Brenda realizes that she is, after all, a sheep. A funny reminder that what you look like doesn't dictate who you are.
And this is some nice news about the book:
It's been shortlisted for the Bookbug Picture Book Prize 2021. This prize celebrates Scottish picture books and encourages reading for pleasure. Ooh.
And these are a couple of the spreads: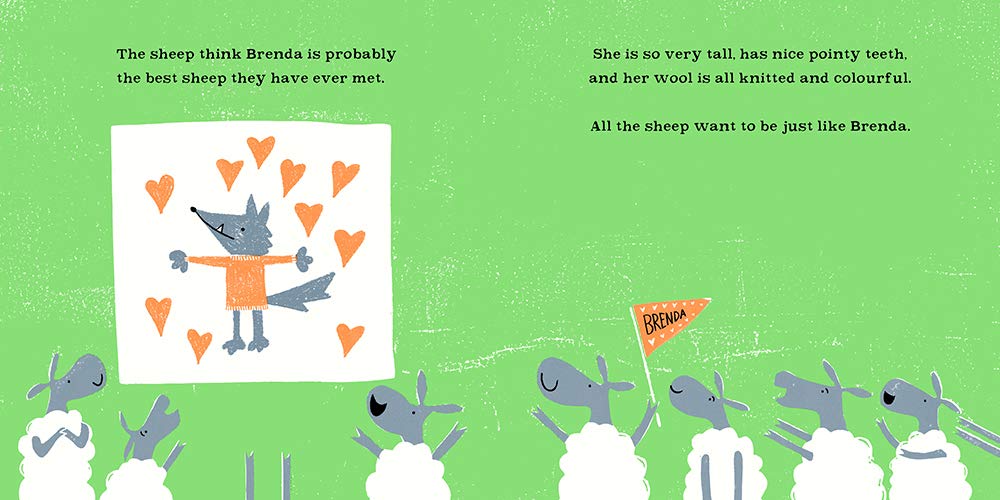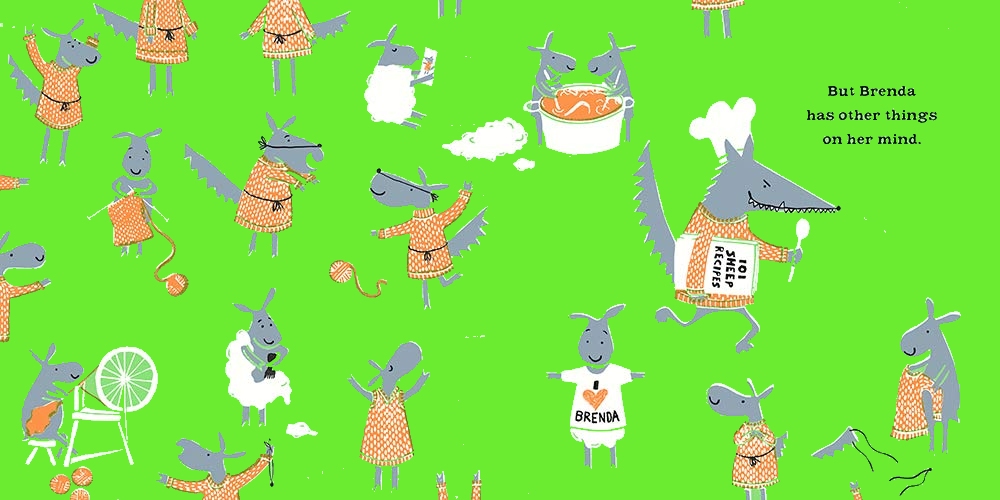 And these are 5 reasons why I enjoyed this book:
the deadpan humor–Oh, how I appreciate a good line. And this book has lots of them. One example is the line on that second spread: "But Brenda has other things on her mind." The very last line of the book, however, might be the very best. You'll have to read the book for yourself because I refuse to spoil the ending. You're welcome.
the details in the art–Take a looksie at that sheep knitting her own sweater and that sheep sheering his own self. Oh, my heart! Sneak a peek at that cookbook tucked under Brenda's arm. Omigoodness!
the cheery palette–I have never loved an orange/grey/green/white/black color combo so much!
the sheep are so adorable and welcoming and filled with joy that I am all set to join the flock myself
the feelings–This book made me FEEL so many things. I was amused. I was worried. I was surprised. And I was excited to read it all over again.
And these are Morag's seven top tips for getting started with picture book writing! Enjoy. 🙂