Happy 2021, picture book people! Today's post marks the first of a year-long series I'm launching called OUTSIDE THE BOX. Each month I'll chat with an established picture book creator who, for one reason or another, has branched into other formats. Maybe they simply wanted to stretch their creativity in another direction. Maybe they were made an offer they couldn't resist. Maybe they were having trouble selling picture book projects but were too hooked on writing to throw in the towel. Whatever their reasons, I'm hoping you'll find our chats entertaining and INSPIRING, especially those of you who love picture books as we do. First up is my friend Terry Pierce.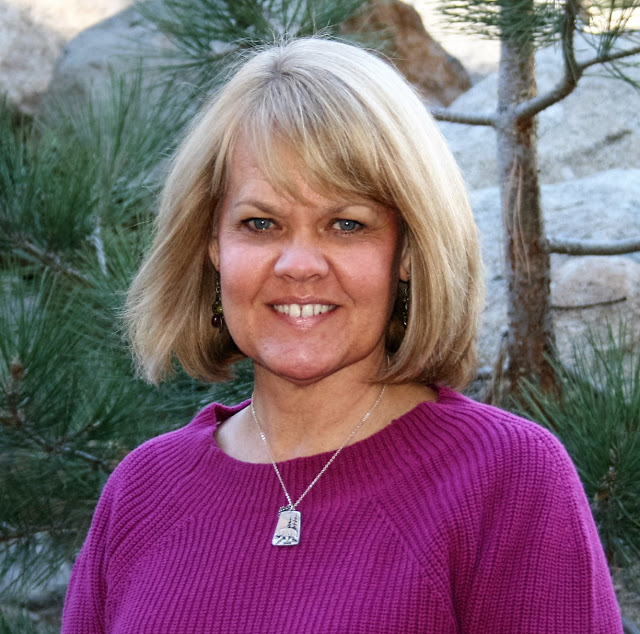 Jill: How did you get started writing, Terry, and what did you intend to write, back then?
Terry: First, thank you for inviting me to do this interview. I think this will be a valuable series to help writers see possibilities for thinking outside the box regarding their careers and writing opportunities. Very smart, Jill!
I started writing in 1999, when my Montessori school permanently closed. Like many teachers, I'd always thought about writing children's books, so I decided to try it. I naively gave myself a 5-year deadline to publish my first book (I know, crazy, right?)!
Jill: I would agree, except that … uh, when I started (1996), I gave myself 4 years.
Terry: Too funny! I suppose great inexperienced minds think alike. Initially, I wanted to write picture books because I adored reading them to my students and son when he was young. I joined the SCBWI, attended conferences, devoured craft books, and absorbed everything I could about writing picture books. After a couple of years of writing and submitting my work, I discovered it was HARD to sell a manuscript. My bruised ego and lack of earnings caused me to reevaluate my publication plan. Thinking it would be easier, I tried submitting to children's magazines, but nothing came of those efforts. I expanded my thinking further and tried writing for pet magazines—and it worked! I had a handful of successes, which proved to me that my writing was publishable. I tackled picture books again but once more had no success (although, this is when I started receiving more personal rejection letters, which told me I was on the right track).
Jill: Apparently we were on near-parallel paths, Terry. PB rejections sent me to magazines, too…except I started toe-dipping with short poems.
Terry: That's fabulous, Jill. I wouldn't discover writing in verse until three or four years into my career, thanks to Anastasia Suen's online poetry course, and Ann Whitford Paul's SCBWI workshops.
While I was grateful for the pet magazine publications, I was determined to get a BOOK published and the clock was ticking on my 5-year deadline. I recalled from my childhood how much I loved joke books, so I wrote a sample of 25 jokes and submitted them to Sterling Publishing. A month later, I was stunned when an editor called me about writing a joke book for them. The catch? They needed about 600 more jokes to fill a book!
Jill: WOW! Talk about hitting the right market at the right time! But, yikes. 600 more jokes?!
Terry: Daunting yes, but I was beyond thrilled so I agreed.
Jill: Note to writers: Always say yes.
Terry: Absolutely! One of the first things Alexis O'Neill, my SCBWI RA, taught me was when an editor asks you to do something, just smile and say, "Why yes! I'd love to!"
It was a super fun project to work on and came at a good time—when my only child had left for college. I poured myself into the project (that expanded into two additional joke books) while continuing to work on picture book manuscripts.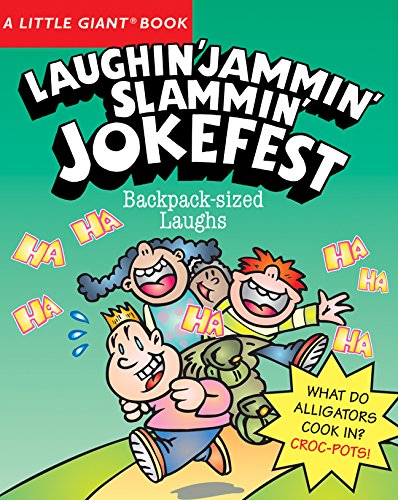 Around this time, I also realized that the competition for a "Big 5" publisher book deal was extremely competitive, so I opted to submit to smaller and/or regional presses.
The experience of working with editors and having a book published—regardless of the publisher—would help me on my career path and hopefully prepare me for when I would eventually work with a Big 5 company. I submitted a picture book manuscript to The Bess Press and a few days later received a lovely email asking if I would be interested in selling my manuscript to them as a nonfiction coloring book.
Jill: This astonishes me, Terry. I had no idea companies sometimes generated coloring book ideas through submissions. What a stroke of luck!
Terry: I never expected to write coloring books, but that offer turned into a 4-book series (that paid well and boosted my confidence as a writer!).
Jill: Isn't it amazing that it often takes somebody else's boost to help us believe in ourselves? I see that over and over again with writers I know.
Terry: Agreed. I would print out those early affirming emails and post them in my office where I could see them. Even something as simple as "I love your writing!" can carry you through the inevitable times of doubt.
While finishing up the Hawaii ABC Coloring Book series, I FINALLY received an offer for my first picture book, TWO TALES OF HAWAII (Island Heritage). This came almost four years into my writing career and after a few detours from my original goal of publishing a picture book. The experiences I had early on in my career are why I always tell new writers to be open to opportunities when you first begin. Every experience helps pave the path of your writing career, so be open-minded and well…think outside the box!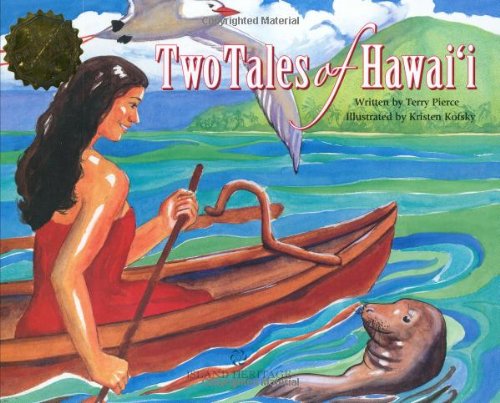 Jill: You're exactly right. Those newbie-to-stardom fantasies DO happen. But they're as rare as lottery wins—which is why they're such big news. For the vast majority of us, success is a series of baby steps. That said, hey, you beat your 5-year goal! So let's see…to this point, you've got joke books, coloring books, and a picture book contract. Look how versatile you already were! Now that you'd reached your goal of getting a picture book published, did you plan to stick with those and only those?
Terry: My goal was always to write picture books, but I also looked for other opportunities for publication. For example, at an SCBWI conference, I met an editor who asked if I'd be interested in doing a work-for-hire project compiling a nursery rhyme picture book series. My response, "Why yes! I'd love to!" That project turned into the award-winning series, Mother Goose Rhymes (Picture Window Books).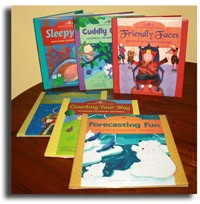 Around the same time, I discovered another writing desire—easy readers. This totally stemmed from my Montessori teaching experience. I took Anastasia Suen's course on writing easy readers and subbed a manuscript to a Random House editor I'd heard at a conference (I can't tell you how important it is to attend conferences and workshops!). She declined but asked me to send her more work. I did, and a month later she made on offer on my Step 1 reader, Tae Kwon Do!
But back to picture books—my first love—I was still subbing to small presses and near this time, I received an offer on my cumulative rhyming story, Blackberry Banquet (Arbordale Publishing). This would be my second original picture book, which was extremely rewarding. I was feeling pretty good about my writing (I even started a middle grade novel), but what I didn't know in 2008 was that I was headed for a virtual 9-year drought.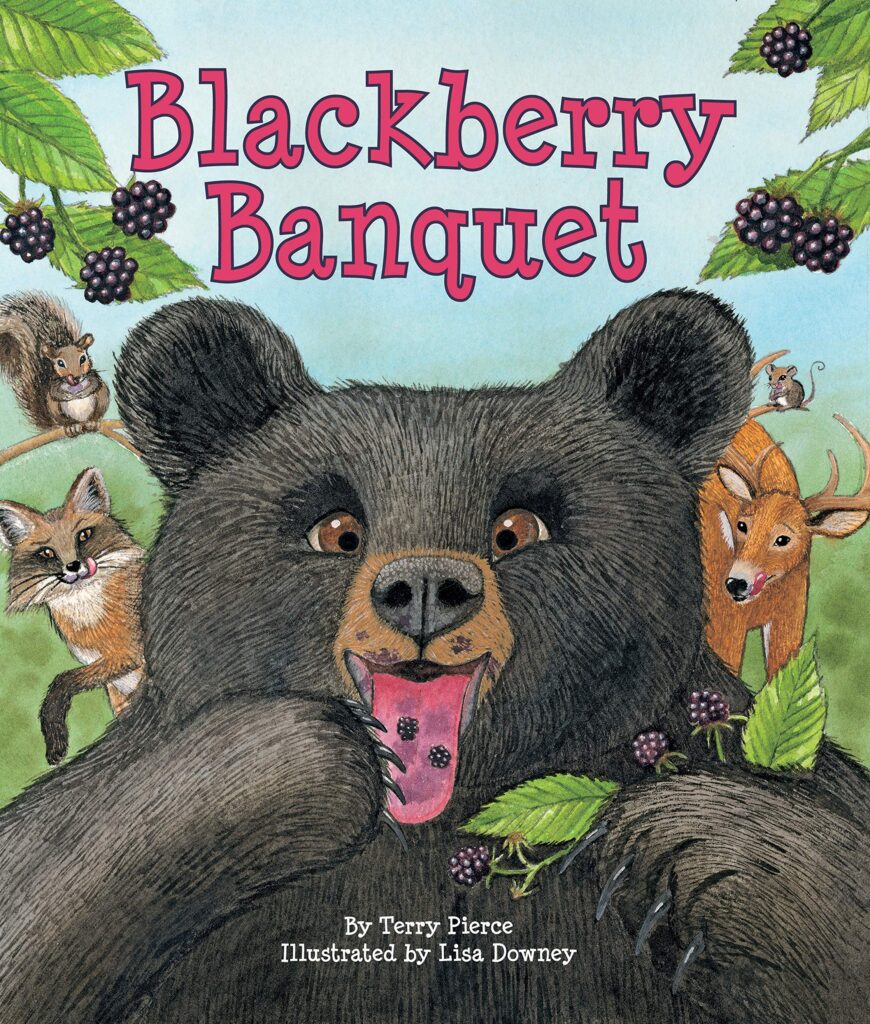 Jill: Sure sounds like you were doing everything right, Terry—and enjoying a happy, career-building trajectory, with new experiences at every turn! I know the economic downturn of 2008 was tough on publishers, but…nine years is heartbreaking. What happened?
Terry: Exactly! The 2008 crash was brutal on the business, and I quickly saw that my "usual" submission methods weren't bringing the desired results. So, in 2009 I decided to apply to Vermont College of Fine Arts to get my MFA in Children's Writing. I'd thought about it for years, but it just felt right in 2009. Why not take off two years of subbing and dive into the craft? After an incredible (and incredibly hard) experience, I graduated in July 2011. At that point, I had two new goals: 1) get an online job teaching children's writing, and 2) get an agent. The UCLA Extension Writers' Program hired me in late 2011, which was incredibly affirming because they were my first choice. I'd taken some courses through the program and thought very highly of it—great classes, great instructors. I taught my first class for them in the Spring of 2012. Regarding my other goal, it took a bit longer to find an agent, but after tens of queries, I received an offer of representation in late 2013.
I should also say that during this time, I sold a story to a children's magazine (I'd submitted it years before they accepted it), and worked writing assessment passages for standardized tests. NOT my forte, but it paid well, so I was willing to do it. In case you haven't noticed, my personal philosophy about writing has been to take advantage of paid writing opportunities whenever they come along!
Jill: It's hard to say no to those, I know!
Terry: One other point I should mention is that it took a while for my agent to sell a manuscript, adding to my 9-year drought of book releases. I was thrilled to have signed with her but unfortunately, I fell for the hype that signing with an agent would mean instant sales.
Jill:  I caution people about that all the time, but I know most of us fall into that belief anyway. There are just some things we have to learn the hard way. 
Terry: Some writers do sell books right away (or approach an agent with a book deal in hand) but it took two years for our first sale, Mama Loves You So. Little Simon released it in 2017, and I was thrilled with the results! Not long after that, we sold another easy reader to Random House, Jack and Jill and T-Ball Bill. Around the same time, an editor approached me about a work-for-hire project for McGraw-Hill Educational. My response? "Why yes, of course!" Finally, after that long drought, my career was back on track. And just recently, my first novelty book came out, Love Can Come in Many Ways (Chronicle) and my second board book will be released in April 2021, Eat Up, Bear!
For me, flexibility with my goals and willingness to take on different writing projects have contributed to my writing career.
Jill: I'll say! Your career certainly showcases what I had in mind for this series about thinking OUTSIDE THE BOX, Terry. Any further advice for writers?
Terry: I'm a big advocate of learning the craft before learning the market, especially for new writers. If you learn the craft of writing and develop your writing skills first, you will save yourself disappoint and time later. I'd also recommend joining the SCBWI. They got me off to a strong start and I still benefit from being a member. Take advantage of any opportunity to glean career guidance and networking with other writers through websites such as Picture Book Builders, KidLit 411, and others. And children's writing courses now abound (full disclosure: I teach online picture book writing courses for the UCLA Extension Writers' Program)! Last, for those who want to do a deep dive into the craft, there are many options for low-residency MFA programs, such as Vermont College of Fine Arts.
I suppose the main point is what I'd mentioned earlier…every experience helps pave the path of your writing career, so be open-minded and think outside the box!
Jill: You wrapped this up beautifully, so we'll leave it right there. Thanks so much for taking the time for this, Terry. Readers, you can learn more about Terry and her books right here.
In other news, the winner of Maribeth Boelts' THE PURPLE PUFFY COAT was Mary York. I know you'll love it, Mary! Thanks for playing (and for being a loyal reader here)!