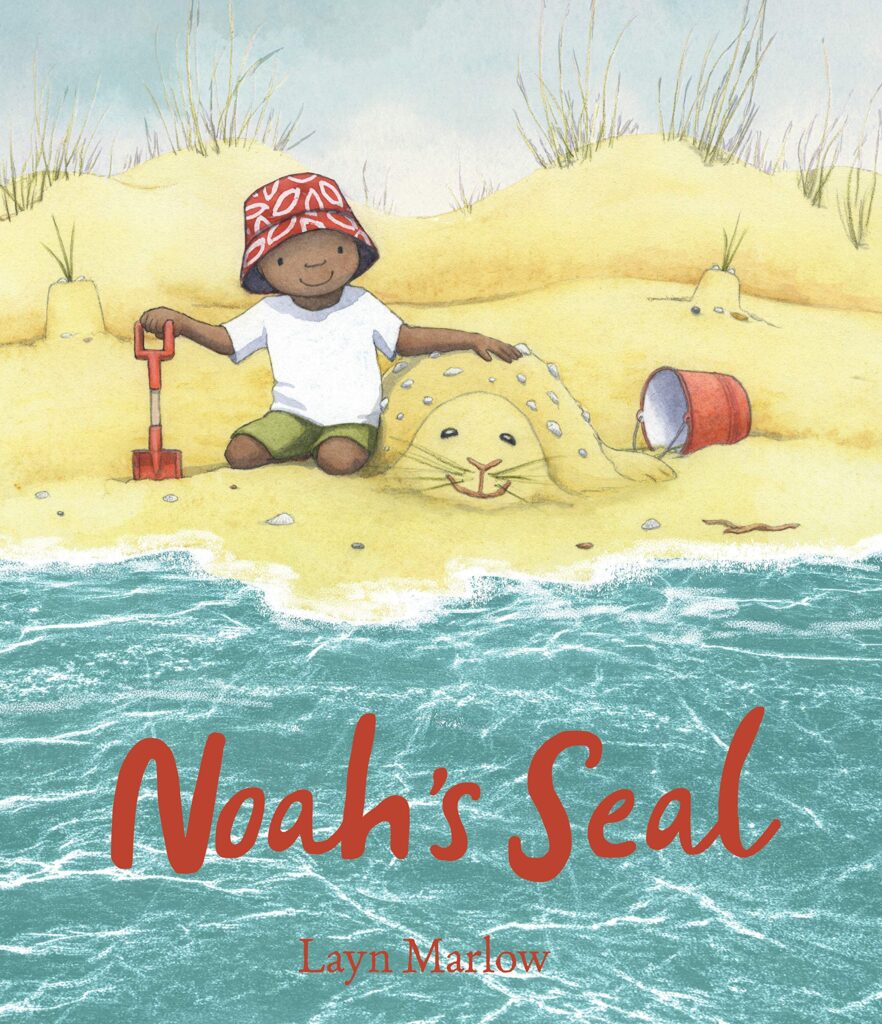 My librarian friend ran up to me a few weeks ago and excitedly said that she had a book on order that she thinks I would really like. Noah's Seal, written and captivatingly illustrated by Layn Marlow.
I trusted my librarian friend, so I ordered it.
I'm going to be honest with all of you and tell you that lately I've been struggling to find books that I feel I can recommend to you (hence the excitement of my librarian friend). I need to really love the story. And I need to feel inspired by the illustrations. And most of all, I need to believe that it is a book that young Jenny Black would have wanted to read over and over again with her mom. Maybe it's the pandemic? Or the ebb and flow of styles and trends? But finding a beautifully illustrated STORY about a well-developed character has been challenging lately— for me—in my admittedly subjective opinion.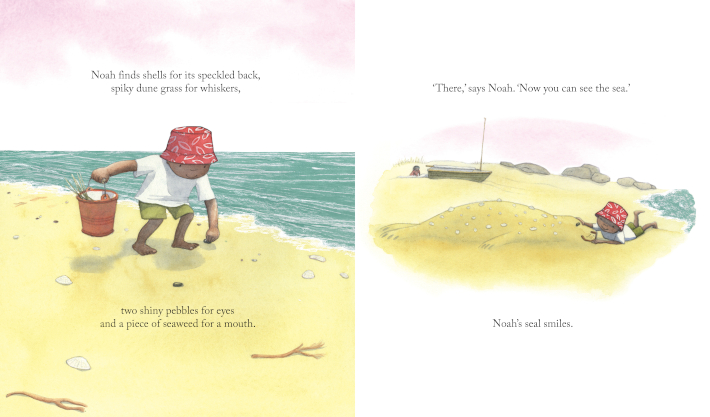 So I was extra pleased and excited to find this book. I adore Noah and his seal smiling at me on the cover. I find the combination of Marlow's beautiful watercolor renderings with just a little bit of digital collage refreshing and inviting.
Noah waits for his Nana to fix the sailboat so they can sail out to see the seals. Nana has explained to Noah that seals do not come in so close to shore and prompts him to go play in the sand, again. Noah digs and as he does the pile of sand behind him takes the form of a seal. With sea shells and dune grass Noah adds spots and eyes and a smiling mouth. He believes the seal is real and when a storm comes and the seal disappears into the ocean…
will Noah ever see his seal again?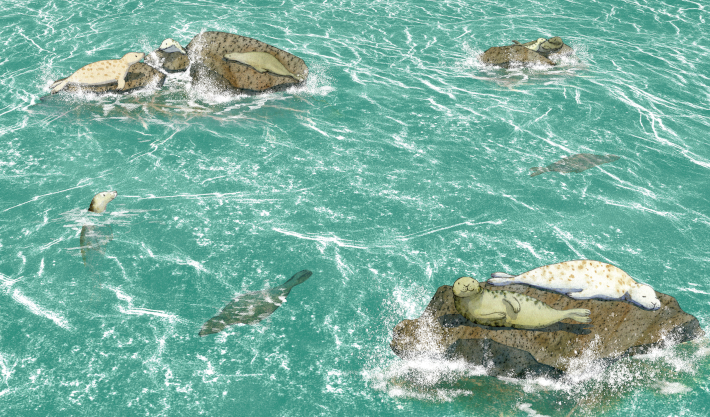 Jennifer Black Reinhardt thoroughly enjoyed this celebration of a child's imagination.
The magic of believing.
The well developed story with a satisfying ending.
The gloriously warm illustrations.
And little Jenny Black and her mom would have loved this book, too.