I've read a lot of picture book manuscripts — written by current and aspiring authors — during the past year.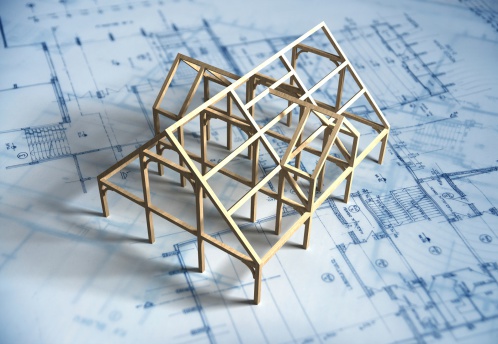 Some have been from conference critiques I've done, some from contests I've helped judge and some from mentorship programs or writing seminars I've been part of. And, recently, as I thought back on all the stories I read, I had a revelation.
Structure is way more important to writing a successful picture book than I had realized.
I'd always focused more on other things — heart, clarity, pacing, plot. And those are, undoubtedly, still important.
But, as I read mountains of manuscripts during the past 12 months, the ones that really stood out were ones where the authors knew exactly what they were trying to do with their story structure, and THEN WENT ALL IN.
As I say, you have to "Pick and Commit."
I think many writers, myself included, start writing a picture book manuscript based on a general idea or vague concept and let the story fall out of their head, onto the page, in a way that seems sort of picture-bookish without asking themselves some vital questions, like:
What's the best way to tell this particular story? (Because you can tell the same story a ton of different ways. Some writers forget that.)

What is this story really trying to do? (Is it supposed to be funny? Heartwarming? Educational? Poetic?)
Why is it important to answer these questions?
Successful picture books use an economy of words to tell a powerful story. Using a defined structure provides a framework for your story. It helps you know where to start and where to end and what goes in the middle. It also helps you know what to leave out.
There's always so much that COULD go into a picture book, and having a defined structure encourages you to take out anything that's not needed or distracts from what you're trying to do. You might have a funny joke or a beautiful line or an interesting tangent that doesn't fit your structure. And, if that's true, it shouldn't be in your book. No matter how funny or beautiful or interesting it is.
The right structure puts more power behind your story's punch. It helps you focus on hitting your story out of the park instead of swinging at every wild pitch that comes by.
There are tons of possible picture book structures. The one beginning writers hear about the most is the classic picture book structure. It goes something like this:
There's a main character with a specific problem.
The main character tries to solve the problem and fails.
They try again and fail.
They try a third time and fail.
There is a moment of deepest despair.
They try another time — usually in an unexpected way — and succeed.
There's a twist at the end that somehow ties back to the beginning.
This format works best for character-driven picture books. Examples of this structure include: ZOMBIE IN LOVE. DANDY and AMY WU AND THE PERFECT BAO. And, it's a perfectly acceptable structure.
But, there are so many other ways to structure a picture book. You can structure a picture book as a:
List. Such as, 17 THINGS I'M NOT ALLOWED TO DO ANYMORE, 100 THINGS THAT MAKE ME HAPPY and TEN RULES OF THE BIRTHDAY WISH.
How-to guide. Such as, HOW TO READ A BOOK, HOW TO PUT YOUR PARENTS TO BED and HOW TO BABYSIT A GRANDMA.
Cumulative story. Such as, OHANA MEANS FAMILY, THERE WAS AN OLD DRAGON and THE CAZUELA THAT THE FARM MAIDEN STIRRED.
Dialogue-driven story. Such, as ALMA, CLAYMATES and SNAPPSY THE ALLIGATOR.
Lyrical poem or poems. Such as, BLUE ON BLUE, LAYLA'S HAPPINESS and A PORTRAIT IN POEMS.
Variety of viewpoints. Such as BORIS AND BELLA, DEAR DRAGON and SAME, SAME BUT DIFFERENT.
And more. So many more.
So. Which structure should you choose?
You might find you need to try telling your story using several different structures before you find the right one. Because, remember, there's always more than one way to tell the same story.
I've done this.
My book with Melissa Crowton, IN OUR GARDEN, coming next year from Putnam, went through 24 drafts before I found the structure that worked best for the story. That's OK, and that's why being willing to revise is so important.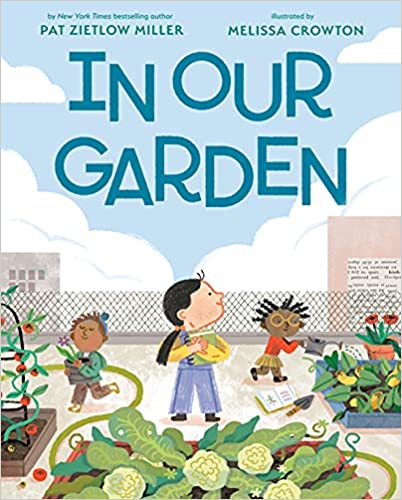 But, once you find the right structure, it's important to "Pick and Commit."
I've read lots of manuscripts that try to do two different things in one story. Like, be a classically structured picture book and a how-to guide. Or, be an absurd, over-the-top, never-could-really-happen story AND a factual list story.
I can see how this occurs. A writer completes a first draft and shares it with writing friends or a critique group. Feedback comes in. "I like the humor here. You should amp that up throughout." "What if you added informational sidebars?" "I've heard your character has to try and solve their problem three times. Yours doesn't"
None of these statements, on their own, are necessarily bad or wrong. The problem occurs when the writer doesn't have a strong sense of what they're trying to do with the story structure and attempts to respond to all the feedback. Then, you have a story that isn't any one thing.
Instead, you, as the writer, need to Pick and Commit.
If you decide you want an absurd, over-the-top story, then commit to that, go all in and take out everything that doesn't fit that vibe.
If you want a how-to story, then read lots of examples and hone your text until that's all it is.
If you're going for a factual list story, take out the random rhyming couplets that don't match the rest of your text.
Now, I'm sure, somewhere, there are successful published books that are, as Donny and Marie Osmond used to sing, "a little bit country and a little bit rock-and-roll." But, those books are few and far between and usually are done by very experienced authors who intentionally chose that hybrid structure, went all in and executed it well. It wasn't a random occurrence.
It may be clear by now that I have a lot of thoughts on this topic. So, this will be a two-part post.
The next time I'm up, I'll talk about a picture book with one of the most unusual — and effective — story structures I've seen. And, I promise you, the structure was very thoughtfully chosen by the author.
In the meantime, please let me know which picture books have a structure you admire.
Or, if you're a writer, tell us how you choose the structure for your books.