Today we welcome Selene Castrovilla, author of Seeking Freedom, illustrated by E.B. Lewis, published on January 4th, 2022 by Calkins Creek Books. Booklist's starred review praises the book's drama and illustrations, saying "This beautifully illustrated picture book enables readers to see the Civil War from a different point of view." Kirkus, PW  and The Horn Book also praise the book, using superlatives like "well-paced" and "eye-catching," while lauding the book's "rich back matter."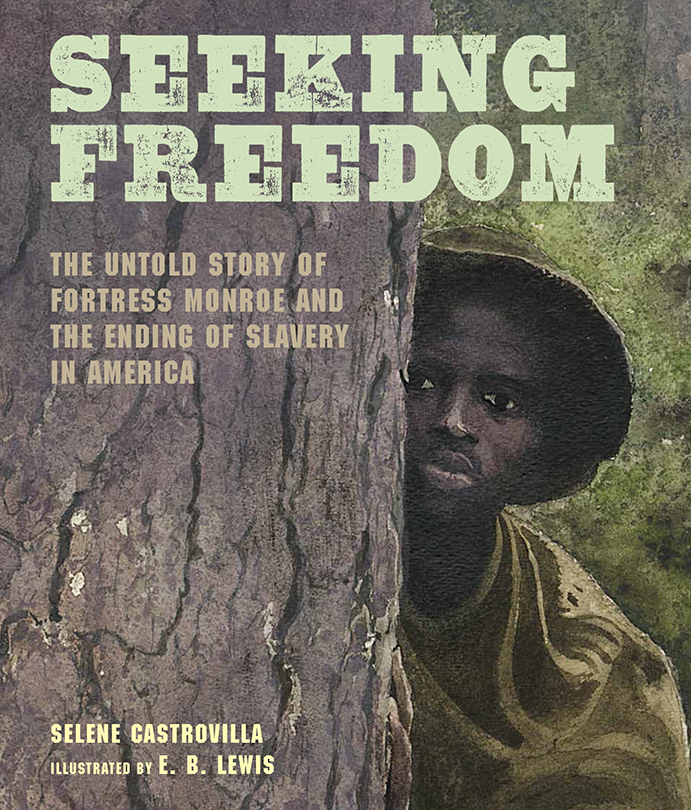 I was intrigued when I learned about Selene's book because I live in the area where these historic events took place. Hampton and Fort Monroe are just across the James River from Smithfield, where I live. It's very possible formerly enslaved people from the Smithfield side of the river became a part of this story, too. 
Selene, welcome to Picture Book Builders! Can you tell us about your career as a writer? Have you always written nonfiction?
I write in several genres, making it as difficult as possible to brand myself, lol. But I just can't write one type of story. My first book, By the Sword, is narrative nonfiction about American history–and my passion for the story shocked me. I'd always thought history was boring because textbooks made it seem that way. But when I learned how George Washington saved his troops at the Battle of Long Island—and especially how one soldier returned to rescue his horse—I saw the humanity in history, and I was hooked. I've continued sharing poignant historical stories, and Seeking Freedom is my fifth book with Calkins Creek. There's lots more history coming from me! 
But I also write teen novels and women's fiction. See where the branding becomes an issue? And then to really muddy the waters, I wrote a self-help book.
All of my work concerns humanity, and that's how I tie it together. People are the same inside, whether they lived in 1860 or they're around now. Technology advances, but what's in our hearts never changes. Humanity is my brand, and I'm sticking to it! I want to know why people hurt each other, and though I don't expect to find a rational answer because there is none, if I portray the crisis of humanity through my work, perhaps people—especially young people—will see that to save the world we need to be kind to each other.
How did you find this story? Or did it find you?
It was a combination, and it involves a ghost.
I was in Yorktown, Virginia with my fellow American Friends of Lafayette, celebrating Yorktown Day—the day we secured victory in the American Revolution, thanks largely to Lafayette. [Kim interjecting to say: Years ago, I attended an event in Yorktown marking the bicentennial of the surrender. No need to do the math. Yes. I'm old. Okay, back to Selene's story.] My Friends always plan a weekend of Lafayette-themed events, and they'd scheduled an excursion to Hampton, Virginia's Fort Monroe (previously called Fortress Monroe) because Lafayette stayed there in 1824. I was going to skip it and go home, but my fellow Friend Bonnie Fritz said that I couldn't leave because I would find my next story at Fort Monroe. Why did she say that? I asked. She said something told her: I needed to go to the fort. So I went.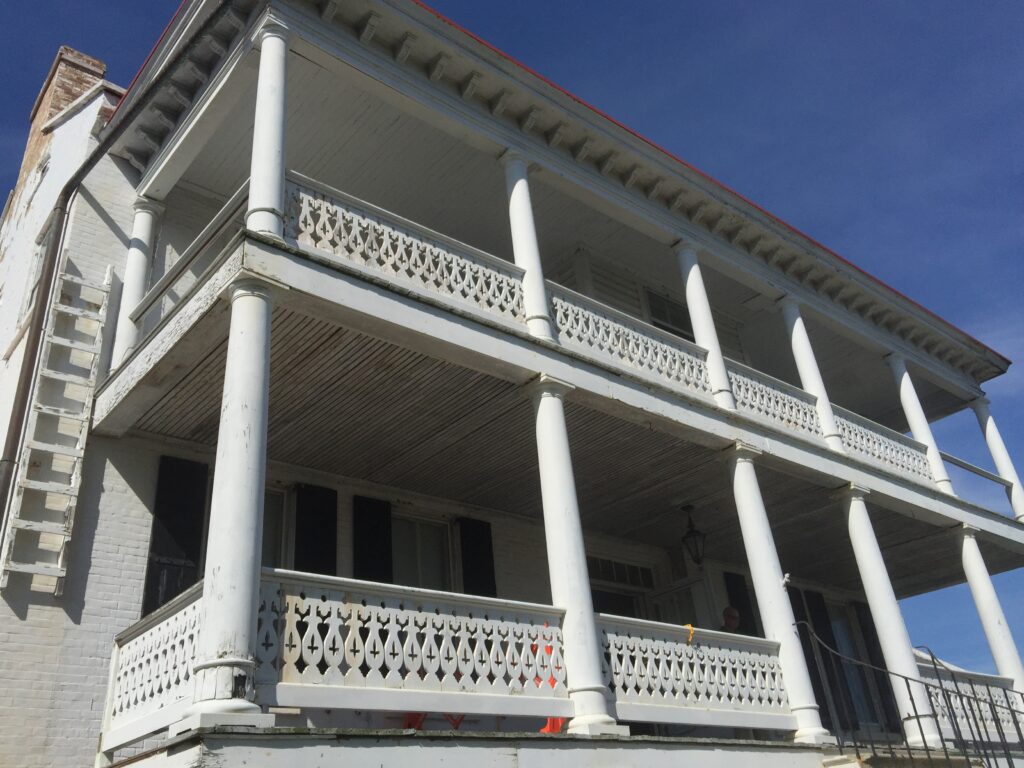 Inside the fort, we went on a tour of Quarters 1, where Lafayette stayed. Robert Kelly, not only an American Friend of Lafayette but also the Fort Monroe Casemate Museum Historian at that time, announced there was one more thing to know about Lafayette's room.
That one more thing became the crux of my story.
Robert talked about three African American men who fled enslavement when Virginia seceded, rowing a boat to Fortress Monroe—the one place in Virginia still held by the Union. It was a desperate attempt for refuge. They knew they'd be ripped from their families and taken further south to build weapon stations. The Union custom, oddly, was to return refugees to their enslavers. This puzzled General Benjamin Butler, the fort's new commander. 
Butler met with the men—Frank Baker, Shepard Mallory, and James Townsend—in that room where we stood. He didn't return them to the Confederates. A lawyer, he devised a legal ploy to hold them. He called the men contraband of war, because they were forced to build weapon stations against the Union. Contraband was confiscated.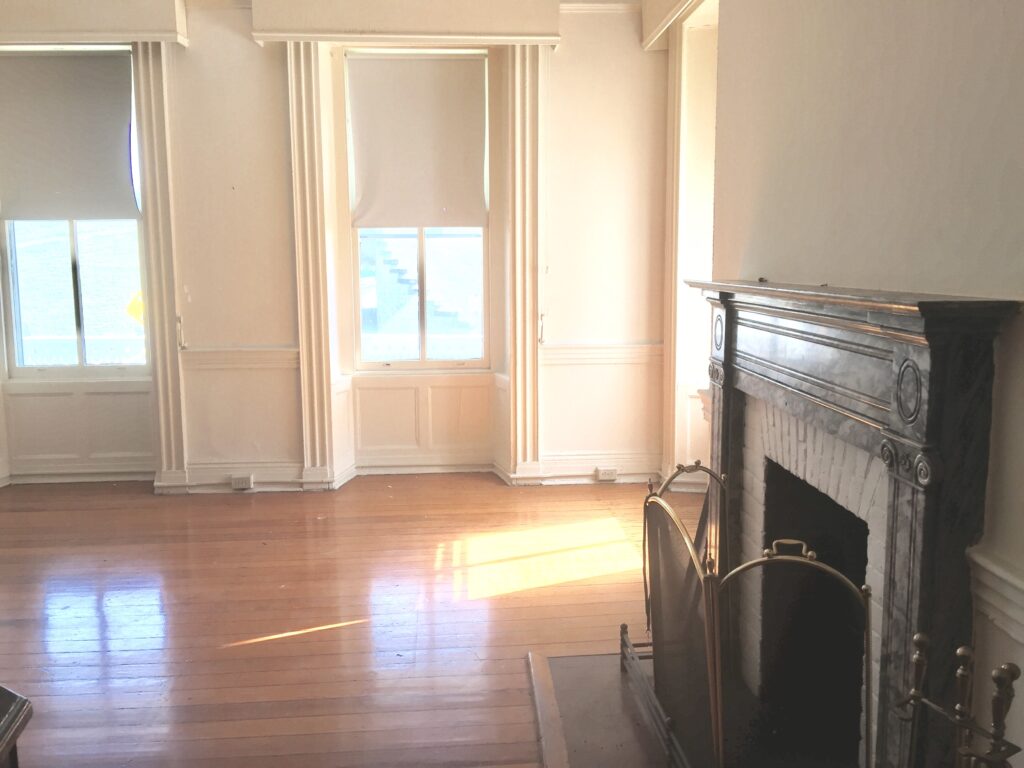 This declaration was mocked on both sides of the fight. How absurd, to call people "contraband of war!" But the contrabands, as they came to be called, took this chance for sanctuary.
They arrived at Fortress Monroe in droves. So many came that Lincoln, who hadn't wanted to address the issue of enslavement, was forced to face it.
I believe that Lafayette's ghost whispered in Bonnie's ear, telling her I had to go to Fortress Monroe. Lafayette was a devout abolitionist, saying "I would never have drawn my sword in the cause of America if I could have conceived that thereby I was founding a land of slavery!" He wanted me to share this remarkable story.
Once I had my base, I needed to find my story's hero. I couldn't follow Baker, Mallory, and Townsend because nothing more is known of them. That's where I had to do lots of digging.  The secret to research is to believe you'll find what you need, and to not give up until you find it. I found the remarkable George Scott who'd fled enslavement two years earlier, surviving in the woods. He saved Fortress Monroe from Confederate attack, and he was the first African American to be armed in the Civil War. 
That's how I found my story, and how it found me!
I found it interesting the way, at the beginning of the book, you explain your terminology. I'm glad publishers are being more careful about that kind of thing now, after using (at the very least) clumsy word choices in the past when referring to racial or socio-economic groups. Does your publisher have a policy about that in place or do you and your publisher and editors take each one on a case by case basis?
Thanks for noticing. The hard part was balancing historical accuracy with respect for people from the past and in the present. It was especially challenging because the discussion about phrasing got really heated in the media as the book was in galleys, and we weren't sure what would come after the book went to press. My editor and I discussed everything, and we decided to explain our dilemma to the readers in a note, and to keep some of the words historically accurate if they weren't demeaning.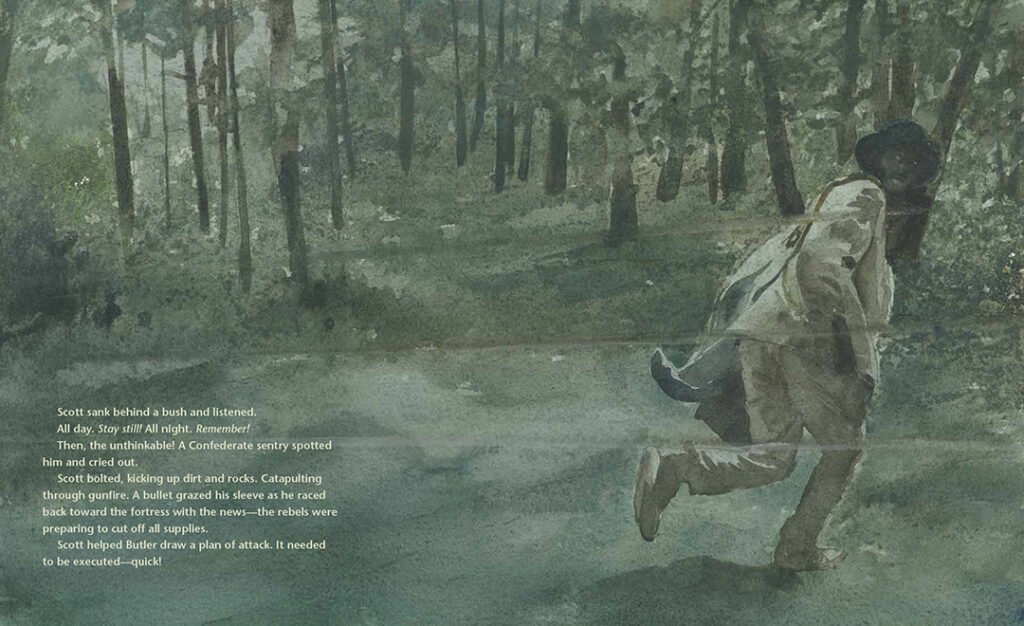 E.B. Lewis' illustrations are A-MAZING. But then, of course they are! His work is always stunning. How tickled were you when you found out he'd be doing the book? Do you have video of your happy dance?
I've been a fangirl of his for years, and I literally prayed to the universe for him to illustrate the book! I was in the car when my editor told me, so alas, no happy dance video.
Oh well, you can always recreate it for TikTok. (Wink!) Most of my experience with illustrators is for my fiction books. Occasionally I'm asked to supply some bit of feedback or science/nature fact to help an illustrator compose an image, but mostly it's between the artist and art director. Is it different working on a nonfiction book? Is it up to the writer to supply some historical imagery for the illustrator?
It's very different working on a nonfiction book. I supplied E.B. with all the images I found, and I asked experts for their opinions on the historical accuracy of both the illustrations and the text.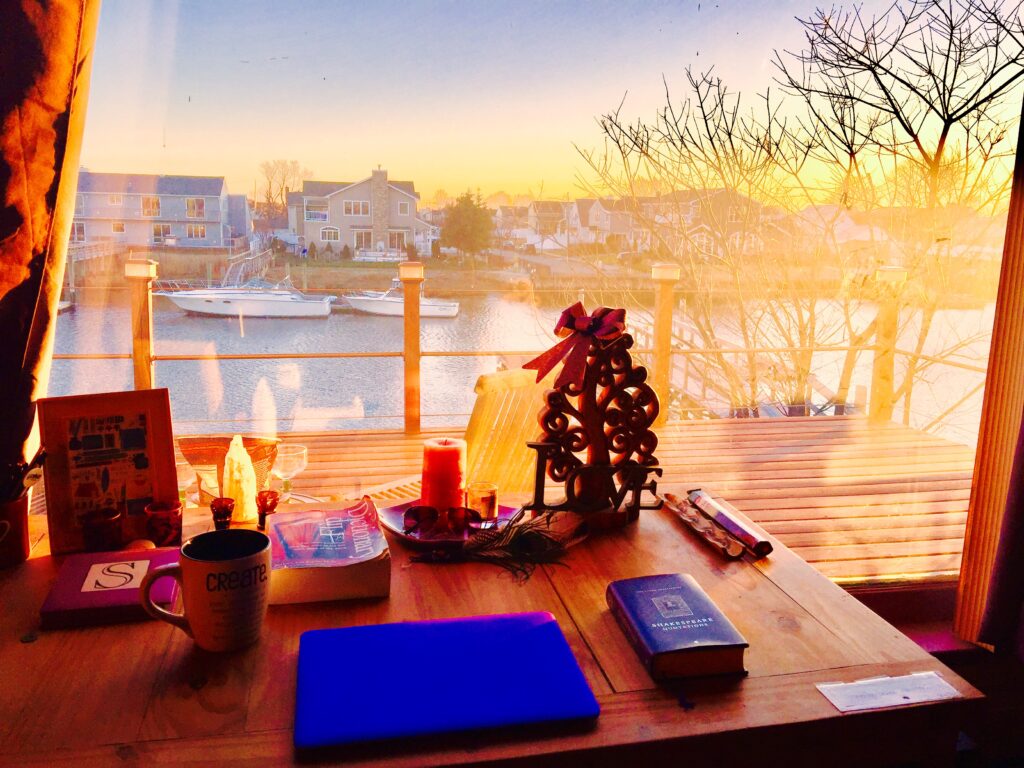 Here's something I have ALWAYS wondered about nonfiction: It's like wandering around Google: the more you type into the search bar, the more you find. It's ALL so fascinating, how do you decide what to put in? Talk about "murdering your darlings!" It must be so hard deciding not to include some fascinating fact. Do you hold wakes for those wonderful factoids that didn't it make into a book? 
Yes, you're so right! The hardest part about writing nonfiction is deciding what to leave out. Especially with a picture book, which must be taut indeed. At this point in my career, I can tell what I need to forgo pretty fast, whereas in the beginning I wrote opuses. But I still want to reveal everything, and a lot of it goes into the back matter. If it doesn't make it there, I have outlets to share more—like during school visits. One way or another, I eventually give voice to all the aspects. Sometimes in another book. (That's how my book Revolutionary Friends: General George Washington and the Marquis de Lafayette came to be. I was like, "I have to say something about this French guy who keeps showing up in my research.")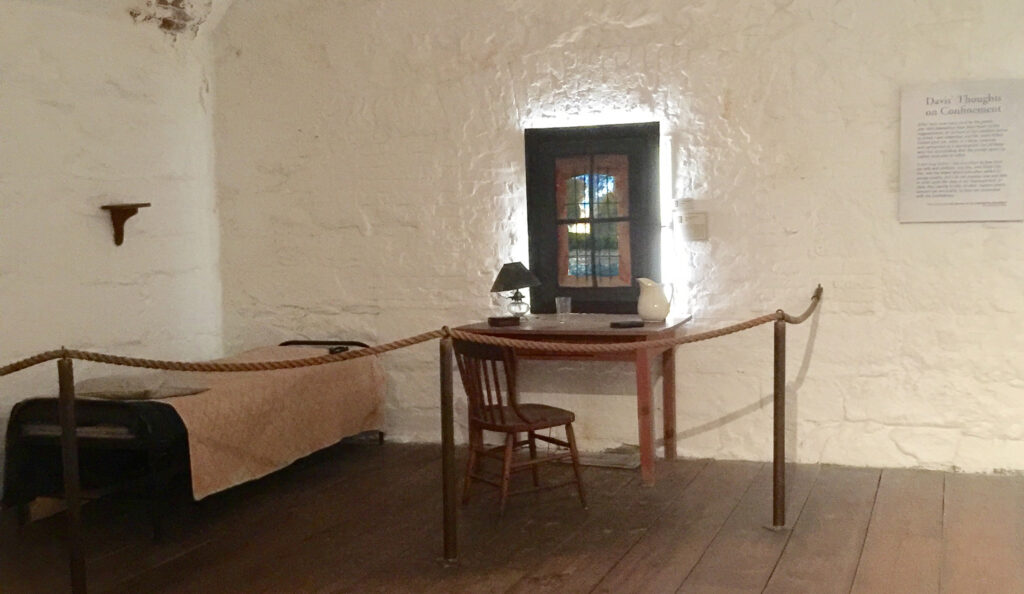 Why do kids need to learn about American history?
It's crucial to learn about what happened in our country's past because history repeats itself. Or more accurately, people repeat themselves. If kids learn about history in a relatable way, where they can empathize with the people and put themselves in their shoes, then they will be empowered to do great and noble things themselves.
Why does hate exist? Children don't hate until they're taught to hate. I also have a new book out from Scholastic about the civil rights movement in 1960. One of the most haunting photos I came across in my research was a little boy wearing a Ku Klux Klan robe. If kids learn about what people in the past went through in an evocative manner, and see them as human beings just like them, this is an antidote for hate.
Thank you so much for stopping by, Selene.
Thank you for having me, Kim—and especially, thanks for your thoughtful questions!
My pleasure, Selene! Folks, be sure to comment, because Selene and her publisher are doing a giveaway of a book for one commenter. Be sure to comment by February 15th, 2022, to be included in the random drawing.
And, last but not least, CONGRATULATIONS to our own Picture Book Builder Andrea Wang, whose stunning WATERCRESS, illustrated by Jason Chin, has just been awarded the Randolph Caldecott Medal AND a Newbery Honor! Watch for Andrea's post in a week or two to tell us all about it.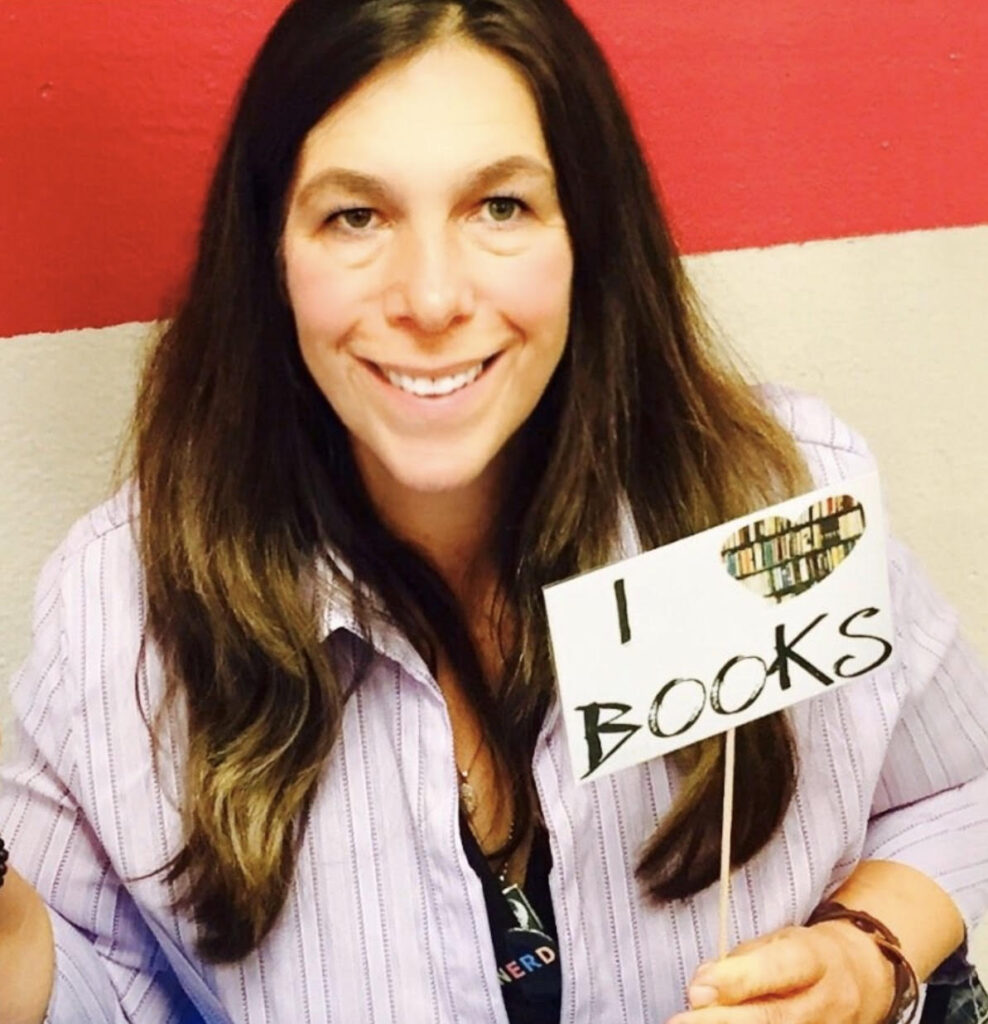 A mother of two sons, Selene Castrovilla found the courage to pursue writing professionally through her boys' love. She is now the award-winning and critically acclaimed author of fifteen books. Jacqueline Woodson, National Book Award winner, calls her "a writer worth watching."  Selene's book Revolutionary Friends: General George Washington and the Marquis de Lafayette is used in classrooms around the country. Her new book Seeking Freedom: The Untold Story of Fortress Monroe and the Ending of Slavery in America received a starred Booklist review. Selene holds an MFA in Creative Writing from The New School and a BA in English from New York University. A Long Island native, she recently drove an RV across the country with her son Casey and his dog Bean to their new home in Los Angeles. Please visit https://linktr.ee/selenecastrovilla.