Yeah, I know, this blog is about picture books. And though technically not a picture book, this early reader has a LOT of pictures. So, I'm going with it anyway. Written and illustrated by Caldecott Medalist, Matthew Cordell, this enchanting book about two mice, two best friends will be a classic.
With just a hint of the Ant and the Grasshopper, Cornbread has prepared for the winter by foraging food stuffs from the harvest. Stocking up with fruit preserves, grains, and cheese. It took a lot of planning and work to get ready for the winter months, but he likes to plan and be prepared.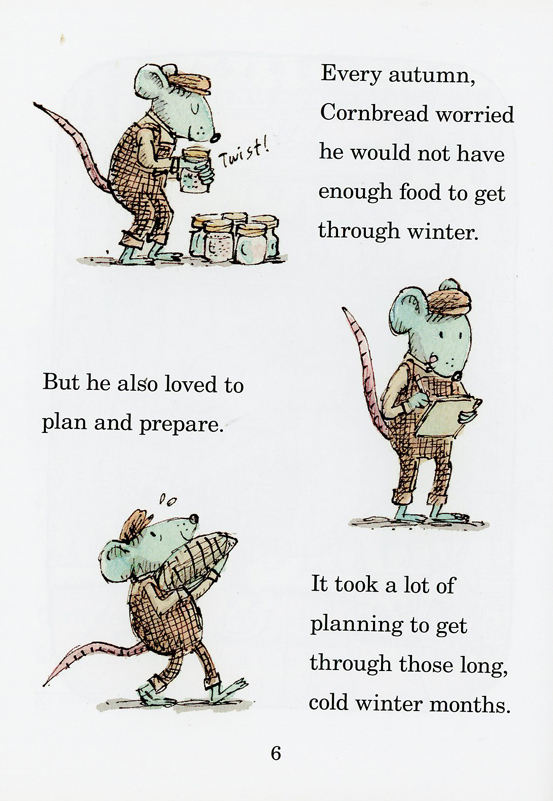 Poppy, on the other hand, is not nearly as organized—or concerned— as Cornbread and she puts off gathering and collecting for her winter stores till the end of fall, riding her bike, hiking, and playing instead.
When Poppy gleefully tells Cornbread she is ready to go forage for the winter, Cornbread is shocked she hasn't done it yet. But like any good friend, he goes with her to help try and find food for the winter.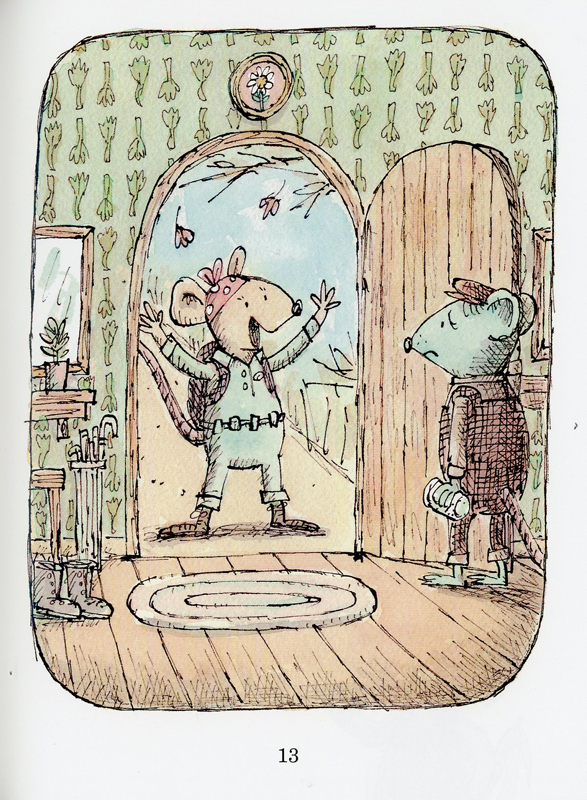 Unfortunately, food has run out everywhere as folks wisely stocked up earlier. But…there might be some on Holler Mountain. No one ever looks or gathers there. Heck, no one ever dares to even GO  there. Except one mouse, years ago, and she was never seen again. Thus begins the journey of these two mice, these two best friends.
Searching for food on Holler Mountain is filled with adventure and danger and lots of surprises. And a new friend or two. While reading it to my three year old granddaughter, she stopped me, concerned, at the first mention of an owl in the book (there are owls on Holler Mountain) to tell me a little wide-eyed that "owls eat mice!" Oh, yes, sweetheart, they do. She was enraptured through the end of the book. We had to go back after we finished and look at the owl pictures again.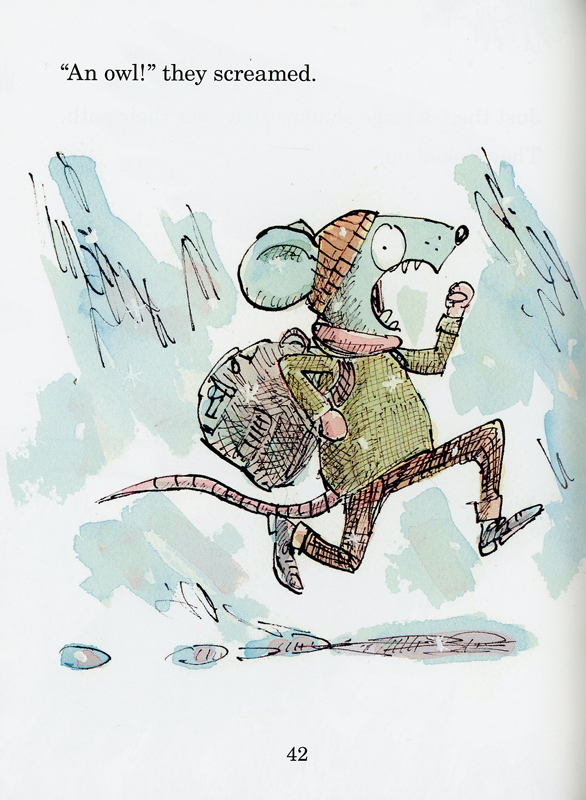 I probably don't need to sell anyone on Cordell's illustration chops. He really is one of the best. The illustrations in this book are done in pen and ink and watercolor. His freehand scratchy, hatchy ink work is enviable. The watercolor is a limited palette, unsaturated. Its spareness and looseness is a perfect match for his ink work.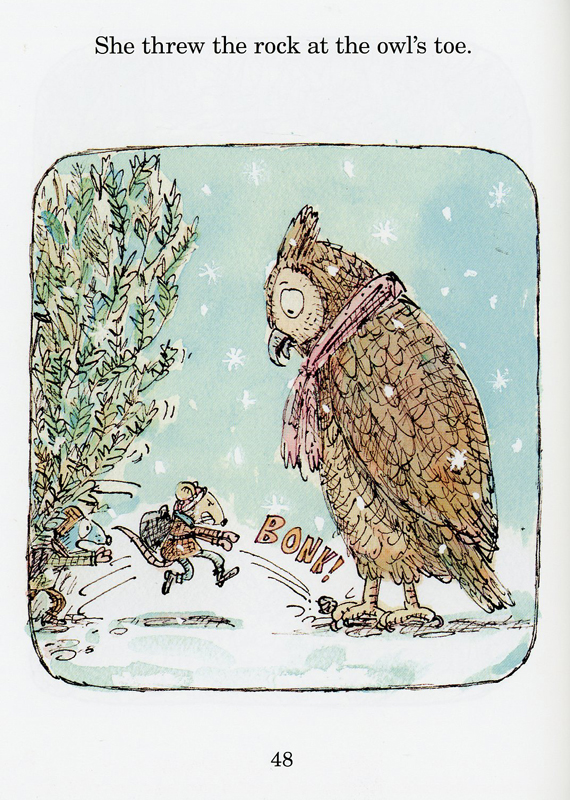 The characters are all engaging and endearing (except for Old Larry the town grump) and believable. Their world is woodsy and quaint and vast. That is, the town where they live is quaint, their world is vast.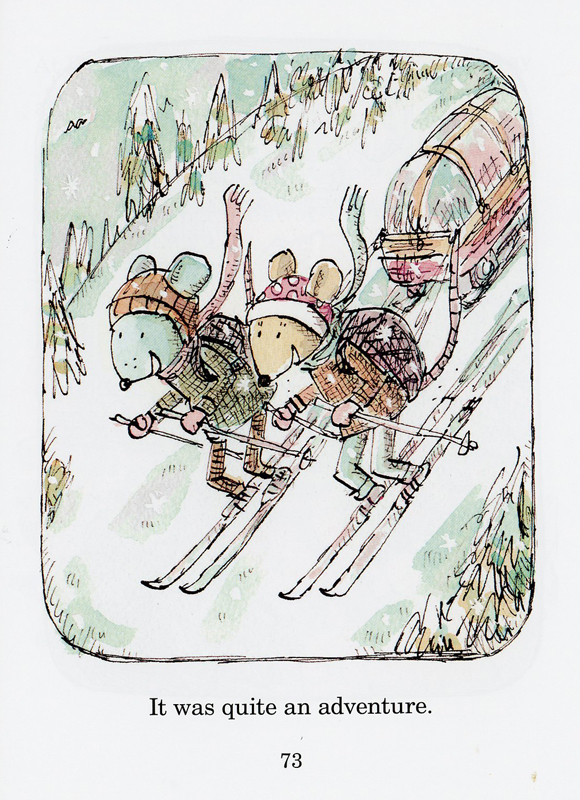 Cornbread and Poppy are so likable and charming and what best friends should be. I can't wait to read their next adventure.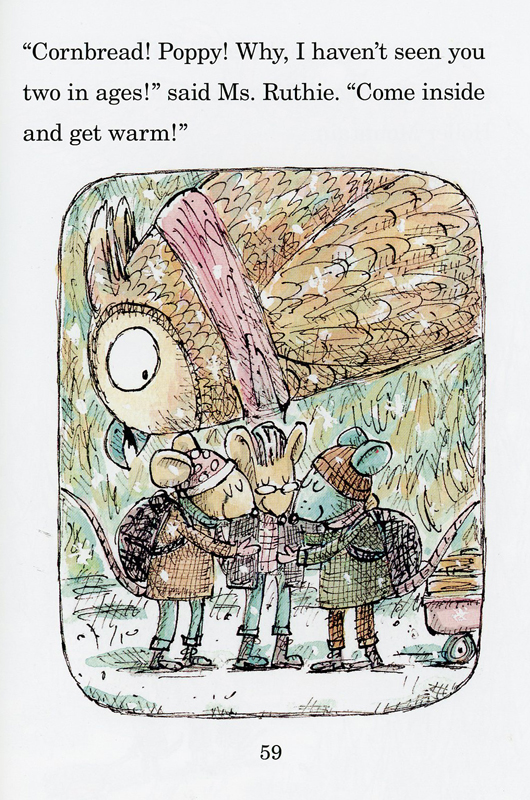 I'd put this book up on my shelf next to other great best-friend early-readers (i.e. Frog and Toad) and picture books (i.e. George and Martha.) It is that good, folks.