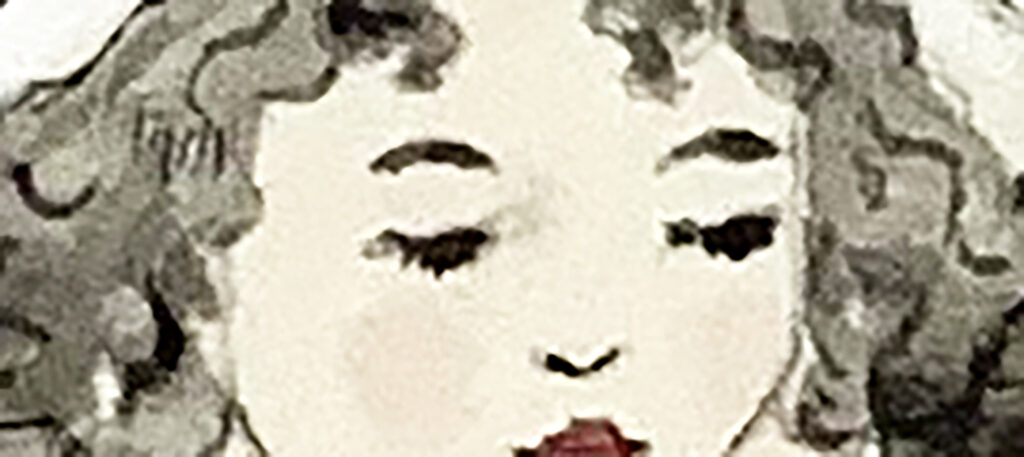 Dr. Irvin Kerlan (1912-1963 (Killed at only age 51 in a traffic accident)) was the chief of medical research for the US Food and Drug Administration and an alumni of the University of Minnesota. An avid collector of rare books, he began focussing his collection toward children's books.
Dr. Kerlan had an appreciation for Newbery winners and began to write to author's and illustrators that he believed represented the best of Children's Literature for that year. Soon, he found himself the recipient of items that went into 'making the books' and became the owner of original manuscripts and artwork that went into creating some of the most beloved children's books of all time.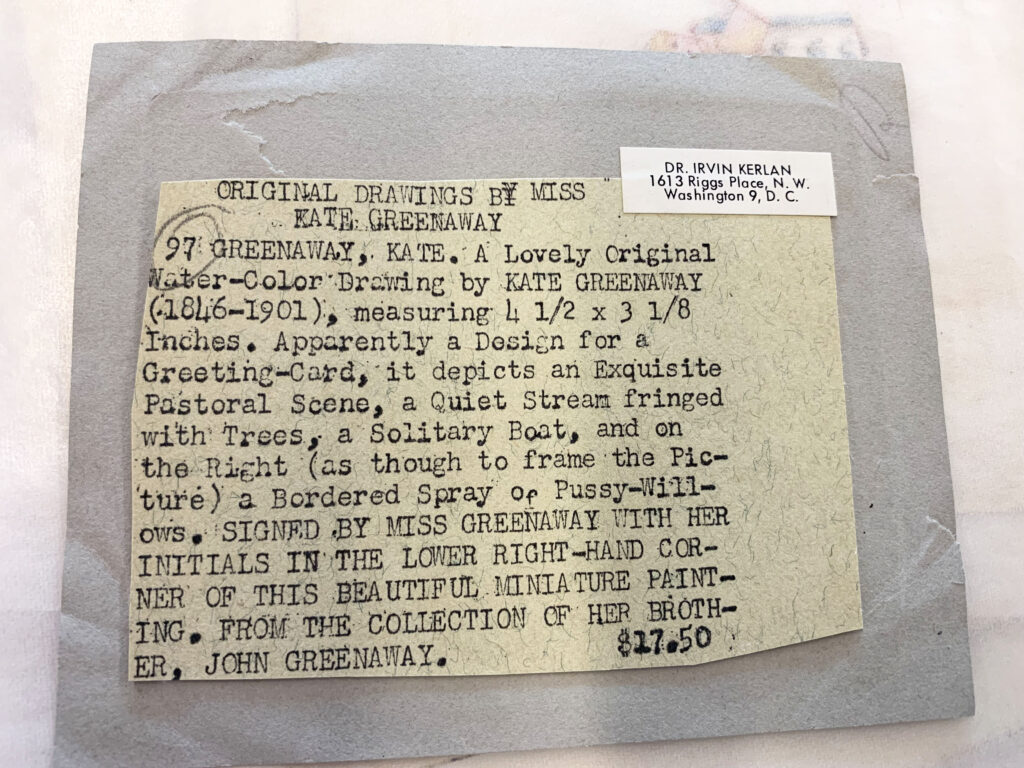 Dr. Kerlan donated his vast and valuable collection to The University of Minnesota. His collection was, and certainly still is, shipped all over the world for research, galleries, and exhibits. It is housed permanently at the University of Minnesota at the Elmer L. Anderson Library. Check out my previous post to catch a glimpse of the scope of the archives. Last month I took a visit to the collection and am sharing some visual inspiration with you during my next several posts. Here's a link to learn more about the collection and the library… https://www.lib.umn.edu/collections/special/kerlan
I enjoy pretty much all things Victorian. Especially the decorative swirls, borders, and patterns of their furnishings and decor. Kate Greenaway (March 17, 1846-November 6, 1901) was a very interesting woman and illustrator. One of the rare few to achieve success during her lifetime— back in the day. Her love to draw kept her from excelling at traditional learning and she fought through the discriminatory education system to be able to have the same studio and art education rights as men did. Her work is instantly recognizable and appeared on greeting cards, in magazines, and notable children's books. If you would like to read about her life and career this is a very informative article https://www.illustrationhistory.org/artists/kate-greenaway.
The Kerlan Collection houses a great deal of her work. I was inspired by her watercolor technique and her glorious borders. Kate Greenaway's placement of elements and design of the page echoes her education and skills as a designer and pattern maker.
I tried to photograph my un-manicured fingers into the photos to show you Kate's often very diminutive scale~ Enjoy!