I don't know when it began, my interest in how seemingly disparate things are connected. Maybe it was all the mysteries I read as a kid, trying to suss out what the clues were and how they fit together before the detective did. Maybe it was learning about the butterfly effect in school — how a tiny change could cause large consequences at a later point in time, like how the flapping of a butterfly's wings could influence a tornado occurring weeks later. By the time I went to grad school to study ecology, I was already fascinated with the other world wide web — the often invisible-to-the-human-eye web that connects us to our habitats and ecosystems.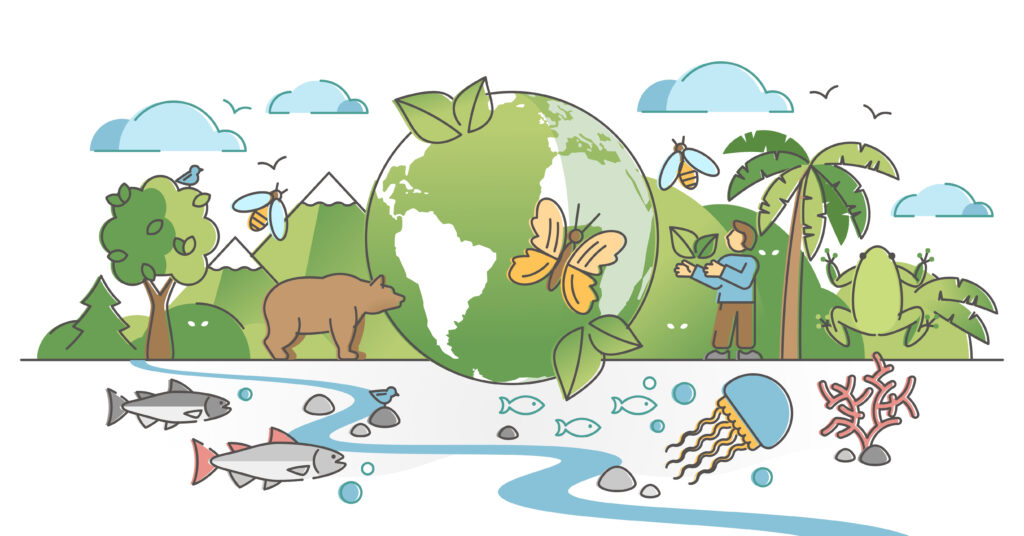 When I began writing for children, I started seeing different kinds of connections. The way readers individually connect to the text and art in a picture book. The way stories connect readers together through a shared experience. The way books could create bridges across cultures, races, ideologies.
On January 10, 2017, I jotted the following note in my Picture Book Idea Month notebook. (PiBoIdMo, now known as Storystorm, was created by author Tara Lazar.) "TEA: PB with kids of all different races coming together to drink tea at a tea party. They all have different (or sometimes similar) words for tea in their own language, but they all understand what it means." From that simple idea, I discovered that those words for tea were more alike than different. The threads connecting them all led back to the word for tea in Chinese, China being the country where tea was "invented." I wrote the first draft of LULI AND THE LANGUAGE OF TEA a couple of months later, and today is LULI's birthday!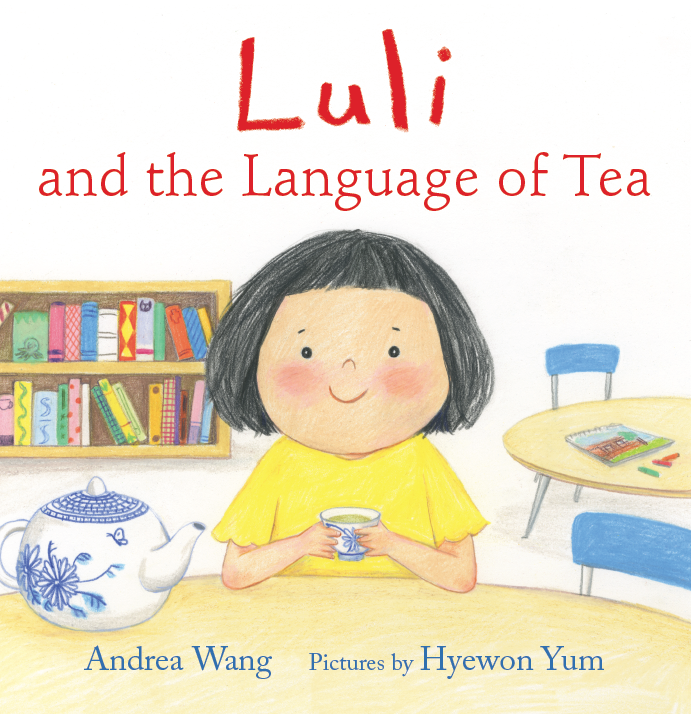 Luli is a young girl who has recently immigrated to the U.S. from China with her family. While her parents take English as a Second Language classes in the community center, Luli goes to the playroom next door where the other kids are also gathered. None of them speak the same language, so they are all playing alone.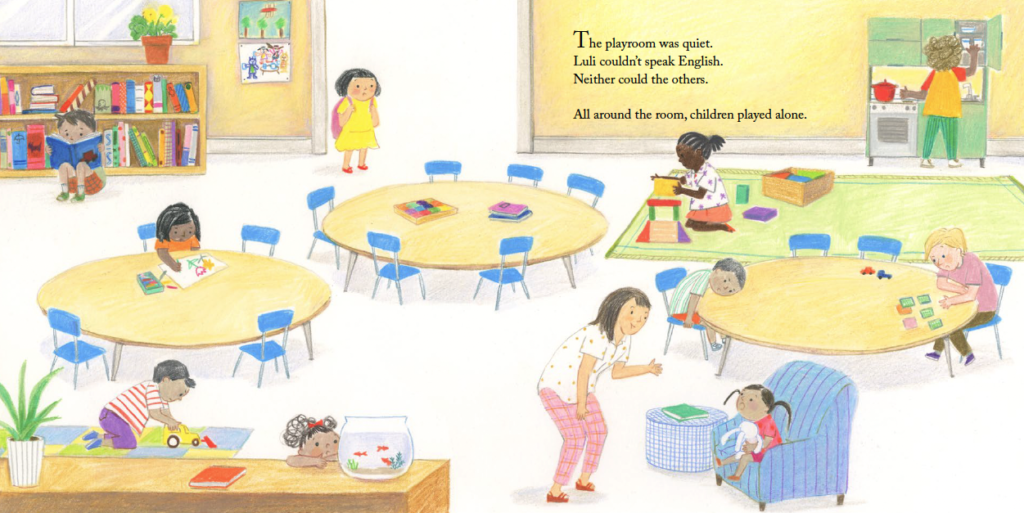 But Luli takes a chance and calls out the word for "tea" in her own language, not knowing whether the other kids will understand.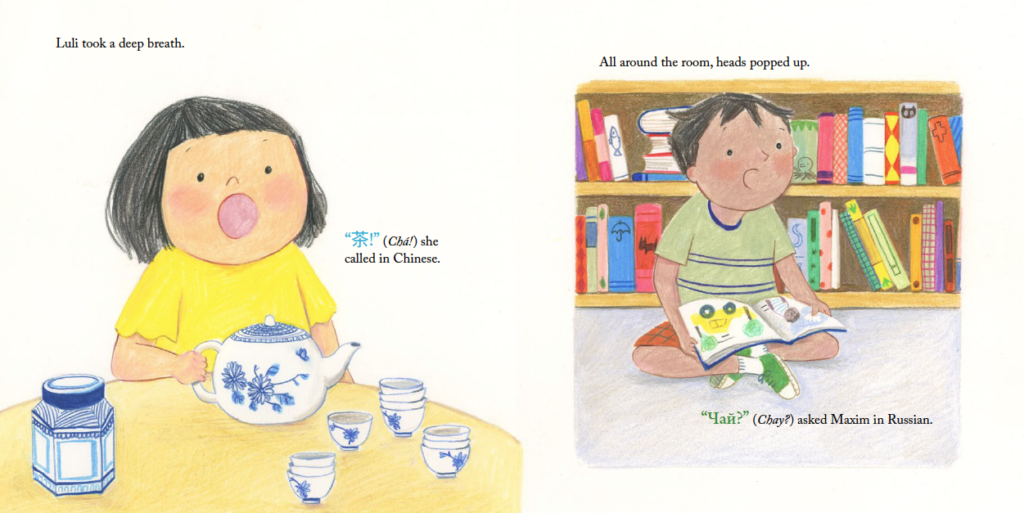 <Spoiler alert> They do understand. And through the simple act of sharing tea, Luli forges new connections and makes new friends.
Another picture book about connection is the funny and inspiring EVERYTHING IS CONNECTED by Jason Gruhl and illustrated by Ignasi Font. With witty, rhyming text, this one is a great readaloud and gives kids lots to wonder about!
In this time where division is everywhere, we need books more than ever to show us how to connect with each other. Keep writing. Keep reading. Keep sharing. Let the stories be the butterflies that create a tornado of love and acceptance.
To celebrate LULI's release, I'm giving away a signed copy! Comment below by 6/7/22 to enter. Domestic U.S. addresses only, please. And don't forget, you still have a week to enter the giveaway for author/illustrator Hyewon Yum's charming new release, LION NEEDS A SHOT. See my post from last week to enter.