Here in NYC, I am soaking up the last few weeks of summer vacation. It's hard to think about the frenetic energy of school during the laziest August days. But one thing I look forward to as September looms is imagining all of the glorious books I will enjoy with my students in the coming school year. Every teacher has their old favorites, but here are six new titles I can't wait to share.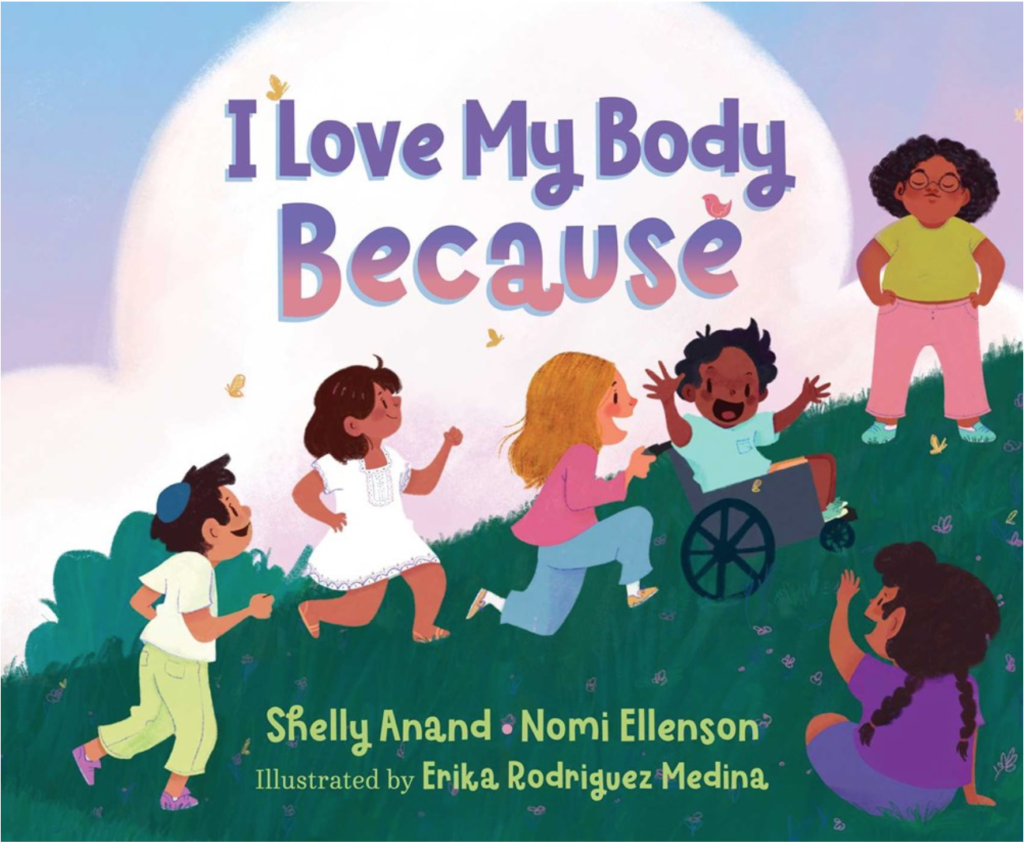 I Love My Body Because
by Shelly Anand, Nomi Ellenson, & Erika Rodriguez Medina
This gentle ode to body positivity highlights the wonderfully different ways bodies can move and look, and how to take care of them. Soft, friendly illustrations beg children to pull this book off the shelf and pore over the diversity in skin tone, hair texture, body size, mobility, head coverings, and more. An authors' note provides background on the idea for the book and the message they hope children will take away.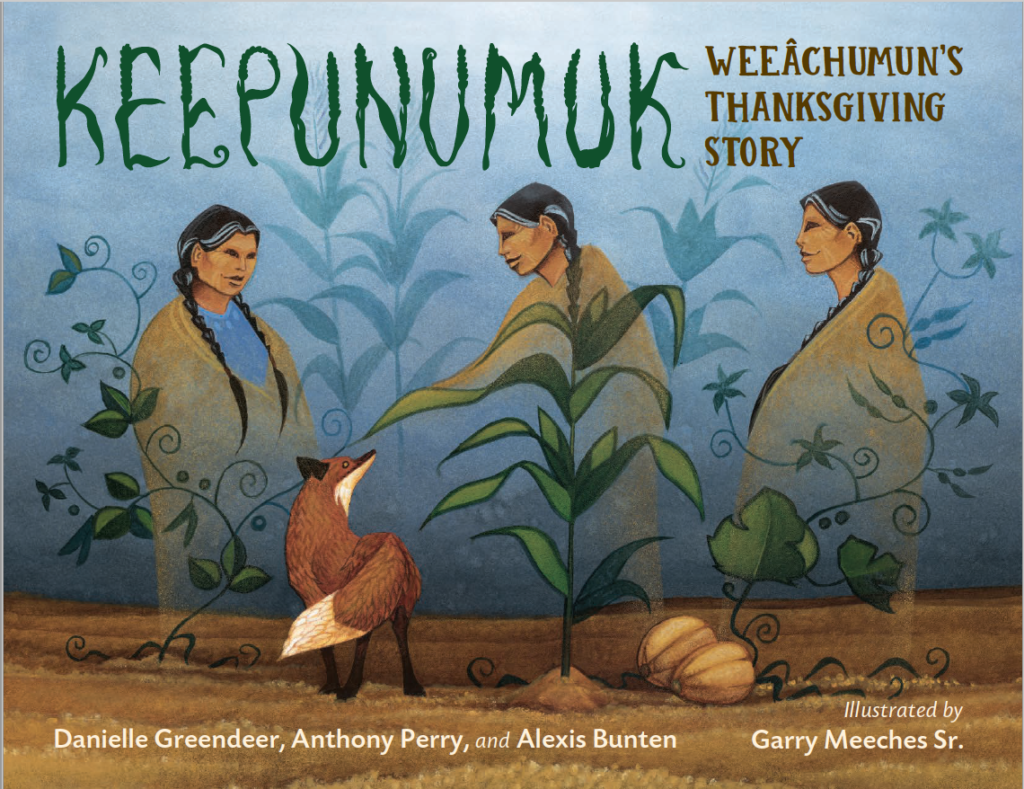 Keepunumuk: Weeâchumun's Thanksgiving Story
by Danielle Greendeer, Anthony Perry, Alexis Bunten, & Garry Meeches Sr.
There are so many harmful and inaccurate Thanksgiving books aimed at children, I was thrilled to come across this tale told from an indigenous perspective. In this story within a story, a Wampanaog woman tells her grandchildren of how Weeâchumun (Corn) and her sisters, Squash and Beans, prompted First Peoples to help newcomers survive. The text is balanced in its depictions of Pilgrims while introducing hard historical truths in an accessible way. Additional information about Wampanoag traditions, a tribal lands map, and a recipe for nasamp are included in the back matter.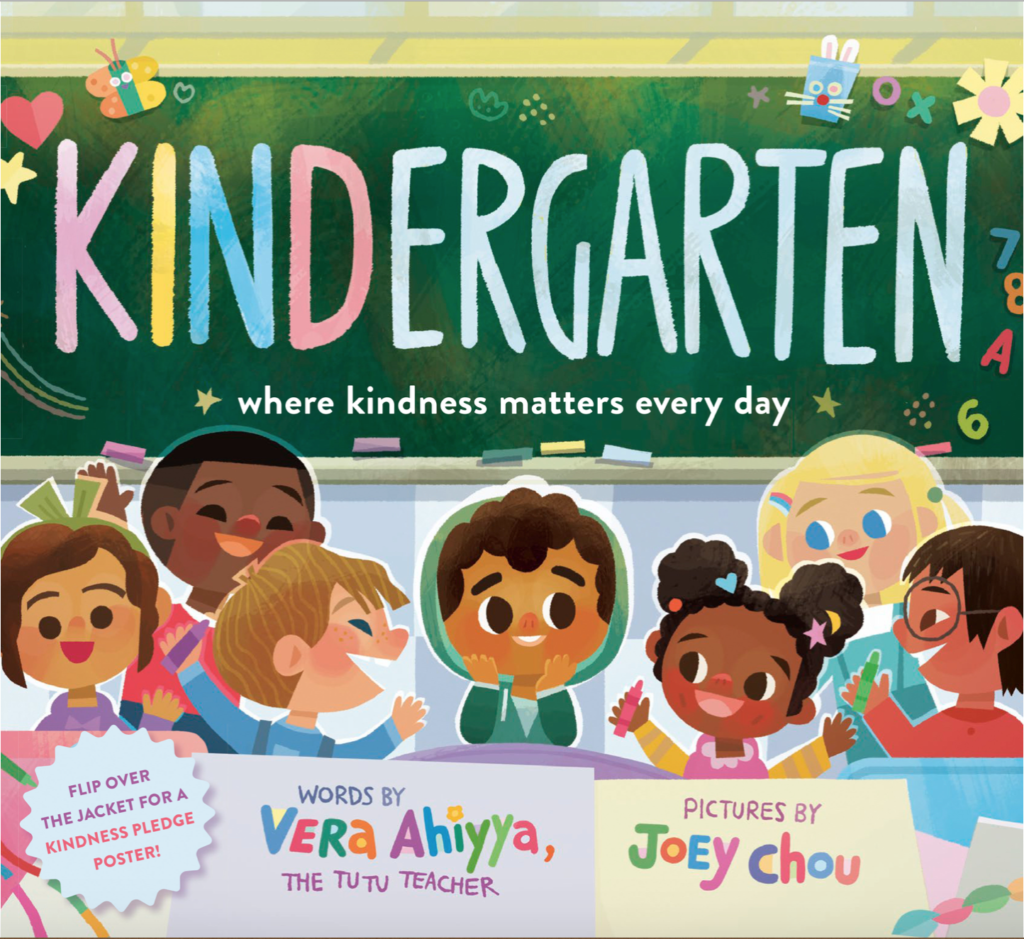 KINDergarten
by Vera Ahiyya and Joey Chou
I file this under "titles I wish I had thought of." When Ms. Perry wants to make her kindergarten a KINDergarten by creating a class kindness pledge, quiet Leo hesitates. He's uncomfortable raising his hand to participate and isn't sure if he knows much about kindness. But classmates notice Leo helping LaNesha fix her block tower, picking up a piece of trash, and holding the door for others, showing that small and quiet acts of kindness have a big impact on the class pledge—and community. The text reassuringly walks readers through typical first day of school routines and the digital illustrations of wide-eyed, smiling students depict a colorful flurry of kindergarten activity.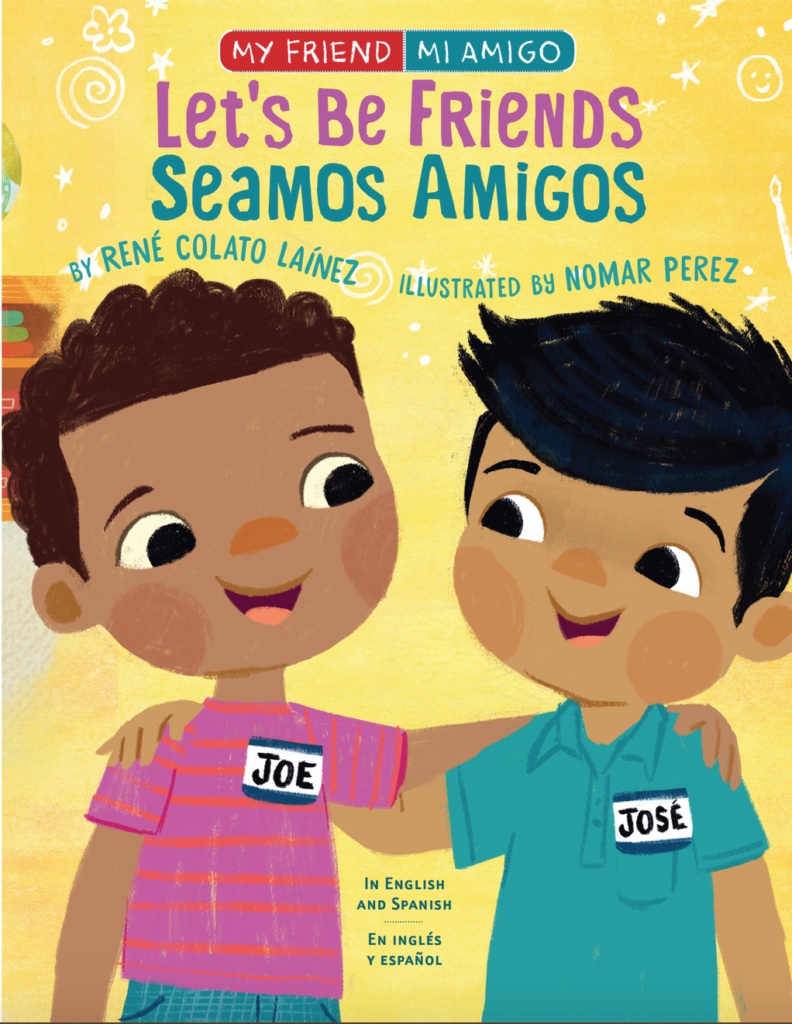 Let's Be Friends/Seamos Amigos
by René Colato Laínez and Nomar Perez
Spanish-speaking José and English-speaking Joe gravitate toward each other on the first day of school, bonding over a shared love of art-making. Speech bubbles on each page show José and Joe saying the same thing in their respective languages as the vibrant illustrations depict them interacting and playing together. This clever and supportive structure allows speakers of both languages to follow along and gain the opportunity to learn new words. We Play Soccer/Jugamos El Fútbol proves to be an equally charming sequel.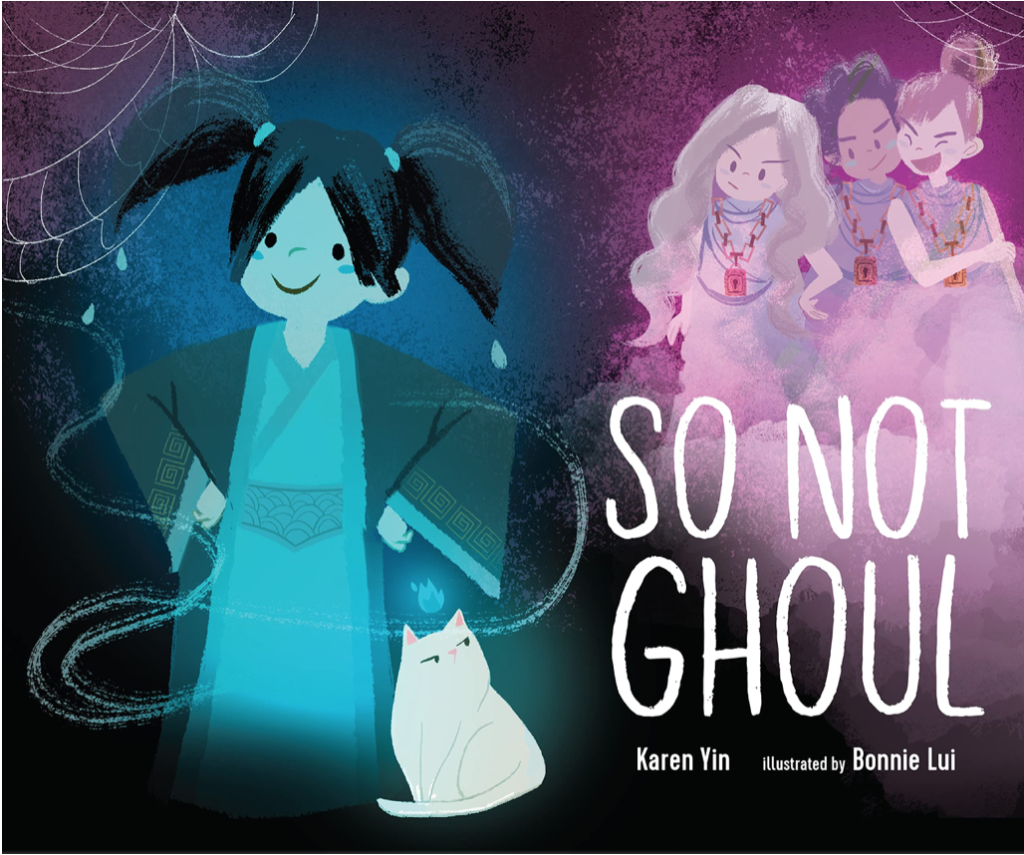 So Not Ghoul
by Karen Yin and Bonnie Lui
It's Mimi's first day haunting a new school and blending in isn't easy when her ancestors insist she wear an old-fashioned gown, hide her feelings, and be a good Chinese girl ghost. In trying to fashion a more American ghost look, her classmates mock her and appropriate her Chinese attire. When Mimi stands up to the bullies, she makes her ancestors proud. Layers of identity and belonging, family and tradition, puns and spirits, seamlessly slide this story from first day of school territory into Halloween and beyond.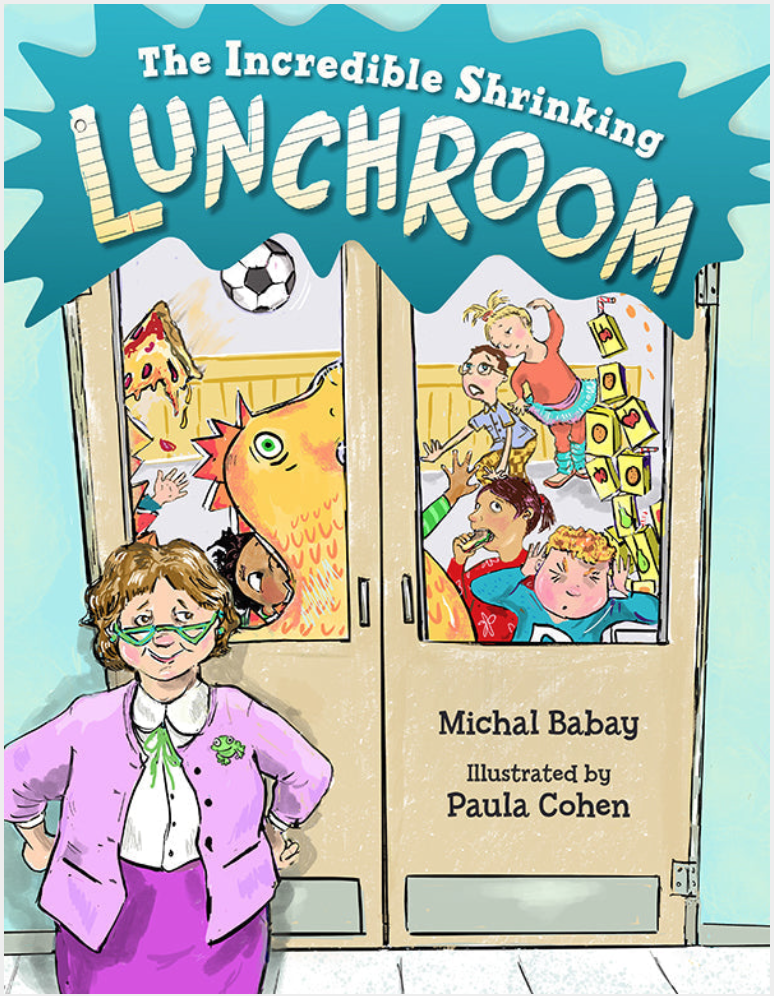 The Incredible Shrinking Lunchroom
by Michal Babay and Paula Cohen
When the students of Parley Elementary complain to their principal that the lunchroom is overcrowded and noisy, Ms. Mensch sends in…science projects! Class pets! SPORTS TEAMS! Ms. Mensch can't change the size of the lunchroom, but she can change her students' perspectives and encourage them to appreciate their bustling, boisterous lunchtimes. The pleasant repetition and outlandish humor make this spin on a Yiddish folktale an excellent read aloud, one I might just have to bring to my next cafeteria duty.