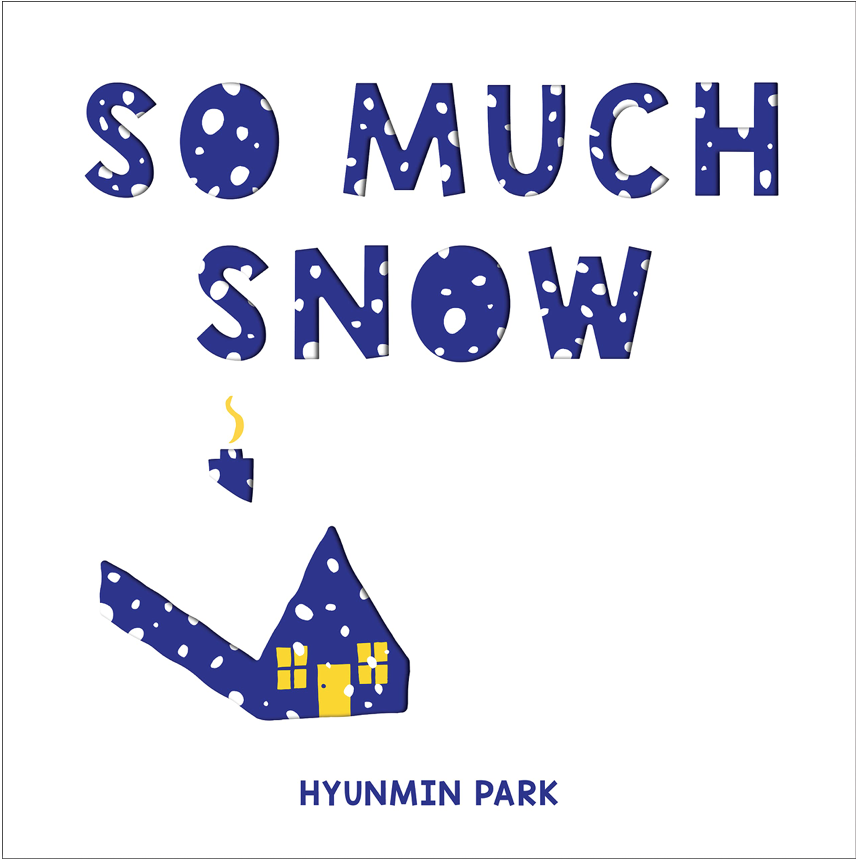 My two-year-old niece is obsessed with my fifteen-year-old copy of Lauren Stringer's book, Winter is the Warmest Season. On her last visit, she rubbed the wintry illustrations whispering snow, snow, snow until her love wore the endpapers right out of the binding.
So in preparation for her next visit, I searched the library catalog for more snowy books, scrolling past a dozen different options, all titled Snow, before coming across So Much Snow by Hyunmin Park. The only thing preferable to snow, I figured, was lots of it.
The first thing I noticed when I got my hands on a copy were the cutouts on the front cover, depicting the title and a house against a snowy backdrop. These cutouts are just right for curious, toddler fingers and could double as a set of ineffective binoculars—two wins right off the bat.
The first spread reveals the only text of the book, which is a relief to children who find words to be an inconvenient distraction from the pictures. And the illustrations are what this book is all about.
So Much Snow is designed to be held vertically to showcase the wildly abundant piles of snow. The book portrays two blue and yellow-clad figures against a vast white space shoveling, plowing, and snowball fighting their way through the story. Then a mysterious shape enters the scene. This giant, golden thing is hoisted up a ladder until a gatefold reveals that it is an absurdly large carrot for a gargantuan snowman. The sheer scale of the snowman compared to the now dot-sized people capture the wonder and possibility of So. Much. Snow. It almost made me want to set down my hot chocolate and venture out into the frigid December air. Almost.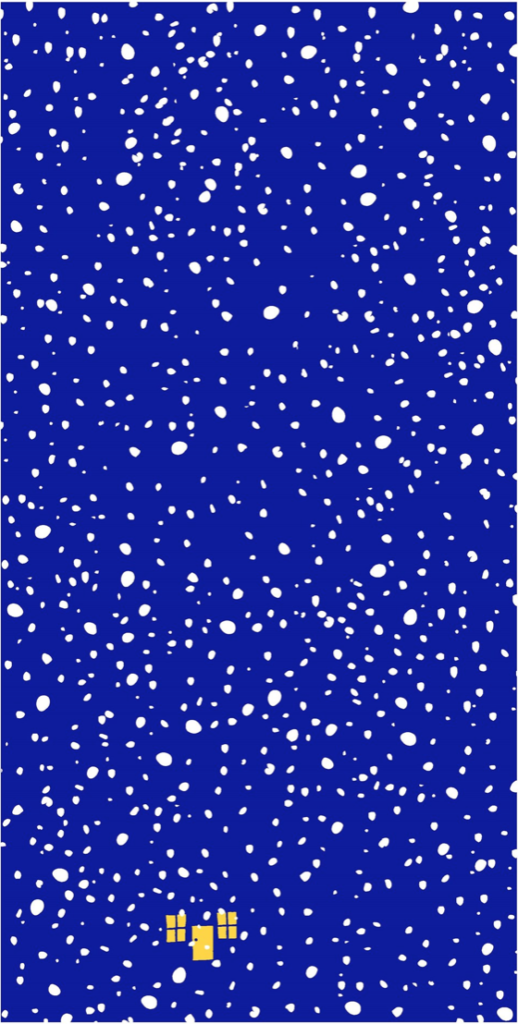 Wishing the Picture Book Builders community a healthy and happy 2023 filled with a *just right* amount of snow.