This one's a gem, people. I cannot recommended it highly enough.
You can't help but notice the art first, naturally. You get a look at this amazing cover, and you wonder: Can it be that the entire book is this impossibly appealing? Oh, it be, all right. Every page turn left me gaping anew. The warm colors and tones, the style, the lush landscape, the humor. Scroll down a bit to see three textless spreads illustrator Brandon James Scott was kind enough to share.
Since most of us here are writers, let's talk about author Daniel Bernstrom's text. It's spare. Ultra spare. Yet it grabbed me from the get-go, and the 4-yr-old grandson I read it to couldn't look away (and then asked for multiple reads). Take a minute or three to see it for yourself in this Astra/Hippo Park-approved read aloud:
https://www.youtube.com/watch?v=iRHqQb-fwVs
Writing short, as most of you are well aware, is the most difficult writing of all. Here's the huge task Daniel Bernstrom set for himself. Create a lyrical/rhythmic story that:
introduces compelling animal characters in a natural way that
shows each character's simple, driving force. The bee –> collects/protects honey. The bear –> wants to eat honey.
brings about, in a simple way, the inevitable uh-oh moment, when those opposing forces collide.
plays out the cause and effect with a wild chase as the entire swarm goes after the bear.
presents an ending that leaves little readers satisfied
Did he succeed? By cracky, he DID. Beautifully. The fact that he did all that in less than 225 words is … well, I bow to you, Mr. Bernstrom. No wonder you are a fast-rising star!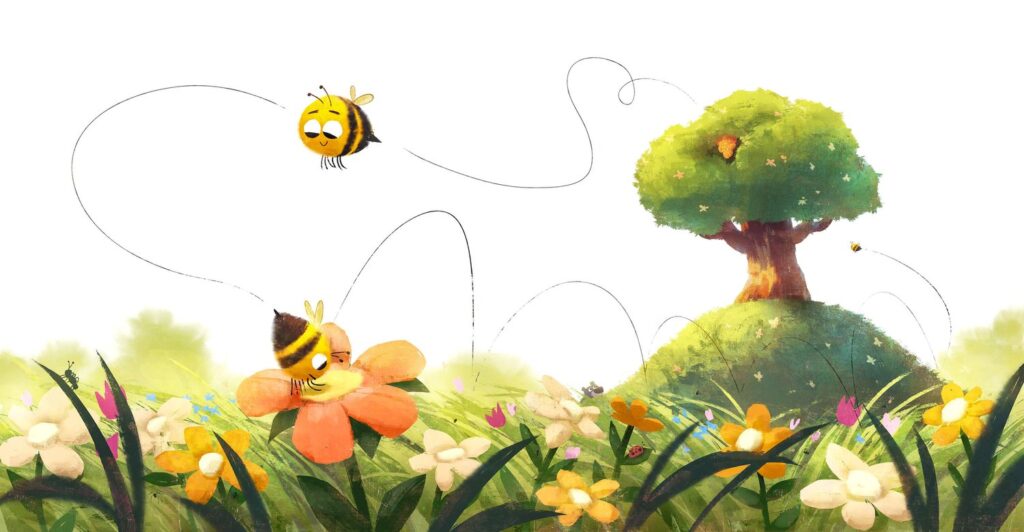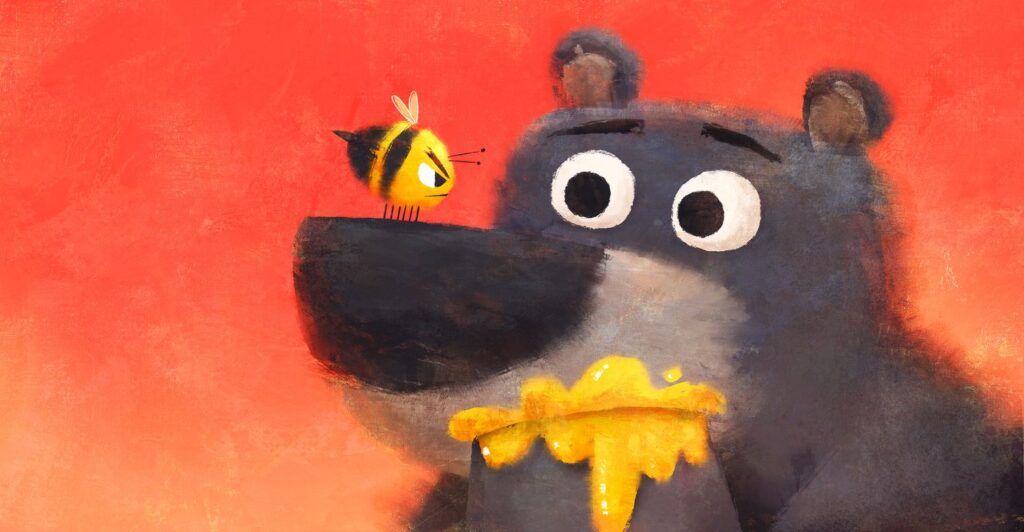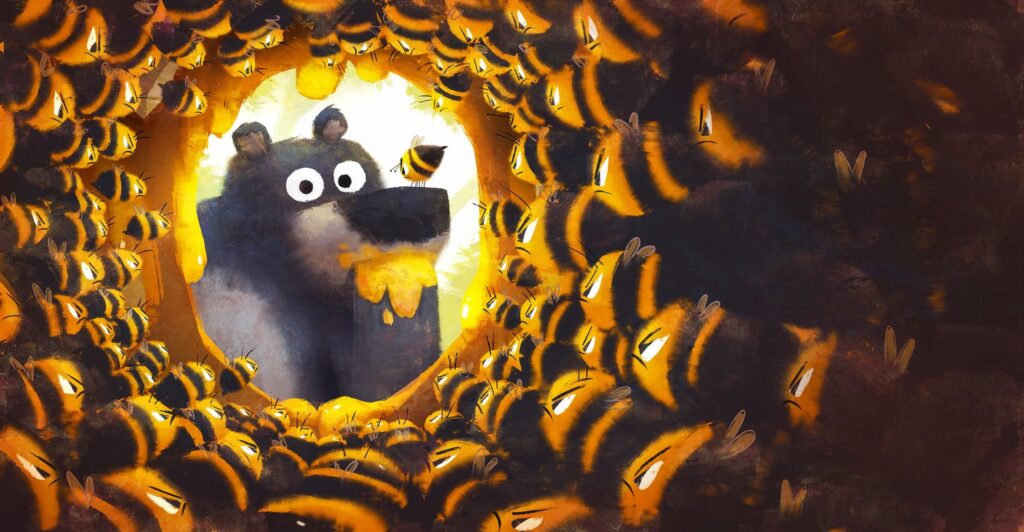 Looking for a mentor text on how to leave room for an illustrator? After getting my paws on both this book and Bernstrom's One Day in the Eucalyptus, Eucalyptus Tree, I can confidently tell you to look no further. Find a Daniel Bernstrom book and dive in. And I know you're like me, and will be looking for more work from Brandon James Scott, too, because whoa.
Meanwhile, hope you're all following along with Tara Lazar's STORYSTORM for daily inspiration and motivation throughout these January doldrums. I know I am!