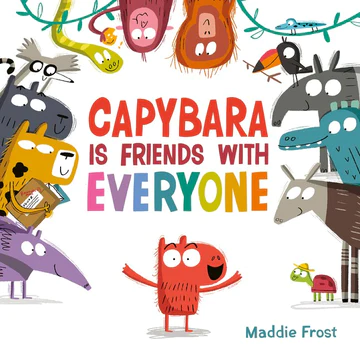 Hello, picture book people. I have a confession. Before today, I have never posted about a Maddie Frost book. This makes me very disappointed in myself because Maddie's books bring me JOY.
Let me share the opening spreads from just one of her little treasures.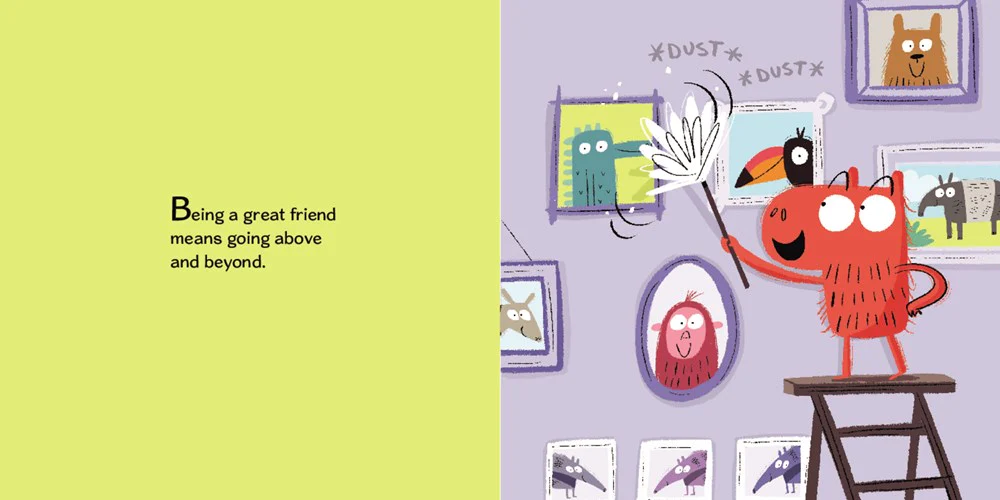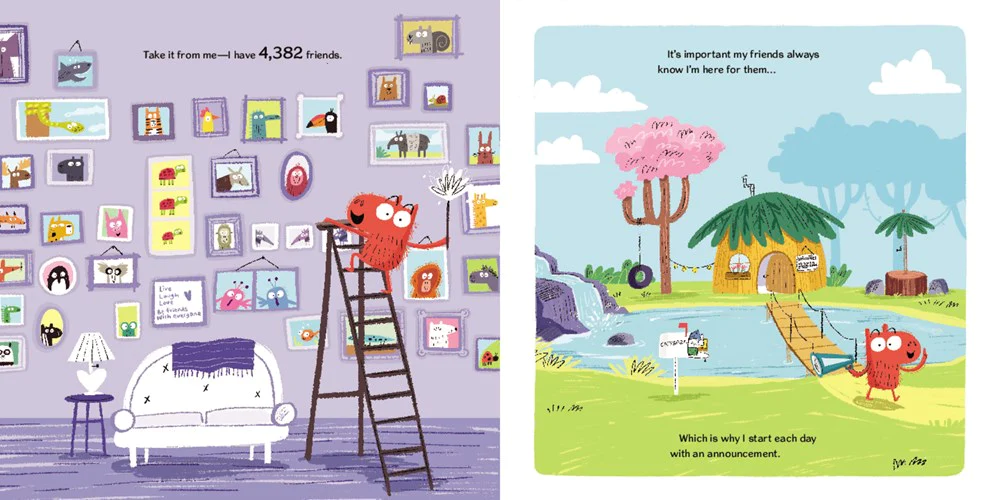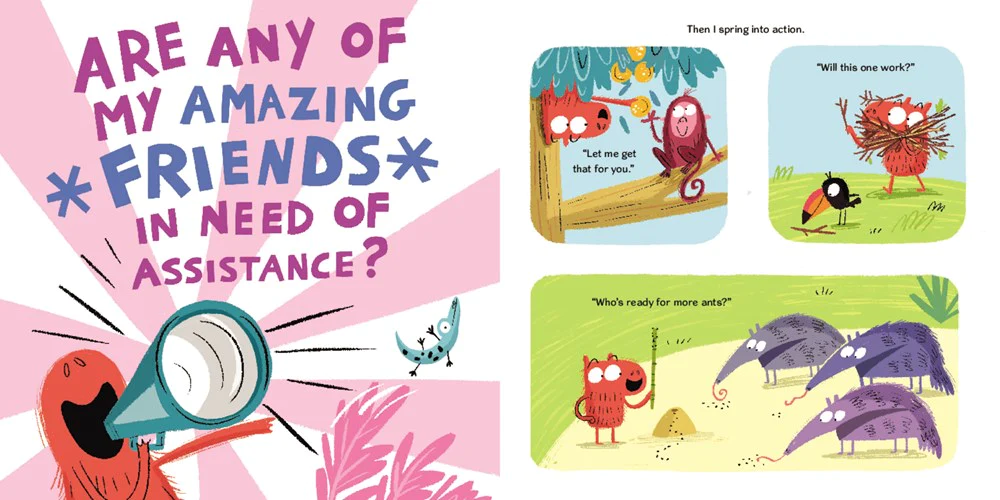 Look at that bright and festive palette.
Gaze at those adorable characters.
And who doesn't love a book about friendship?
My favorite part about any Maddie book, though, is the humor. Later, in the story, Capybara encounters a NEW friend. What? Wow! How exciting! But this new friend does not seem to be responding to Capybara's NEW FRIEND song. Oh, no! So Capybara tries three things:
How about flowers?
Or a Bundt cake?
A gift basket full of bathtime essentials?
Omigoodness. That third thing was so unexpected and wonderful I laughed out loud.
She didn't just say "gift basket." That would have been fine. She didn't just say "gift basket full of bathtime goodies." She said "gift basket full of bathtime essentials." It's the word 'essentials' that makes the line extra funny to me.
In that one line, Maddie gives us such a clear and wonderful example of how every word must count in a picture book. Authors must work hard to not settle with just ANY words. We must choose just the right words.
And spoiler! By the end of this book Capybara doesn't just have 4,382 friends. She has 4,383. 🙂
To learn more about Maddie Frost and her books, please visit her site. Oh! And Maddie has a book that debuts this very month. It's her first early reader graphic novel. She's so fancy.