I have a secret to share.
I've long admired author Emily Jenkins, illustrator Sophie Blackall and publisher Schwartz & Wade.
So, I fully expected to admire their collaboration on the recently released picture book A FINE DESSERT.
But, wow. Even though I know that a whole can be greater than the sum of its parts, this book is amazingly, wonderfully, life-alteringly good. It succeeds on every level.
Let me count the ways:
Writing
The book tells how four families make the same dessert — blackberry fool — in 1710, 1810, 1910 and 2010. Their methods of gathering ingredients, assembling the dessert and serving it change, but their enjoyment is consistent.
So is Jenkins' storytelling. She uses the same structure to tell each family's tale of whipping cream, crushing berries and chilling the dessert until it's ready to eat.
Each child licks the spoon or spatula. Each family agrees it has made a fine dessert. But there are small, important changes in her structure that reflect each family's era. For example, the text for the 1710 family reads:
Beat beat. Beat beat. Beat beat.
Her arm began to ache.
Beat beat. Beat beat.
Fifteen minutes later, she stopped.
Whipped cream.
While the text for the 2010 family says:
Zzzzzzzzzh.
Two minutes later: whipped cream.
It reminded the boy of shaving foam.
Jenkins also chose her families carefully. The family in 1810 is a slave family on a plantation. The family in 2010 makes dessert for a multicultural neighborhood gathering. Girls and their mothers make the dessert the first three-hundred years until a boy and his father take over in 2010. The meal served before the dessert varies greatly, and in a nice little touch, each family serves the dessert in different-colored bowls.
Illustration
I am not an artist, so I can't comment on techniques or methods Blackall uses, but I can say the art is gorgeous and reflects an admirable attention to detail and accuracy. Each family's dress, house, kitchen and cooking utensils are true to their time. There are close-ups of a whisk made of twigs, a whisk made by a blacksmith, some hand-operated rotary beaters and an electric mixer.
In an illustrator's note at the end of the book, Blackall talks about how she did her research — even making a twig whisk herself and using it to replicate the dessert. She says, "A few twiggy bits wound up in the cream, but it worked!"
And, perhaps my favorite detail, the artwork for the endpapers uses juice from blackberries that Blackall squashed through a sieve.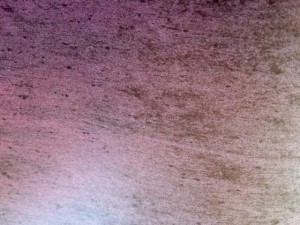 Research
I cannot say enough about the research Jenkins and Blackall did to make these families true to their time. It's impressive. And Jenkins and Blackall each have a note at the end of the book discussing what they learned and how they chose to apply that knowledge.
If you've ever wanted a behind-the-scenes peek to see how a master author and illustrator approach craft, you have to get this book for these notes alone. Anyone who thinks writing or illustrating a picture book can be done in a few hours with a little effort will think differently after reading this.
You'll also learn why the dessert is called blackberry fool. (It has nothing to do with intelligence.)
Heart
Despite my focus on the creators' research and the book's historical accuracy, this is not a dry book. It's a work of fiction with warmth, a sense of connection from family to family and a lot of love. It celebrates the joy of cooking together and eating together, both of which transcend time.
And, at the end, there's a recipe so readers can make their own blackberry fool and keep the tradition going. While I normally think all desserts must include chocolate, I'm going to give this a try.
The writing, the art, the research and the heart all add up to a book that I just want to hug.
And learn from.
And read again.
And have everyone I know read again.
Which is, after all, a very fine thing.