With the recent attacks in Paris—and chronic turmoil and violence elsewhere—I've been having bleak thoughts about humanity. How is peace possible when people have such deeply-ingrained beliefs and such intolerance for those who don't share them?
So I wanted to feature a hopeful book.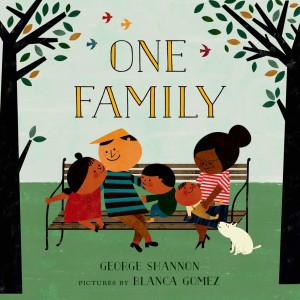 At first glance, One Family (Frances Foster Books/FSG, 2015)—written by George Shannon and illustrated by Blanca Gomez—appears to be a simple counting book. It begins with an older woman curled up with a cat and a book:
One is one.
One lamp. One clock.
One book to share.
The next spread features two children on stick ponies:
One is two.
One pair of shoes. One team of horses.
One family.
Here's three: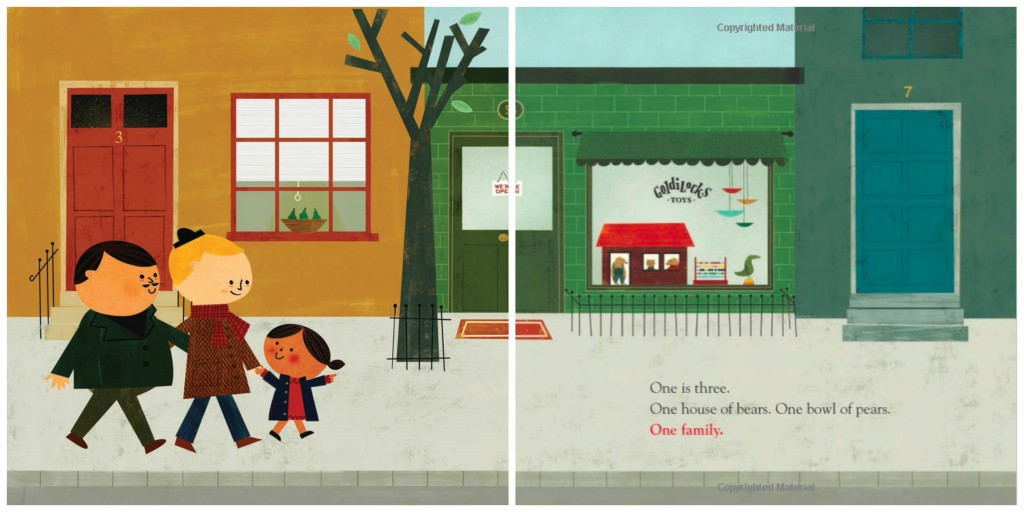 One is three.
One house of bears. One bowl of pears.
One family.
And so it continues, to five: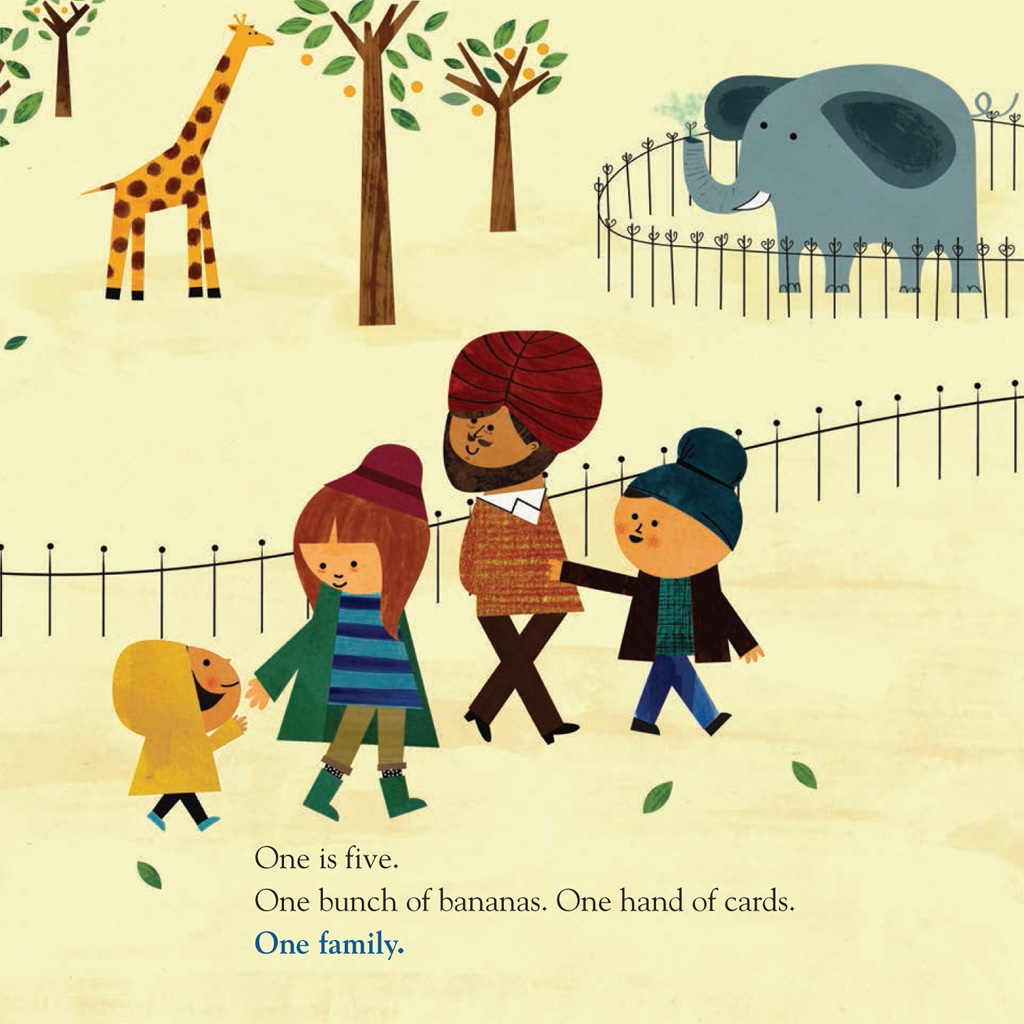 All the way up to ten: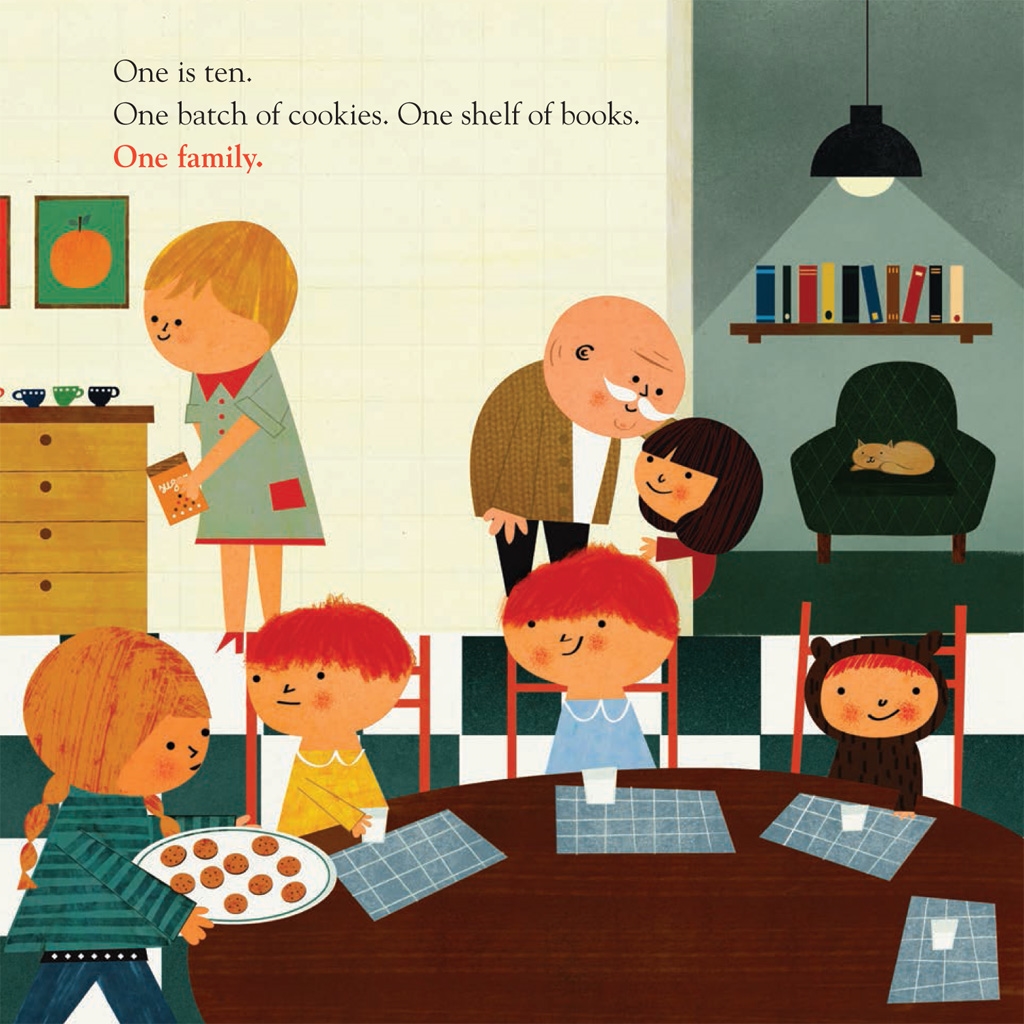 As you turn the pages, taking in the diverse characters and repeating the "One family" refrain, you begin to see the power of its message. It says (without actually saying it):
People are different. We look different, wear different clothes, partner in different ways. Our families come in all sorts of permutations. We might even believe in different gods, or many gods, or no gods. But look how beautiful we are. Look at how we all get along.
After counting to ten, the book shows a bustling and neighborly street scene—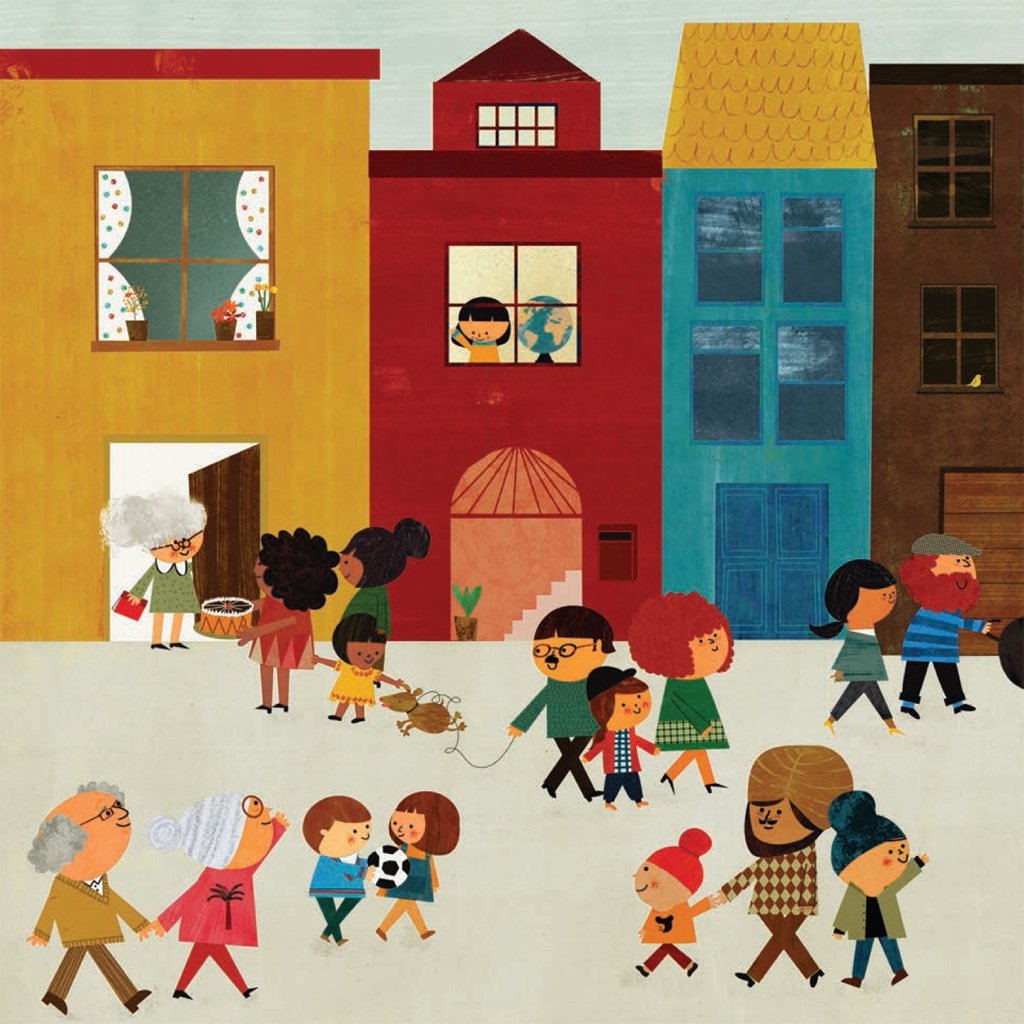 —and concludes:
One is one and everyone.
One earth. One world.
One family.
Then it resumes its disguise as a counting book with this vibrant spread, offering kids another opportunity to practice counting: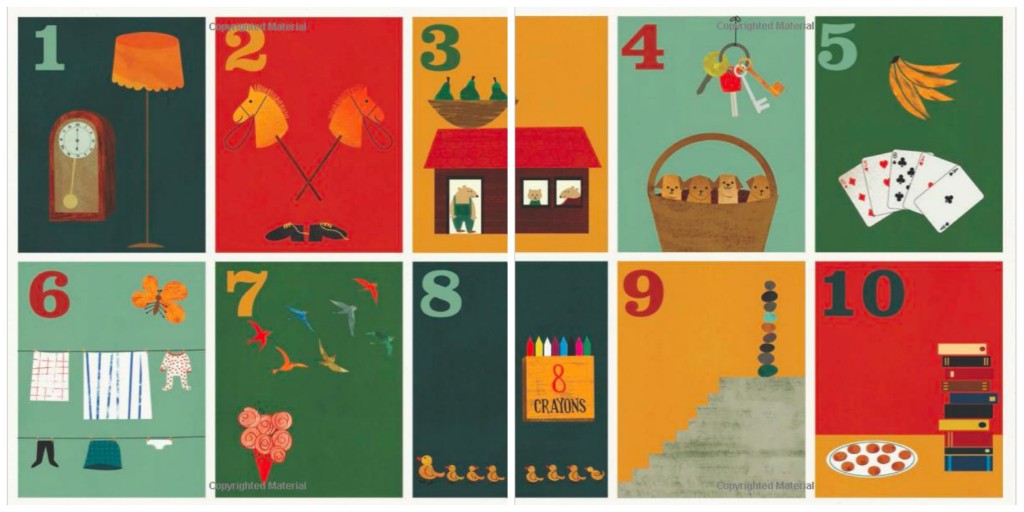 It's a beautifully conceived and designed book—all the way down to the endpapers. At the front of the book, we see this charming portrait wall.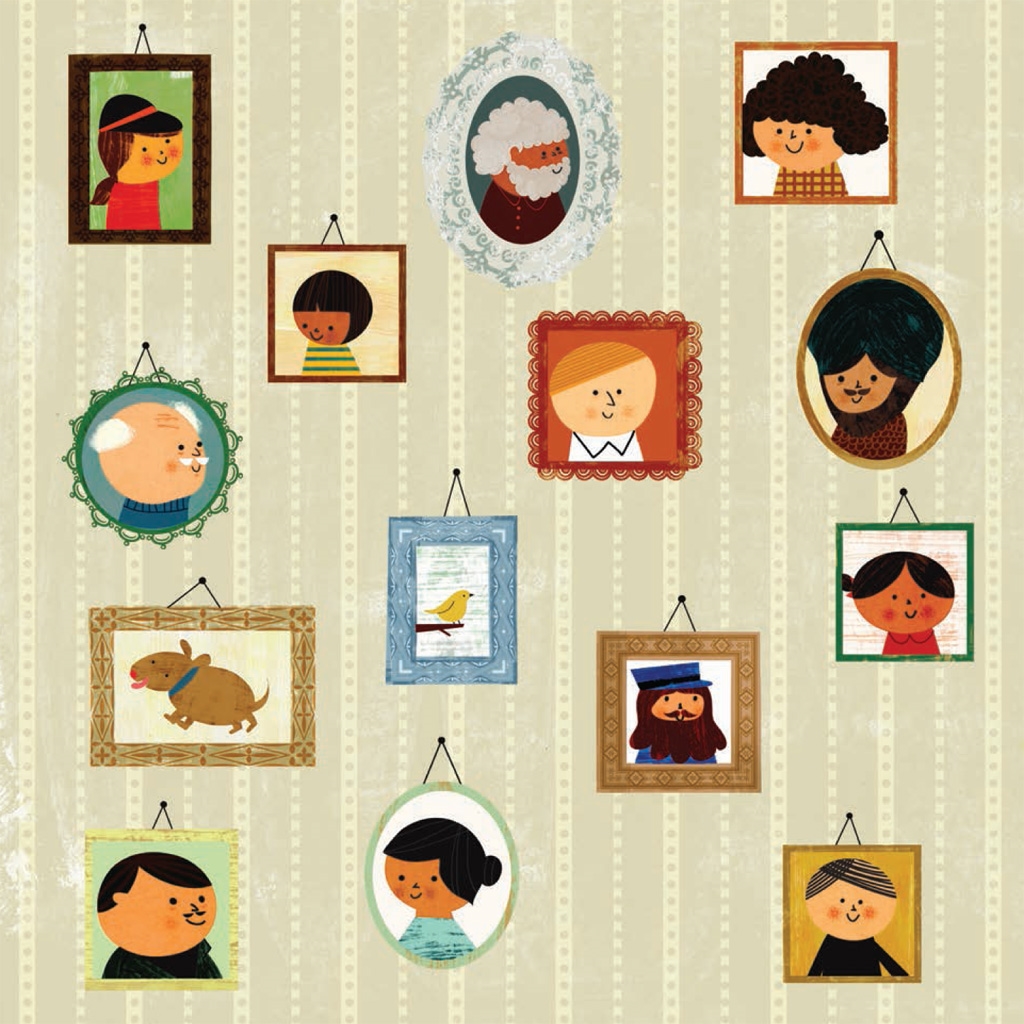 At the end, we see the same wall, but with the characters leaning out to connect with each other.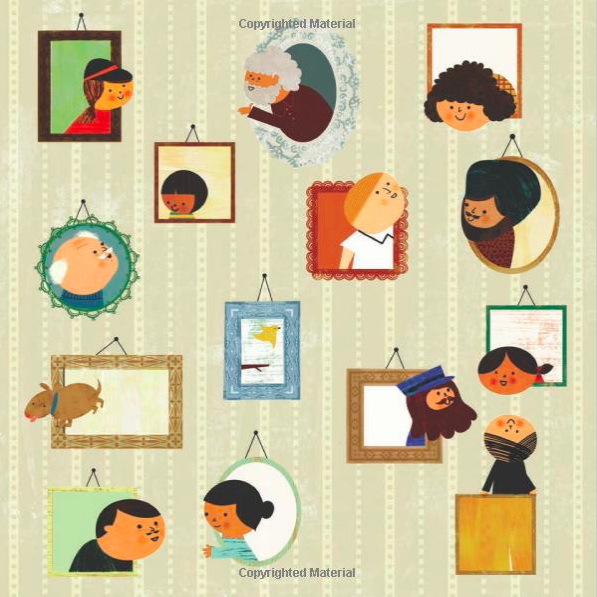 Did I mention how much I love this book?
* * * * * * *
Before I announce the OVER THE RIVER & THROUGH THE WOOD giveaway winners from my last post, let me point you to another place to win a copy. I'll be visiting The Little Crooked Cottage, a fabulous blog by a trio of talented children's book authors—Anika Denise, Kara LaReau, and Jamie Michalak—tomorrow (November 18) and we'll be giving away a copy there. Please stop by!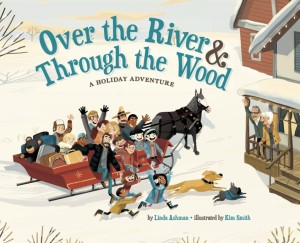 And so, without further ado, the winners are Rosi Hollinbeck and Cindy Schumerth! Congratulations, and thank you to all who commented!