Over the years, I've shared many of the books I love on Picture Book Builders. There was A Hungry Lion: A Dwindling Assortment of Animals, written and illustrated by Lucy Ruth Cummins. I love that it's subversive, funny, and unexpected. There was Mimi and Bear in the Snow, written and illustrated by Janee Trasler. I adore its sweet simplicity. There was The Watermelon Seed, written and illustrated by Greg Pizzoli. Oh, people, I am crazy about how Crocodile's personality shines on every single page.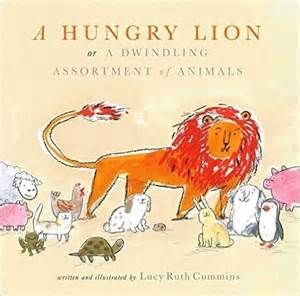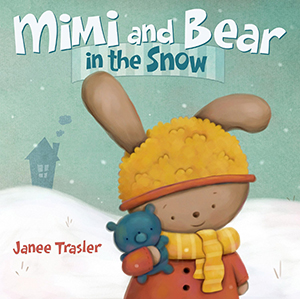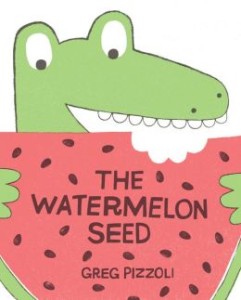 It's amazing to think that each of these books started with the exact same thing—an idea.
A couple of months ago, I got a new idea for a picture book. This was such a great moment for me as it is really hard for me to get a good idea. I fanned that idea. I brainstormed. I mapped out a first draft. And a second. And a third. I was in the zone! I played with words. I tightened. I polished. I amped up the humor. I shared the manuscript with my critique group and another writer friend. The manuscript got better because of these people. I revised some more. Then I sent it to my agent. She had lovely things to say, but she also had some great suggestions for improvement. I dug back in. I worked and worked, and the manuscript improved some more.
I was this close to telling my agent I thought it was ready to send Out There.
Then I paused.
I had this unsettling feeling that the manuscript was missing something. Something big.
It took some time, but I finally figured it out.
This manuscript had a lot going for it, but I didn't love it.
It didn't make my heart pound the way books like A Hungry Lion, Mimi and Bear in the Snow, and The Watermelon Seed do. More than anything, I felt indifferent about my latest project. And readers deserve better than books an author feels indifferent about.
So I made the decision to let it go.
Yes, I spent hours and hours and hours on that manuscript. But here's the thing. That time wasn't wasted. I was just putting in some writing practice. This manuscript will never be a book, but it did something great. It pushed me a step closer toward making the next one. One I hope to love.
__________________________________________
WINNER OF LAST MONTH'S GIVEAWAY:
Congratulations to Cathy Ballou Mealey! She won a signed copy of Your Alien Returns and an alien of her very own.