When I read picture book biographies, I'm always interested in how the author manages to compress a long, full life into a limited amount of text. What gets included? And how is it all held together?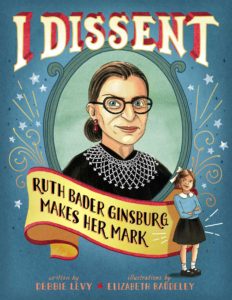 The title of Debbie Levy's biography of Ruth Bader Ginsburg—I Dissent—gives us a clue to her approach. Through a series of chronological vignettes (and Elizabeth Baddeley's dynamic illustrations), we see Ruth progressing from young girl to student to lawyer and, eventually, Supreme Court Justice, speaking out against injustice all the way.
Whether it was prejudice and exclusion . . .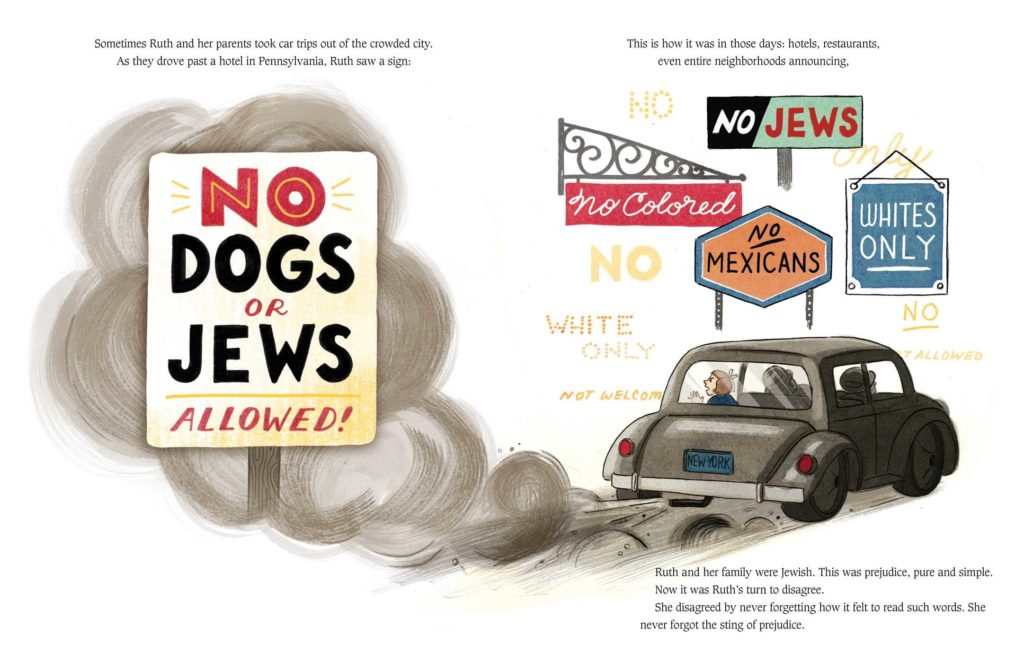 or the insistence that girls take sewing and cooking—but not shop—classes . . .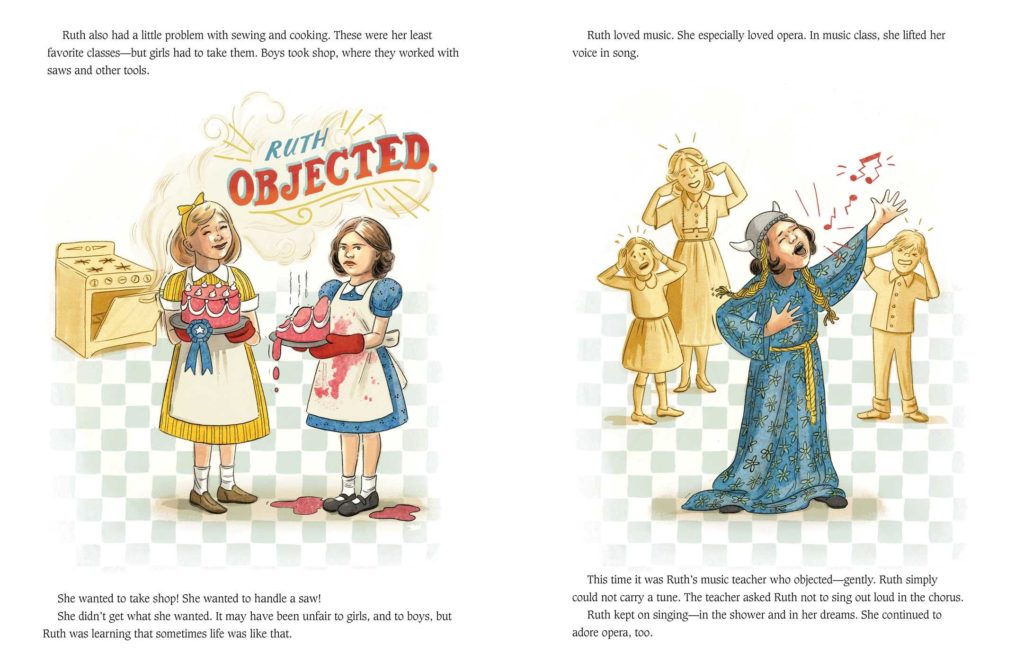 or the belief that a woman—particularly a married, Jewish woman with a young child—could not go to law school or get hired by a law firm, Ruth would not accept it.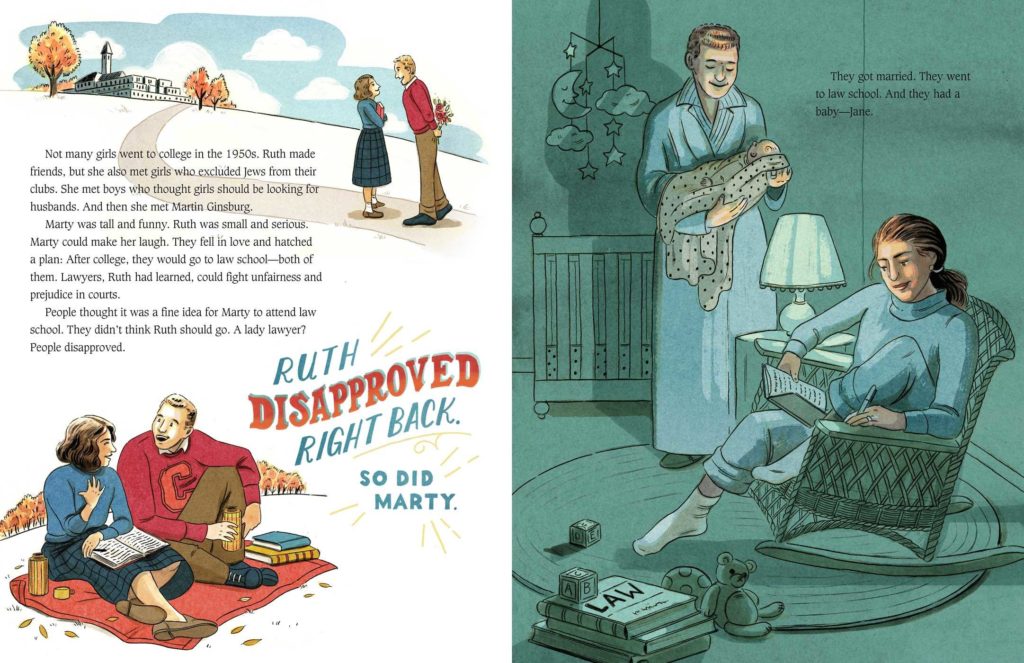 Instead, as we see throughout the book:
She disagreed.
She protested.
She objected.
She disapproved.
She resisted.
She persisted.
She did not concur.
Ruth didn't always succeed in her efforts, but she kept trying. And although she might disagree with others, Levy shows that Ruth was not disagreeable. One of my favorite spreads shows her relationship with the late Supreme Court Justice Antonin Scalia, her ideological opposite—but also her very good friend.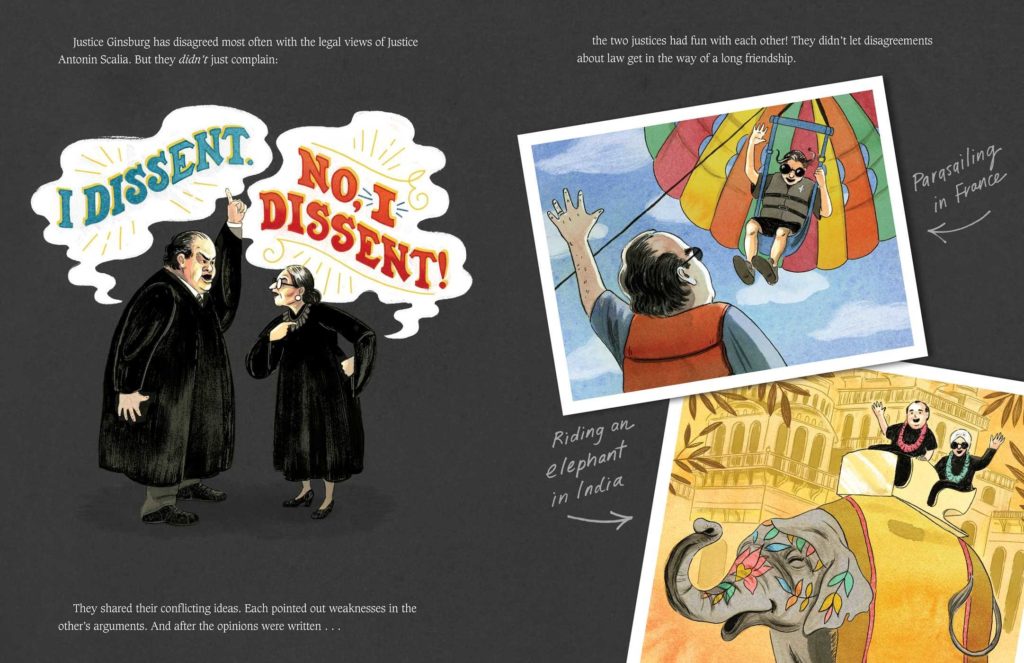 Win a Copy!

I Dissent (Simon & Schuster, 2016) is a book sure to inspire young readers—not necessarily to become lawyers, but to stand up and speak out against injustice. So in honor of Justice Ginsburg (may she serve many, many more years), I'm giving away a copy. Just leave a comment below to enter, and I'll announce the randomly-selected winner in my next post.
And now I'm looking forward to reading The Notorious RBG.