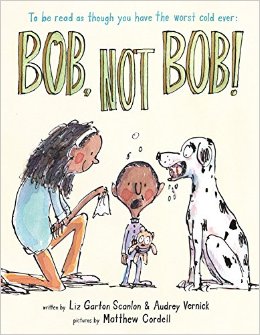 To be read as though you have the worst cold ever:
Bob, Not Bob! written by Liz Garton Scanlon & Audrey Vernick is illustrated by one of my favorite illustrators, Matthew Cordell.
The premise is that poor Little Louie has the worst cold ever.
"Today, Little Louie's nose was clogged.
His ears crackled and his brain felt full. (He didn't know of what.)
But mostly, his nose. It was disgusting."
Little Louie is beyond miserable. And so he calls his mom, she'll make him feel better! But when he calls "Mom" "with his weird, all-wrong, stuffed-up voice", it comes out as "Bob!" and in leaps Little Louie's big, slobbery dog, "Bob". This scenario is repeated time and time again as poor Little Louie becomes more frustrated by his inability to communicate, his drooling pet, and his lack of Mom-healing attention.
You can read that the wording is spot on hilarious. Full of little kid drama and misery, we become totally captivated by Litlle Louie's worsening tragedy. He tries to tell his sister that he is hot and sweaty, but it comes out "Hotten Smetty", to which his sister asks him, "Who's Hotten Smetty?"
"NO.NOT SMETTY.
SMEDDY!
AND HODD!"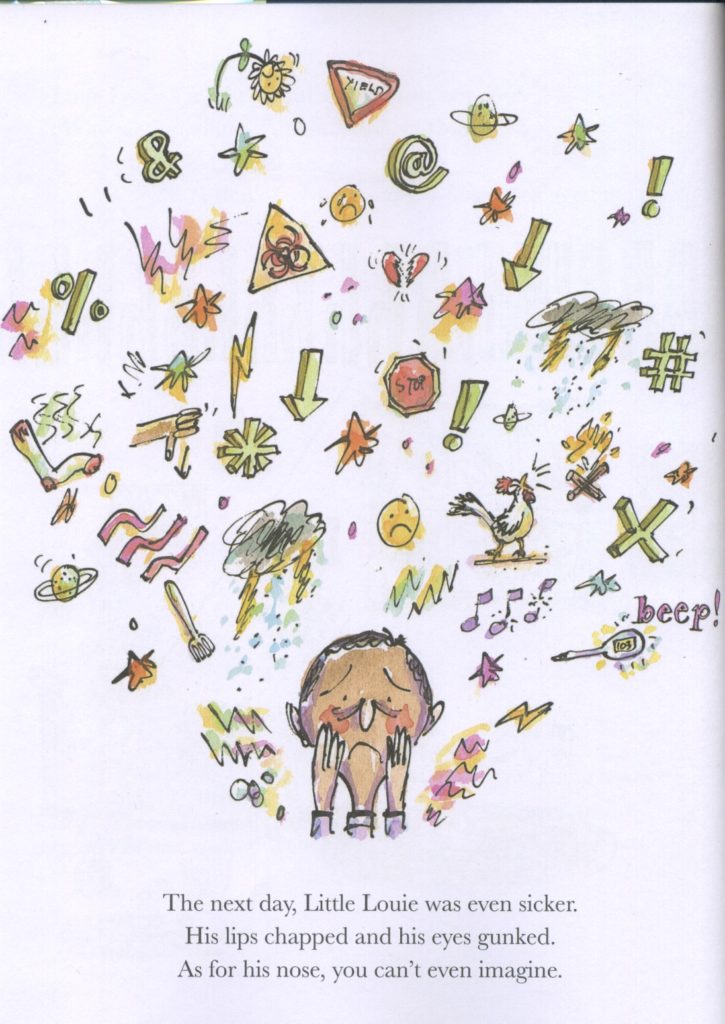 Oh my gosh, I'm Lol-ing now. So the text is funny enough, but this is where a brilliant illustrator takes a picture book to a whole other level. Matthew Cordell's whimsical style is Quentin Blake-esque in their loose simplicity and the genius is being able to draw like that and yet inject so much character and 'other part of the story' into each expression and gesture. Cordell's Little Louie flops this way and that, drool drips from Bob's ball chomping mouth, and Mom runs about in all her chaotic Mom-ness. But my favorite little touch is that when Louie calls his "Mom" the text has a heart shape for the inside of the 'o' and when he refers to Bob the dog, the inside of the 'o' is oval. LOOOOOOOOVe this! Such a brilliantly subtle way to differentiate between the two.
Applause, applause!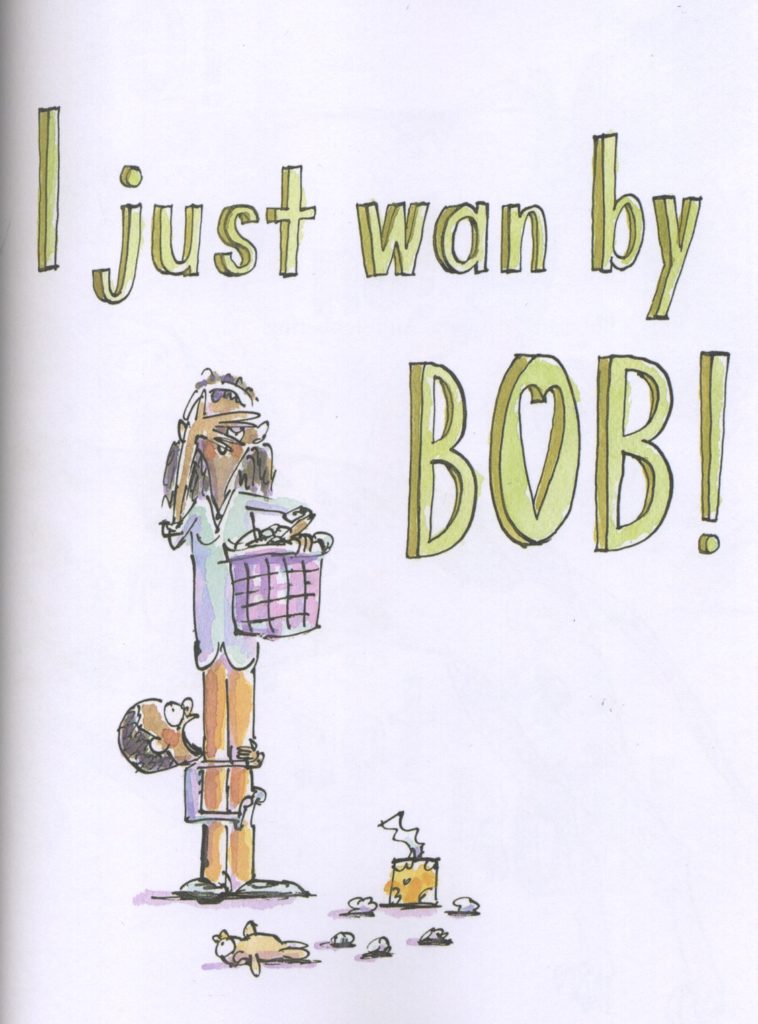 Talk about a fantastic read aloud? I was reading it aloud in my head trying to do my best stuffed nose rendition.
And, if you have a cold? Well, definitely pick up this book for story time!!!!