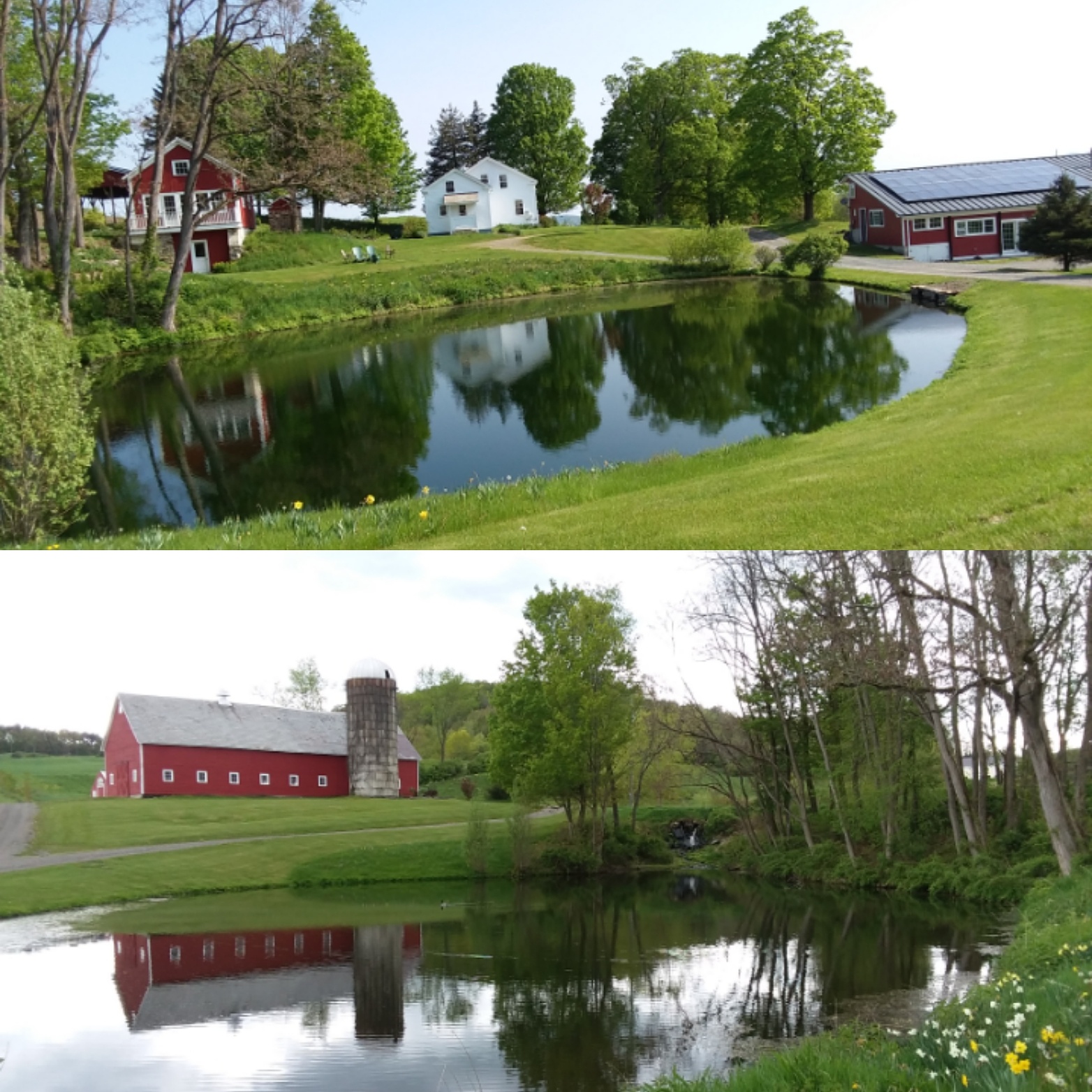 I'm checking in from this dreamy place – Scotch Hill Farm in upstate New York. Last November, I had a magical email arrive in my inbox, informing me that I was receiving the Sendak Fellowship award, which meant a paid illustrator's retreat for a month on Maurice Sendak's former property. (!!!) My fellow Fellows are The Fan Brothers, and Rashin Kheiriyeh (check out their gorgeous books), and we each have our own house and studio space to work out of. So here I am, in the midst of it, pinching myself nearly every minute of each day.
We're surrounded by all things Maurice Sendak – his books, artwork, friends, colleagues, and memories. I'm even working at the desk on which he created WHERE THE WILD THINGS ARE (!!!!!!!!!!!!!), and have been so inspired by the playful work of this pure and masterful picture book artist.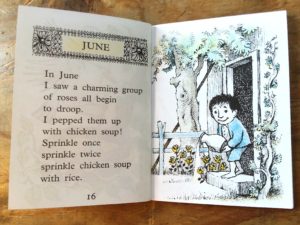 I'm taking advantage of a month's break from book schedules and focusing on exploring new techniques, story ideas, and inspirations. Admittedly, after 4 years on pressing deadlines, it's taking a lot of focus to ignore the little voice constantly asking what I'm doing and analyzing productivity. My only intention is to enhance my enjoyment of the process, and set aside the results for a little while. In short, it's play time.
This seems to be something we all want to do for ourselves, but rarely make time for. We have important business, we think, but in the words of Granny Wendy in the film Hook, "What's so important about this terribly important business?" What could be more important to picture book makers than tapping into the perpetual mode and mindset of the children we make books for? And while it's awfully nice, it doesn't take a month-long retreat to do so. How about taking 15 minutes a day for creative play? Or 1 day a month?
I hope to make it a regular habit, too.
This trip is kicking off a summer of exciting new changes and directions—creatively and personally—as my husband and I will be moving to Minnesota from Los Angeles. I'm looking forward to reconnecting with friends and family there, and hope to also find a new kidlit community, too! I'll also be speaking at the Wisconsin SCBWI Fall 2017 Conference (with the appropriate theme 'Experiment and Play'), so if you happen to be there, please say hello.
This is my last post on the Picture Book Builders Blog's regular schedule, but I will be popping in to say hello from time to time as a sub when needed. In the meantime, you can keep up with me at wheelerstudio.com, at WheelerStudio on Instagram and Twitter,  and my Facebook artist page.
A gazillion thanks to the PictureBook Builders and readers for having me as a part of this lovely community of book lovers, and for sharing what you do.