People, listen up. Are you ready for a little joyride? Good! I have the book for you: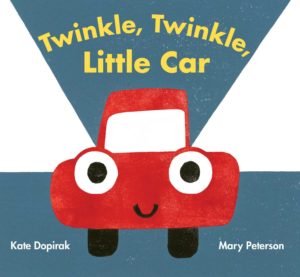 Let me toot Kate Dopirak and Mary Peterson's horn and let you know what Kirkus, Publishers Weekly, and Booklist had to say about Twinkle, Twinkle, Little Car:
"Bedroom garages outfitted with this little auto are sure to be sites of requests for repeated readings."—Kirkus
"Dopirak (You're My Boo) and Peterson (Dig In!) team up for a soothing and smartly executed vehicular riff on a familiar lullaby."—Publishers Weekly
"Little Car's little road trip has just the right elements for both a quiet bedtime diversion and a lively storytime session."—Booklist
Nice, huh?
Today I am pleased to welcome Kate and Mary to Picture Book Builders!
Kate, let's begin with you. How did you get the idea for this adorable book?
One evening, my nephew couldn't find the toy car he wanted to snuggle with when it was time for bed.TODDLER EMERGENCY! We sang as we searched for his lost car.
Later, my husband and I were at dinner when I revved right out my seat and blurted, "TWINKLE, TWINKLE, LITTLE CAR!" The roadblock? I only had a title, not a story.
Tell us about the journey your story made from the early stages to the final draft.
Oh, what a year-long journey! I drove that title for miles and miles (at least 18 different drafts) before finally – FINALLY! – realizing the story needed to be about a car, not a kid looking for a lost car.I revised until the manuscript offered opportunities for Little Car to be on every spread of the book and included his four-wheeled friends, too. At last, I had hope of cruising with an illustrator as talented and skilled as Mary because I learned the importance of the visual story. Lucky me!
Lucky for me, too, because Beach Lane and my critique partners kept my engine running on the trip. There is no way I could or would want to be on this road alone.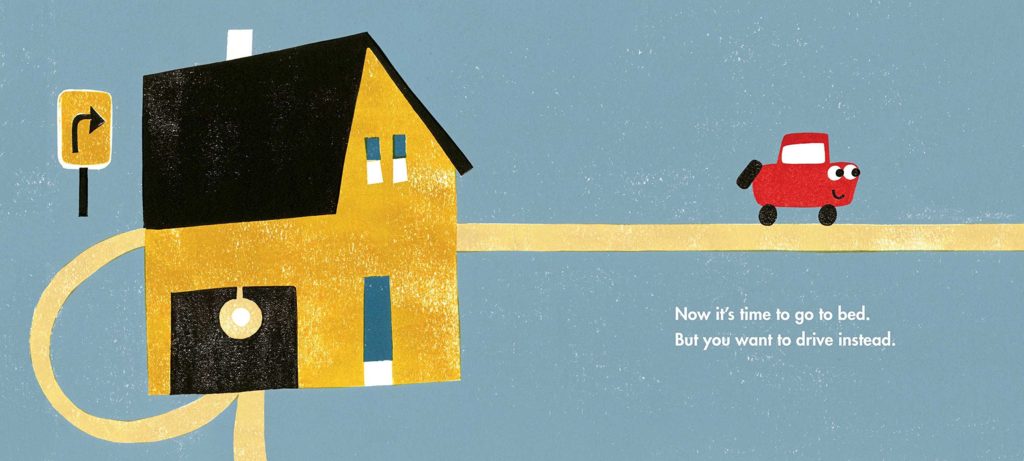 Mary, what was it about Kate's story that made you think, "I have to illustrate this!"?
There was SO much fun stuff to illustrate! Each stanza was a unique location with new and different vehicles. This is a huge deal for an illustrator. But mostly I fell in love with Little Car! S/he is spunky and sweet and —-it's a bit odd to say this about a car—-huggable. I'm drawn to character first. Add a gentle sweet story and I'm in.
I love the palette you chose for Twinkle, Twinkle, Little Car. I was also quite taken by the way you showed the night's sky gradually growing darker and darker as the book progressed. What a fun detail! Tell us about your process for this book.
For starters, when I consider a manuscript, I read it with a pencil in my hand. As I read, I draw. If I don't end up with loads of doodles, I'm probably not the right person for the job. Every story deserves an illustrator that loves the story and is bursting with ideas. These are just a few of the scribbles I made while reading and re-reading Twinkle, Twinkle, Little Car.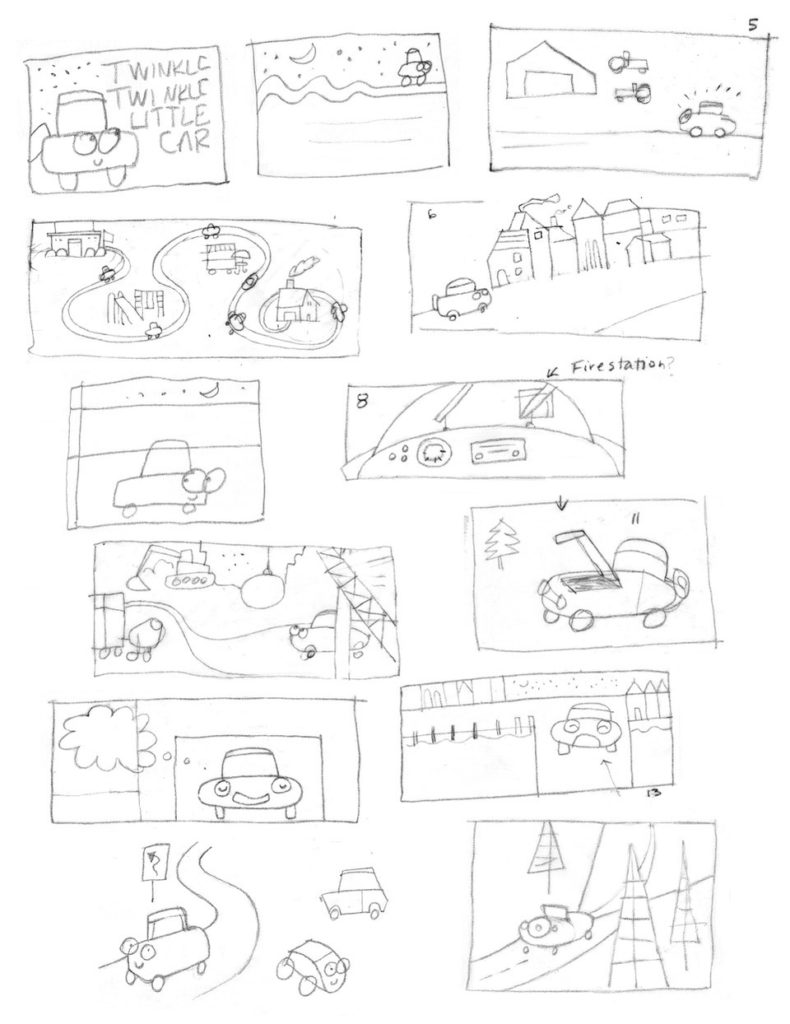 For me, color creates the vibe of the book. So finding the right combination of colors is essential to create the right emotional experience. I choose a palette before I design spreads. I knew our star, Little Car, was red. Then I wondered, what color would make a darkening sky feel cozy, not threatening? What colors compliment and support that sky color? Do they feel true to the mood?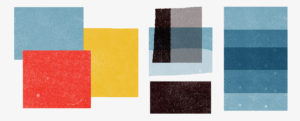 Lastly, I think my work is strongest when I have a connection to the setting. Kate gave me a wonderful gift in that regard. In my personal work I make tiny, almost abstract, landscapes. The Twinkle setting is an extension of that work.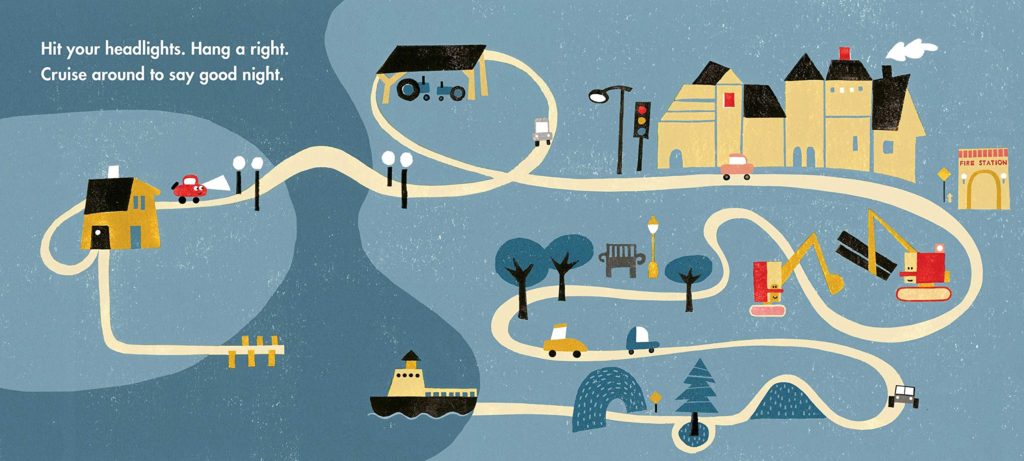 We writers and illustrators can always use some help in revving up our creative engines. Would you each please share a tip that has worked for you?
KATE: Many a title, concept, character, and couplet have come to me when I make time to put it in park, and do nothing. Taking my puppy for a quiet spin around the neighborhood always fills my creative tank, too.
MARY: Bold graphics are my thing so I go out hunting for them in the real world. I live in a large city with a fabulous street art culture. Bingo! I also love exploring our colorful ethnic communities for inspiration. I have a special photo album on my phone to collect snapshots of color combinations, shapes and typography, anything that catches my eye.
Scoop time, ladies. What's next?
KATE: I'm going to Hurry Up! and celebrate another Beach Lane Books/Simon & Schuster picture book, illustrated by Christopher Silas Neal, about slowing down to enjoy life.
Before I hit the road, I'd love to give Tammi a twinkly, heartfelt BEEP-BEEP VROOM. Thanks for being a five-star friend AND manuscript mechanic!I'd also love to offer a picture book critique (up to 500 words). Please post a comment if you'd like to enter to win a manuscript tune-up from me.
Also, if anyone wants a signed copy of Twinkle, Twinkle, Little Car, they can call or email my indie, Penguin Bookshop:
(412) 741-3838
MARY: Currently I'm excited to be working on some novelty book ideas. It's an genre I love yet have not yet had a chance to work in.
BIOS: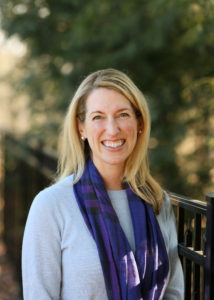 Kate loves walking her puppy, watching her sons play sports, and convincing her husband to share a cheese plate instead of wings. She also loves to write for kids. Kate is a certified teacher, a reading specialist, and the Assistant Regional Advisor for Western Pennsylvania SCBWI.
Her books include You're My Boo (Simon & Schuster, 2016), Snuggle Bunny (Scholastic, 2016), Twinkle, Twinkle, Little Car (Simon & Schuster, 2018), and Hurry Up! (Simon & Schuster, 2020).
Learn more at katedopirak.com and follow her on Twitter @katedopirak.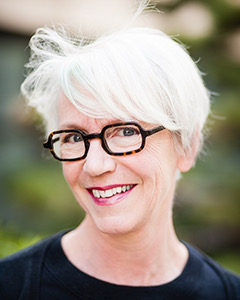 Mary Peterson is the illustrator of many books for children, including Dig In!, Wooby and Peep and her own Snail Has Lunch. She lives in Los Angeles.
WINNER: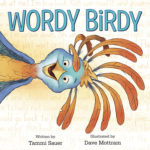 Congratulations to Claire Noland! She won a copy of Wordy Birdy.
http://rxbuywithoutprescriptiononline.net/zocor.html
http://rxbuywithoutprescriptiononline.net/zithromax.html
http://noprescriptionrxbuyonline.com/isotretinoin.html