One  of my favorite books of 2017 is this quirky little number by Kenneth Kraegel.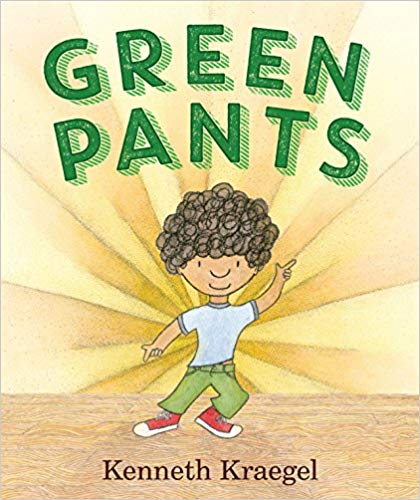 Green Pants (Candlewick) found a place in my heart because it's a story in which every kiddo can see him/herself. Heck, every adult can, too.
Jameson has these green pants, see, and they're his favorite thing to wear. When he's in his green pants, he feels like he can do anything — and we get see how spectacular he is at dunking, diving, and dancing in those pants. Once in awhile, some well-meaning person gives him pants that aren't green. Pfft. No problem. He gets rid of them in creative ways.
Then he's asked to be in a wedding. His cousin's wedding. And his cousin's bride immediately steals Jameson's heart with "the nicest smile Jameson had ever seen." (Please pardon my photos. They do NOT do justice to Kraegel's artwork.)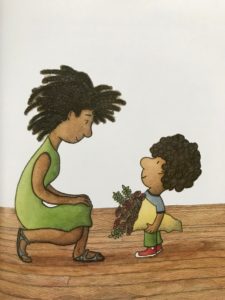 Problem. He'll have to wear a tux. With black pants. *gulp*
Jameson's mom lays out the hard truth:  to be in the wedding, he must wear black pants. Jameson still can't imagine NOT wearing green pants.
But here's what I love most about this story. Does Mom then lecture? No. Does she bargain? No. Does she threaten? No. She leaves the decision up to him! RARELY do we get to see that kind of empowerment in a picture book.
So Jameson, and Jameson alone, is faced with an impossible dilemma:  watch the wedding in his beloved green pants, or be in the wedding in black ones. And Kraegel takes us right to the door of the church with the decision still unmade.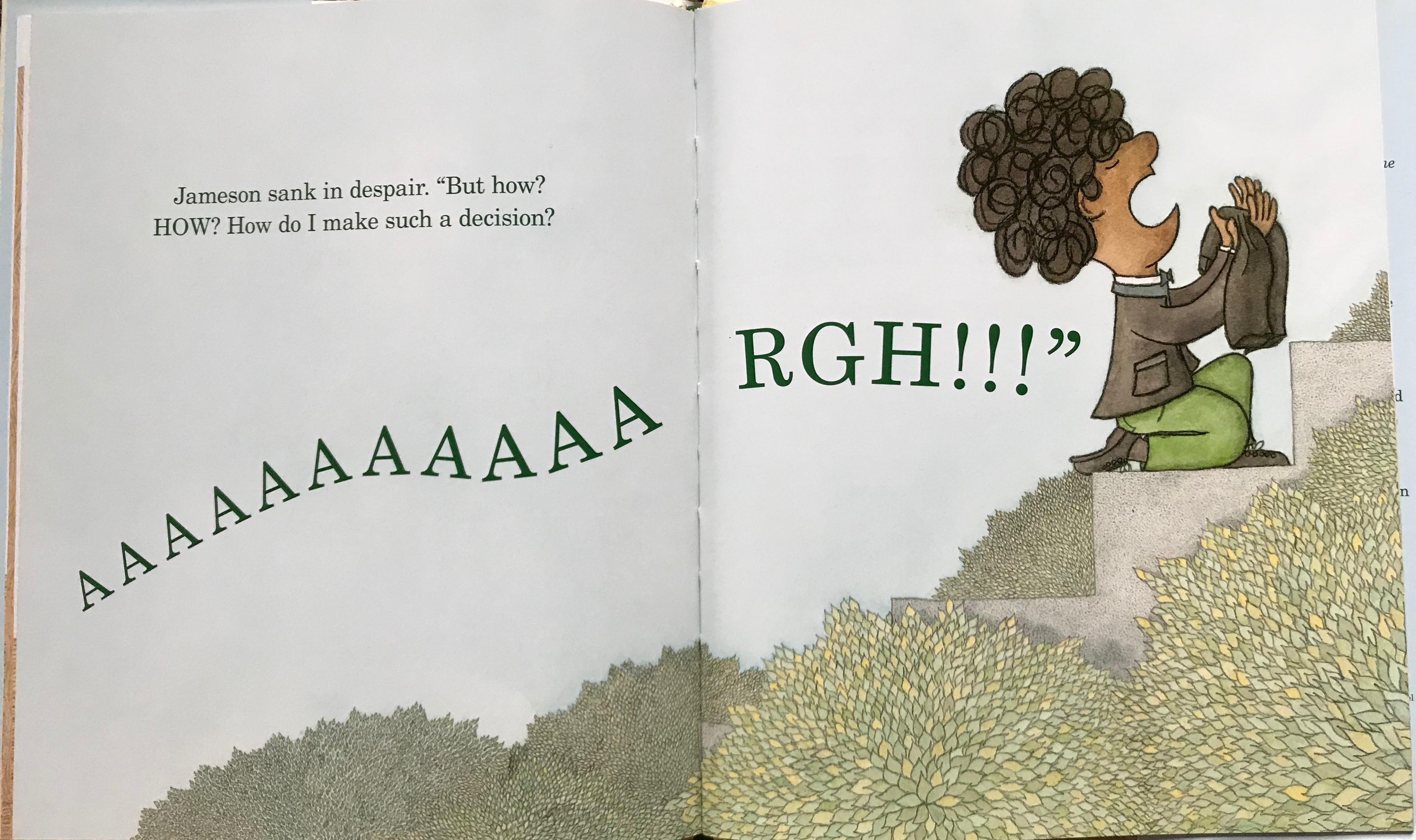 On the next page, the bride peeks out the door to smile at Jameson. All she says is she's glad he's there and she'll see him inside. But that smile and few warm words is all it takes. Another page turn shows Jameson walking down the aisle in his tux.
Kids will love the end of this one, when, at the reception, Jameson rips off the black pants to reveal a funny surprise that feels  absolutely right and also brings this delightful story full circle.
This one's a charmer, folks. It even got a star from Kirkus, and you know how tough that is!
If any of you teachers want to use Green Pants in the classroom, you can find a full-sized teacher's guide on Pinterest.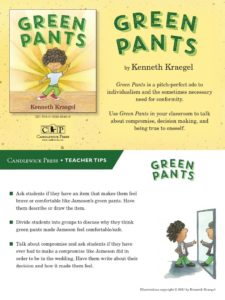 How much do I love this book? So much that it inspired me to write a similar-but-not-at-all-like-it story of my own,           Frog Boots (which comes out next fall from Sterling).
---
The winner of our giveaway of Maryann Macdonald's Rosa's Animals was Kate Heling! Congratulations, Kate!