Hello everyone! Today I'm looking forward to posting about Cale Atkinson's latest book, SIR SIMON:Super Scarer! Now normally you'd think a book about a ghost should have been my October post, but trust me, this book is good enough to be read in any season. Today I'll be talking about the "details" that make this book work for me. It's just the right amount of "extra" that Cale puts into everything that really elevate this book and story to stand out.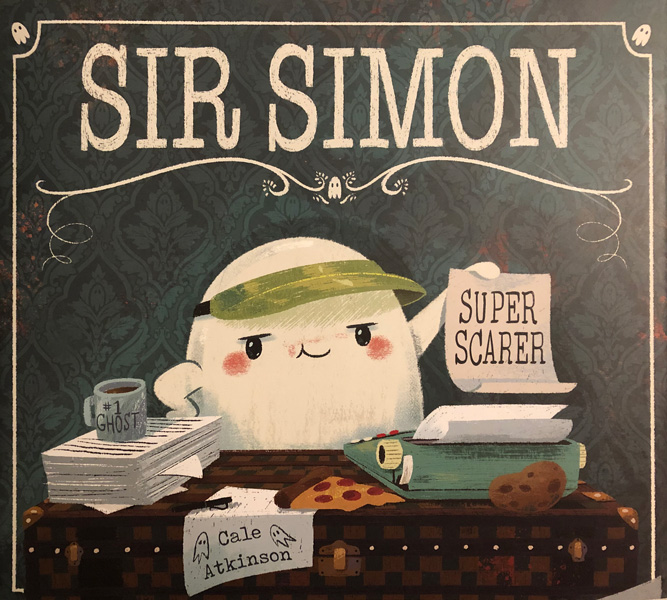 Sir Simon: Super Scarer is a story about a ghost, with a job, which is scaring and basically, being a ghost.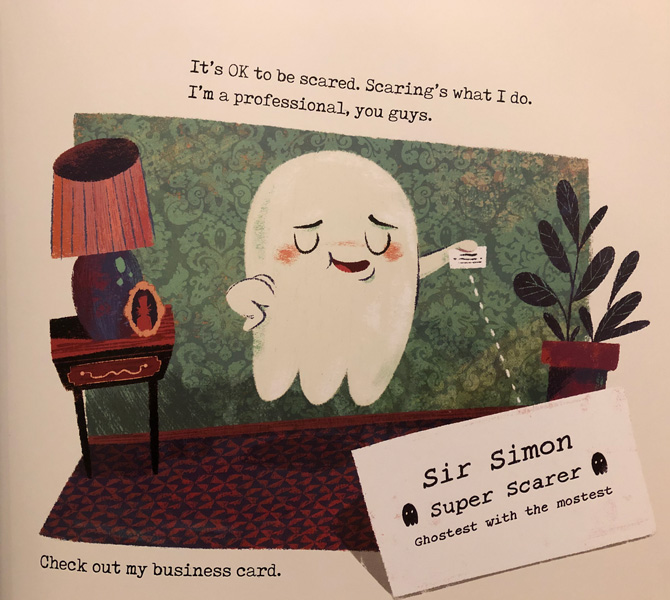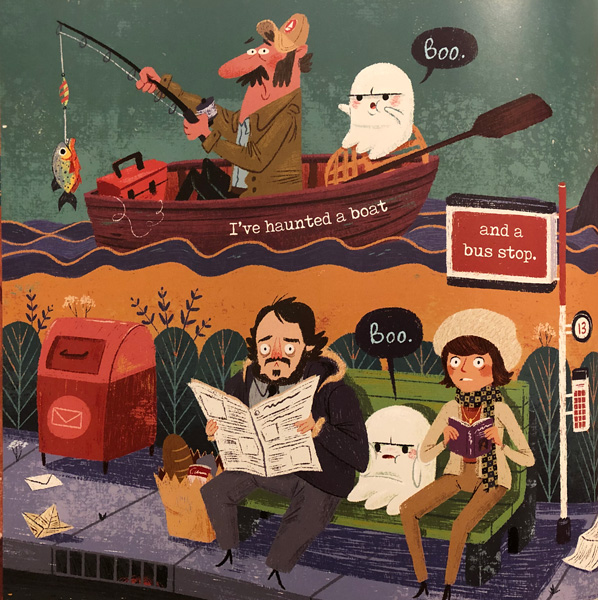 After we get introduced to Simon, we quickly learn what it means to be a ghost along with his "resume" of work of the things he's haunted before. It's the details in the artwork here that work so well with the text in the pulling us all through the scene – generally while laughing. Cale uses this technique throughout this book and it's never tiring. The text is always in the right place as you follow the characters around.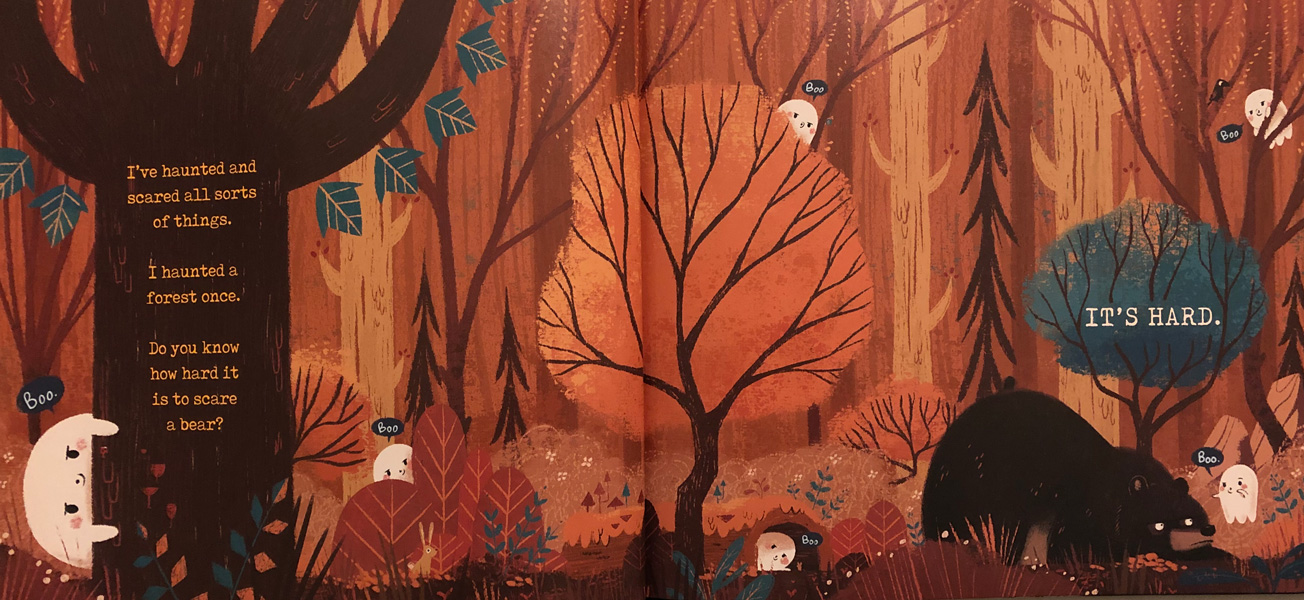 The photos definitely don't do the artwork justice. With all the cutaways and characters all over the place in the scenes, it reminds me of the Richard Scarry books actually (funny coincidence in names not intended).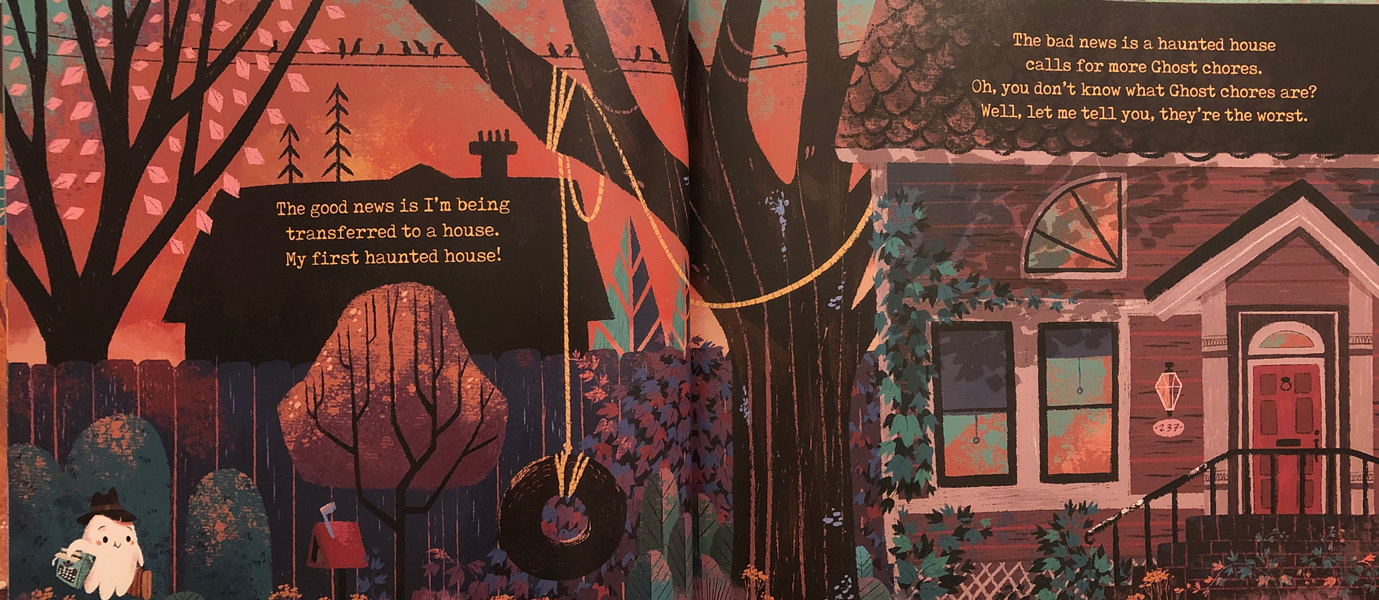 Cale doesn't just go to town in detail with illustration though. The way he carries on his gags and jokes in the text, just adding that extra line to stretching it to the brink – while keeping it funny the entire way.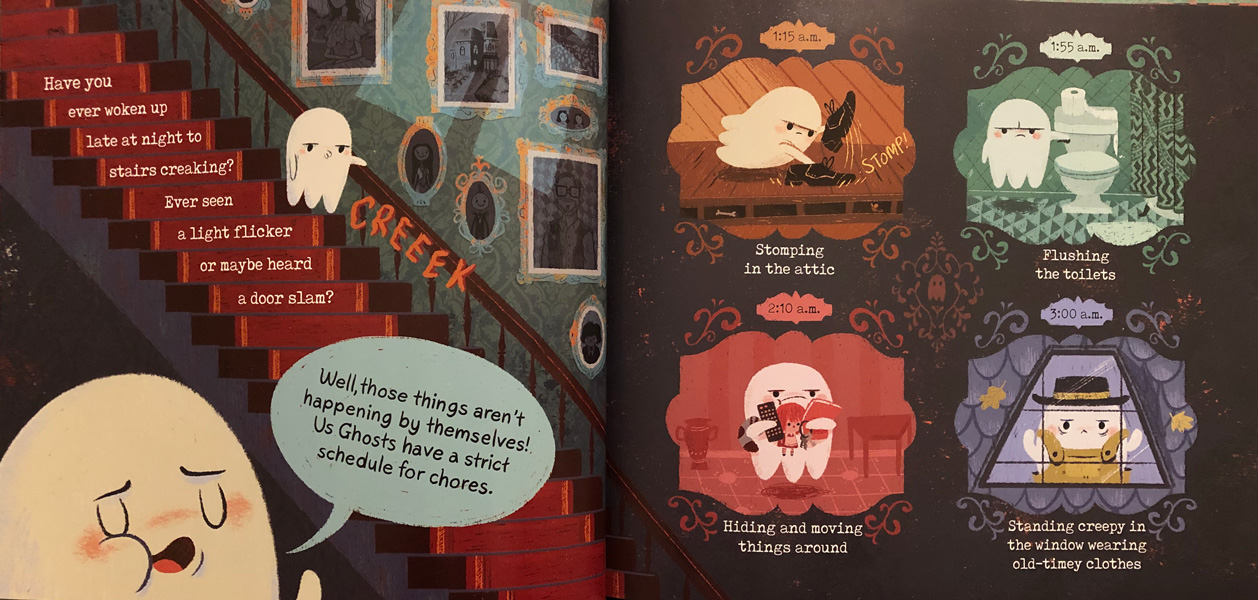 Speaking of the story details, Cale really creates something much larger than these few spreads will show. The initial incidents and background information on Simon in the beginning of the book all move towards the common target: that being a ghost isn't an easy or enjoyable job for Simon, and that his work has become a chore that he wishes to escape. But just when it seems to be headed in one direction, Cale brings out something most unexpected that really is a great fit for the ending of the book.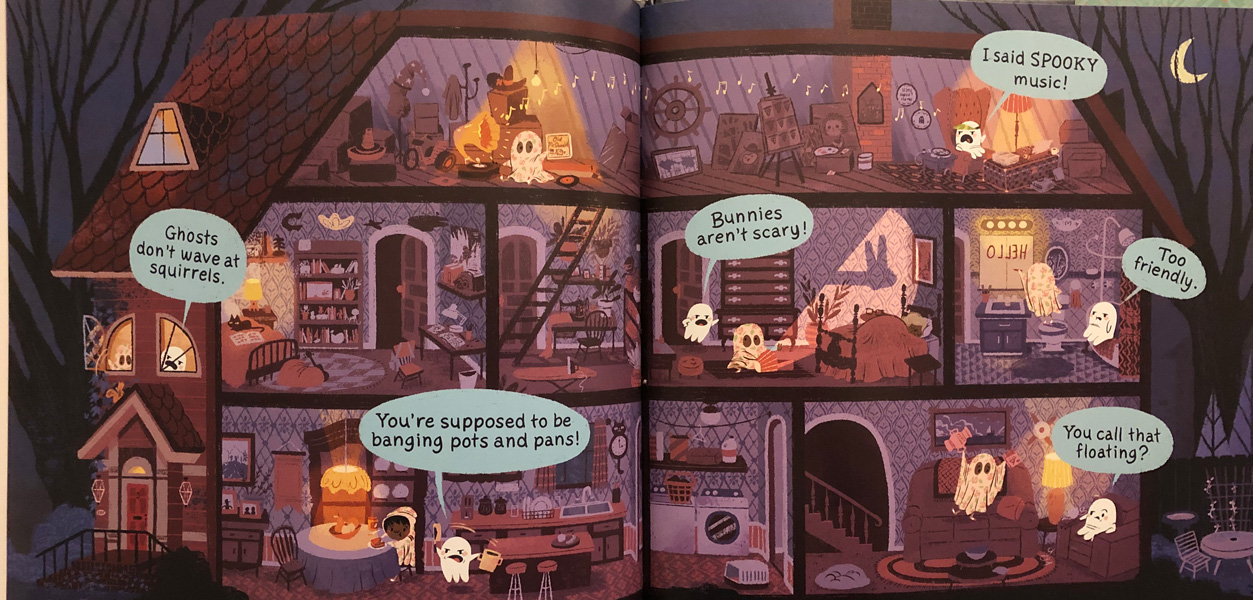 I hope you can see from these few spreads, this book is an absolute blast to read and pour over. Cale's dedication to deliver on each joke goes way over and above in this book's pages. His attention to detail both in the artwork, in the jokes, and in the story itself, reveal the character of this book and make it a very enjoyable reading experience.
My takeaway from this book would be to try to measure the details in my work. Am I getting everything I can from a joke or an illustration – or the story as a whole? How do we get more out of these things without taking it too far? It's obviously not an easy balance, but I'm happy to say Cale Atkinson does it extremely well with Sir Simon: Super Scarer.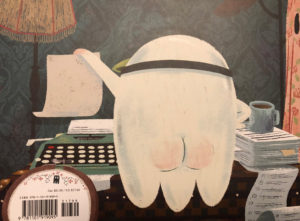 Special Bonus: Now I could have posted pictures of the endpapers, case cover under the jacket, or a dozen other little things on different pages, but the back cover is what I'll leave you with.
Thanks for stopping by this year and for all the comments. I hope you all have a wonderful Christmas and holiday season and I look forward to what 2019 brings!