Hello again, everyone. Spring is in the air and everywhere I look, people are out walking their dogs. So when I was in the bookstore the other day, and I noticed HOW TO WALK AN ANT (By Cindy Derby). I picked it up and quite quickly knew which book my next post would be on.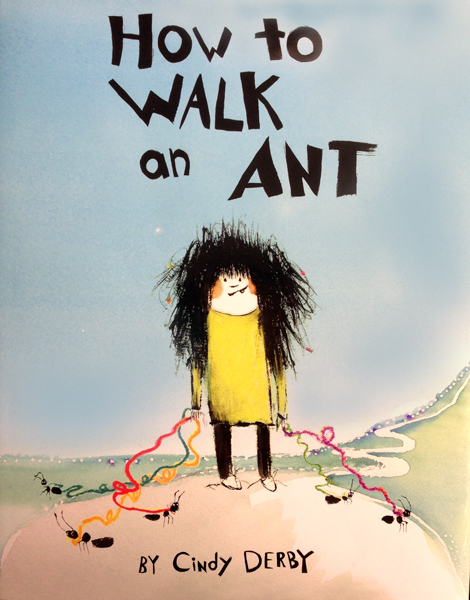 As delightful as I find this character (and others have also pointed out the same goofy grin with that tooth and her crazy hair), I want to talk about how Cindy Derby is able to give us delightful story in the form of an instructional manual.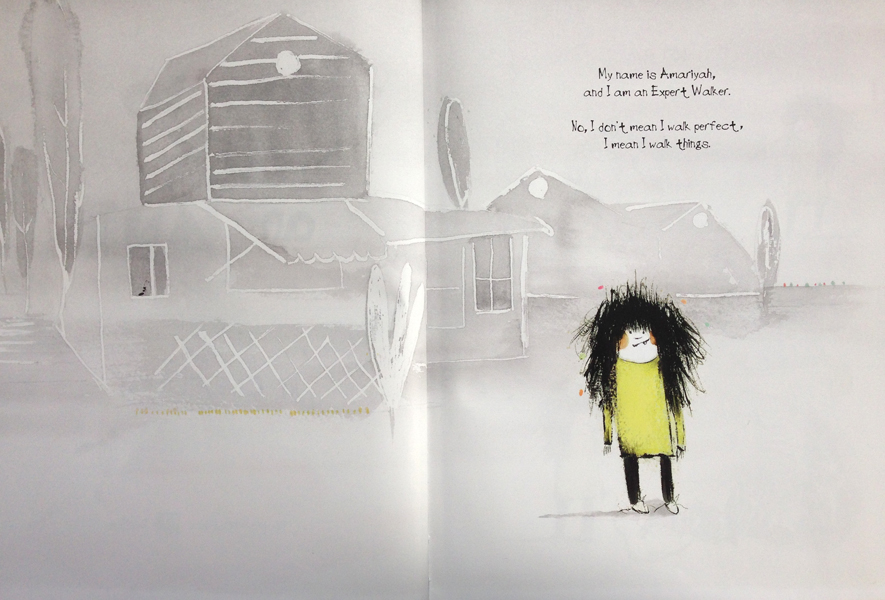 First it's the story set up. We're introduced to Amariyah (again with a name you don't find in books everyday!), and who she is. An expert "Walker".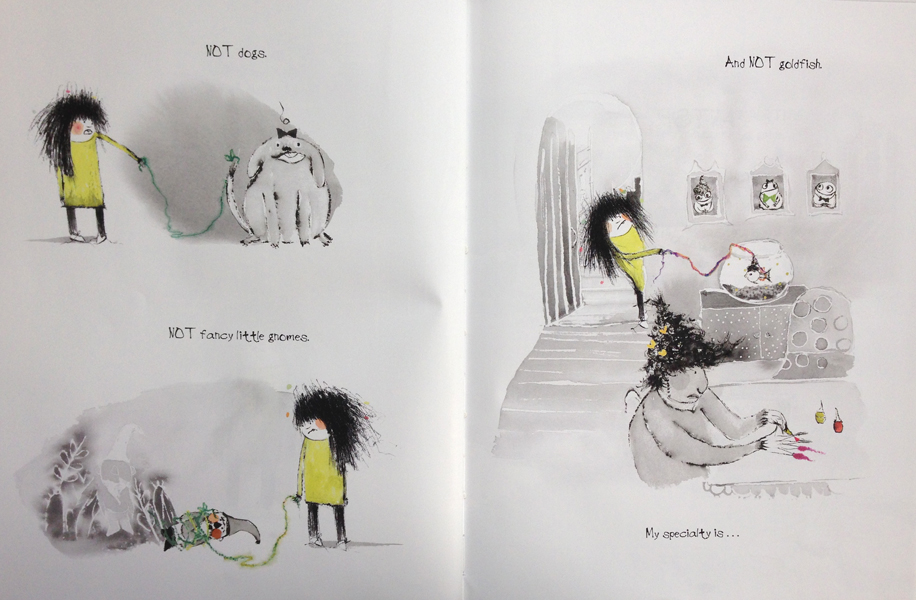 But Amariyah makes sure we're not confused by that either…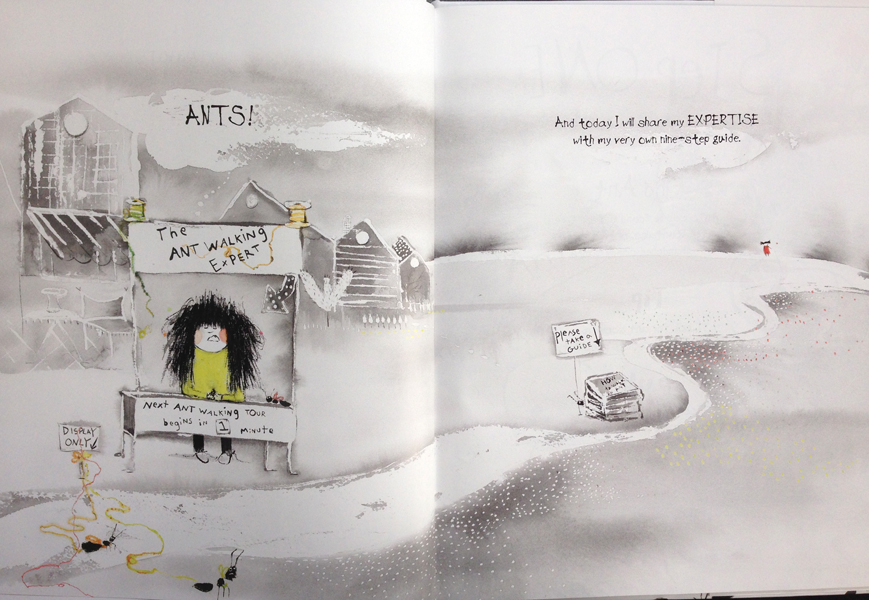 …and clarifies it. Now though, we're into it. We're about to get instruction on how to walk ants. I'll admit, I was quite interested to see what the "steps" were going to involve. It's such a great hook.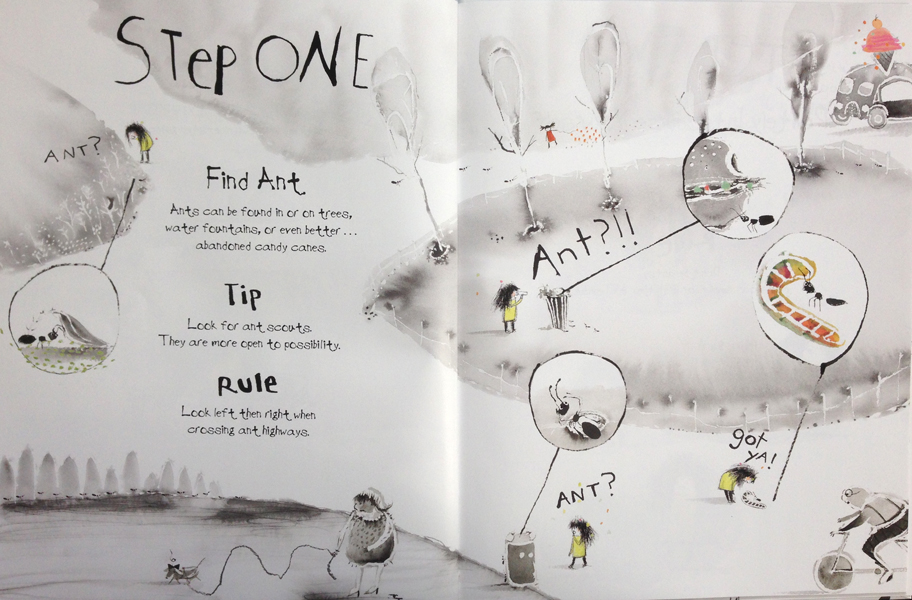 I loved what Cindy Derby did here with her steps (as you'll see in the next few as well), in that Amariyah's instructions are accompanied by "Tips" and "Rules" (which play into the story – especially later). I found these great ways to introduce jokes and deliberate distractions to engage us as we read this guide book.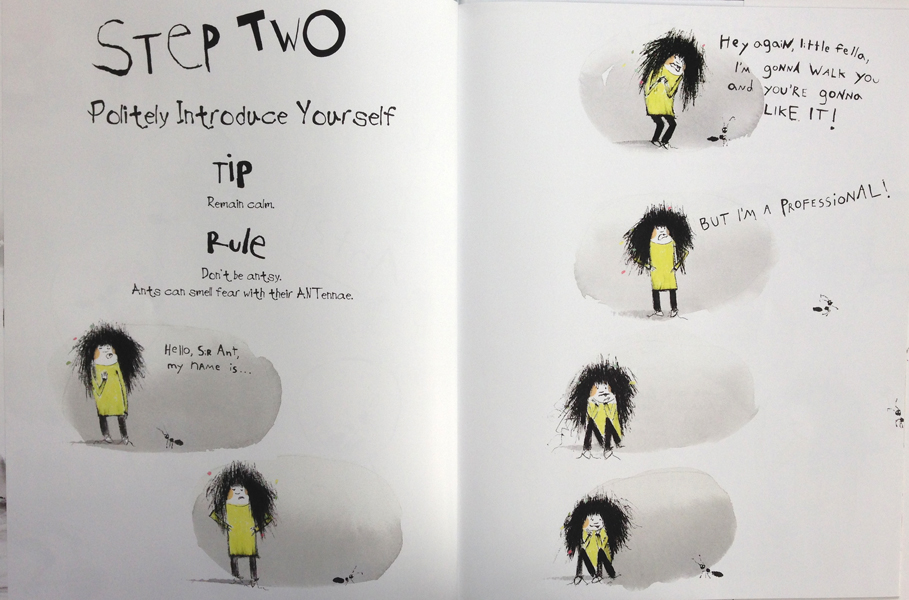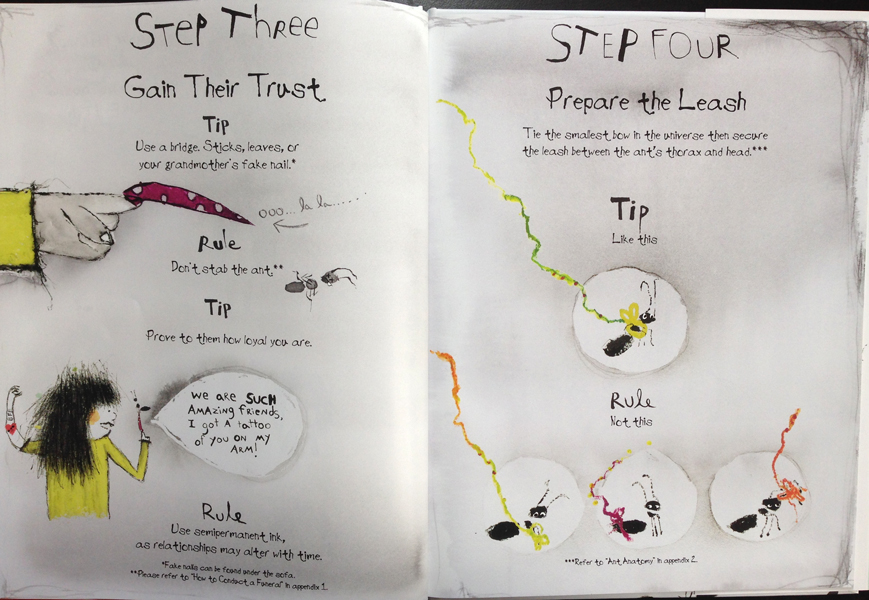 The way Cindy Derby writes short breaks through Amariyah's 9 step process (like the way Amariyah introduces herself and then gets distracted and mad for a minute), just builds into the character of this little interesting girl. Such a great way to reveal personality while keeping the the story going. It also continues to feel a lot like an instructional manual with the "dos and don'ts" as well as the picture in picture images.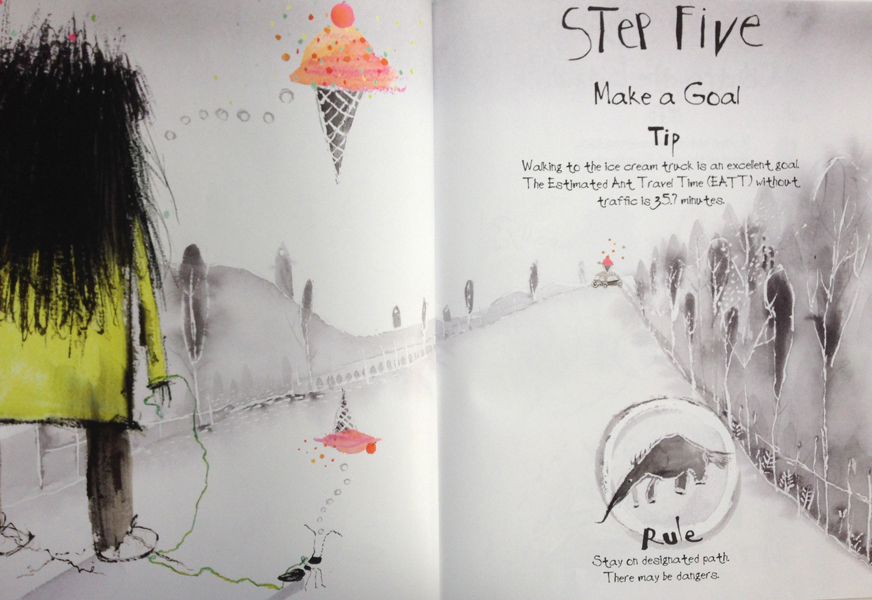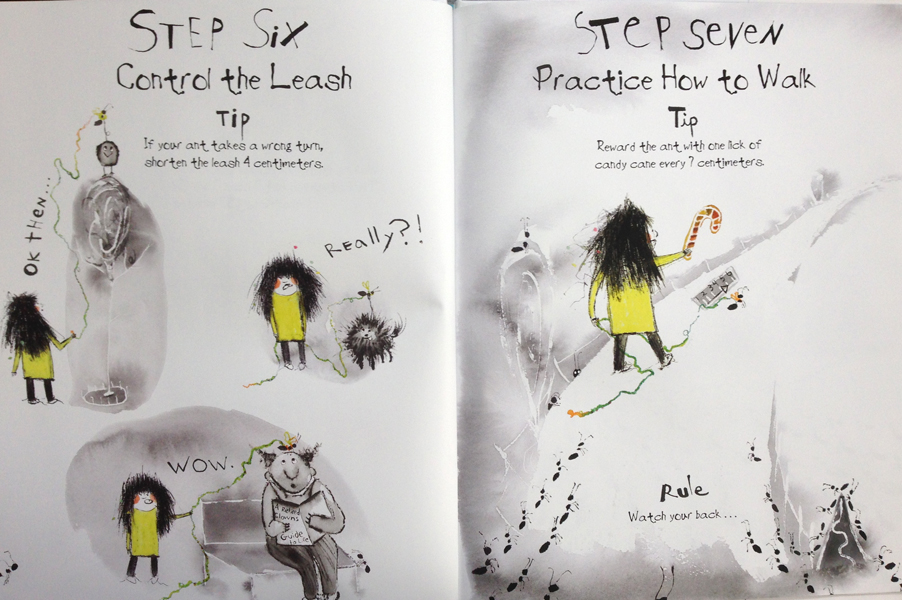 I also appreciate how the the steps often seem like a direct result to correct something that happened in the previous instruction – another great way to keep this story so engaging. Cindy also hints at the following step with the "rule" as we see here in "step 7" which leads to this hilarious reveal.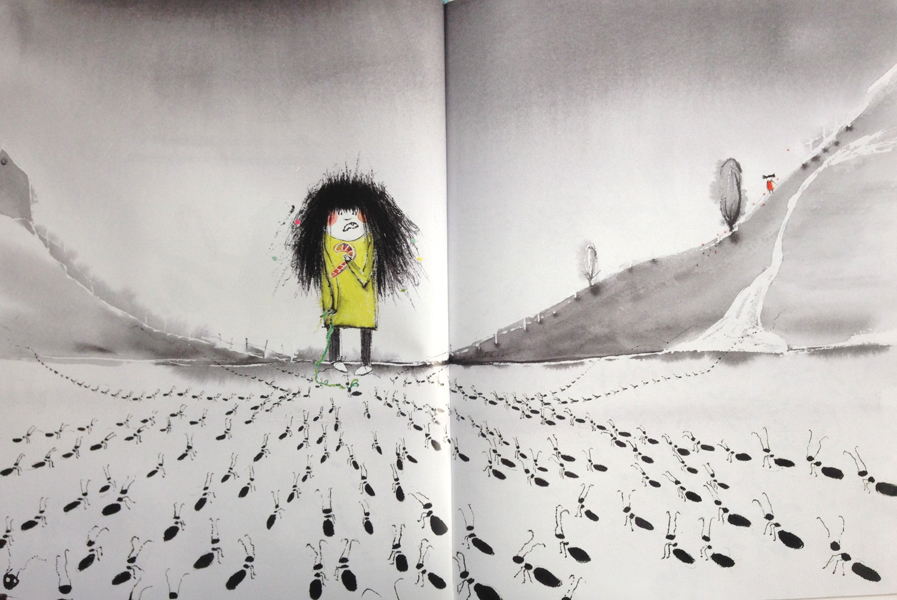 And then she builds into more…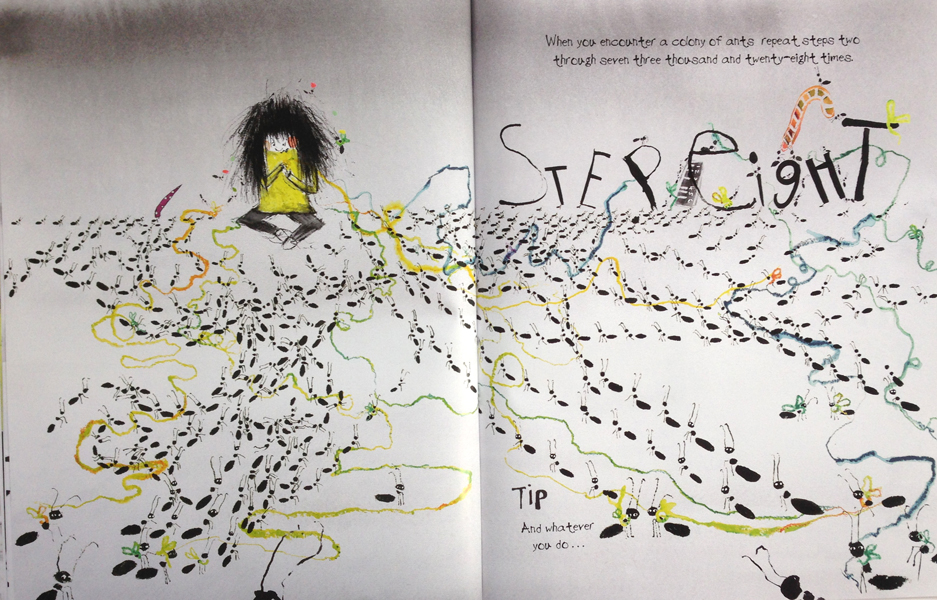 …with this JOKE! And if you can believe it, this wasn't even the BIG reveal of the book! But that's as far as I'll share and I'll leave you to go find this gem and see what Step 9 all entails. It's amazing!
I really like this book. Cindy Derby is very funny, and I just love this Amariyah's character and the artwork. But my take away will be how the injection of character traits and breaking up the formula (or 9 step guides and all) can add so much life and character to a story.
Finally, thank you for your comments. I do read them and am thankful for the time so many of you take to let us know your thoughts on these posts. As an author/illustrator myself, I've really appreciated a couple of your comments in some of my last posts that questioned my takeaway and if it was more or less applicable to those who were author/illustrators only. That they weren't sure if Authors could get away with some of these things – and sadly, that just might be correct. BUT, I'd encourage you to try anyway, maybe include some illustration notes if you feel inclined, as there are amazing editors out there with vision to see what you "see". Secondly, I tried to make sure I focused more on the writing aspect of the take-away on this one. I hope there's something there for you authors to find and use in your own work for this one.
Special Bonus: (if you pick this one up, check under the jacket flap!)
Until next time!