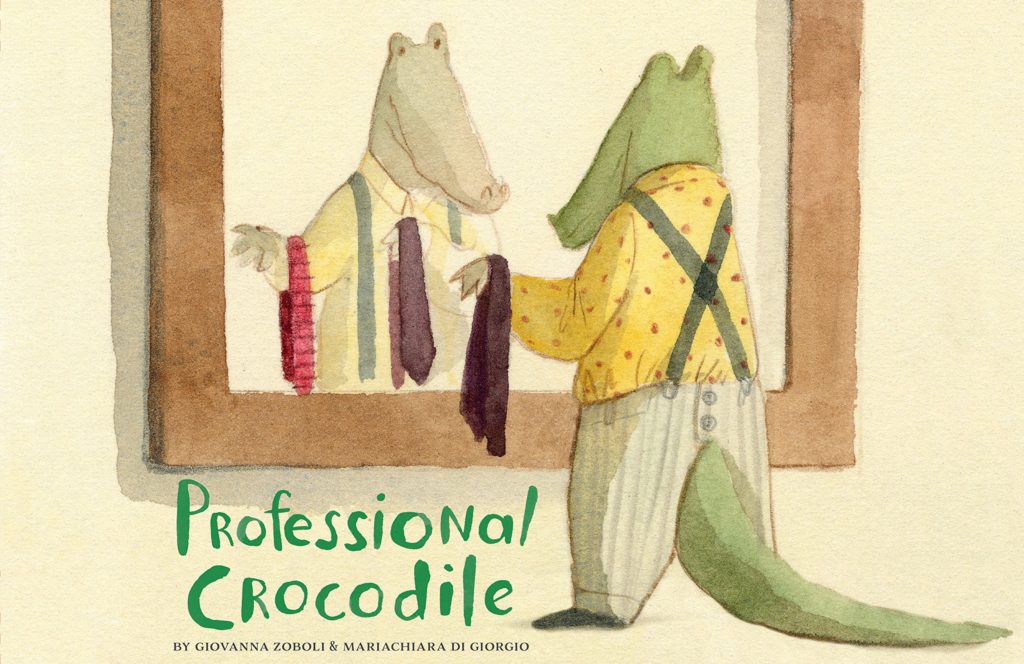 Professional Crocodile is a wonderfully wordless picture book that was first published in Italy. I decided to write about it today because it feels so full to me of character and story that I don't notice that there are no words.
Mr. Crocodile wakes up and begins his day. He lives in a world beautifully full of quirky people and exotic animals. Mariachiara's whimsical watercolors are bursting with details and funny asides.

But where is Crocodile going? He's going to work. And with varying sized panels we begin to recognize that this must be his routine.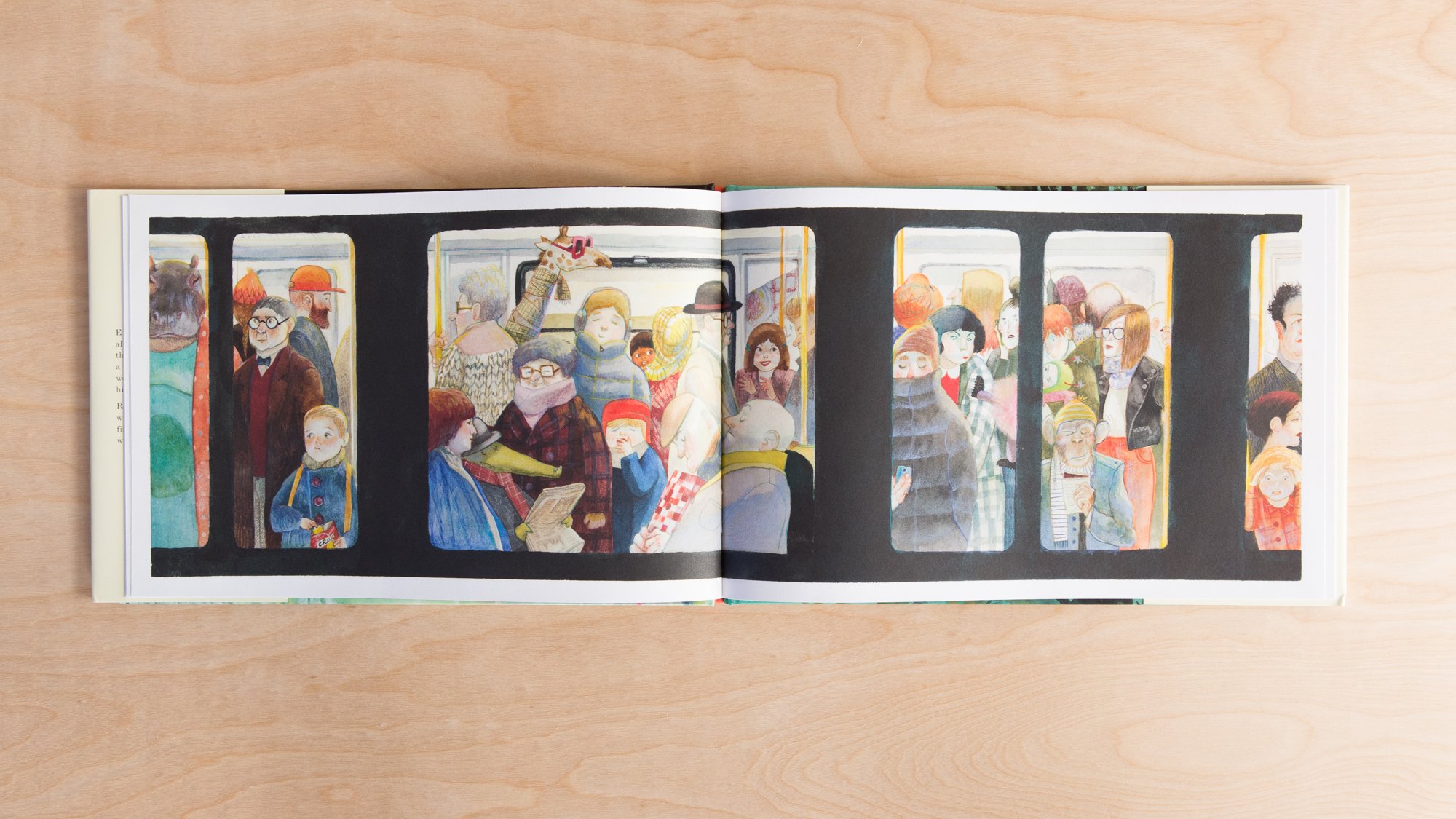 He waves to shopkeepers and seems to mindlessly go about his business. And we keep wondering…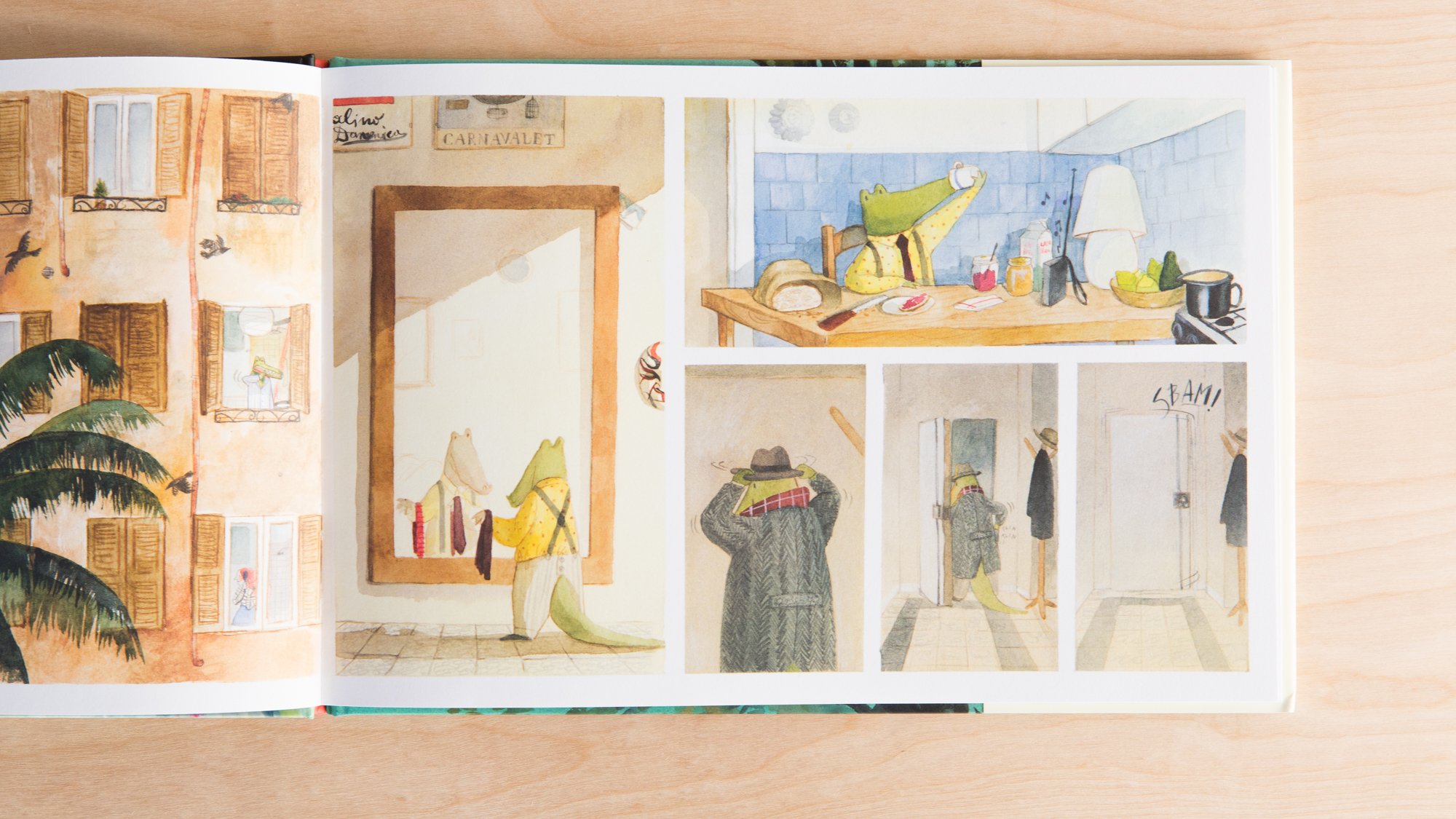 hmmmm… what is his job?
I'm not going to tell you. Because the fun of the book is the unfolding mystery.
I really enjoyed this beautiful book. From the long skinny (alligator proportioned) format to the heavy matte paper. The illustrations are truly endearing.