A few years ago, I let Kelly DiPucchio know that SUPER MANNY STANDS UP! struck a chord for me. It brought back memories from when I was in elementary school and witnessed bullying. It always bothered me to see bullies target certain students repeatedly and with such meanness.
And while I was kind to students who were bullied (perhaps that was my attempt to stand up), I wish I would have said something directly to those bullies. As I got older, I became more comfortable speaking up when I witnessed bullying. And I definitely speak up now. So I love the idea of a picture book inspiring children to speak up when they see something that's not right. Kelly is here to talk with us about the creation of SUPER MANNY, which features bright illustrations by Stephanie Graegin.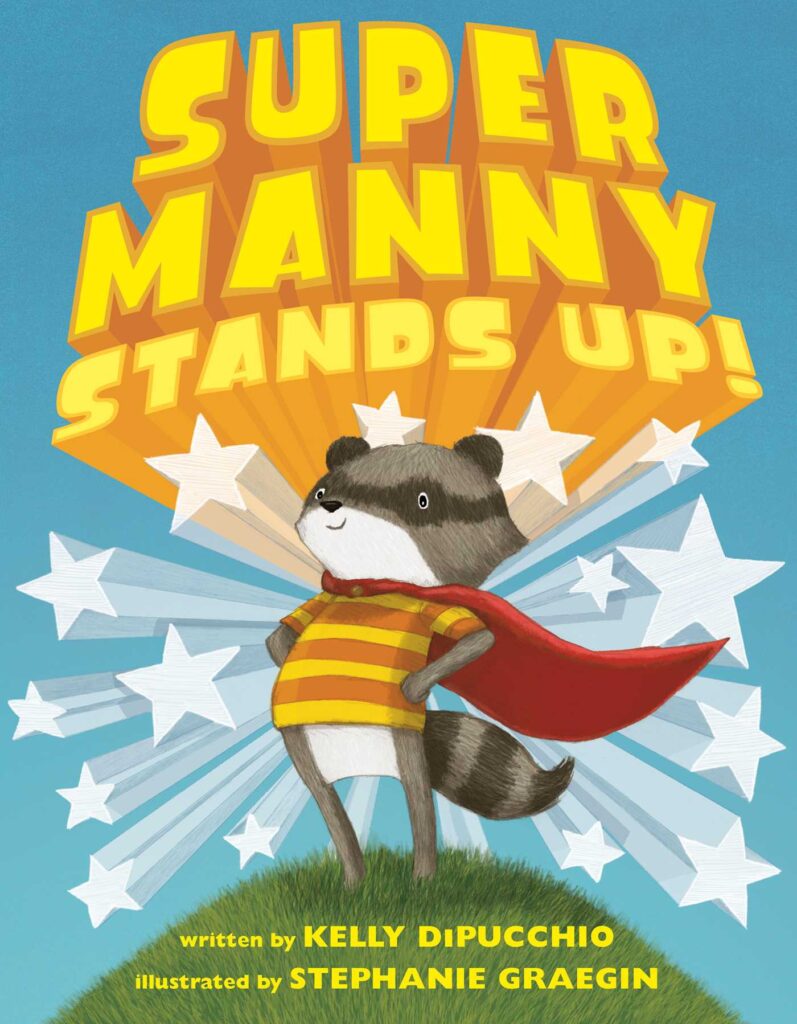 Opening line: "Every day Manny put on a different cape after school."
The capes: Through imaginary play at home, Manny wears different capes to battle different imaginary creatures, such as sea creatures and zombie bears.
The bully: It's a good thing Manny wears his top secret undercover cape for school. When a bully arrives on the scene and is mean to Gertie, Manny gets the courage to stand up, and he makes a new friend.
Now, let's hear from Kelly!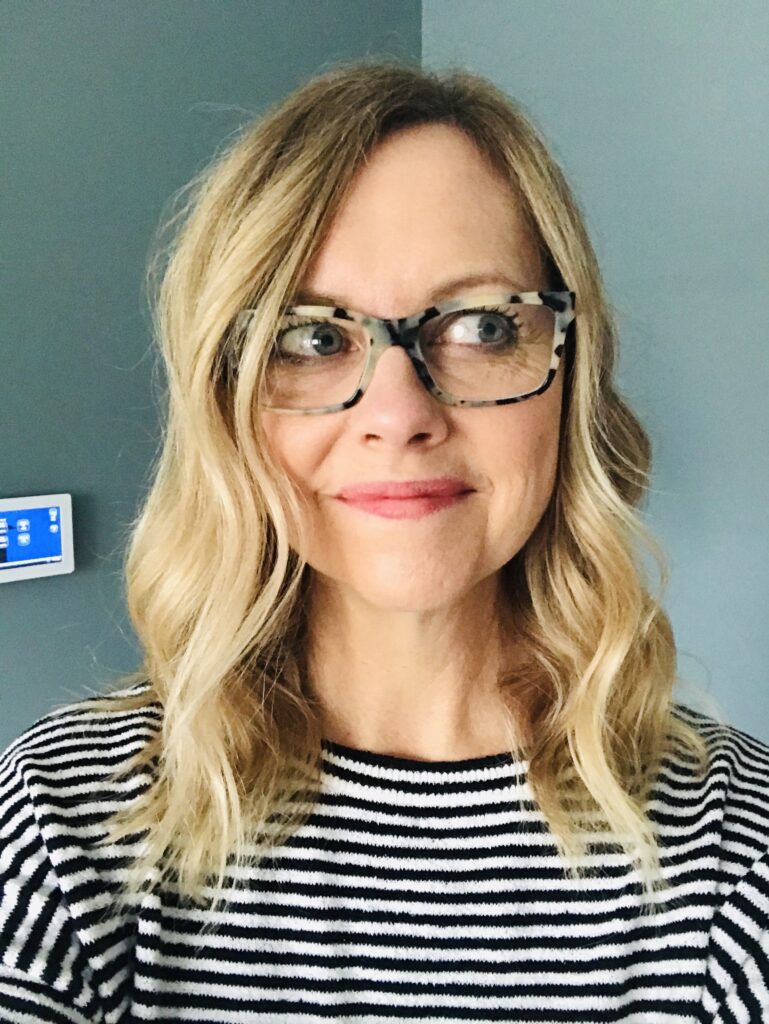 What was your inspiration for creating Manny Stands Up?
My agent, Steven Malk, sent me a character sketch that his client, Stephanie Graegin, created. He asked me if I would be interested in coming up with a story for this adorable racoon dressed like a vampire. After spending a few days waiting for the little guy to speak to me, I was surprised when I began to hear him tell the story a superhero and not a vampire. With Stephanie's blessing, I gave the character a brand-new identity and Super Manny was born.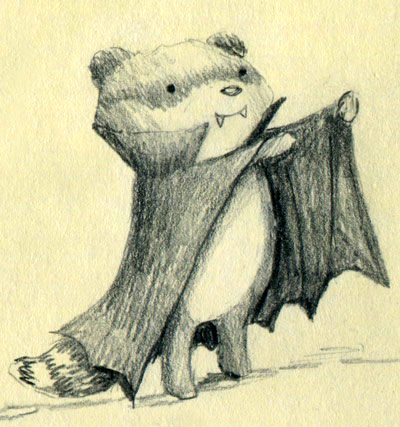 Interesting how it started with a picture! You kept him in a cape – just a different kind of cape. How did you approach developing the character and creating a story for him?
As with most of my manuscripts, I try to let the character lead and tell me his or her own story. I always start with a notebook and a pen, and then I try my best to get out of the way. When I'm able to put aside any expectations, I become more of an observer and a scribe. After I've completed a first draft, that's when I put on my writer's cap and I begin the process of shaping and elevating the story. It became clear to me early on that Manny was a character who spent a great deal of time in his imagination much like my own son had done when he was a little boy so I kept my son in mind while I was developing the character. When you have a clear understanding of who your character is and what they want, the plot falls into place more naturally.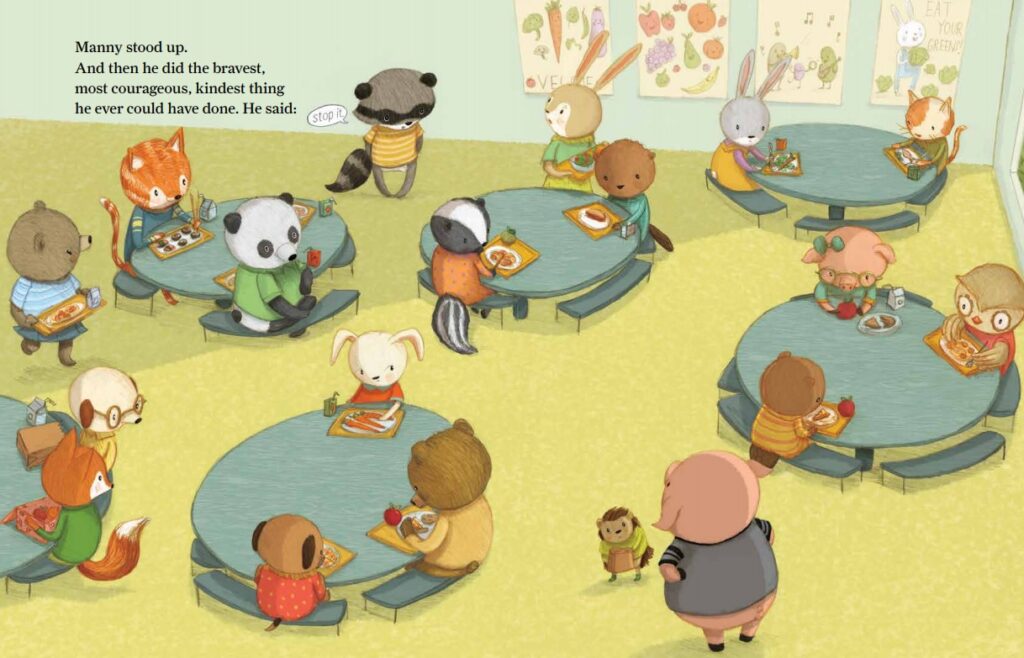 How did the second Manny book come about? Are there any more Manny books in the works?
When I sold SUPER MANNY STANDS UP, it was part of a two-book deal with Simon & Schuster so my editor and I talked about a second adventure soon after the first book was completed. I knew I wanted to develop the character Gertie more in the second book. After some discussion with my editor, we both felt an environmental theme was the way to go because it was an issue that was important to both of us. As of now, there is not a third story in the works for Manny and Gertie, but I would love to revisit these kind-hearted characters again one day if asked.
In SUPER MANNY CLEANS UP, Manny and Gertie stand up to protect the environment and save the planet. When they see litter in the city park and the negative impact on wildlife, Manny and Gertie decide they have to do something.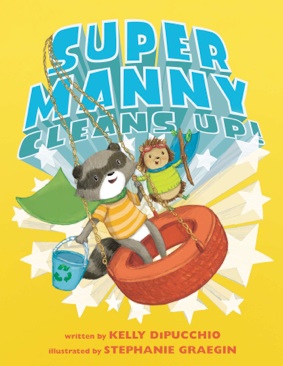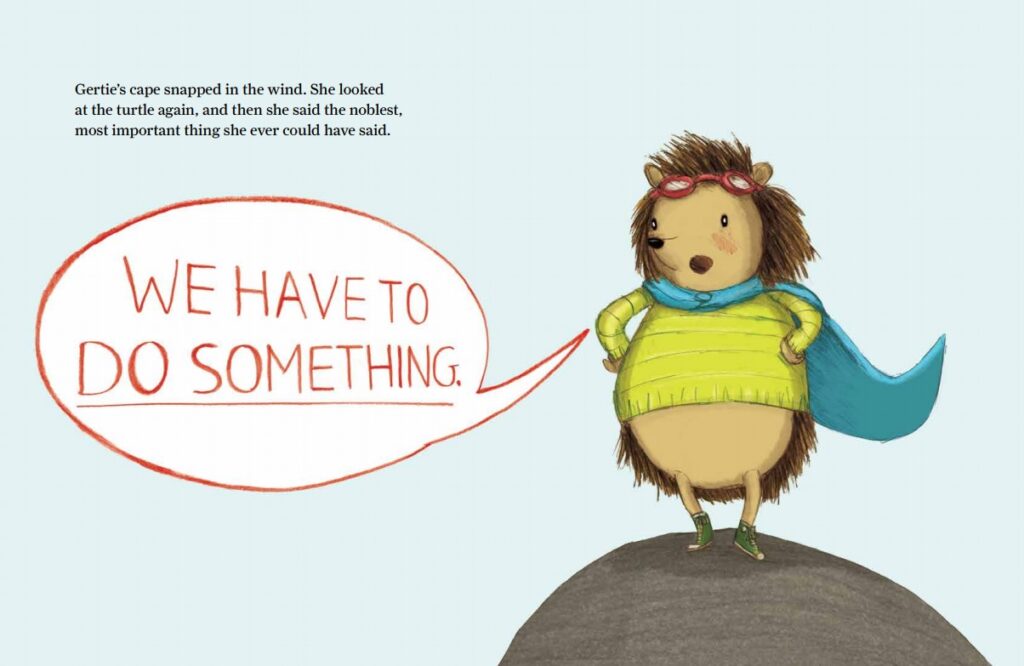 You have written many successful picture books. What are your top 3 tips for writing picture books?
1.Choose a few of your favorite published picture books and type out the stories so you can study the text without the illustrations. This exercise can be very illuminating.
2.Don't try to copy the market because trends are always changing.
3.Follow your heart and only write the stories that you are passionate about. Your unique voice will come through in your work if you lead with joy and authenticity.
What can we look forward to next?
I have three new picture books coming out in 2021! They're all very different, and I'm excited to share them with the world next year.
OONA is a mermaid story beautifully illustrated by Raissa Figueroa and published by Katherine Tegan Books, an imprint of HarperCollins.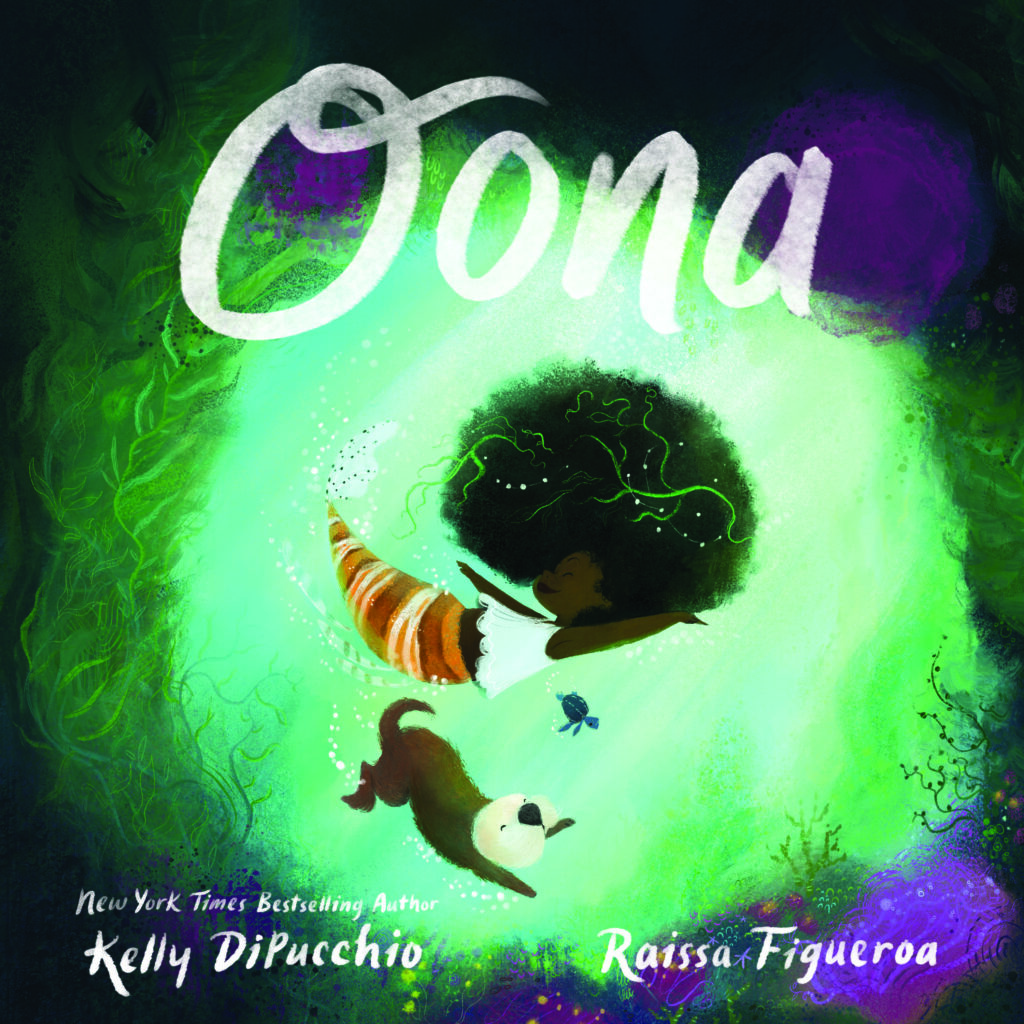 FORTY WINKS: A BEDTIME ADVENTURE is a fun rhyming story about a large family of mice. My editor for the Manny books, Emma Ledbetter, acquired the story when she became Editorial Director at Abrams Books. Lita Judge is illustrating and her mouse family is adorable!
I also have a picture book called NOT YETI coming out in 2021 with Viking Children's Books. The story is being brought to life by one of my favorite illustrators, Claire Keane.
All so exciting! Congratulations!
Connect with Kelly: Website Twitter Instagram
Connect with Stephanie: Website Twitter Instagram
***GIVEAWAY***
For a chance to win a SUPER MANNY book, leave a comment by September 1. I'll announce the randomly selected winner in my September post.
Congratulations to Michele Helsel for winning THE MOON KEEPER from my last post!
Thanks for reading & see you next time!
-Michelle