When I visited The Kerlan Collection of Children's Literature at the University of Minnesota, I was struck, inspired, surprised, and overjoyed, by many things. Seeing artwork created by iconic illustrators was incredible. The subject of my post today was one of the most overwhelming discoveries that I made and I feel an obligation to give this shout out to my fellow illustrators. My post today will pay homage to an unsung calling that we, as illustrators perform and which often goes (in my humble opinion) widely under recognized—
the art of production.
There were production notes written on many of the illustrators' work that I viewed. But I'm going to feature a few magnificent books by Arnold Lobel.
Present day illustrators are often graphic designers as well as illustrators. It's buried and hidden in our job description. Sizing the art to allow enough bleed for the page when it's cropped, considering the gutter, page count and book layout design, understanding capabilities and special effects they might want to utilize, fonts, making certain the type can be read over the illustration, color choices, and trim size. Even if the illustrator is being directed by an art director and/or book designer, the illustrator still must have a fluent understanding of production in order to communicate with their publisher.
And this is today. This is with computers to do extraordinarily amazing things that "back in the day" were either impossible, or incredibly tedious. I'm proud to be in my late 50's and also proud to say that I was involved in these primitive production techniques. But, as an illustrator, it can often feel burdensome and overwhelming to try to solve a problem that has nothing to do with drawing or painting. And yet, we are supposed to know and be able to do these things? So, when I see one of my beloved favorite artists doing color separations by hand I feel validated. It is uplifting, exciting, and I want to hug Arnold and show all of you what this spectacular artist was required to do, challenged to accomplish— above and beyond drawing his glorious pieces of art and creating endearing characters. I'm going to do my best to give brief descriptions about my photos. I hope that you will find it as interesting as I do.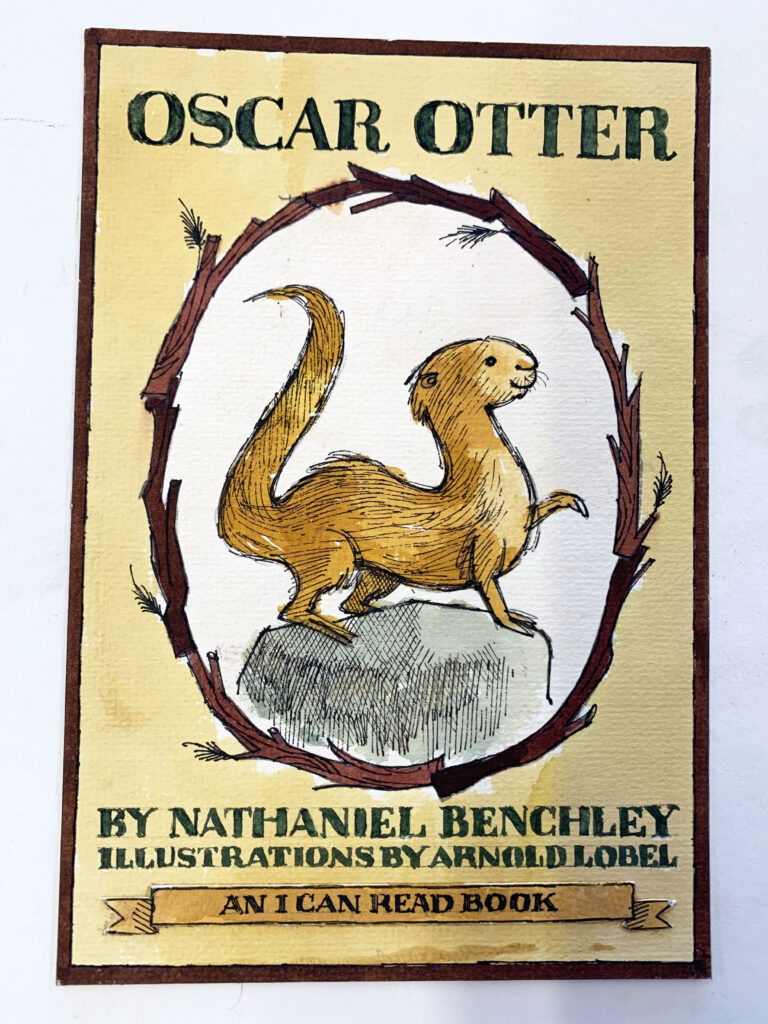 This is a color rough for the cover of Oscar Otter. All painted by hand and the lettering (because pre-computer) drawn by hand. But he is consciously thinking about what style of type he wants to use and showing us this in his design. Upper and lower case letters? Serif or sans serif? He is designing all of this as well as showing us what colors he envisions.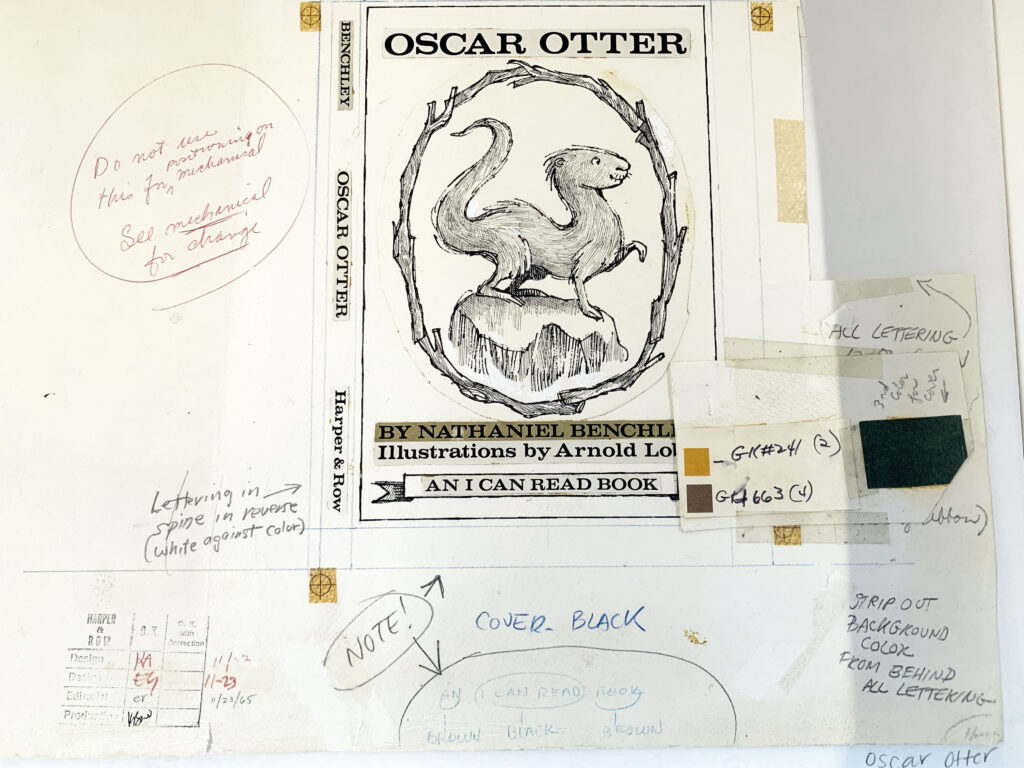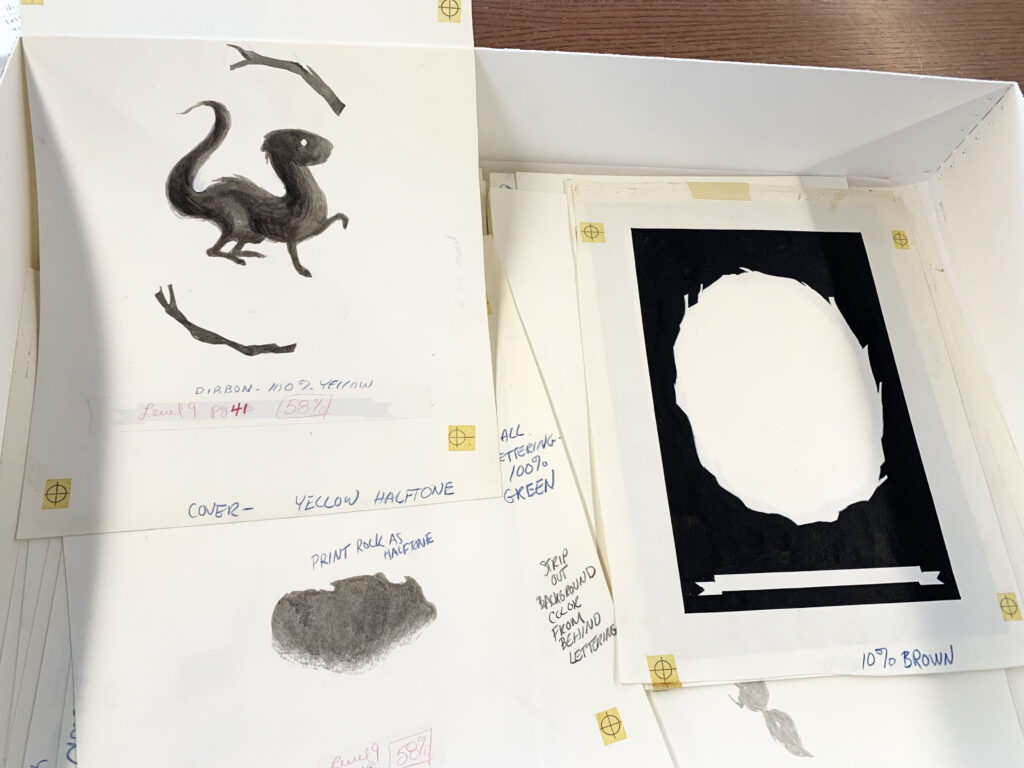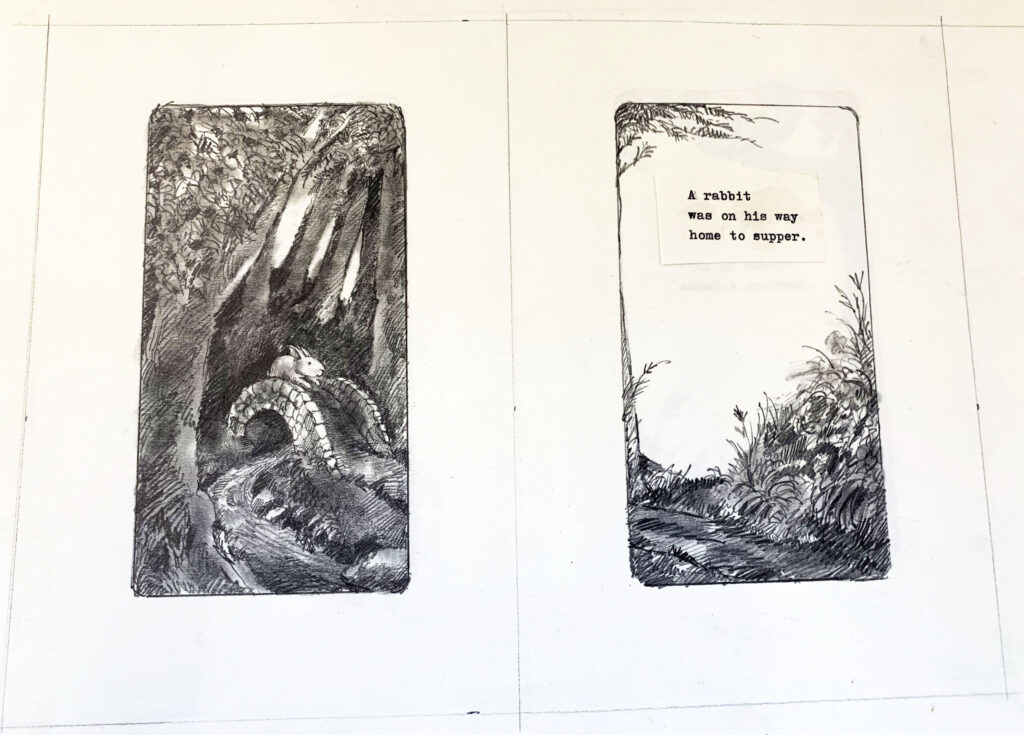 On these pages, Lobel has typed out the text and cut it apart indicating page layouts/text breaks and to enable him to design his art and characters to flow around the copy. I do this today and I'm certain all illustrators do a version of this either in this same hard copy way, or on the computer.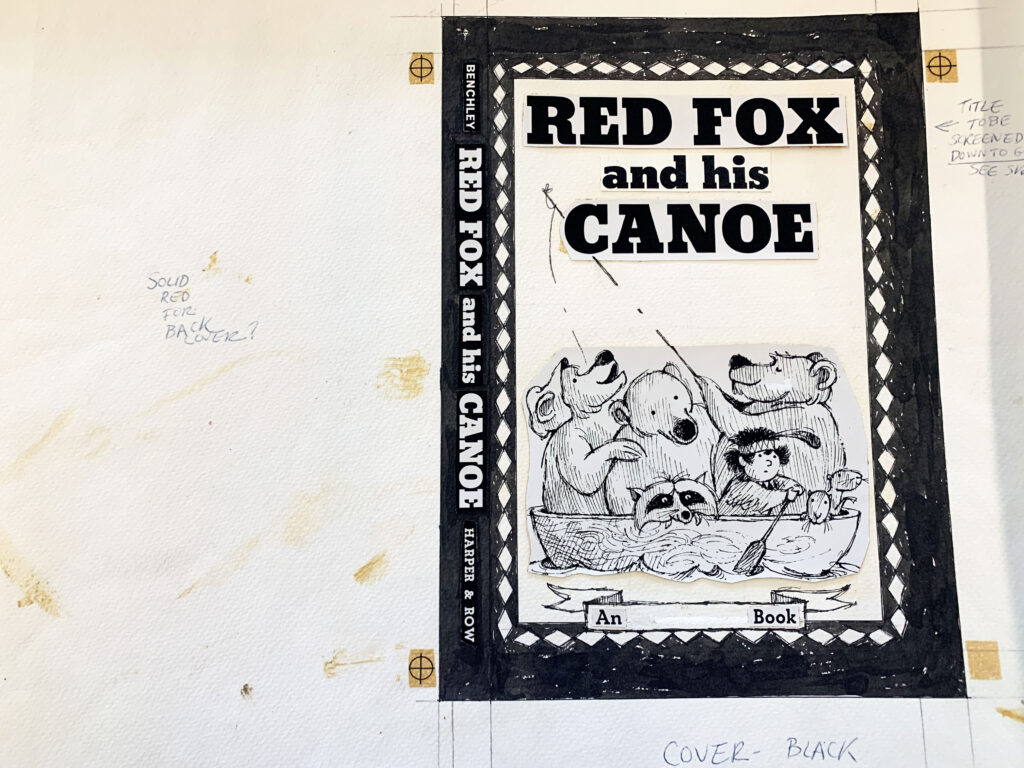 Here is another book cover design by Arnold Lobel. Notice his color indications and that the type and artwork has been printed, cut out, and glued down to the board. From the look of the yellowing on the page, he probably used rubber cement. In my day we used rubber cement as well as melted wax. I know that rubber cement is a nightmare for conservationists.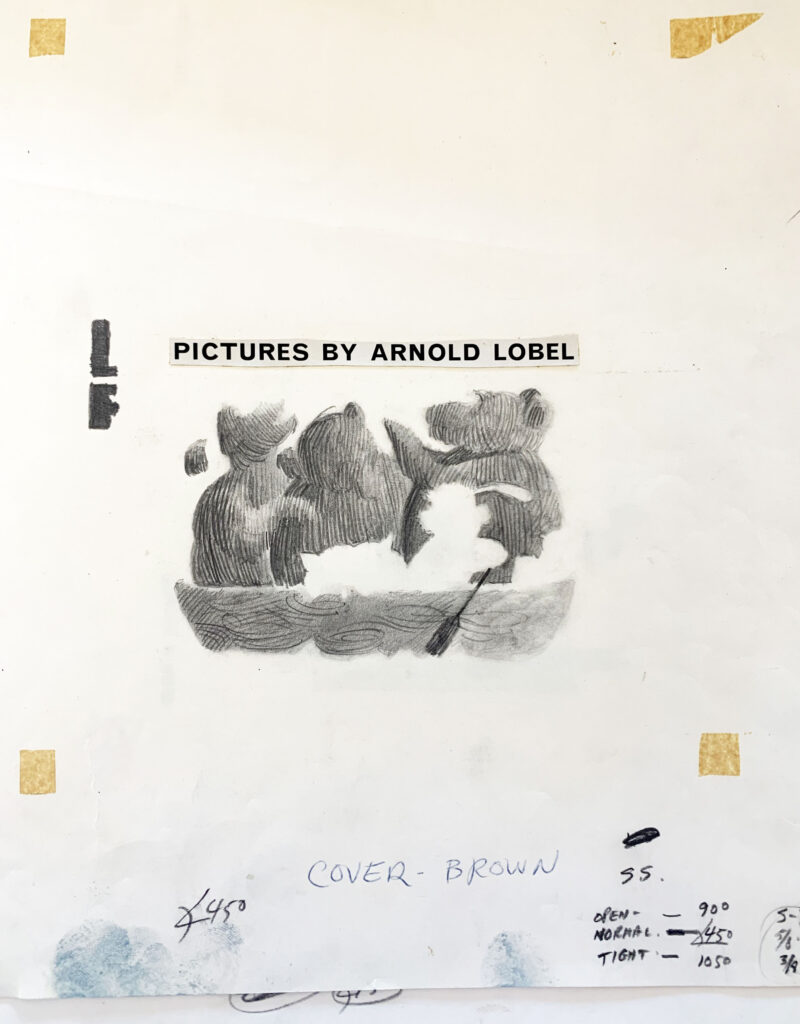 Here is a hand-drawn "brown" color layer for the cover. The previous photo instructs that is the "black" layer.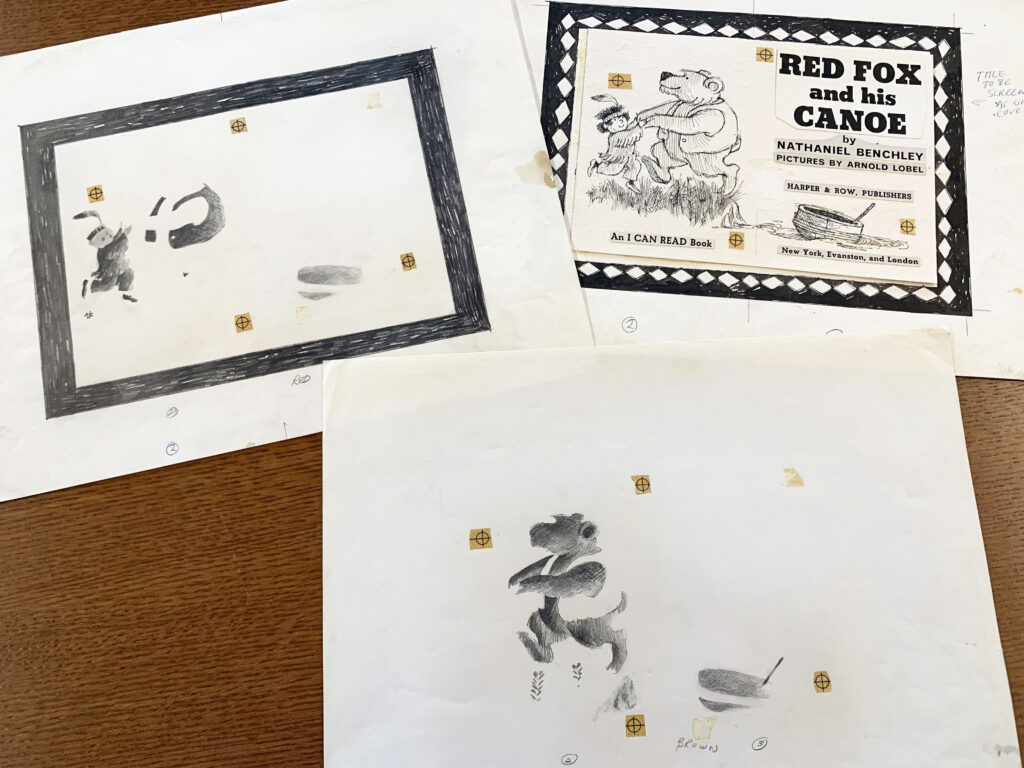 I wonder if this is the title page? Again, showing each layer he needed to draw for each separate color.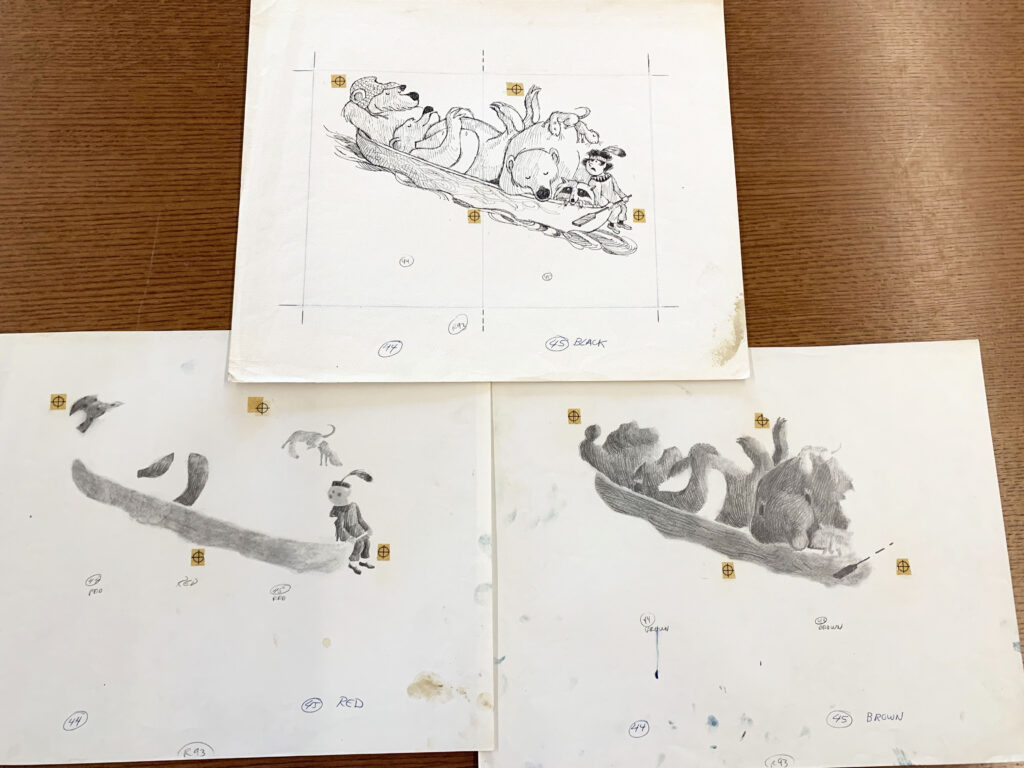 The above photo shows Arnold Lobel's color layers. Also notice the page layouts and the dotted lines showing the page fold for the spread. A knowledgeable illustrator always considers where the spread will fold and adjusts their artwork so that nothing 'important' is lost in the gutter (about 1/2 inch to either side of the centerfold). This needs to be mapped out on the artwork so that that the printer understands how the page should be trimmed and folded.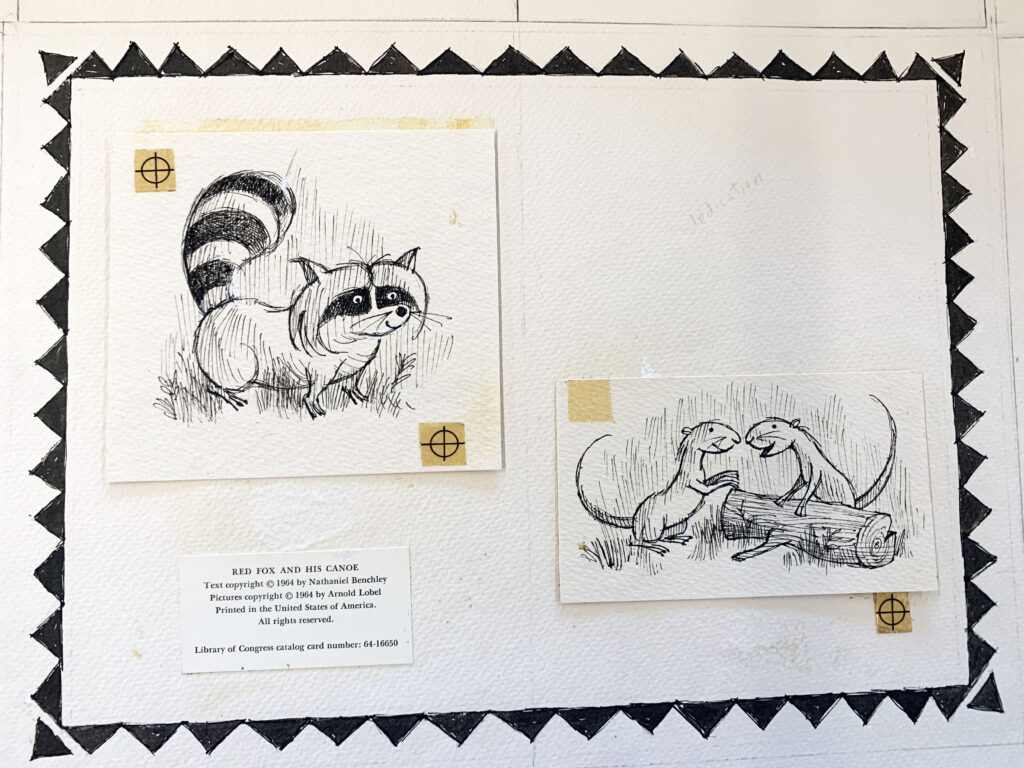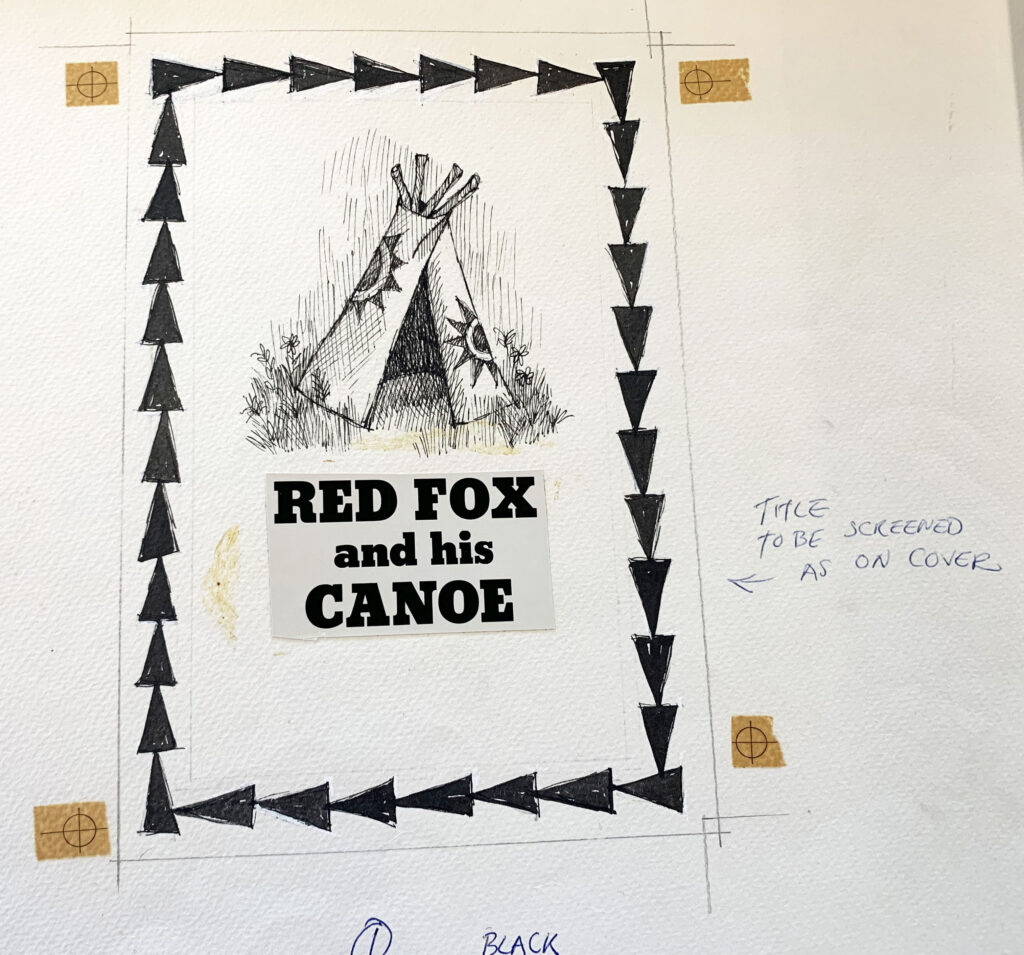 A few more page layouts showing color instruction and text design.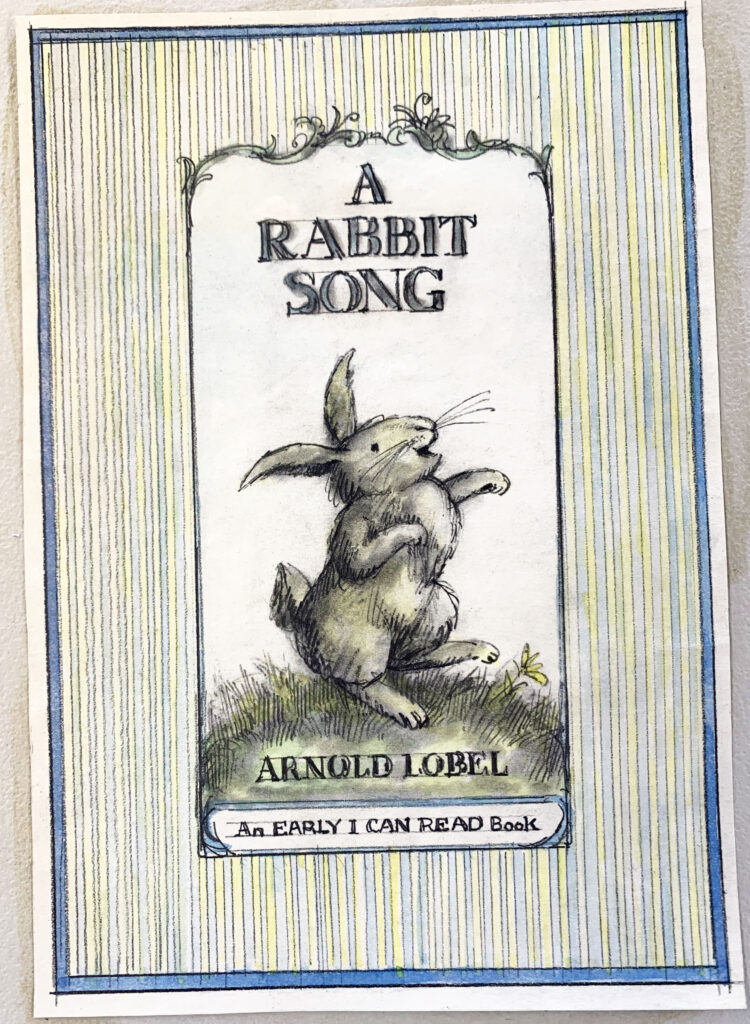 Arnold Lobel wrote and/or illustrated somewhere close to 100 books. As I poured through the boxes of his work I was grateful to see, and am excited to share, the production side of his book-making. I believe it is an important part of what we do as illustrators and picture book makers. And although today computers and printing technology have facilitated and streamlined these techniques, the knowledge and skill necessary to execute them remains the same.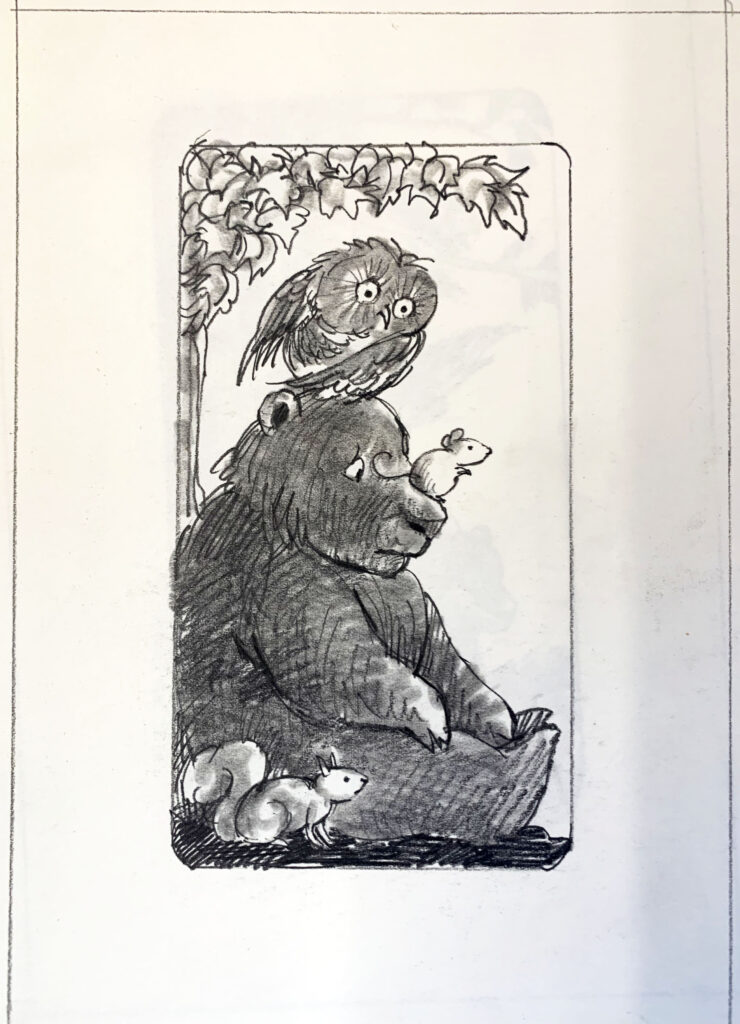 *************************************************************************************Picture Book Builders hit a bit of a glitch and email reminders did not go out to our followers as they usually do. We apologize for any inconvenience and please, look through our list and be sure to catch up on any exciting posts that you might have overlooked 👀!