Note: Two things. First of all, thank you for hanging in with us, readers, while our site experienced technical difficulties that brought our emails to a screeching halt AND made it impossible for any of you to comment. PLEASE revisit recent posts, especially those featuring book giveaway contests you were unable to enter, like this one and this one (still open!). Also, just wanted to publicly thank Kim Norman for her time with PBB. Kim, we've so enjoyed having you as a blog mate and will miss you enormously!
Today, I am thrilled alum Linda Ashman could drop by to chat about her newest book, FIRE CHIEF FRAN (illus by Nancy Carpenter), published in October by Astra. This book has received rave reviews to the tune of FOUR stars, from SLJ, Kirkus, PW, and Booklist … and no wonder! The fast-paced rhyming text is energetic enough to keep kiddos enthralled from first page to last, and the bold, bright illustrations put them right in the middle of the action. What a fabulous read-aloud, for lap time AND groups!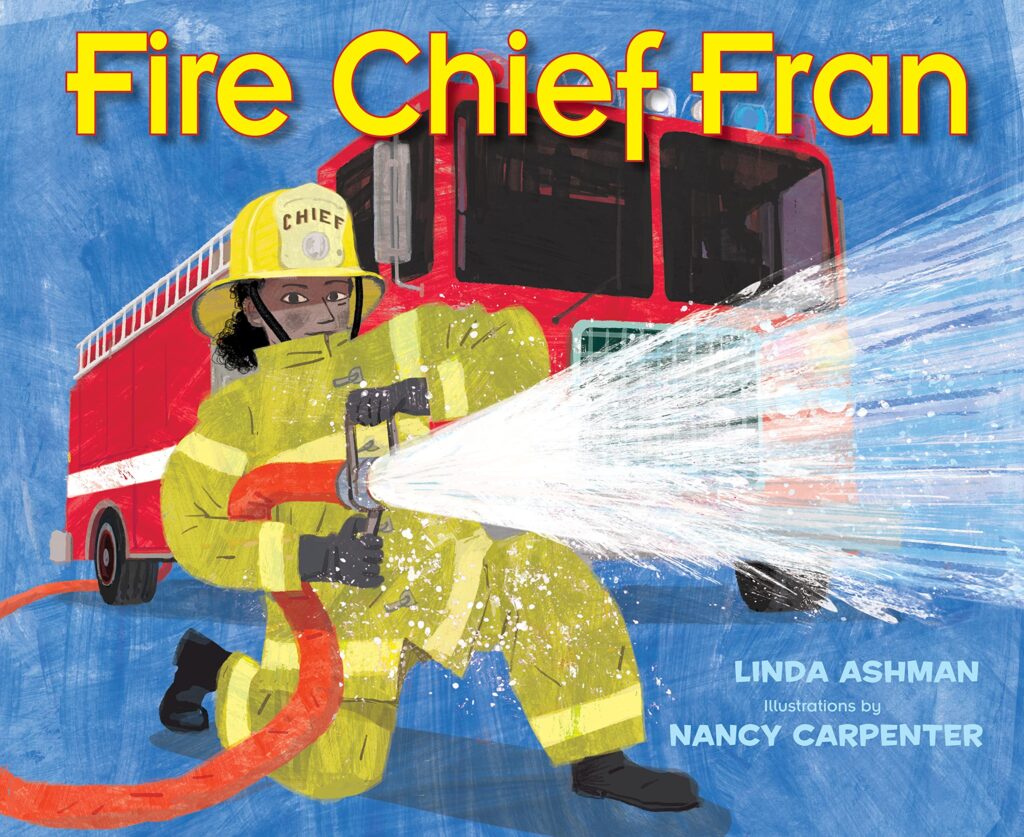 Jill: Linda, I love this book's day-in-the-life presentation. We witness various station chores of firefighters, like cleaning equipment, giving tours, and cooking for the crew, but then we also get to experience what happens when any of those things is interrupted by an emergency call. That "drop everything" feel comes through beautifully. Did you interview (or hang out with) firefighters to make this feel so realistic?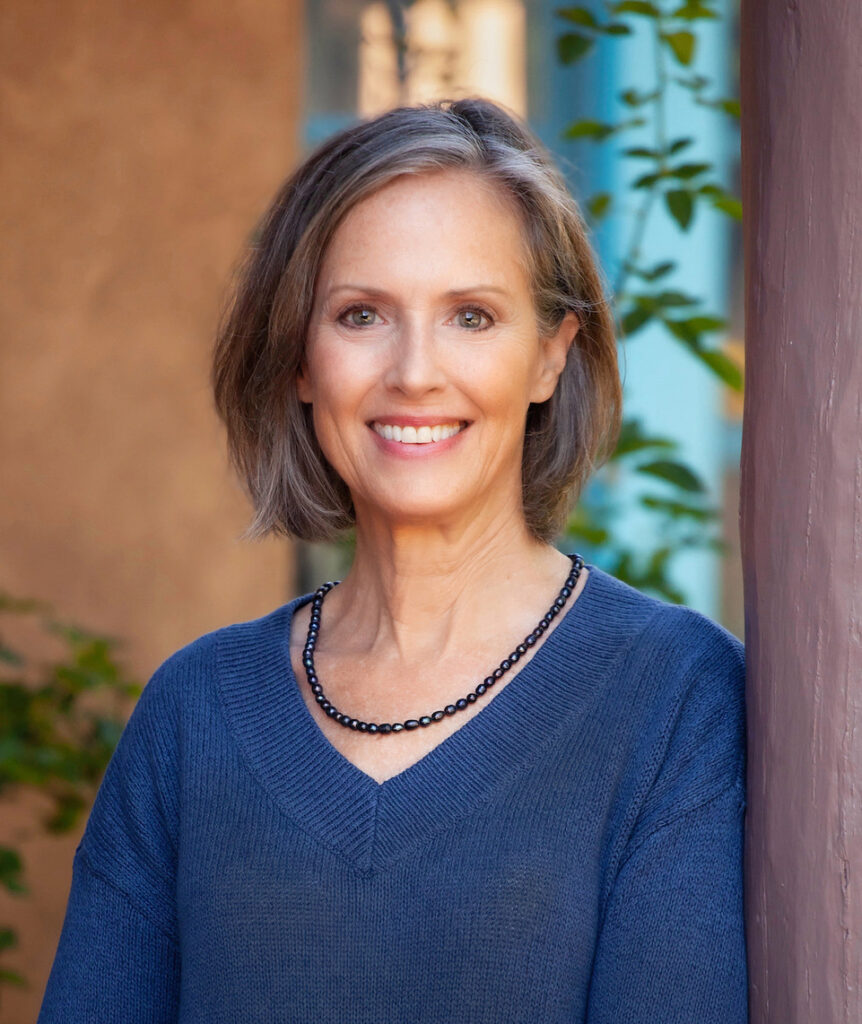 Linda: Yes! But before interviewing anyone, I did lots of online research to learn more about firefighting in general—about the schedules firefighters work, the kinds of calls they receive, the different uniforms they wear, the types of training they do, truck colors, fire poles, etc. I learned so much (some of which ended up in the FAQs at the end). 
Typically fire chiefs have a more supervisory and administrative role, especially in large fire departments, so I set the story in a small town so Fran could be more involved in the action. Then I reached out to female fire chiefs in four small-to-midsize communities around the country. They were incredibly helpful and generous with their time, answering my many questions and, later, reviewing the text and art just before publication. And because they're members of such an exclusive club—female firefighters make up less than ten percent of all firefighters, and women in leadership positions are even more rare—they were really enthusiastic about a picture book featuring a female fire chief.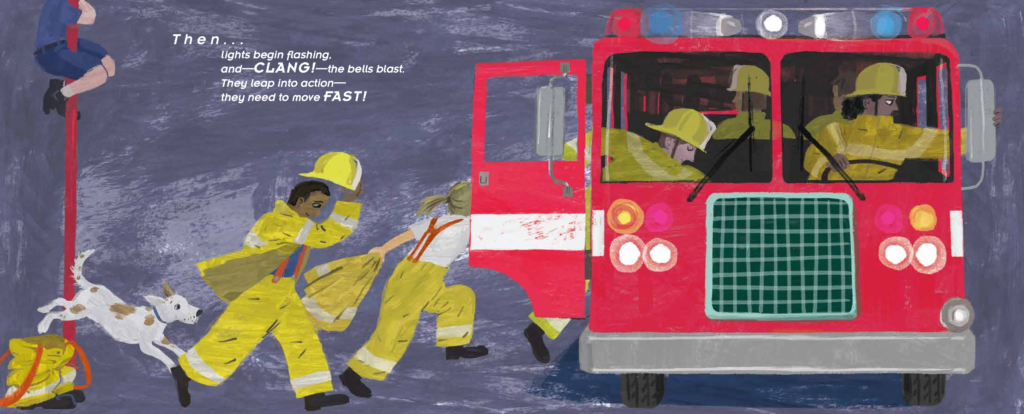 Jill: I live in an area that requires reliance on volunteer firefighters, so I appreciate that you've captured a firefighter's deep sense of commitment to their community. Might you have other stories in mind to showcase community helpers?
Linda: I'm always hesitant to talk about story ideas before they're fully hatched (lest the publishing gods smite me!). So let's just say I've submitted a proposal for a story featuring a woman in a similarly non-traditional role, with lots of potential for action, repetition and sound effects! 
Jill: Of course I understand … and now I'm intrigued. Let's talk rhyme. Yours is flawless, despite the fact that you've incorporated plenty of incredible sound effects. Such a lively and FUN read-aloud! Let's talk about the writing:  Do you recall which sections were particularly tough to work out?
Linda: Thanks, Jill! My original mission was to write a lively read-aloud, so I appreciate that—especially coming from you. It's always interesting to look back at early drafts and see how little they look like the final manuscript (and how convoluted and nonsensical they are, at least in my case). I struggled with the refrain for a long time. I played around with a lot of versions, finally settled on one, then tweaked it again after the manuscript was acquired. 
At some point after acquisition, my editor asked me to include a wildfire in the story given their increasing prevalence, particularly in the west. This made sense, but also was a bit tricky, as it meant adding another emergency, another "back at the station" episode and another refrain.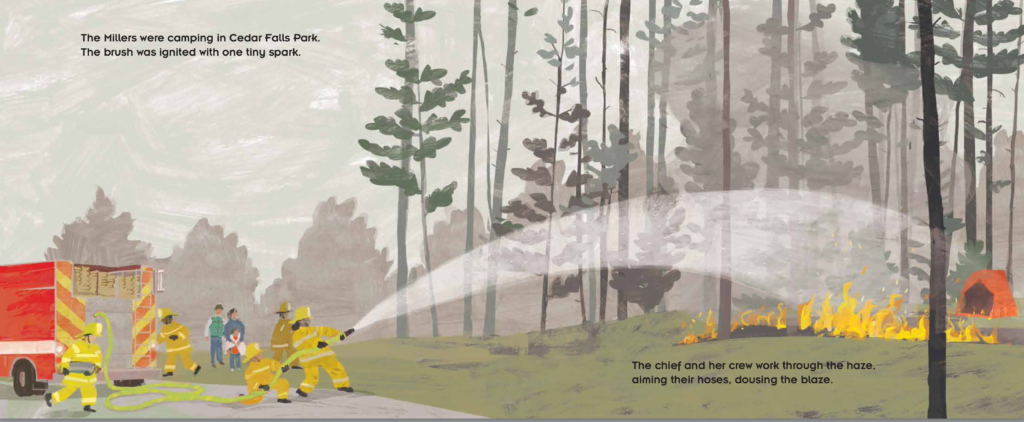 Jill: I'm surprised. That scene fits in so seamlessly! Kids won't be able to look away from Nancy Carpenter's bright, captivating art. She absolutely grabs a reader, alternating intimate close-up POVs with occasional longer viewpoints. That somehow makes this little book feel … well, BIGGER. What a gift.
Linda: Nancy is SO talented. Many years ago, she illustrated a book of poems I'd written (M is for Mischief), but we'd never met. I finally got to meet her in person (sort of) when we did a virtual bookstore visit together recently. It was so interesting to hear about her process and see some of her visual inspiration—photos of women firefighters, various color schemes, the toy fire truck she used as a model. She also visited her local fire station and talked to some firefighters there as well.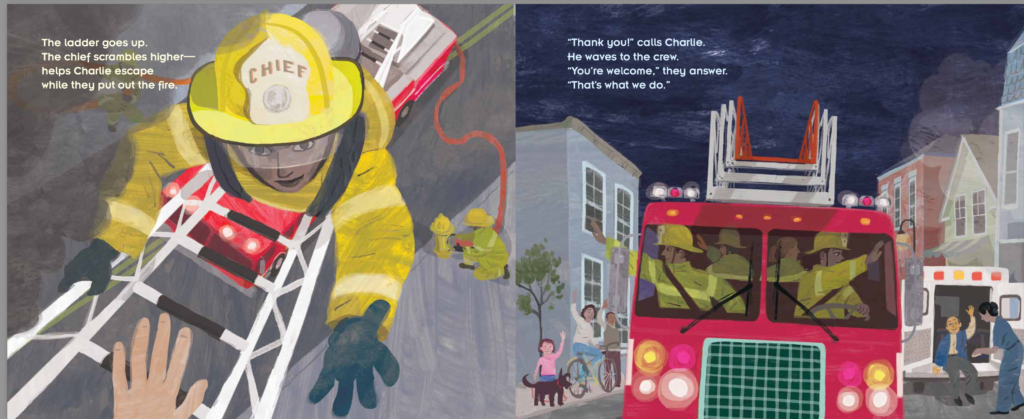 One thing Nancy said during the bookstore event really stuck with me. Even after so many years and so many books, every new project feels like starting from scratch in terms of her style and approach. Maybe that's why each of her books feels so distinctive. I just love The Great Stink, for example, which is so fun and detailed and fascinating. Compare that to, say, A Letter to My Teacher and 17 Things I'm Not Allowed to Do Anymore. All different, all incredible, all Nancy.
Jill: Yes, it isn't always easy to look at a book and think "Aha! Nancy Carpenter did that." Talk about versatility! What can we look forward to, next, from you, Linda?
Linda: In February I have a book coming out about my favorite animal. Wonder Dogs!, illustrated by Karen Obuhanych (Simon & Schuster), is narrated by a small rescue mutt who admires the many skills of the dogs he sees around him (agility, search and rescue, inspecting, assisting, etc.), then considers his own "talents" (scaring squirrels, cleaning up spills, greeting guests and—most of all—providing love). Then in June, I've got a poetry collection coming out, my first in many years. Champion Chompers, Super Stinkers and Other Poems by Extraordinary Animals, illustrated by Aparna Varma (Kids Can Press), is a collection of mask poems designed as a guessing game. Kids can read the poem, get a small glimpse of the animal in the illustration, then turn the page to see who it is. Both very fun projects to work on.
Jill: THANK YOU, friend! And readers, you'll be happy to know that Linda is returning to guest post in February and June to introduce those upcoming books.
GIVEAWAY! For your chance to win a copy of FIRE CHIEF FRAN, simply leave a comment below.
---
Linda Ashman is the author of more than 45 picture books and The Nuts & Bolts Guide to Writing Picture Books. Her books have been included on the 'best of the year' lists of The New York Times, Kirkus Reviews, the Children's Book Council, Bank Street College of Education and The New York Public Library, among others, and have been translated into many languages. Linda's latest book, Fire Chief Fran, illustrated by Nancy Carpenter (Astra), received starred reviews from Publishers Weekly, School Library Journal, Kirkus and Booklist, which called it "informative, engaging and uncommonly inspiring." Linda and her husband Jack Hicks live in Chapel Hill, North Carolina. During baseball season they can be found cheering on their son Jackson, a minor league pitcher. For more information, visit lindaashman.com.