My newest picture book, BEHOLD THE OCTOPUS! released 2 weeks ago from Peachtree Publishing.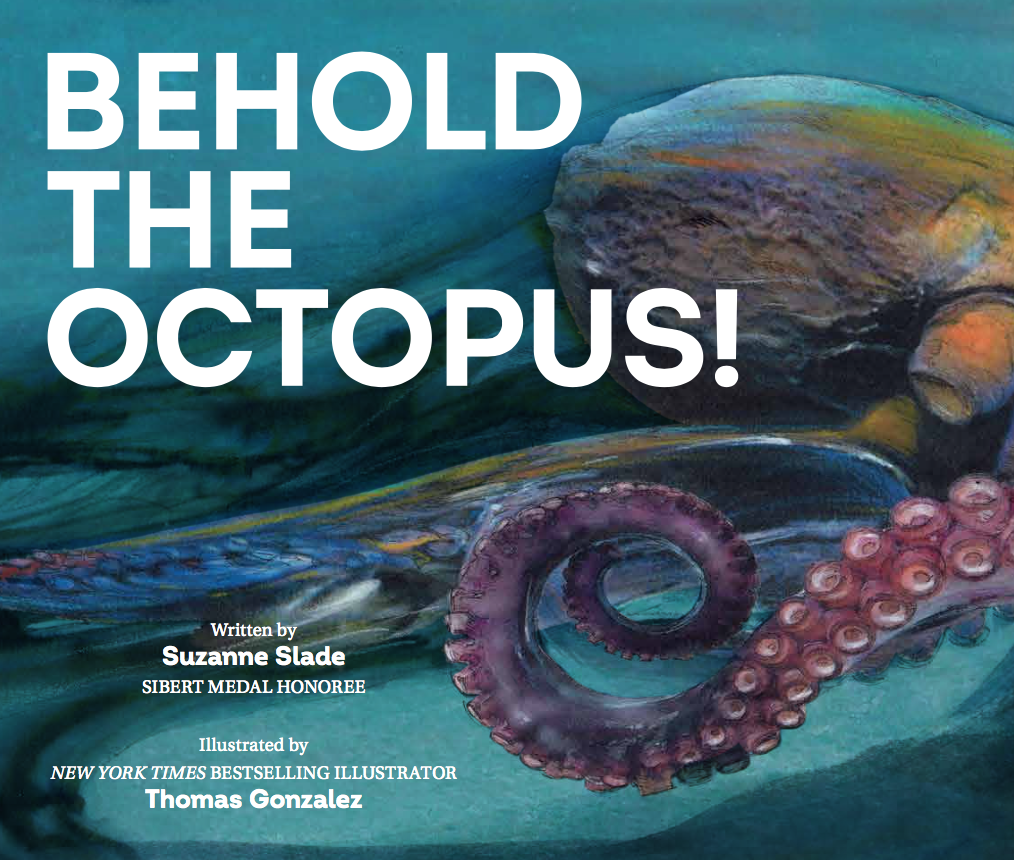 I'd love to take credit for coming up with the idea for a book about the clever, curious, and colorful octopus, but alas, I didn't.
Tom Gonzalez, the talented illustrator who I'd worked with on COUNTDOWN, pitched the idea to me several years ago. He was mesmerized by the mysterious octopus, like most of the world, and really wanted to do a book about them (this was years before Netflix released their uber-popular documentary, My Octopus Teacher.)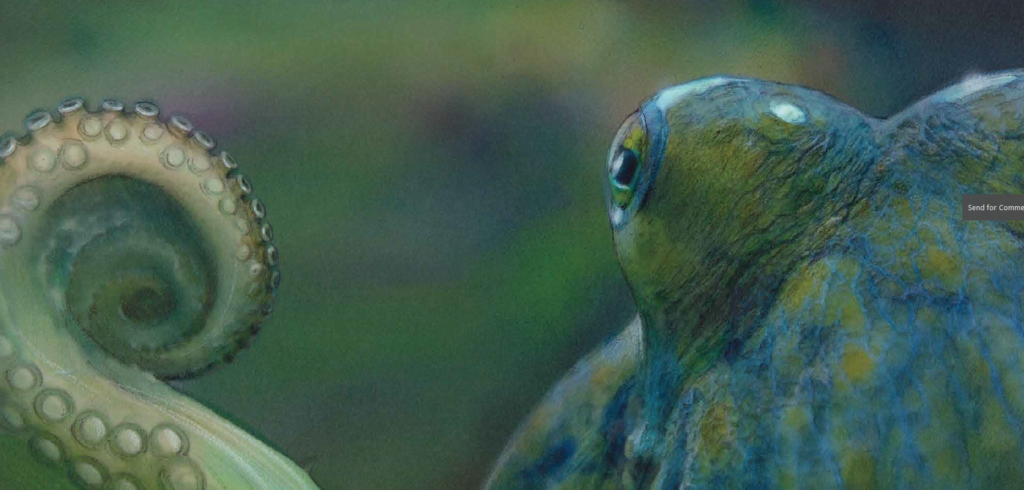 Tom knew the octopus would be a glorious subject for a picture book, and he was right!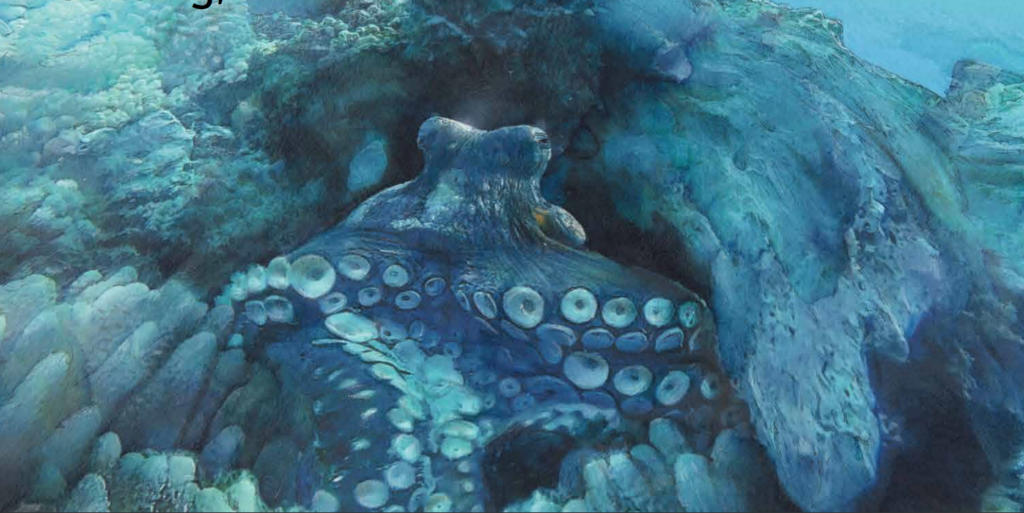 I enjoyed researching many fascinating octopus species for the project. These gorgeous, talented creatures possess unique talents, such as the ability to change skin color and texture to precisely match their surroundings.
There are many amazing octopus varieties, so it was exciting and challenging to select which ones to feature in the book. After much consideration, I selected eleven incredible, surprising species for the main text plus two others for the back matter pages. Brief lyrical text drives the story, while sidebars would provide more details about each kind.
For example, the blue-ringed octopus is small but mighty. Though its body is about the size of a golf ball, it produces a highly potent venom that can kill large predators and even humans.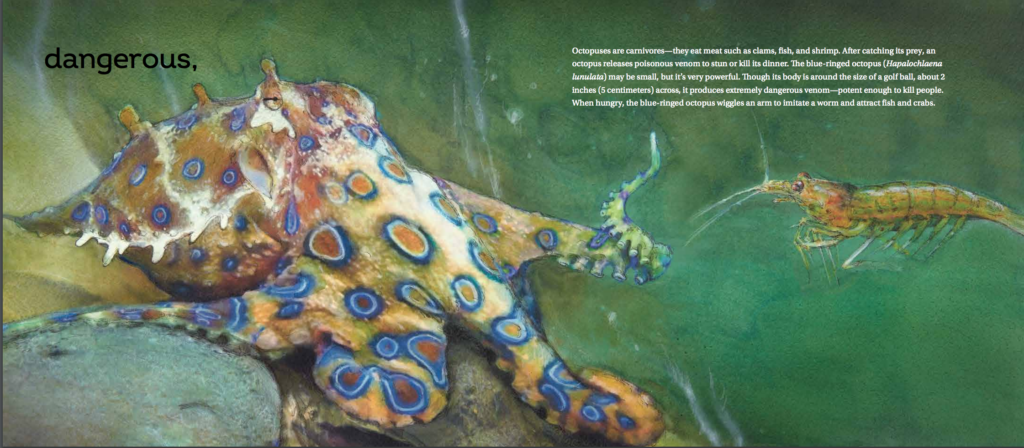 The algae octopus can leave the water and walk on land!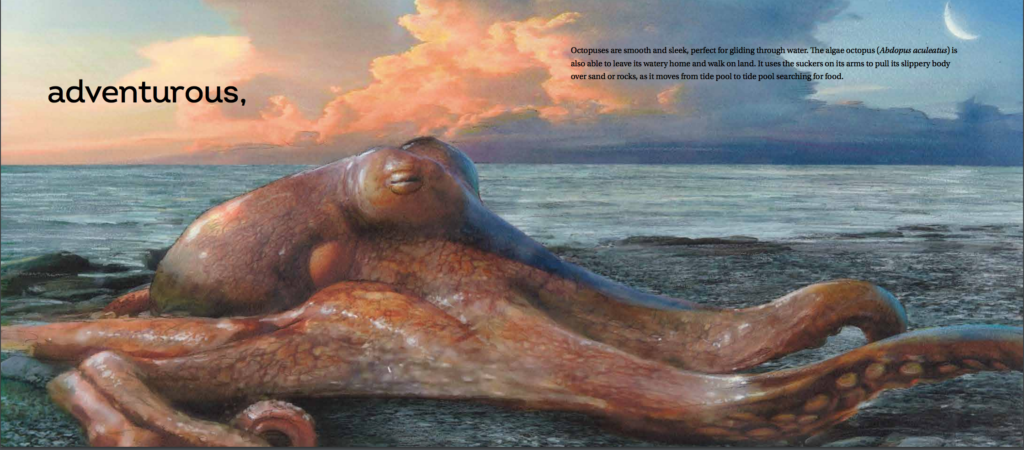 The female blanket octopus unfurls long, regal webbing to scare off predators.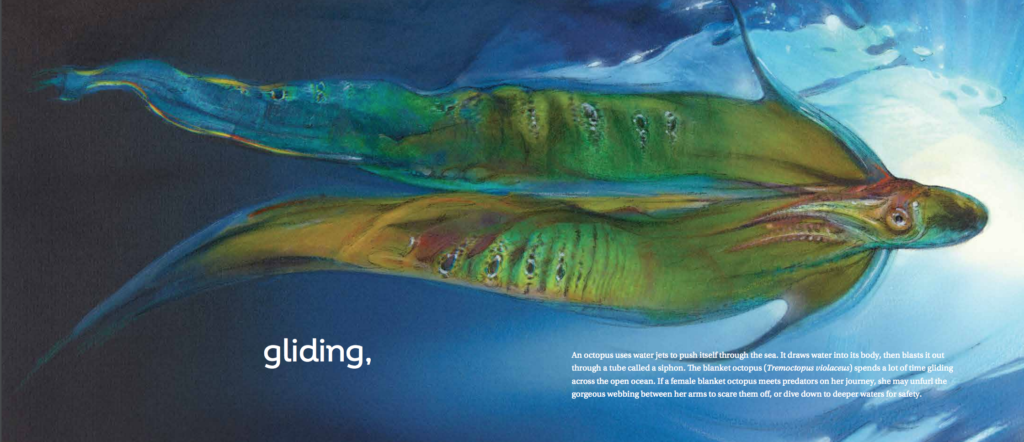 As you can see, the octopus is one of Earth's most phenomenal creatures! What fun it has been to share these magnificent animals with young readers.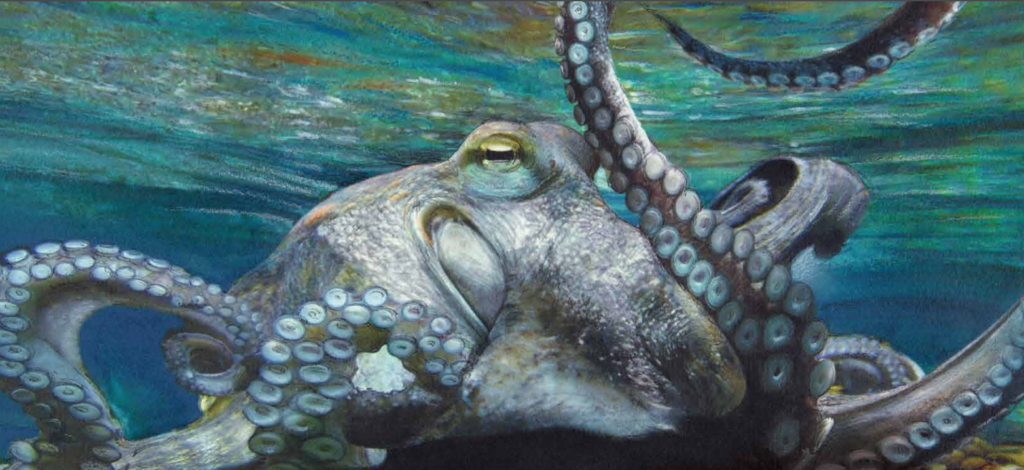 If you'd like to see more, here's the book trailer for BEHOLD THE OCTOPUS!
Plus BEHOLD THE OCTOPUS! Activity Kit
★ "[An] absolute treat of a nonfiction picture book. … Gonzalez's photorealistic art is breathtaking"
— The Bulletin of the Center for Children's Books, Starred Review
* * * * Enter to Win a Copy of BEHOLD THE OCTOPUS! * * * *
Leave a comment and/or share this post on social media for each entry.