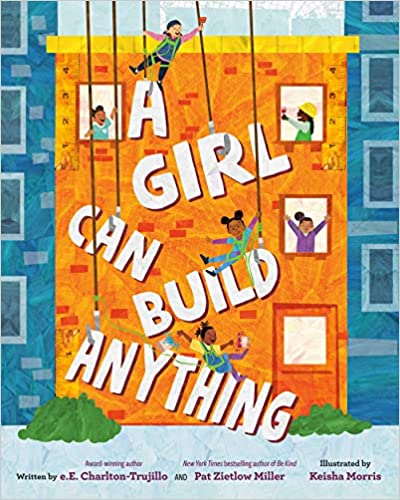 I'm happy to welcome illustrator Keisha Morris to the blog today. Keisha created the art for A GIRL CAN BUILD ANYTHING, written by e.E. Charlton-Trujillo and me, which joined the world on April 18.
When e.E. and I were writing the book, we thought it would be super-cool if the book's art was physically created or built in some way to echo the theme of the book. Viking Books agreed, and that's where Keisha came in.
In the Q&As below, Keisha explains how she made the amazing art.
What process did you follow to determine your creative direction for the art in A GIRL CAN BUILD ANYTHING? I assume you started by reading the text, but then what happened?
Once I've read the manuscript, I let the ideas flow in and start with scribbling those ideas in a sketchbook or on my iPad. I try not to stay too long on a single spread during this part, I want to move quickly to get the ideas out fast. At this stage, I like having more than one idea for each spread so when I go back and create detailed sketches, I can select the strongest idea to move forward with.
I knew I wanted to incorporate tools into the artwork somehow, so I had to keep that in mind as I moved forward with the sketches. And, when I think about the characters in any book, I want to make sure there is a wealth of diversity and inclusion throughout. I know I won't get every one of every background in the book, but it's always on my mind when illustrating books for kids.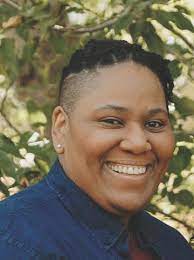 What materials did you use to create the art for A GIRL CAN BUILD ANYTHING? How long did it take to complete the art?
I used tissue paper and Mod Podge and collaged it together in Photoshop. With this book, I also used tools I found around my house to add into the artwork. It was a bit of a different process for me, so completing the final artwork took a little longer than usual. It took a couple of months to get everything together and turned in.
Which spreads are your favorites? Why?
This is a hard question to answer … but I think my favorite spreads are the first spread, as it feels the most whimsical and dreamy of the bunch. And then, I love the spread where you see all the girls creating, building, and crafting different things. That was the type of kid I was – always trying to make something with whatever materials I had.
Here are some of Keisha's beginning sketches before she created them with tissue paper and Mod Podge.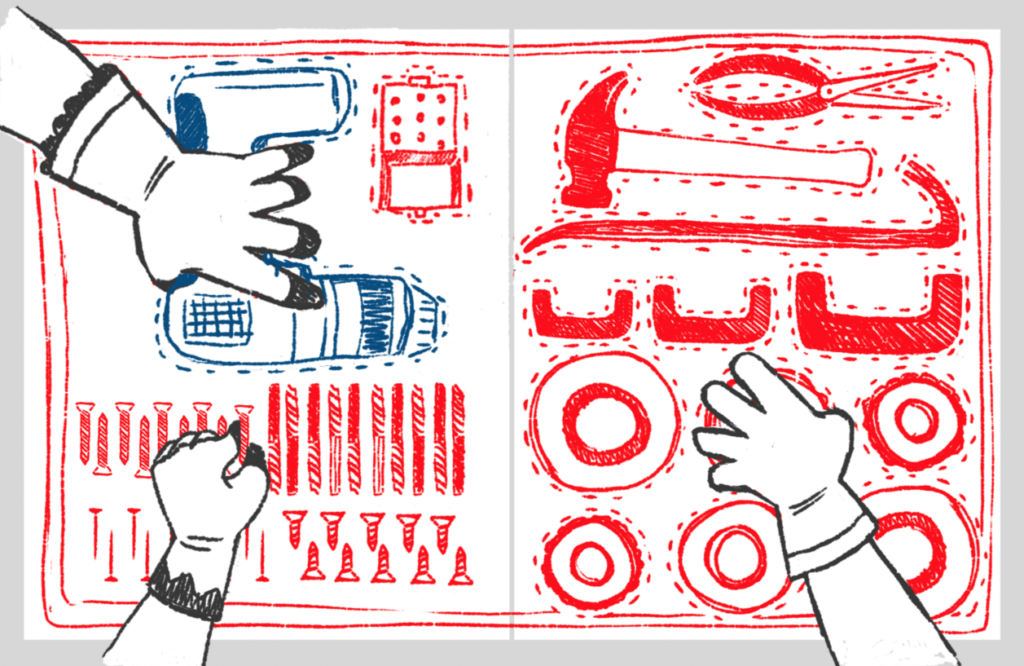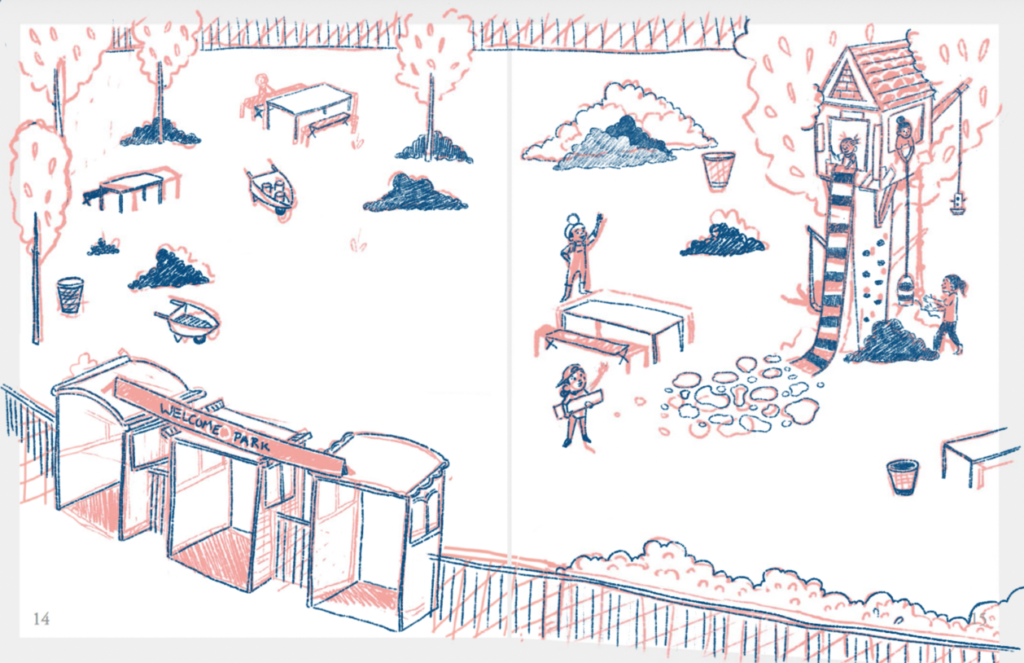 What's something readers might not realize as they look at your art?
If you see a cat on any spread in the book it's one of my cats, Ollie or Elphie.
What do you hope readers will take away from this book?
I think I want readers to take away the idea that as long as you try, you will move closer to succeeding.
What's your experience building and creating things? Are you handy?
When I was a kid, I was always making things but never had the right materials to build exactly what I wanted. But that didn't stop me from making things.
I'm kind of handy. I'm sure if I watch enough YouTube videos on whatever it is I want to build, I can make it happen. Or at least try to make it happen!
What's the coolest thing you've ever made? What would you like to be able to make?
In high school I made a life-size human figure out of paper mâché for my multimedia craft class! I don't know if it was my best work at the time, but it was shown in the local art museum, so that was cool!
I always wanted to make a foldable motorized scooter that could fold into a briefcase or a backpack. Kind of like "The Jetsons" – how the car folded into a briefcase. Same idea!
What books are you working on next?
I am currently working on a handful of books, but I am super excited about my author/illustrator picture book debut called Between Two Windows out January 2024! It's about two kids, Kayla and Mateo, who form a friendship by passing drawings to each other across their connected clothesline.
Website or social media accounts you want to direct people to?
Website: www.keishamorris.com 
Instagram: kekkerz86
YouTube: www.youtube.com/@Keisha_Morris
Thank you, Keisha! I can't wait to see your upcoming titles. And, if you haven't seen A GIRL CAN BUILD ANYTHING yet, it's available from libraries, independent bookstores and online booksellers.
And, if you want to know a bit about why e.E. and I wrote the book, here's a video of us discussing our inspiration, the things we'd like to build and why I should never be let anywhere near sharp tools.
THE GIVEAWAY — We're giving away a copy of A GIRL CAN BUILD ANYTHING. To enter, leave a comment below. If you want a second entry, share a link to this post on Twitter, Facebook or Instagram with the hashtag #agirlcanbuildanything