Today I'm thrilled to celebrate the success of one of our faithful Picture Book Builders readers, Traci Sorell, who just sold her first picture book! YEA! I first met Traci through our blog when she won a free manuscript critique by me after commenting on my Sept. 8, 2015 post. Every writer's path to publication is unique, so I thought it would be inspiring to hear Traci's journey to publication.
Traci (who is an enrolled citizen of the Cherokee Nation) has kindly offered to answer a few questions about her writing experiences and upcoming picture book, WE ARE GRATEFUL: OTSALIHELIGA, which she recently sold to Charlesbridge.
First off, Traci, can you tell us when/why you decided to start writing, and a bit about your early years when you first started writing?
I decided to start writing for children in the summer of 2013. I have collected picture books since the early 1990s, particularly those featuring indigenous cultures. Having cycled through my books and those at the local library, I could not find any trade-published contemporary picture books featuring Cherokee children to read to my young son. There were many books featuring our ancestral stories like THE FIRST STRAWBERRIES by Joseph Bruchac, others spotlighting revered historical figures like SEQUOYAH, a Cherokee-English bilingual Sibert Honor Book by James Rumsford, or, of course, those chronicling other well-known events like the Trail of Tears – but none showcasing contemporary life. My tribe, the Cherokee Nation, is one of the largest in the U.S. with over 300,000 enrolled citizens. How could I not find a picture book about us in today's world to share with my son?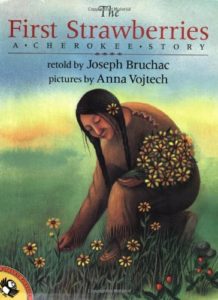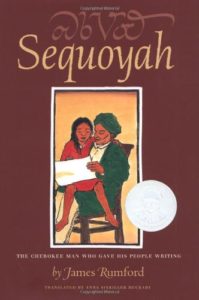 So I realized that I needed to start writing. I had written in my academic, legal and professional life, but never for children. So I contacted Ari Berk, a friend from graduate school who has written many books including NIGHTSONG, the 2012 picture book illustrated by Loren Long (S&S). He gave me two marvelous pieces of advice: 1) Join SCBWI immediately after our call; and, 2) Finish a manuscript and get it out in the world. He shared how he knows lots of superb writers, but many fail to finish their work, have it critiqued and send it out on submission. So that was the best first call I could have made. I followed his advice and it has opened up a world of wonderful connections with amazing people in this industry.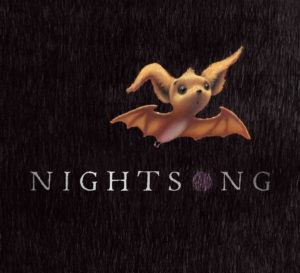 Also, since then, I am thrilled to say that there has been a contemporary Cherokee picture book written by a tribal citizen and published within the past year! Sandy Tharp-Thee's THE APPLE TREE, illustrated by Marlena Campbell Hodson (Roadrunner Press), was a 2016 Oklahoma Book Award finalist in children's books. It is written in English and in the Cherokee syllabary, so it's a truly bilingual book. That is SO encouraging!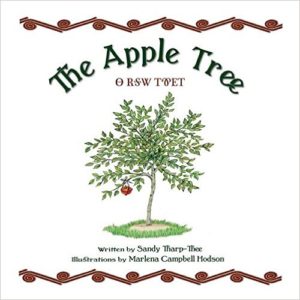 Where did you get the idea for WE ARE GRATEFUL, and can you tell us a bit about that story's path to a book contract?
I read a lot of picture books from my local library, generally 10-30 every week and that have been published within the last three years. I find lots of inspiration and examples of what not to do. I loved the structure and concept in Joanne Rocklin's 2015 fictional picture book, I SAY SHEHECHIYANU, illustrated by Monika Filipina (Kar-Ben). It follows a child's first experiences through the four seasons as a new sister, going to school, etc. with her saying the Jewish blessing "Shehechiyanu" each time something new is experienced.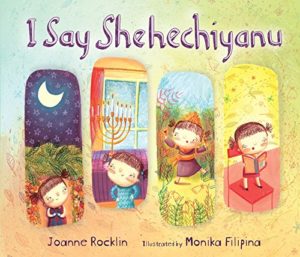 While there is not an equivalent blessing in Cherokee that is said each time something new is experienced, there is a culture of expressing gratitude daily and throughout the seasons. So I wrote a poetic nonfiction picture book that starts in fall when, similar to the Jewish religion, the Cherokee New Year occurs. It shows contemporary Cherokee children expressing gratitude for the blessings but also the challenges they encounter in each season through their culture. Otsaliheliga [oh-jah-LEE-hay-lee-gah] is the English phonetics for "we are grateful" in Cherokee.
I actually wrote WE ARE GRATEFUL: OTSALIHELIGA last fall after winning a free Skype critique from you, Suzanne, through this blog! I briefly panicked that I did not have a nonfiction manuscript. You have written so many fantastic nonfiction picture books, so I definitely wanted you to evaluate my best work. I had roughed out some items under each season, but I'll be honest – I gave you my first complete draft to critique. Your feedback was on point and definitely strengthened the manuscript. Then when you emailed me the day after the Skype critique to tell me you woke up thinking about my manuscript, I thought, What?! At that point, I knew I had to submit it.
In mid-December, I submitted to one editor I met through the SCBWI Kansas fall conference and through the unsolicited submission process to nine other publishers. Three expressed interest in the manuscript pretty quickly. I was floored and ecstatic. I sold it from the slush pile to associate editor Karen Boss at Charlesbridge in mid-March.
I have admired Charlesbridge's picture books for a long time. In 1994, they published Daniel Pennington's fictional picture book, ITSE SELU: CHEROKEE HARVEST FESTIVAL, about the Green Corn Ceremony and illustrated by Don Stewart, which integrated the English phonetics of Cherokee words into the text. That book is still on the backlist, in both hardcover and paperback. I love that! When I saw the use of phonetics, I knew I wanted to do the same in my story to enhance the Cherokee culture being shared. Plus, it didn't hurt when my editor, Karen, wrote, "I don't think your manuscript needs all that much in the way of revision!" What a gift! I know I may never hear that again in this business, so I cherish it.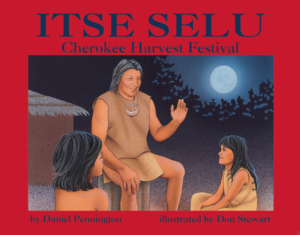 What do you think has helped you improve your writing most?
Taking it seriously. I experience learning, growth and humility daily. My husband has been a strong source of support along with my family, friends and fellow Cherokee citizens. All that has made a huge difference.
Reading picture books published in the last 2-3 years and being aware of what the trade publishing industry is currently producing is critical to knowing how to place my work out there and to knowing what is missing/needed on the shelves.
Critiquing the work of others has been invaluable in helping me to see strengths, patterns and weaknesses in my own work and to process the critiques I have received. Also, recognizing that my best and most thorough critiques usually come from published authors. They have already been where I'm trying to go.
Attending workshops and conferences and reading well-recommended craft books feels like giving myself a low-cost MFA. I'm beyond lucky that Kansas has an excellent regional SCBWI conference every fall and the recent Wild Wild Midwest SCBWI conference in Chicago was phenomenal. Plus, I got to meet and visit with you in person! Last summer, I gained a lot of confidence over two craft-intensive weekends with superb faculty at Jill Esbaum and Linda Skeers' Whispering Woods Picture Book Workshop in Iowa and Pat Miller's Non Fiction for New Folks Conference in Texas.
Moving forward, knowing there is a "tribe" for me in the kidlit world helps tremendously. This spring, I attended Kweli's annual Color of Children's Literature Conference in New York. Listening to Edwidge Danticat's keynote and the other brilliant speakers from across the industry encouraged me in ways I cannot put into words. I met Joseph "Joe" Bruchac (Abenaki Nation), the most prolific Native author in children's literature, with more than 100 books published and numerous awards. What an honor! It lifted my spirits immensely to spend the day with Joe and find six other aspiring writers who are also tribal citizens – each working to widen indigenous representation across all genres in children's literature. What an unexpected source of encouragement!
Last, what advice to you have for other picture book writers who are trying to break into publishing?
Be grateful. Every day. If you approach your creativity and the process of writing from a place of gratitude, it opens you up. You will be more aware of story ideas, available to hear critiques that improve your craft, and connected to others around you in the kidlit world. Gratitude opens up receptivity. There are so many wonderful, giving people in this field. Stay close to them and avoid the naysayers who say it can't be done. To those coming from historically marginalized communities, be brave and write your stories.
Read picture books – fiction and non-fiction – published in the last 2-3 years. Figure out what you like and don't like about those books – subject matter, structure, word choice, rhyme/non-rhyme, etc. What's missing? What can your voice and your experience add to the field? Write from that place.
Write. BIC ("Butt in Chair") is real! You have no stories to share for critique, to submit or to publish if they never get written. Get busy.
Lastly, Cynthia Leitich Smith (Muscogee (Creek) Nation citizen) sums it up best for me: "Craft over career. Story over vanity. Courage over fear."
Thank you for the opportunity to share my experience and for offering the free Skype critique via this blog. That made all the difference on my path to publication!
And many thanks to you, Traci, for sharing your journey with us! It was so great to finally meet you in person at the SCBWI Wild Wild Midwest Conference two weeks ago! (I also got to meet fellow PBB bloggers, Jennifer Black Reinhardt, Pat Zietlow Miller, and Jill Esbaum!)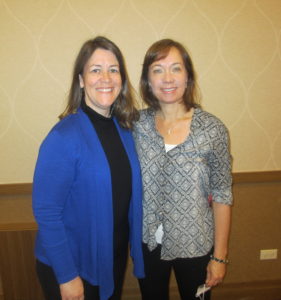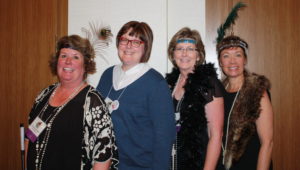 Traci & Suzanne at WWM Conference          PBBs: Jennifer Black Reinhardt, Pat Zietlow Miller, Jill Esbaum, Suzanne Slade