A friend recently introduced me to Phyllis Root's new book, ANYWHERE FARM (Candlewick, illustrated by G. Brian Karas). The farming/gardening side of me rejoiced to see another book of the "plant a seed" variety, and, from the very first page, the writer side of me happily absorbed Ms. Root's cheerful, rhyming text.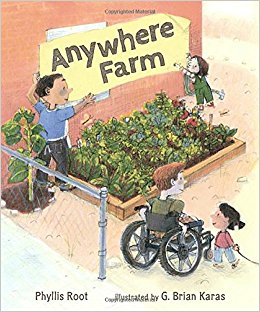 What I like about this one is that Root manages to impart a lot of information, but does so in such a warm, upbeat way that kids won't realize they're being schooled. Her point is that anybody can grow a garden anywhere, even in an inner-city environment. And then she shows readers how easy it is, laying it all out in an accessible way. How could readers help but be inspired to try a small-scale planting of their own?
The details Root chooses make the text shine. From an early page:
"Fat seed or skinny seed,/pointy or round,/tenderly tuck it/down into the ground.
"Then you watch and you wait./You water. You weed./Your seed will sprout out/at its own seedy speed."
Seedy speed. I love that. And even though she changes up the rhythm pattern from time to time, she's go GOOD at it that you never miss a beat.
The book is broken into sections that work like chapters to move readers between topics. Following the "Where can you plant your anywhere farm?" we see this spread: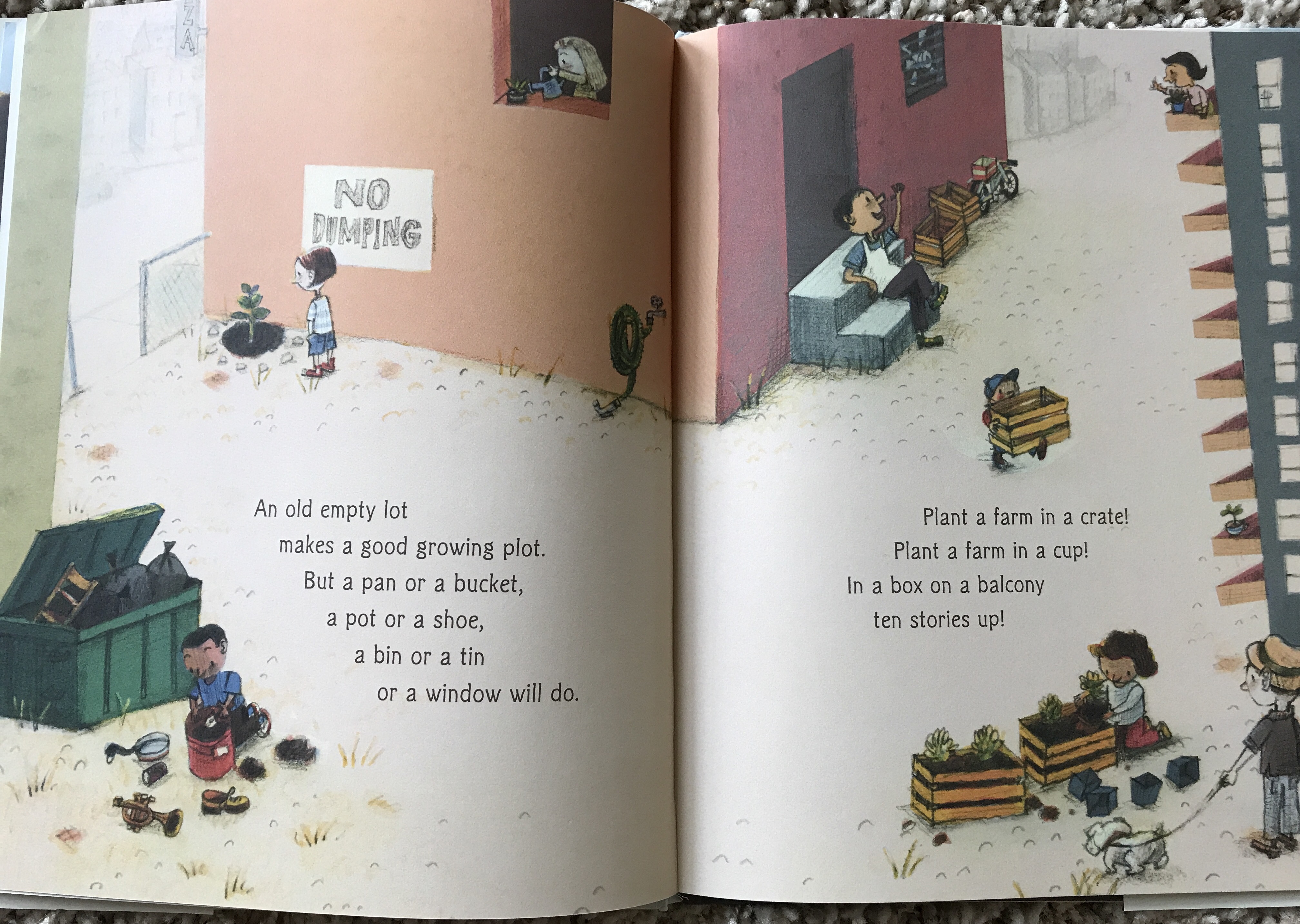 She gives kids examples of what they might grow, including:
"Beets and zucchini,/oregano, beans,/jicama, broccoli,/radishes, greens."
I liked this page, too: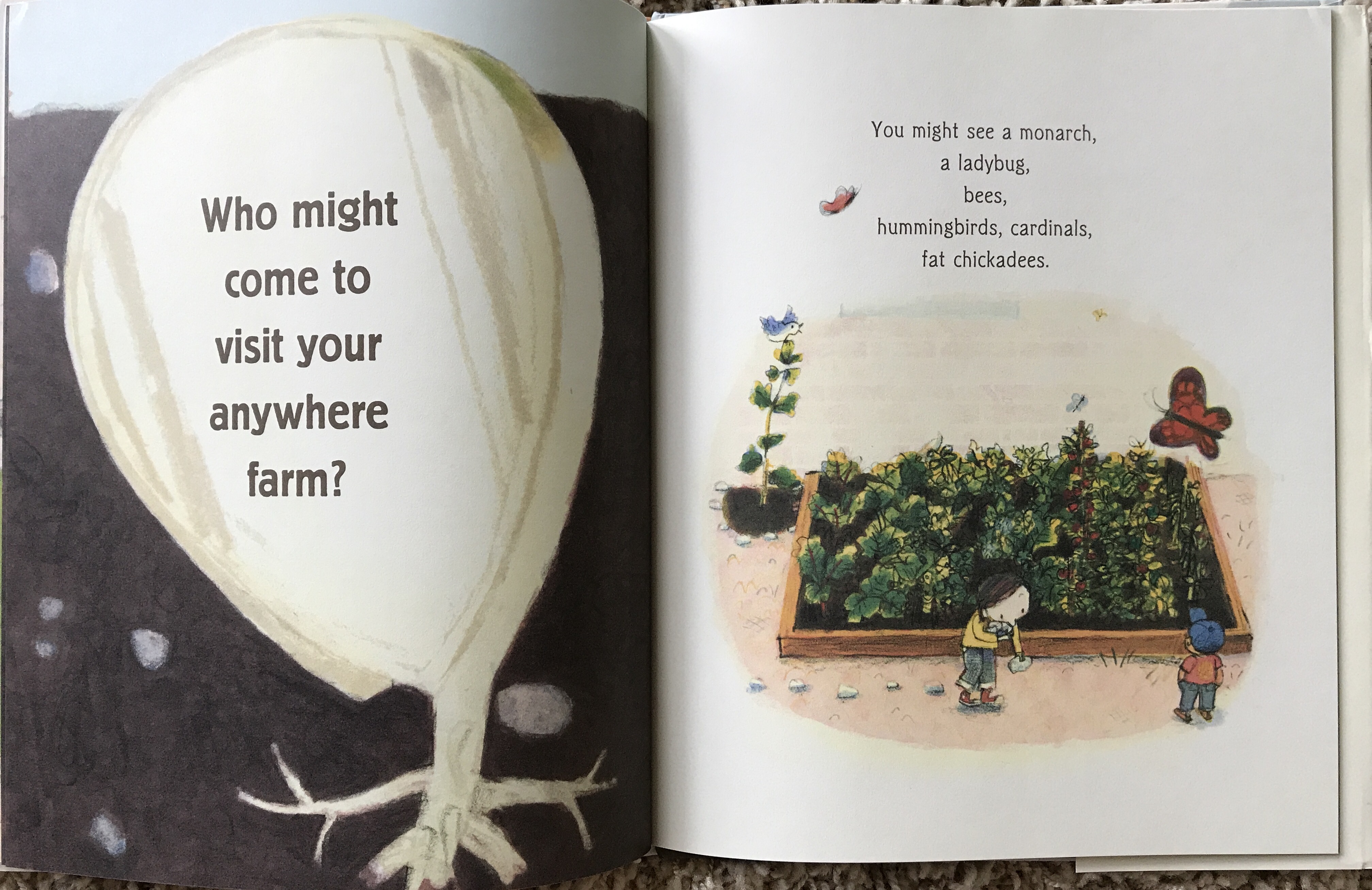 Eventually, the small efforts the book's children make spread to others, until we see that it's all led to a community garden and the beginnings of a farmer's market.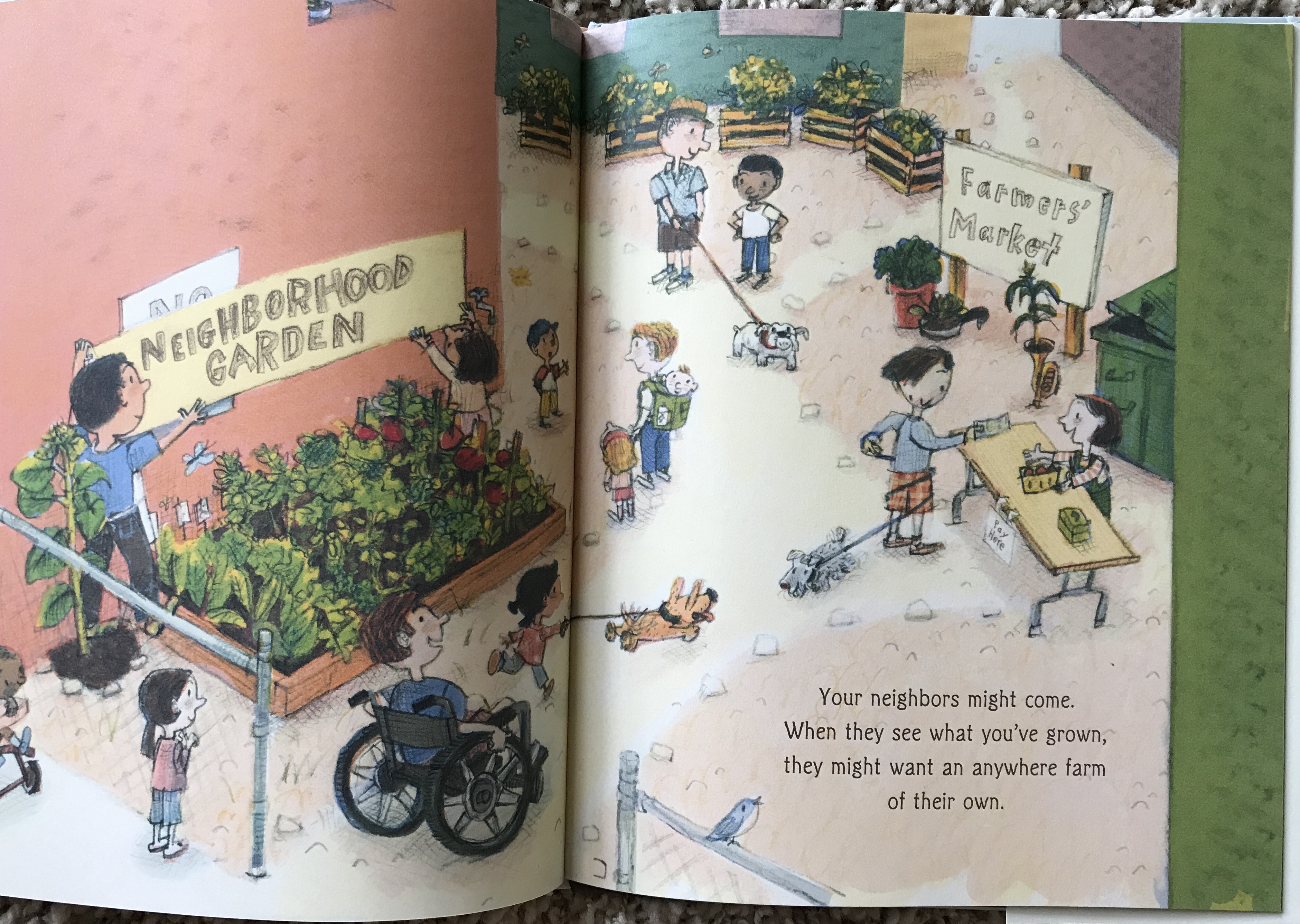 Karas' soft illustrations are lively, yet cozy, large enough for group reading, but detailed enough to make this an excellent lap read, too.
This one's staying in my permanent collection. I'll love sharing it with my grands when they're ready to learn about gardening…but I'll be hoping they don't want to start with jicama.