Hello! In today's post I am writing about THE ROUGH PATCH by NYT bestselling author Brian Lies. This is a beautiful book about friendship, loss, and grief, and sort of unpacking how we go through that process to find what's on the other end. It's not the normal subject matter most people think (or used to think) of for children, and yet I think it's something that is really important to help allow younger generations to understand. Today I want to talk about how Brian Lies uses this picture book to communicate and tackle these difficult subject matters.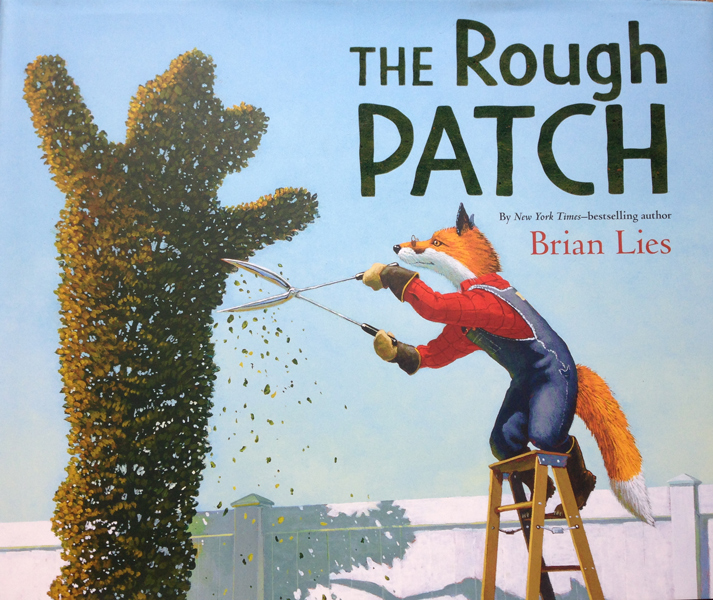 As I almost always say, the book cover and title really is important. Here Brian Lies uses the "The Rough Patch" to seemingly indicate that this book might be about a fox with an unruly brush.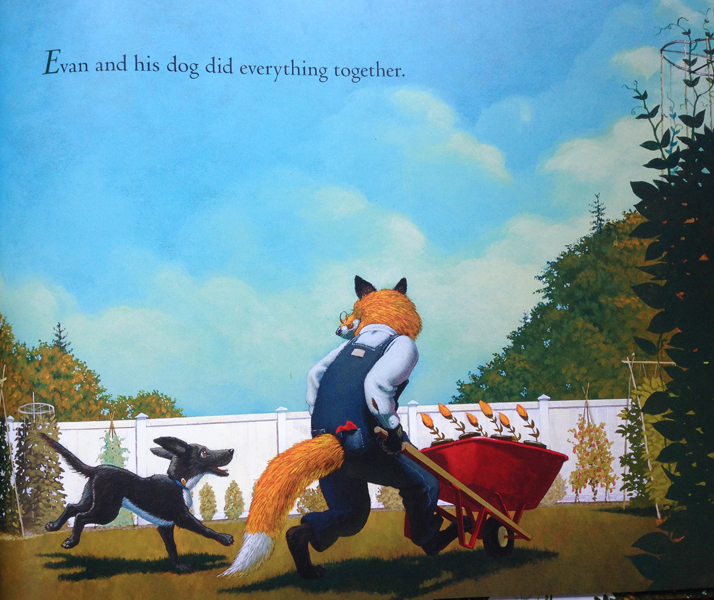 And as the story starts, we see Evan the fox and his dog working in the yard. This slight misdirection (another great use that I've talked about before!) seems to confirm what we're thinking from the cover. Brian uses very short but straight to the point sentences that really lean on what his artwork is showing while really building a relationship between Evan and his dog.

As we read on, we see just how close this relationship is. We see the joy and happiness they have with each other. How meaningful a close friend is.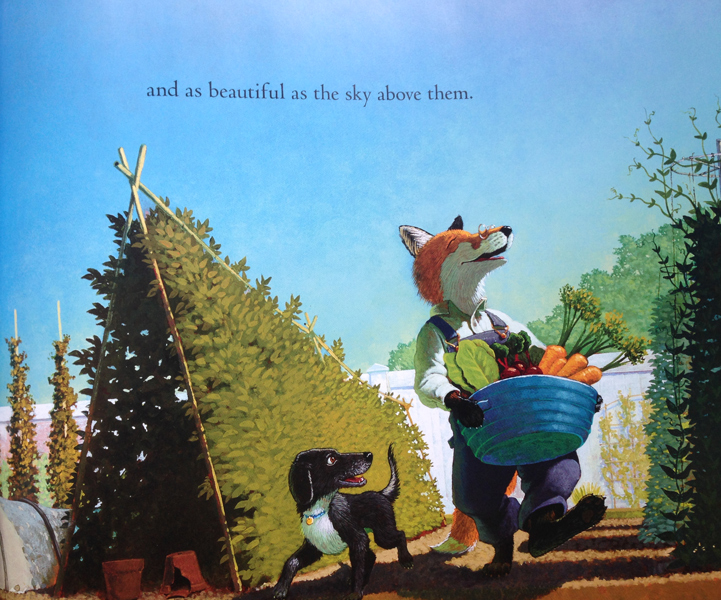 And then we're hit with the something we didn't see coming at all. The death of Evan's pet dog. His best friend. This page is so well executed. It has that simple line of text, and just the right amount of artwork to match it perfectly. We've been drawn into the loss of what has happened, and it's extremely clear even though Brian doesn't outright say Evan's dog died. Brian has perfectly built up this friendship and bond for us, so not only do we see Evan's loss, we can clearly relate and feel it ourselves.

On the following spread, we see the stark contrast on the left, the serene finality at a grave site, with the right, what could be Evan's state of emotion – a mess. It's a visually powerful page. Brian doesn't worry about having to explain the feelings Evan is going through in that moment. We're seeing it.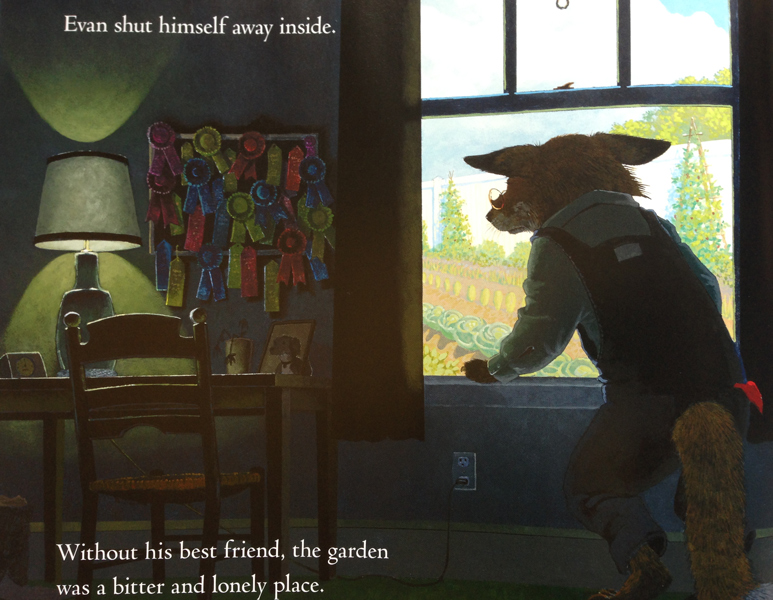 Brian ends up taking this fox, Evan, through an entire gambit of emotions.
And he doesn't make these emotions wrong. They're natural. They're a part of the process. Brian does a really fantastic job to make sure we see this grieving process in it's entirety and I really appreciated that about this book.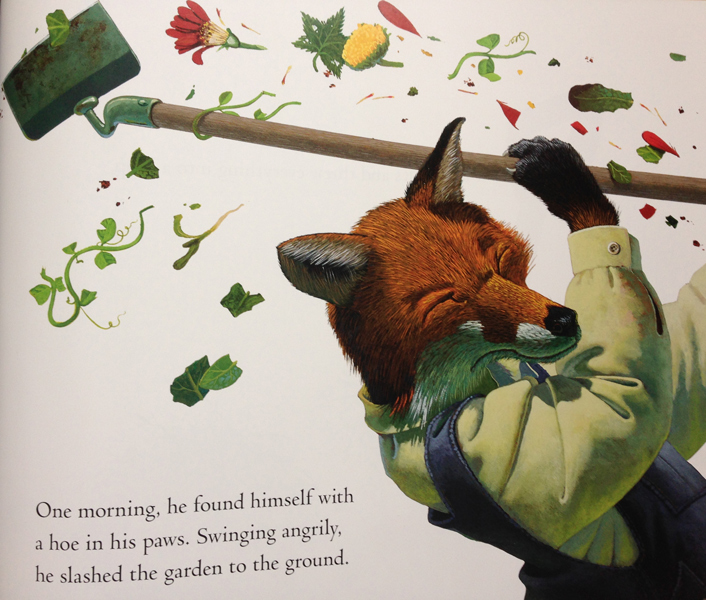 Now it's tempting for me to spoil the ending, as there is a wonderful end to this story, but I'm not going to do that. I will say how much I love that the initial use of "The rough patch", and how that slight misdirection of the garden is used throughout this story as the vehicle that takes Evan through to the other side of his grief. It's so brilliant and I hope that this is incentive for you to go and find it at your local bookstore or library.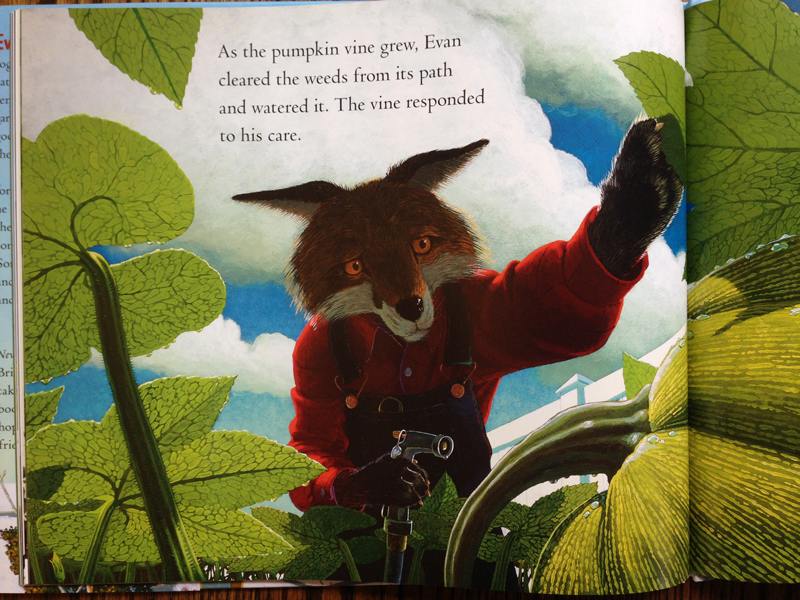 Brian Lies is a NYT Bestselling author for a reason (and this post is selling his artwork exceptionally short!!!).. His talent is on full display and he has a real special book here. A book that's good for everyone to read and see. Brian's short but clear statements are so well matched with his illustration's colors and layouts, really allowing us to go through the loss, grief, anger, and hope along side this fox, Evan.
My takeaway here is how important it is to match my communication with my story's subject matter, and how powerful a tool it can be when done right!
***
Special bonus:
ATTACK OF THE 50 FOOT FLUFFY GIVEAWAY!
First, I'd like to thank all of you who entered and commented. I do normally like to reply, but I didn't want to mess up the random selector and make your odds at winning worse. So using the random comment selector here is our winner:

Congratulations Mary Worley! I'll be reaching out shortly to let you know you've won!
Thanks again to everyone and I hope you'll stop by again in October, as there's a very good chance I'll have another giveaway for a certain 4th FROG book being released…
Until next time!