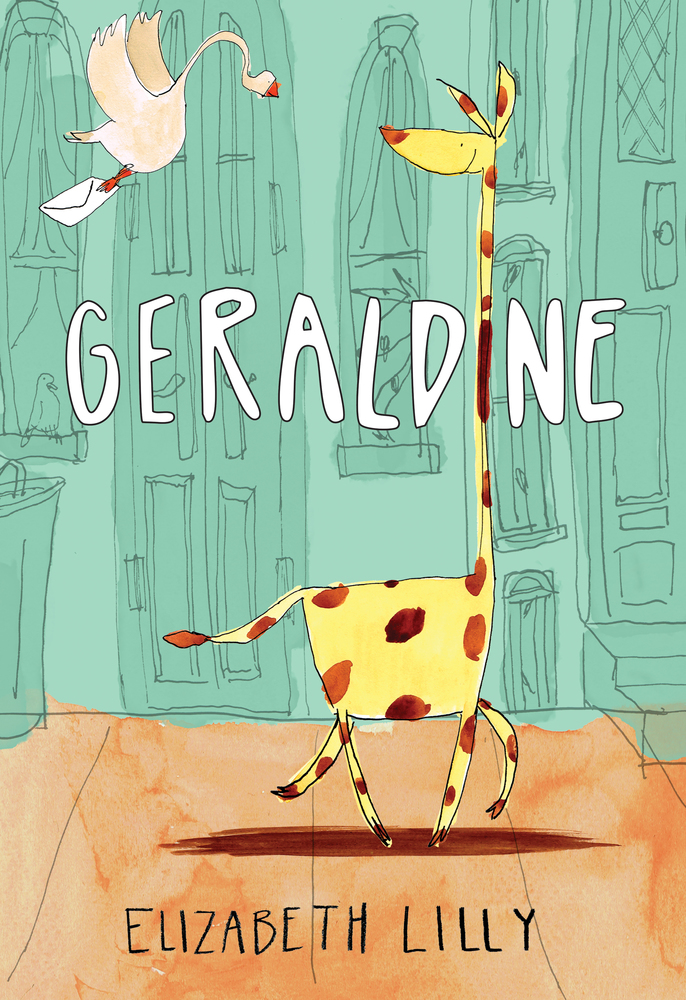 Geraldine is a spunky "drama queen" of a giraffe. On the very first page, the only line on the page is given to us by Geraldine,
"I'm moving."
She says draped like a deflated balloon over a stool. Obviously Geraldine is unhappy about a move.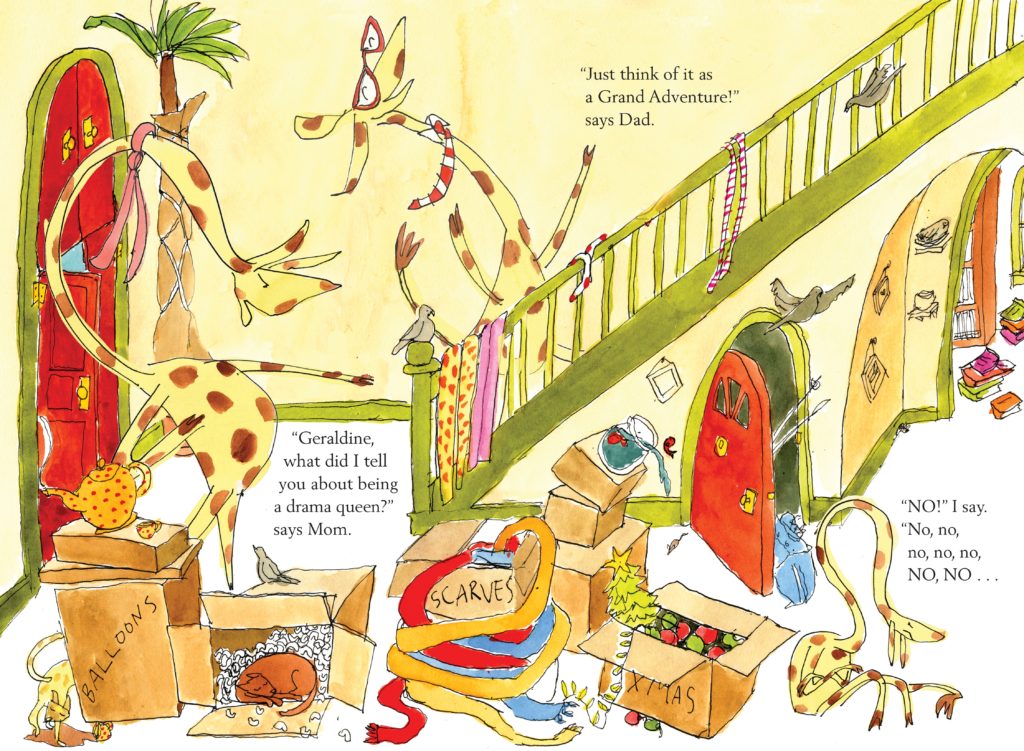 Geraldine is even more unhappy when she arrives at her new school,
"I learn two things before school even starts: One, I am definitely the only giraffe in this school. And two, flags make very good handkerchiefs."
Poor Geraldine. She just doesn't fit in. She refers to herself as "That Giraffe Girl" and her voice becomes very, very quiet.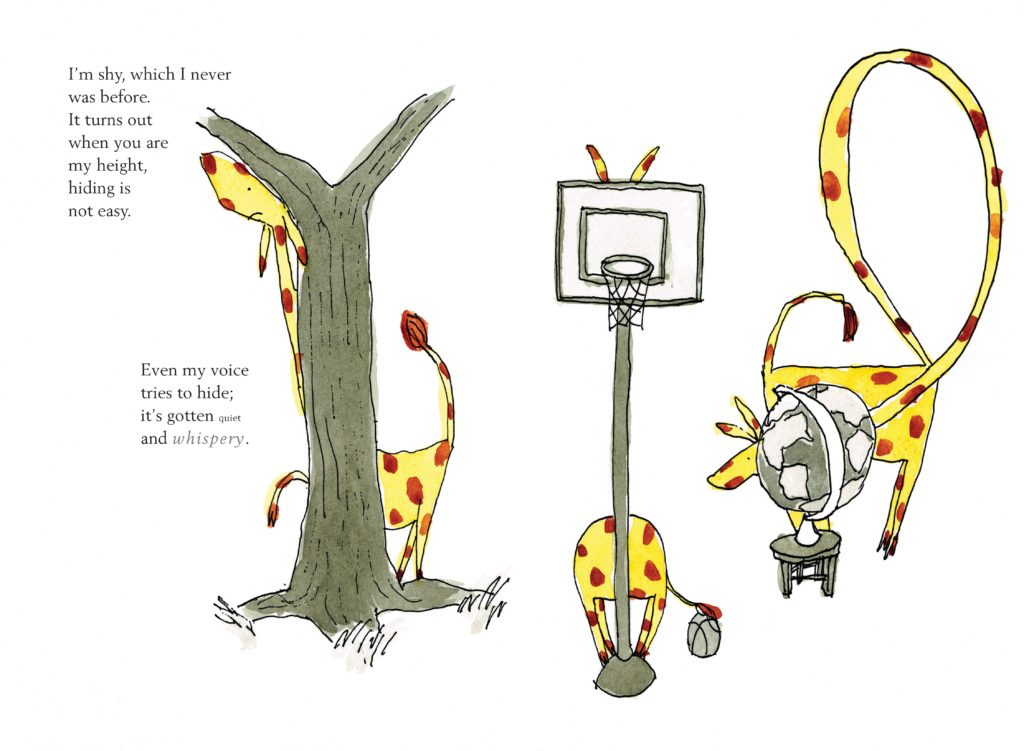 But when she finally meets Cassie,
"… that girl who wears glasses and likes MATH and always organizes her food"
a delightful friendship is born.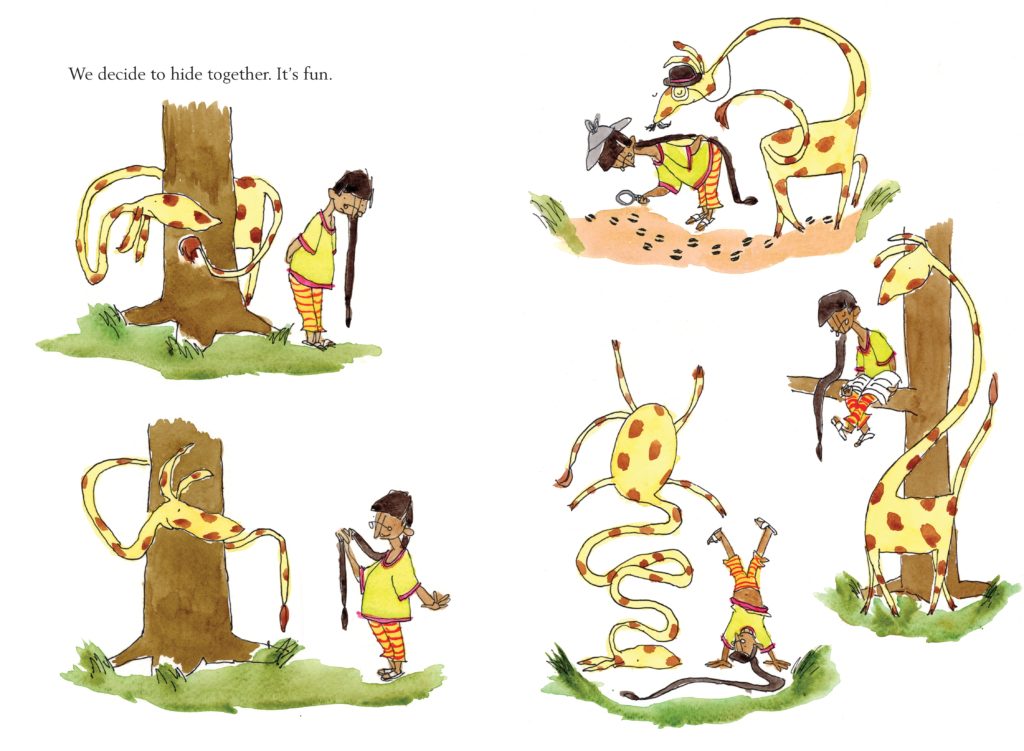 There are many deeper moral implications to this funny and light-hearted tale. Although the main setting deals with the jitters of moving, a new school, and not knowing anyone, Elizabeth Lilly manages to hit the ball a little farther out of the park by wrapping it all up with feelings of inclusion, diversity, and being true to oneself.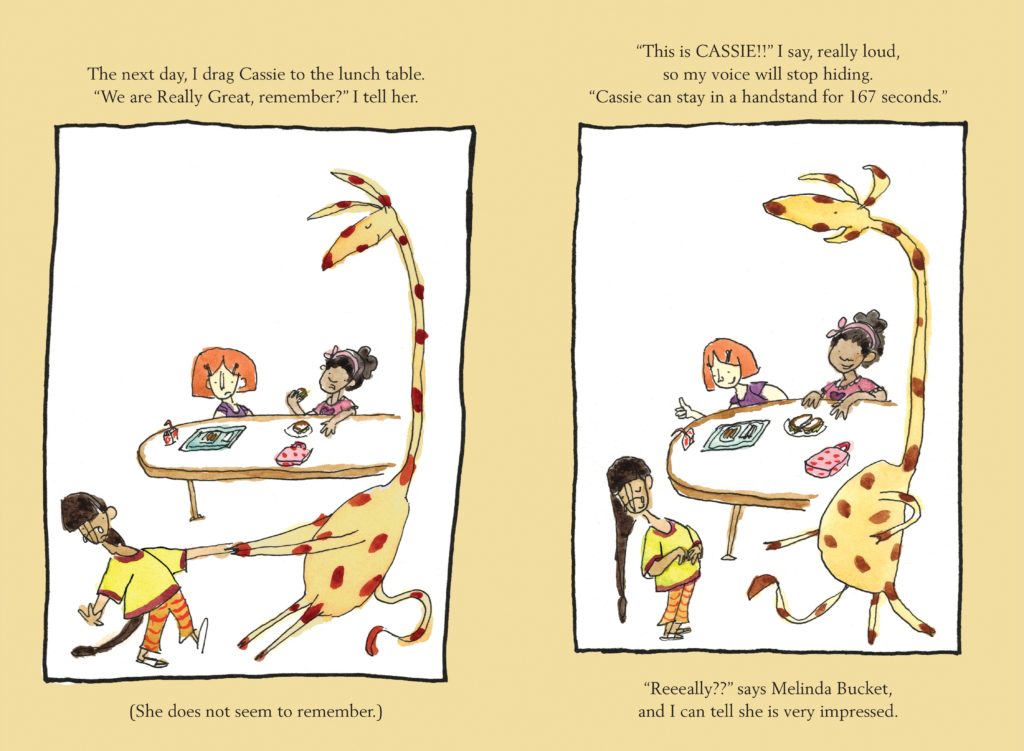 That extra meaning, delivered with light-hearted humor is why I am recommending the story. I love it as a picture book because of how sucessfully Lilly's illustrations show and tell us more of the story. I found her whimsical/sketchy illustrations a real standout and refreshing change. They remind me of Sir Quentin Blake and his "how did he get so much emotion into that one gestural line?" way of drawing. Darling Geraldine is so endearing with her noodley neck and upside down gaze at the world—
I just fell in love with her.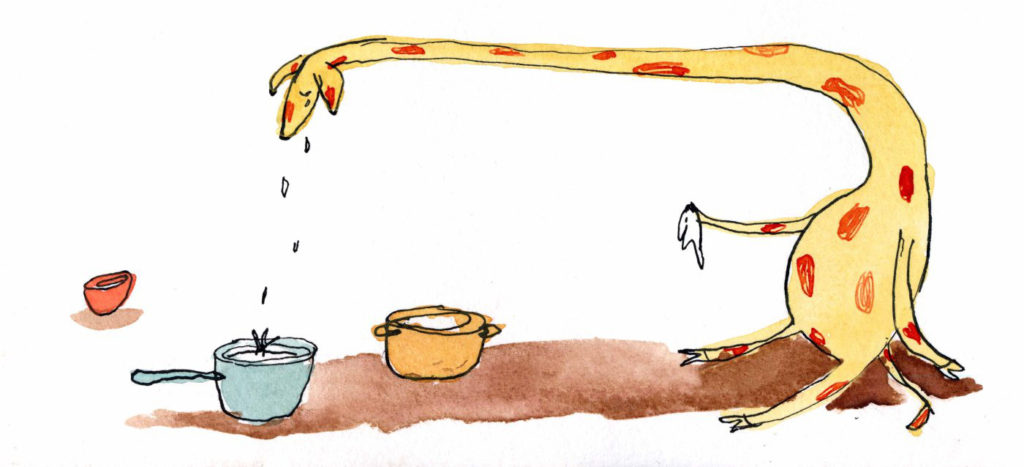 (all images and text are copy-written and belong to Elizabeth Lilly, A Neal Porter Book, Roaring Brook Press, NY)