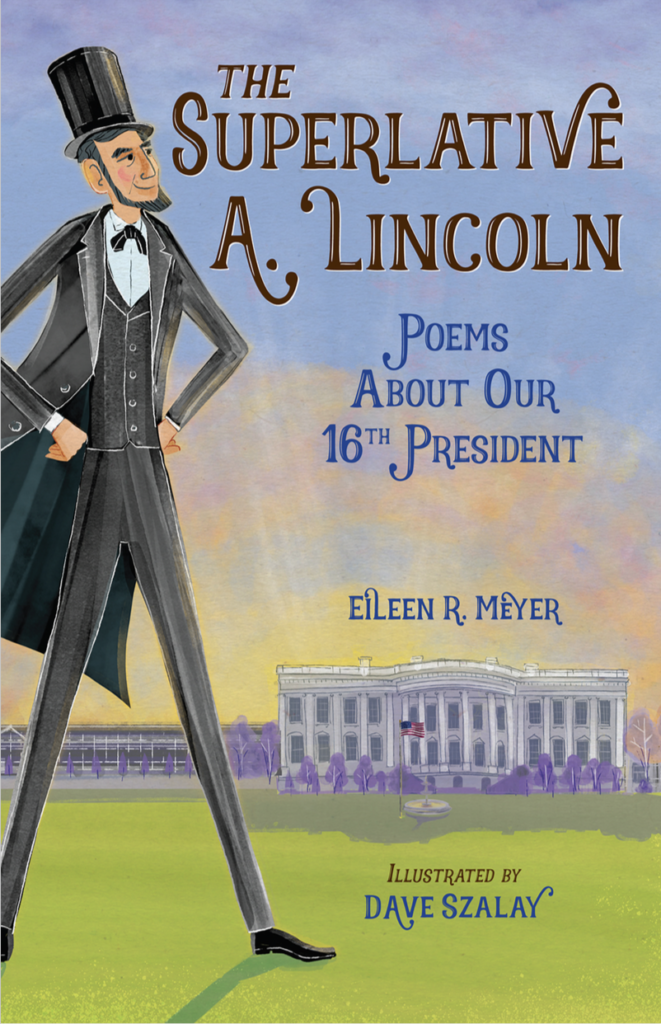 Woo hoo! Today we celebrate a magnificent picture book releasing soon, The Superlative A. Lincoln, plus an author interview with Eileen Meyer, and an incredible SWAG offer. (Really!) Glad you're here to join in the fun! So let's get to those questions …
Q. Can you tell us about the inspiration for your new picture book, The Superlative A. Lincoln, due out November 5th from Charlesbridge Publishing?
As an Illinois native, I've always admired Abraham Lincoln. In 2013, I read an adult biography about Lincoln and it struck me that there were still so many interesting stories about our sixteenth president that could be shared. Most young readers know the basic framework of Lincoln's life, so I found a way to build on that in a fresh and interesting way.
Q. There have been many children's books written about Abraham Lincoln, how is your book different?
This book is unique in that it celebrates superlatives, which most kids find fascinating. They enjoy learning about who is the tallest, the first at something, or the best at accomplishing a particular milestone. And each story is told through poetry—there are nineteen poems in this 48-page picture book. For example, you'll learn why Lincoln was the "Most Distracted Farmer" when he was a young man, that he was known as the "Best Wrestler" in the county, and had the "Most Surprising Friendship" with another famous icon.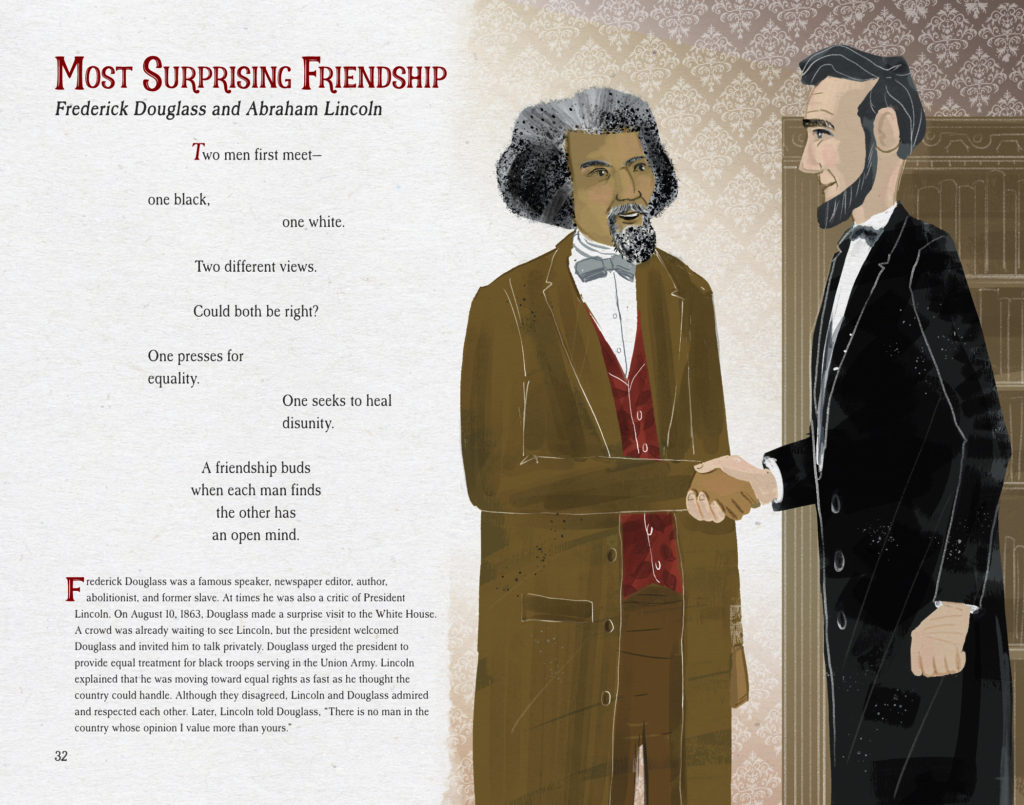 Q. Why poems?
Poetry provides the reader with an opportunity to slow down, pause and reflect. Using lyrical language, sound, rhythm, and form, a poem can engage a reader in a very special way. Additionally, most poems are bite-sized morsels and include plenty of white space on the page. That space allows readers to think and dream about the topic, providing room to form their own connections. I hope that young readers will relate to these stories about our sixteenth president and will also consider how Lincoln's actions and wisdom apply to our world today.
Q. Tell me a little about the illustrator who worked on this book:
I was excited to work with Dave Szalay and the entire Charlesbridge team, including Executive Editor Alyssa Mito Pusey and Art Director Diane Earley, on this picture book. Dave is an Associate Professor of Art at the University of Akron, an experienced commercial visual artist, and a newcomer to children's publishing. He won an SCBWI National Portfolio Showcase Honor Award in 2018 and I was thrilled to hear that he agreed to work on the Lincoln picture book! Dave's creativity, attention to historical detail, plus his fresh and unique style are all evident in his beautiful art for this book.
Q. You have exciting news to share today – our Picture Book Builders readers are among the first to learn about this exciting SWAG offer: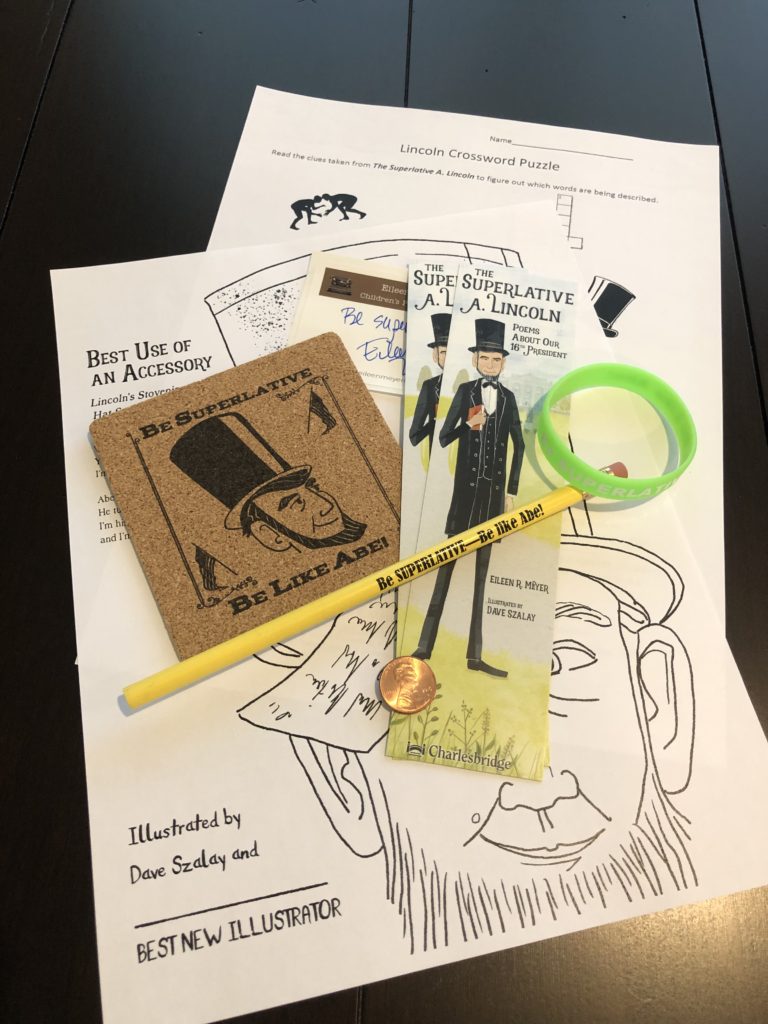 Yes, when you preorder a copy of THE SUPERLATIVE A. LINCOLN, you'll be eligible to receive this Most Exciting SWAG package (see details below)—package includes:
A "Be Superlative—Be Like Abe!" youth silicone wristband
A one-of-a-kind Lincoln cork coaster for a cup or mug (a great way to start the day—with a reminder to "Be Superlative!")
A snazzy Lincoln pencil
An author-signed bookplate to place inside your book
Two bookmarks—featuring illustrator Dave Szalay's awesome art
Activity sheets (only available with this offer) for a young reader
A lucky Lincoln penny
HOW to get this awesome SWAG bag?
1) Preorder a copy of THE SUPERLATIVE A. LINCOLN through your favorite online provider.
2) Forward your preorder confirmation showing proof of purchase and your shipping address to [email protected] and you'll receive a SWAG bag in the mail within a few weeks.
LIMITED to the first 150 preorders w/ continental US addresses. One per person while supplies last. (Notice will be posted on www.eileenmeyerbooks.com when SWAG bags run out.)
Your preorder may be placed here:
https://www.charlesbridge.com/products/the-superlative-a-lincoln
Lightning Round Questions:
1. If you were a poem, what kind would you be?
A limerick! I like humor and rhyme.
2. Your book shares that Lincoln was the BEST wrestler. What are you BEST at?
I excel at traveling our country!

As Johnny Cash once sang, "I've been everywhere …" I've visited 49 of our 50 states (Alaska remains on my list) — most of them numerous times. As I write this, I'm on a road trip through eight states from Florida to Illinois. And of course last year, Suzanne, I heard your fabulous program for COUNTDOWN: 2979 Days to the Moon at the National Book Festival in Washington DC. I'm frequently on the move.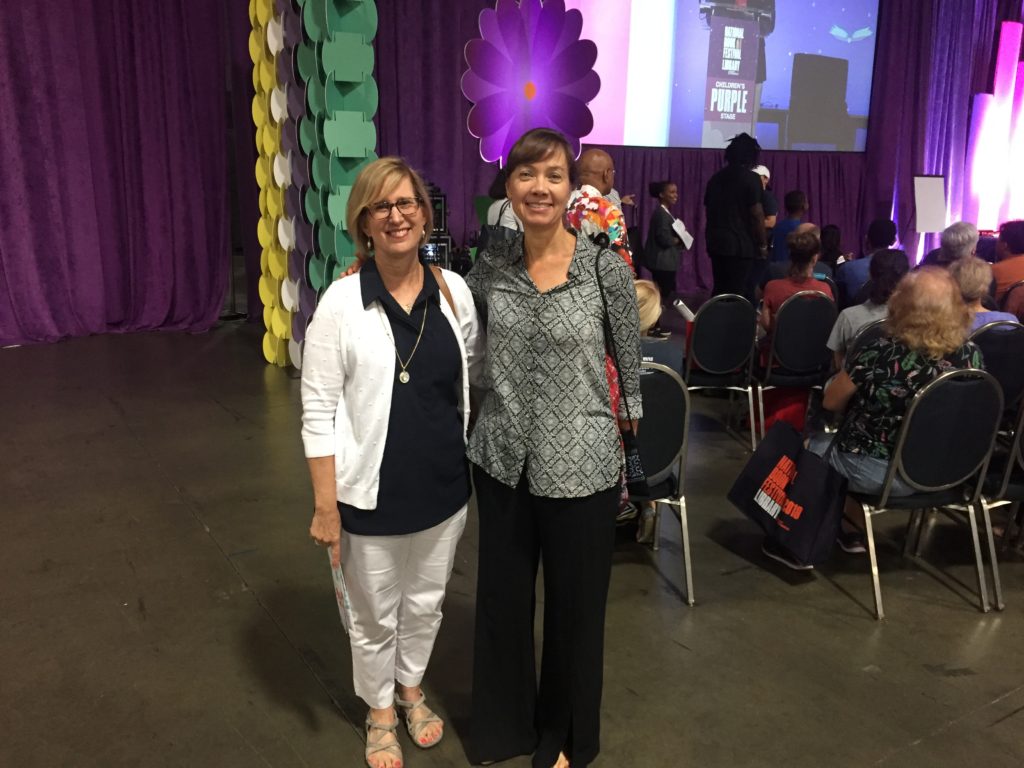 3. Name 3 superlatives that describe you.
biggest family historian among my kin (I love learning about and charting family ancestry.)
earliest riser in my family (I try to start my day with a sunrise walk.)
most likely to talk on and on about . . . Abraham Lincoln!
You can find more about Eileen here:
www.EileenMeyerBooks.com
Twitter: @Writer_Meyer
Facebook: "Like" the Eileen R. Meyer Author page