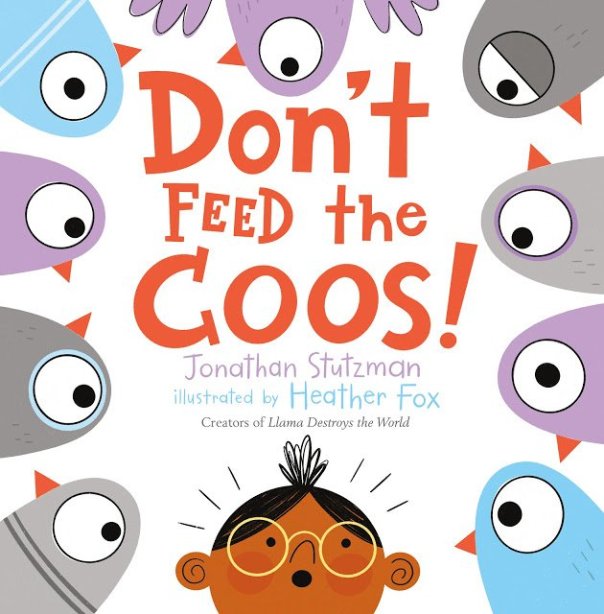 DON'T FEED THE COOS! But DO read this book. These are just 10 reasons why….
There is a top secret case cover.
The world really needs another picture book written in second person.
There is a delightful outburst from the narrator that makes for an especially fun read aloud moment. (See image #1)
The art is irresistible.
This book offers a perfecto understatement when the mother discovers that a slew of coos have followed the main character all the way home and into the house. This is that line: "Your mother will not be pleased." (See image #2)
The coos poo. Everywhere. Plus, the word "poo" is hilarious.
There is a moment in which the coos get named, and one of them is named Steve, and, let's face it, you just can't go wrong with naming a coo Steve.
The coos also get scarves, and seeing coos in scarves is just about as adorable as anything can get.
This book is almost enough to convince me that a houseful of coos might not be too bad.
I love this book so much I wish I had written it. But I didn't. Poo.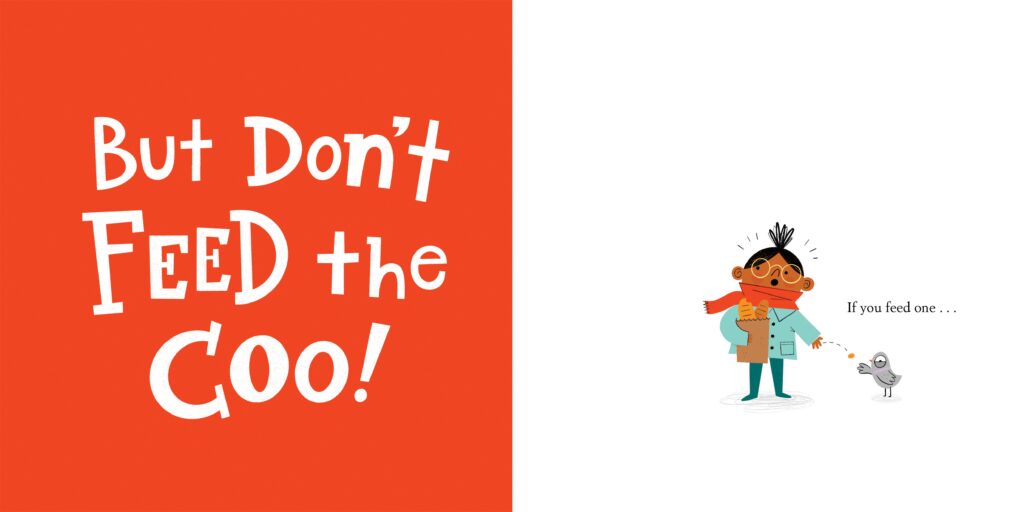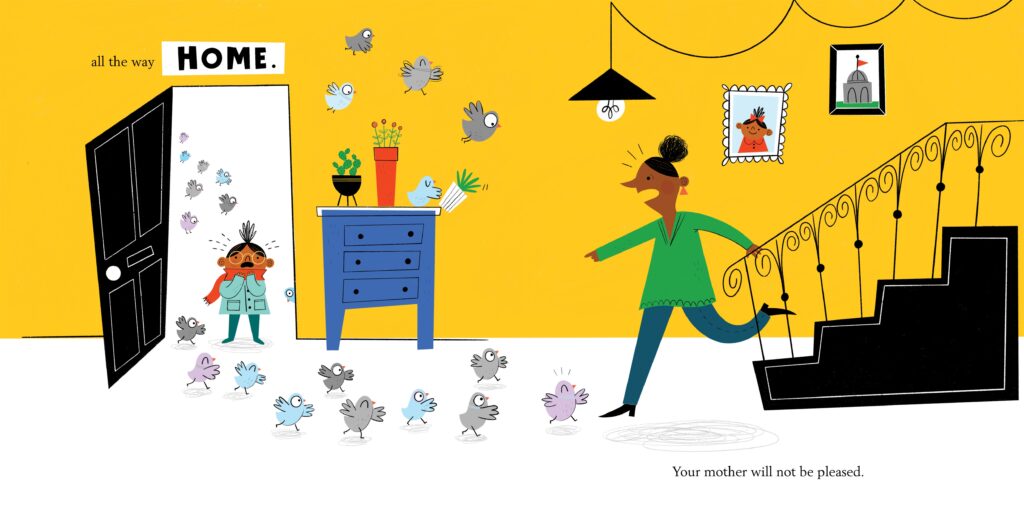 Many thanks to Jonathan Stutzman and Heather Fox for this coo-filled, poo-filled book!
DON'T FEED THE COOS! Reviews:
"If it's true that being pooped on by a bird brings good luck, Stutzman and Fox's protagonist accrues some serious great fortune…Coo-coo story time fun."—Kirkus
"Fox's graphic illustrations echo the text's giddy rhythms, with the pigeons styled…as pert, wide-eyed, always-in-profile graphic motifs that skip, flit, and, yes, poo prodigiously across the pages." — Publishers Weekly
"Giggleworthy…a silly primer on the dos and don'ts of animal care-taking." — Bulletin of the Center for Children's Books