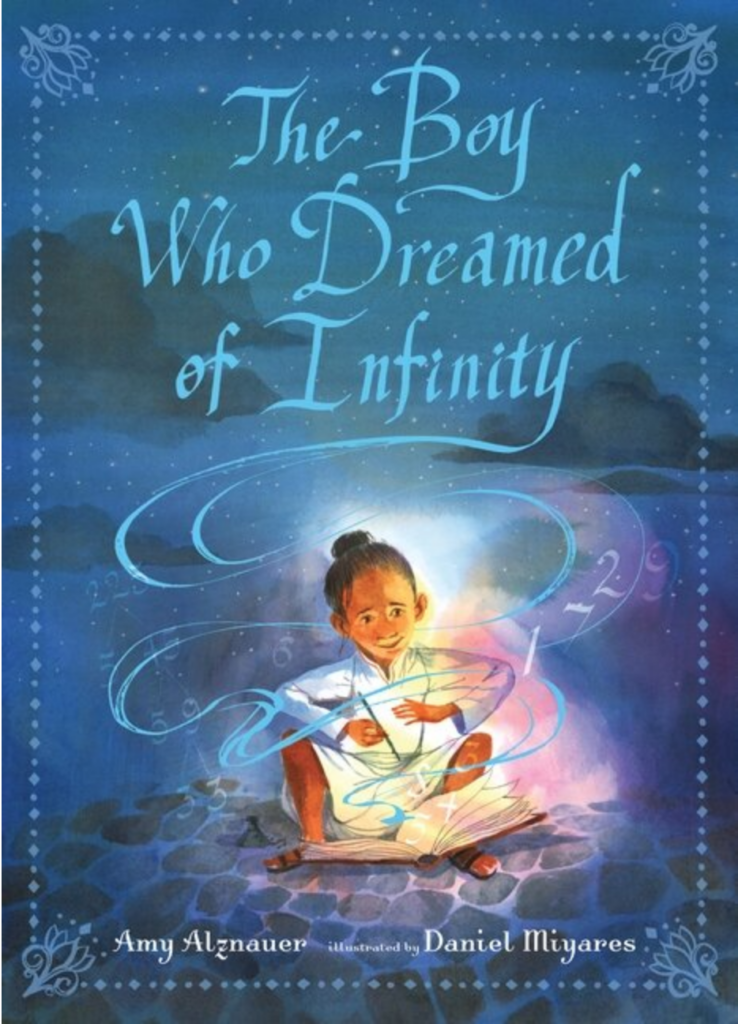 Today I'm thrilled to share The Boy Who Dreamed of Infinity: A Tale of the Genius Ramanujan by Amy Alznauer, and illustrated by Daniel Miyares. This picture book biography begins with stirring words — ones which feel especially meaningful given our current situation:
"Today the world is small. With a single click, you can see anywhere or speak to anyone.
But one hundred years ago, the world was big. It took weeks to send a letter by steamer from here all the way to there."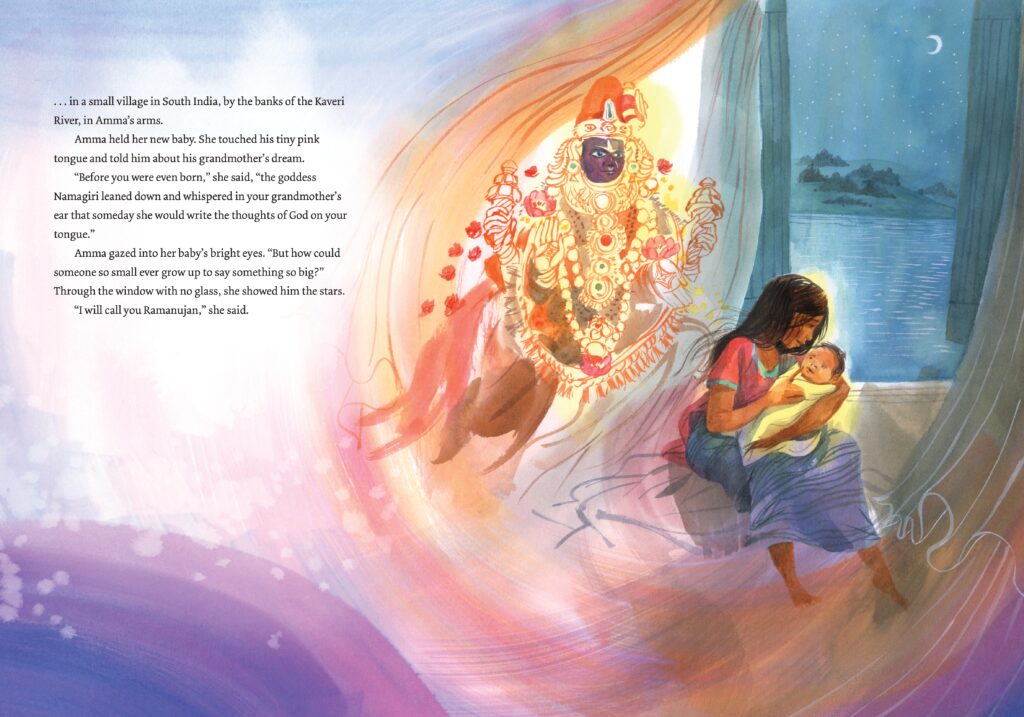 Set in India in the late 1800s, this glorious picture book shares the true story of a young mathematical genius named Ramanujan who searches for secrets hidden inside numbers. Along the way, he discovers formulas and numerical patterns, and even devises his own mathematical symbols.
As a science/math person who often writes on STEM topics, I know how challenging it is to convey complex topics to young readers. But Amy does it beautifully. (She teaches math at Northwestern University, so she certainly knows what she's talking about!)
I especially enjoy how the text describes the way Ramanujan pondered math topics such as infinite series, number partitions, and prime numbers. For example, check out how he conveys the concept of infinity in a way young readers can easily understand:
"A mango . . . is just one thing. But if I chop it in two, then chop the half in two, and keep on chopping, I get more and more bits, on and on, endlessly, to an infinity I could never ever reach."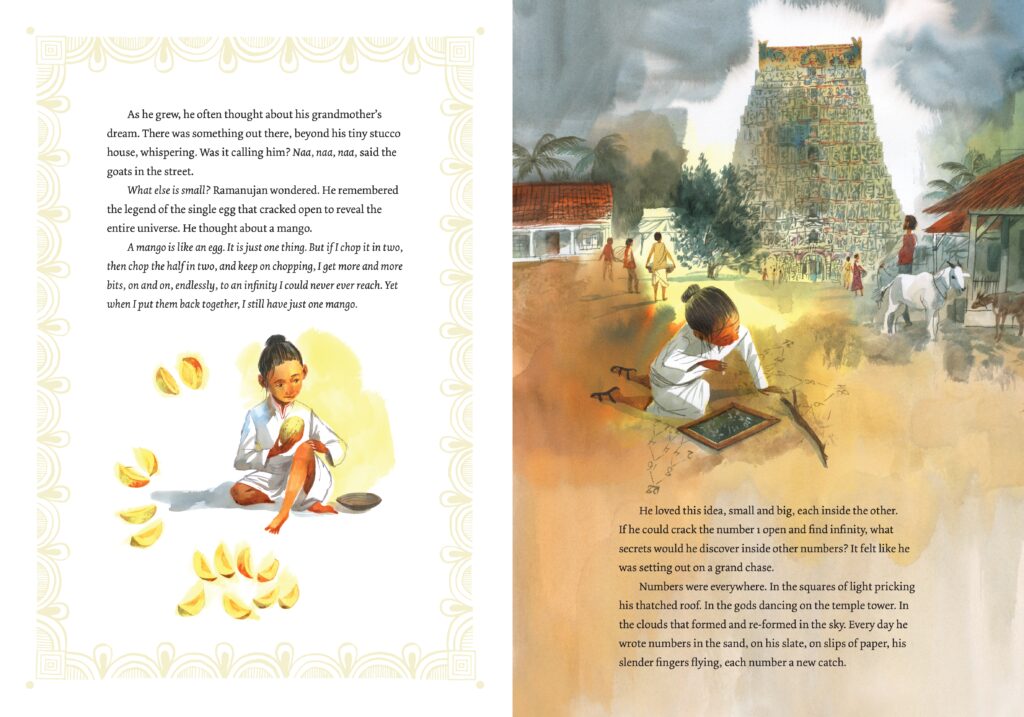 Filled with rich, detailed illustrations, this book is truly lovely to behold. And perhaps just as lovely is it's journey to publication which began when Amy entered this story in the 2015 SCBWI-Illinois Laura Crawford Memorial Mentorship contest and won. This mentorship was established in memory of picture book author Laura Crawford, an enthusiastic and beloved member of my Illinois SCBWI chapter, and a friend of mine for years. Laura generously helped other writers on their publishing journeys, so I know she would have loved how her mentorship has helped Amy and other authors.
After winning the contest Amy was paired with mentor, Esther Hershenhorn, the Illinois Chapter's Regional Advisor for seventeen years (earning her the title "Regional Advisor Emeritus!") Among the many hats Esther wears, she is a top-notch writing coach. During the mentorship, Esther worked with Amy about six months on her story.
Their collaboration resulted in a very happy ending — a contract with Candlewick Press, and a charming, clever picture book biography that will inspire young readers.
The Boy Who Dreamed of Infinity: A Tale of the Genius Ramanujan is Amy's first book. It releases April 14. Woo hoo!
* * * * * * * * * * Book Giveaway * * * * * * * * * *
Leave a comment or question on this post for a chance to win your own copy of The Boy Who Dreamed of Infinity!